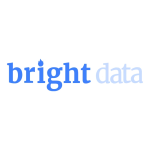 With all of our data online and in the cloud today, privacy is more important than ever. Picking the right proxy provider is as crucial as choosing locks for your door.
When deciding on a proxy, you need to consider price, features, performance, security, and more for a complete experience. Bright Data is a provider with a lot of muscle, but you may have never heard of them. So, we've put together this detailed review to help you determine if Bright Data is the right fit for you.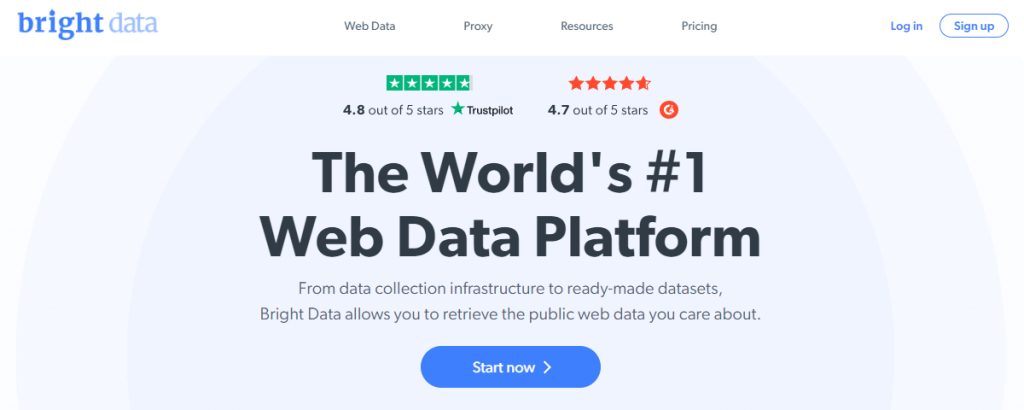 Bright Data Introduction
Many proxy providers today are smaller than you might imagine — often run by a handful of enthusiastic technocrats. Their features and performance suffer from lackluster support. Unlike other providers, Bright Data is a well-established leader among data and proxy providers, combining high-powered proxies with excellent analytics tools. They hold an impressive number of patents (over 2,000 according to their website) relating to advances in the network proxy space.
If you're wondering why you have never heard of Bright Data before, you probably recognize them as Luminati, their previous company brand name. The company has pioneered Software Development Kits (SDKs) for collaborative networks and is a forerunner in GDPR and CCPA data privacy compliance.
Bright Data's services are geared toward the corporate market. As such, they are robust, reliable, and completely scalable. Like most providers, they offer a range of proxies; however, Bright Data's options are more mature and developed for business use.
With over 15,000 worldwide customers taking advantage of Bright Data's services, they have the experience and infrastructure to handle significant business needs. Bright Data might be your answer if your company is looking for serious proxies for use in fast-paced corporate environments.

Bright Data Features
Depending on your company's requirements and usage, a proxy provider's features can be a critical issue. Bright Data offers an impressive set of attributes, setting them apart from others.
To the average user, proxies are seen as a tool of hackers — thanks mainly to hyperbolic Hollywood movies. Businesses, however, like to keep their reputations squeaky clean, and they also need to maintain stringent data-security procedures due to policies such as the GDPR and COPPA.
Bright Data has a superior record of preventing and enforcing proper cybersecurity chains and acquiring appropriate data consent from its clients. These ethical standards are a huge plus for businesses and private users alike.
For high-volume businesses, any delay or outage can be catastrophic. The phrase "time is money" has a more substantial meaning in today's lightning-fast interconnected age.
Other providers take a reactive approach to network status, waiting for a problem to occur. Bright Data chose a more proactive model of using sophisticated AI tools to monitor anomalies, combined with scheduled manual audits.
With these safeguards in place, you can rest assured that Bright Data's proxies will always be available.
Most users agree that ads have become a pox on the internet, bogging down bandwidth, slowing systems, and contributing to a less streamlined experience. For corporate applications, ads are even more unwelcome as they can create a potential vulnerability as most ads require an extra function call and access to third-party resources. Ads alone can decide for companies to reject a particular provider.
Bright Data understands the security concerns of modern companies and takes a no-ads approach to their services, ensuring that data remains confidential in the transmission channel.
Some providers offer only one or two kinds of proxies, leaving you to compromise on your tasks. But Bright Data uses its significant experience by providing its users a complete suite of proxies.
Select from residential, ISP, datacenter, and mobile proxies and switch between each whenever you need. Rapidly changing circumstances demand a proxy provider with adaptability, and Bright Data has risen to that challenge.
The primary use of proxies is to protect privacy and anonymity online, so users naturally expect their data to be safe. Businesses don't only manage their company data but the personal information of hundreds, thousands, or millions of users.
Bright Data takes privacy seriously, with a dedicated compliance officer ensuring no privacy leaks on their network. For corporations that need air-tight data controls, Bright Data is a clear winner.
Reliable data harvesting is the lifeblood of any marketing firm. When websites are unaccessible, it negatively affects business in various ways.
One of Bright Data's innovations is their customized Web Unlocker service allowing you to request specific access to particular websites. The service boasts a 99% success rate and is essential to any marketer's toolbox.
Datasets can vastly reduce the time it takes to parse raw information. Bright Data brings several pre-organized datasets for popular platforms such as Amazon, AliExpress, and eBay.
Bright Data also takes custom orders if you have special requirements; they also provide a free quote and samples on their website.
Cross-platform integration
Bright Data provides access to its resources with proxy and scraper APIs, browser extensions, and other tools for seamless integration with your business.
Whether you're building a custom app or using proprietary software on your corporate intranet, Bright Data's integration makes data access a breeze.

Types of Proxies
Bright Data provides its customers a complete set of proxies from the outset, with offerings as good or better than other proxy providers. They don't hide proxies or lock them behind service tiers or subscription upsells, a trend we've noticed recently.
With such an impressive backbone, Bright Data's proxy network is among the most impressive we've reviewed. Here's a quick rundown of the proxies they offer.
Residential proxies are IP proxies appearing to be from another area or location. These proxies are equally enjoyed by individual consumers and businesses, albeit for different reasons.
Because Bright Data is business-oriented, their residential proxies pack more of a punch than the standard fare. They offer over 70 million IP addresses across 195 countries, all vetted through Bright Data's ethical security and privacy screening process. These proxies have a greater than 99% uptime, meaning your businesses will not suffer inconvenient downtime or catastrophic failure.
Datacenter proxies are where most go for typical scraping needs. Typically, datacenter proxies are more robust, offering greater flexibility for concurrent sessions while sacrificing anonymity.
Bright Data calls their datacenter proxies "Unstoppable," a bold claim. But with a 99% uptime and over 1.6 million IP addresses, they seem prepared to back up their assertions.
Mobile proxies are similar to residential and datacenter, presenting users with the same reliability and targeting range. Bright Data's mobile proxies support 3G and 4G bands, and we hope to see 5G coming soon. Their proxies use sophisticated algorithms to bypass CAPTCHA and other blocks for seamless access.
ISP proxies are similar to datacenter proxies but have an address supplied by an ISP. What sets these proxies apart from residential proxies is that their addresses aren't linked to a consumer device, like a cell phone or desktop computer.
Bright Data has a large assortment of ISP proxies to choose from, with over 600,000 residential proxies. More than 15,000 businesses, including Fortune 500s, trust Bright Data to fulfill their proxy needs daily.
Bright Data Speed and Performance
Bright Data has a massive list of proxies and features, but how do they perform? We researched Bright Data's metrics to give you the most up-to-date information about their backbone and what you can expect in daily usage. The following data is based on our research.
The response time from a client and server in the United States was between 56 ms and 78 ms.
The average download speed was 31 Mbps.
The average upload speed is 15 Mbps.
As you might expect, these figures highly depend on your location, the proxy location, and the selected servers.
Other Considerations
Although speed is a primary factor in what makes a good proxy experience, it's not the only statistic. Success rate, uptime, and location choices are all crucial metrics of proxy performance. Bright Data touts its 99.99% success rate on its website. And in our research, we saw numbers resembling that, with results between 97 and 98%.
As with the speed numbers above, the success rate is subjective and dependent upon your network, combined with the target's network, as much as the proxy — so we can't fault Bright Data exclusively for these results.
As for uptime, we didn't find any reliability issues during our research, so downtime was theoretically zero for us. These numbers are impressive, and we applaud Bright Data for building such a potent network.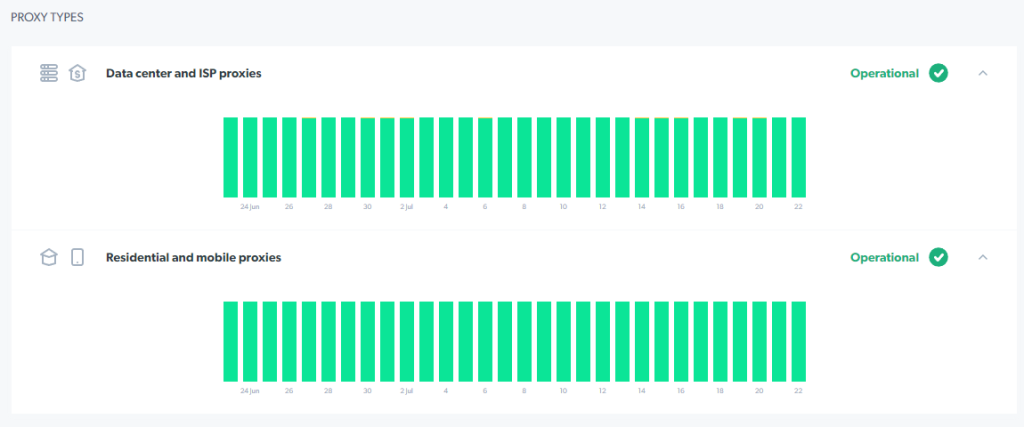 Additional Tools
Bright Data offers plenty of extras for those looking to wade deeper beyond essential proxies and data collection.
Managing proxies can be a confusing and complicated task. If you have many proxies, you can spend nearly as much time sorting and configuring them as using them!
Bright Data aims to change that with its user-friendly proxy management tool. The Bright Data proxy manager app includes convenient features such as custom controls to route traffic through particular proxies (what they call "waterfall routing"). You can also use rules for bandwidth reduction when needed.
Network administrators will adore the logging capabilities of the proxy manager, which can significantly reduce troubleshooting time and headaches with detailed reporting.
The proxy manager runs on Windows, macOS, and Linux. Install instructions are available from Bright Data's website.
Bright Data Chrome extension
Bright Data also offers a Google Chrome extension allowing you to manage your proxy usage anytime with a few simple clicks.
The Google Chrome extension integrates seamlessly with Bright Data's proxy manager app to give you total control of your proxies right from your browser. This interoperability saves you time and frustration.

Purchase Simplicity
Buying proxies with Bright Data is the usual fare. You create a free account through their website and then start selecting proxies to purchase.
Once you decide which proxies you want, it's time to add funds to your account. Bright Data currently accepts all major credit cards, Payoneer, PayPal, and Wire Transfer. They also support subscriptions through Amazon Marketplace, a unique option for those who require alternate payments. The process is straightforward but nothing out of the ordinary for most other providers.
One area of extra security is manual account activation. To prevent spam accounts, bots, and other undesirables, Bright Data may require manual account activation via e-mail. This extra step ensures their servers don't get bogged down with fake accounts.
Bright Data Pricing
Bright Data's premium features don't come cheap, and their prices represent their quality. As such, you do indeed get what you pay for, which isn't a bad thing.
Bright Data organizes its pricing structure with various packages. You can choose a monthly or yearly billing cycle, or, if you prefer no-frills experiences without the extras, you can also pay as you go. This last option is the most economical, but you should thoroughly investigate beforehand to ensure you don't need any tools included with the other packages.
At the time of this review, Bright Data's Starter plan is $500 per month, whether you choose monthly or yearly billing. Because there is no price shift based on the billing cycle, you're not economically forced into a particular plan. Other plans, such as Advanced, and Advanced+, go for $1,000 and $2,000 per month, respectively.
Bright Data also has a Custom plan, which is a variable price based on individual services you select. A custom plan is an excellent option for highly-specialized use cases, and we appreciate that Bright Data included this choice.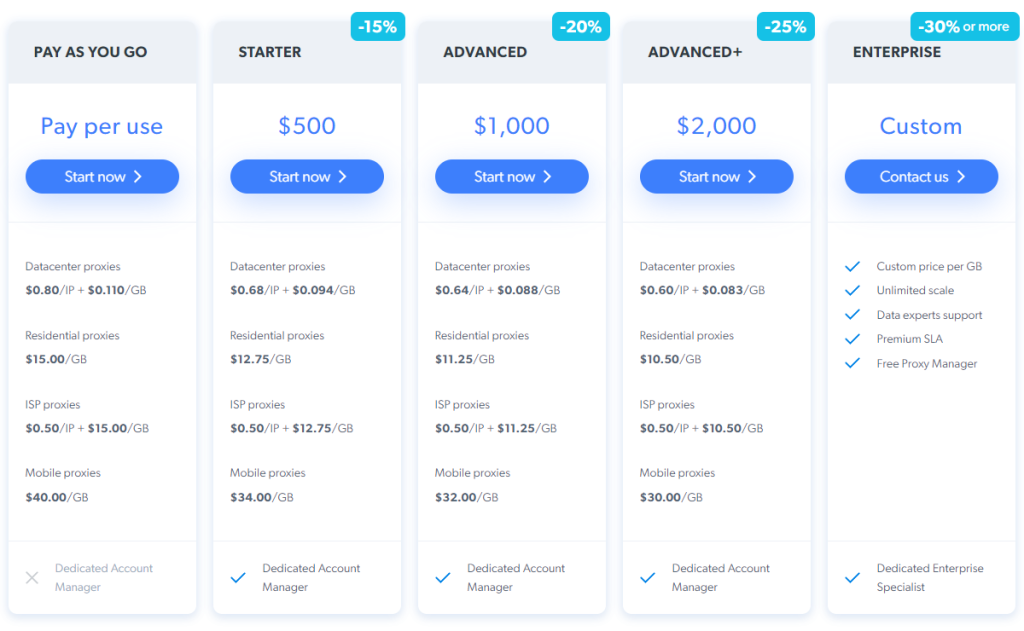 Bright Data Discounts
Because Bright Data aims for the corporate market with business clients, its prices may seem high compared to consumer-grade offerings. Thankfully, they provide plenty of discounts and even free trials in some cases.
Bright Data regularly offers percentage-based discounts on many of its services, and you can find various coupon codes online.
Additionally, Bright Data offers limited free trials for their proxy services to eligible registered companies. Contact a Bright Data representative for details on their current coupons, discounts, and free trials.
Is Bright Data Legit or a Scam?
These days, you cannot afford to take your privacy and security for granted. Cloud services, online shopping, banking, and much more personal data exists online. Consumers and businesses must ensure that the companies they share data with are adequately vetted for security.
Whether a company is honest and legitimate or a tool for scammers is a genuine concern, especially in the corporate world. There may be a significant legal liability for companies that do not adequately verify their data partners and services.
Potential users can rest easy knowing that Bright Data's long-standing venerable reputation holds. Equally telling are their numerous customer testimonials from individual and corporate clients. With such a wealth of information about the company and the immense scope of traceability, we can conclude that Bright Data is legit.
Customer Support
There are many less-than-stellar proxy providers out there, and one area where most of them suffer is customer service and support channels. Proxy providers often choose self-service support, where customers must search forums, blog posts, or other help documents to solve their issues.
This kind of support model might be okay if you're a proxy hobbyist but falls flat for those needing a mature proxy for big business. Every second of wasted time represents lost revenue and potentially irate customers.
Bright Data doesn't skimp on support, being business-centric. Not only do they have extensive help files and API documentation, but they also offer full support via dedicated case managers. Customers have access to highly-trained support personnel ready to help answer any questions.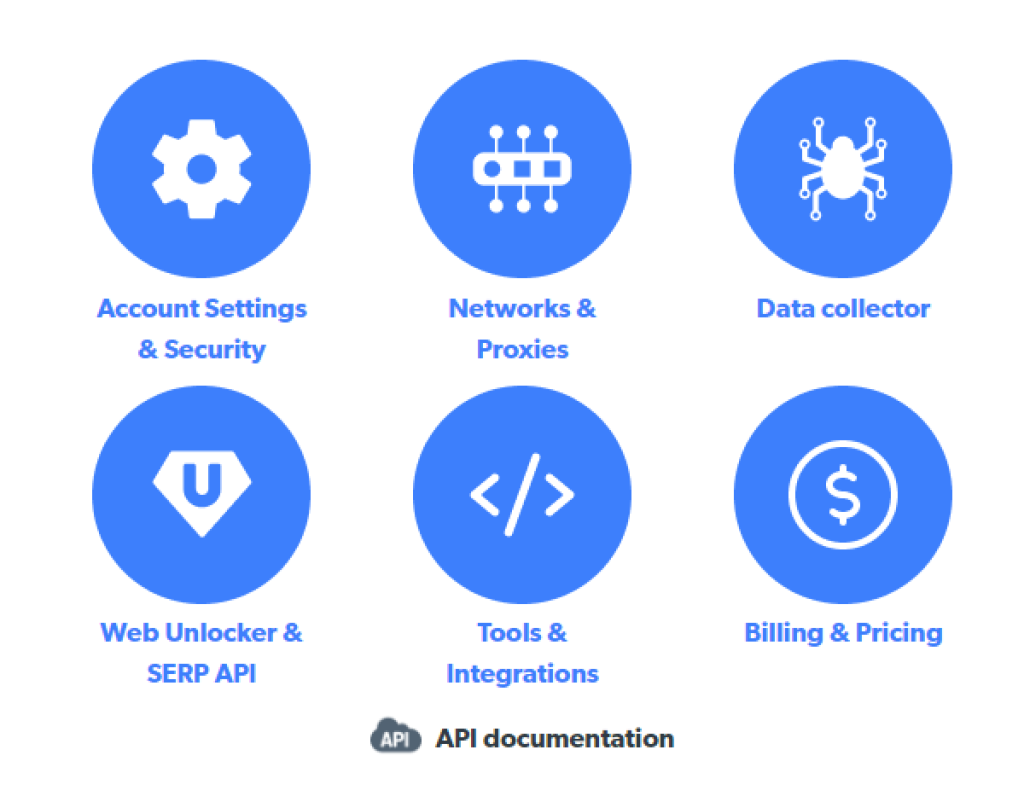 Can You Earn Money With Bright Data?
Many proxy providers offer reseller programs, affiliate links, or other schemes to entice people to buy their proxies to earn a quick buck. While these programs can help generate some fast cash, they have the side effect of being risky from a security standpoint. Users of such programs offload their data and network resources to third parties with little or no auditing of who accesses the network.
As a security and privacy-minded company, Bright Data disallows customers' reselling of their network resources. Their terms of service prohibit reselling; doing so is grounds for account termination.
However, Bright Data does offer a generous referral program for individuals or companies looking to collaborate and grow together.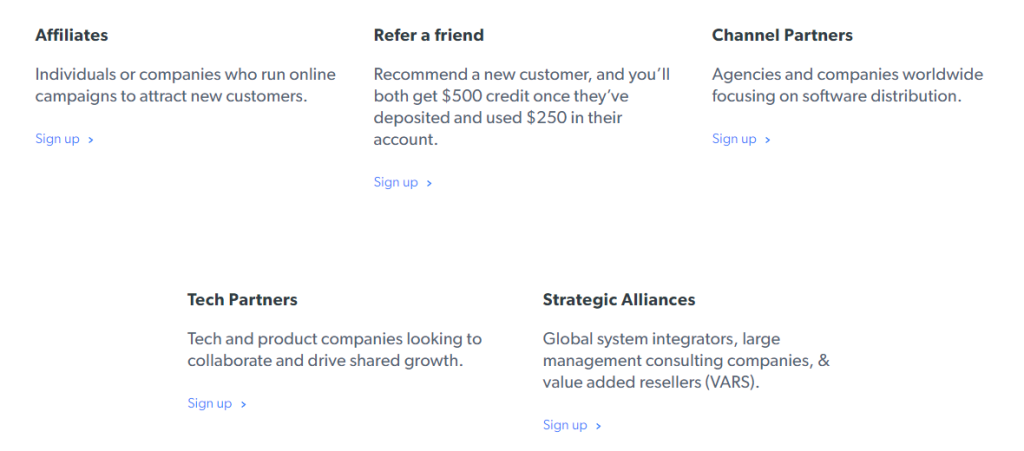 Bright Data Pros and Cons
We understand that your time is at a premium. If you can't read our full review of Bright Data right now, here's a quick rundown of our points.
Positive
Incredible infrastructure
Exceptional customer care
Detailed documentation
Ultimate uptime
Accessible add-ons
Serious service for serious work
Reputable backing
Final Verdict
To summarize, we were extraordinarily pleased with Bright Data's service. They present a more polished approach to proxies than many other providers on the market today. Their prices may seem high, but they are reasonable for their experienced services. Furthermore, their attention to detail regarding documentation is essential for the business market.
We highly recommend Bright Data to anyone who is looking to escape the typical proxy fare and longing for a more professional experience.
Ratings
Bright Data Alternatives
If you're still not sold on Bright Data and want to explore other options, here are a few different providers to consider.
If you're looking for a decent balance between price and features, Storm Proxies might be for you. However, you won't find the extensive support offered by Bright Data.
The closest provider to Bright Data is Oxylabs. They offer many of the same features and video tutorials worth a look.
If you're looking to cop sneakers and other limited-edition items that sell out seconds after becoming available, MarsProxies is an option worth considering. It offers great pricing, worldwide coverage, and SOCKS5 support.
FAQ
Can I resell Bright Data proxies?
No. Bright Data does not allow reselling for any reason. Their stance against reselling protects their networks from unauthorized use and maintains network performance.
What payment methods does Bright Data accept?
Currently, Bright Data supports PayPal, Payoneer, Wire transfer, and major credit cards, such as Visa, MasterCard, and American Express. At this time, Bright Data doesn't accept cryptocurrencies.
Can I use Bright Data proxies on multiple devices?
Yes. Bright Data does not limit the number of connected devices, recognizing that most corporations have many computers and IoT smart devices on hand.
Does Bright Data help protect from malware?
While any network protection may offer some extra layers of safety, that's not a proxy's primary goal. You should take other proactive steps to safeguard against malware internally.