Mobile proxies may be more expensive than other proxy types, but they can save you many headaches. They have the highest IP reputation and are very difficult to block. This makes them the preferred way for many users to change their IP address and ensure they have a reliable and secure connection.
Whether you're a casual internet user that wants to bypass geo-restrictions or a business user that wants to manage multiple social media, good 4G/5G mobile proxies can help. If you want to try them out, we've selected the ten best mobile proxy providers on the market.
Best Mobile (4G, 5G) Proxy Providers of 2022 – Quick Summary
1. IPRoyal – overall the best mobile proxy provider
2. Bright Data – provider with flexible rotation options
3. SOAX – provider that allows targeting by country, city, region, and provider
4. Oxylabs – provider with a substantial mobile proxy network
5. Rayobyte – mobile proxies well suited for scraping
6. ProxyGuys – provider with customizable proxy packages
7. Proxy-Cheap – mobile proxies with unlimited bandwidth
8. Airproxy – provider that owns its mobile proxy network
9. HydraProxy – provider that offers an extended IP rotation
10. ProxyLTE – provider of clean and legally-sourced IPs
What are Mobile Proxies?
Mobile proxies are proxy servers that send your connection requests via devices connected to mobile carriers. They mask your real IP address and make it appear as if you're connected to the internet via a mobile data network.
In other words, mobile proxies keep your online identity hidden by assigning your device a mobile IP address.
How Proxy Services Get the Mobile IPs
Mobile proxies are assigned by mobile network carriers, which can have tens of thousands of IP addresses. However, these IP addresses are always shared between multiple users because the number of IPs they get is insufficient to match the number of their subscribers.
That's why each mobile IP address is shared between multiple subscribers. Mobile proxy providers take advantage of this to sell unblockable proxies, as no one wants to risk banning many legit users just because one of them could be a fraudster.
How to Choose the Best Mobile Proxy Provider?
Choosing the best mobile proxy provider for you can be challenging due to the wide variety of options. For starters, avoid free mobile proxies and use only premium mobile proxies from a legitimate and reliable provider. It's the best way to ensure your proxies will work without worrying about your online privacy or safety.
Researching the market and reading reviews about each provider will help you make the right decision. But this can take you a lot of time, so we did the research for you and found the top mobile proxy providers on the market for 2022. You can read our short but precise reviews to determine which is best for your needs and budget.
Full Providers Reviews
After analyzing and evaluating numerous mobile proxy providers based on their performance, features, and prices, we've picked out the top ten players on the market.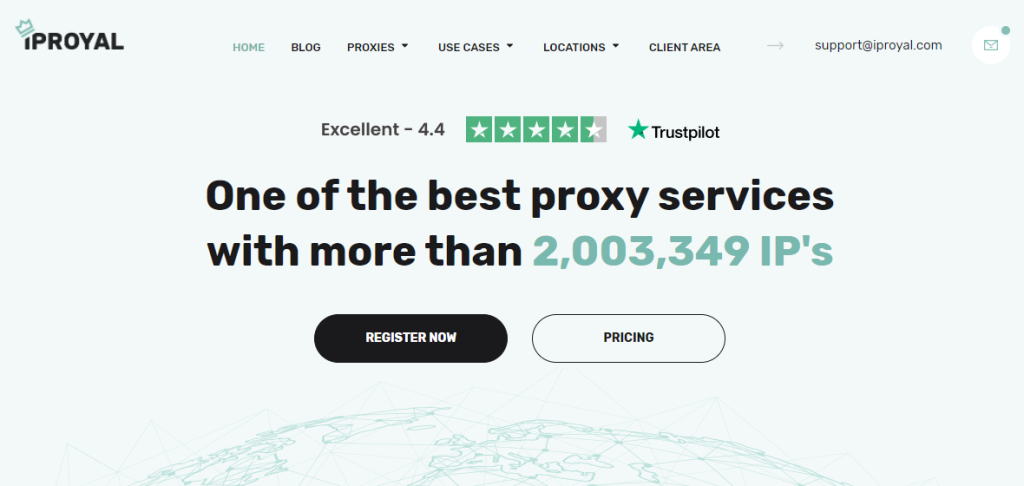 IPRoyal offers 4G mobile proxies with a high reputation, fast speeds, and affordable prices. Right now, it has over 100,000 ethically-sourced mobile IP addresses coming from a 4G residential cellular network pool. The only downside is that they only cover one location – Lithuania. However, the provider is constantly updating the proxy pool with new proxies and new locations, so we guess the limited location coverage is just a temporary downside.
IPRoyal's mobile proxies are obtained from real users, which makes them extremely trustworthy, minimizing your risk of IP bans. They have 99.9% uptime and a download speed of 100 Mbps, so they are highly reliable and fast. The proxies support both HTTP(S) and SOCKS5 protocols and dual authentication for optimal online security.
You have the option to change your IP address via an API request or via the dashboard whenever you want. You can replace your IP address at set intervals – every 1, 5, or 10 minutes. The mobile proxies are dedicated only to you as you're renting a physical mobile phone with a SIM card. The proxies come with unlimited connections, threads, and bandwidth.
---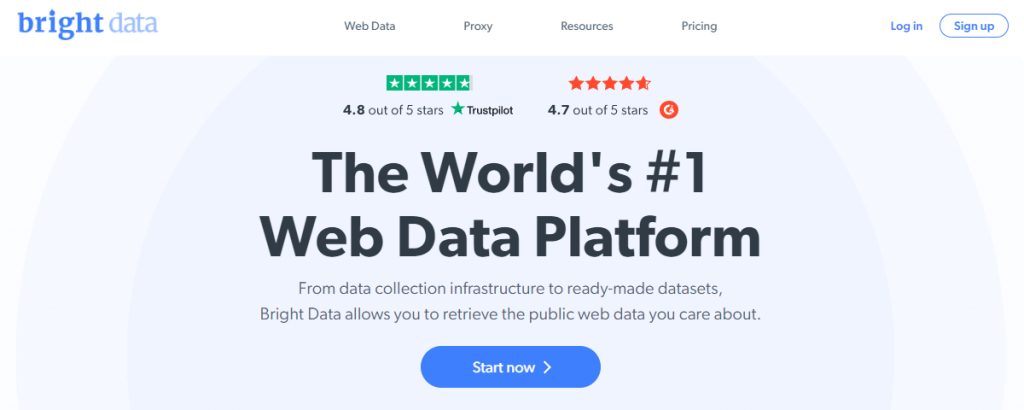 Bright Data has a large mobile proxy pool, offering over 7 million 3G and 4G mobile IP addresses from almost any country in the world. The provider allows you to target by country, city, ASN, and carrier, which is not something you can easily find.
You can choose a specific mobile carrier, use an unlimited number of IP addresses at once, and modify the rotation settings however you like. The proxies are ethically sourced and have 99.9% uptime, ensuring an uninterrupted connection. They support HTTP(S) and SOCKS5 protocols and come with unlimited bandwidth.
However, the proxies are quite expensive, and their price further increases if you choose dedicated IPs or city targeting.
---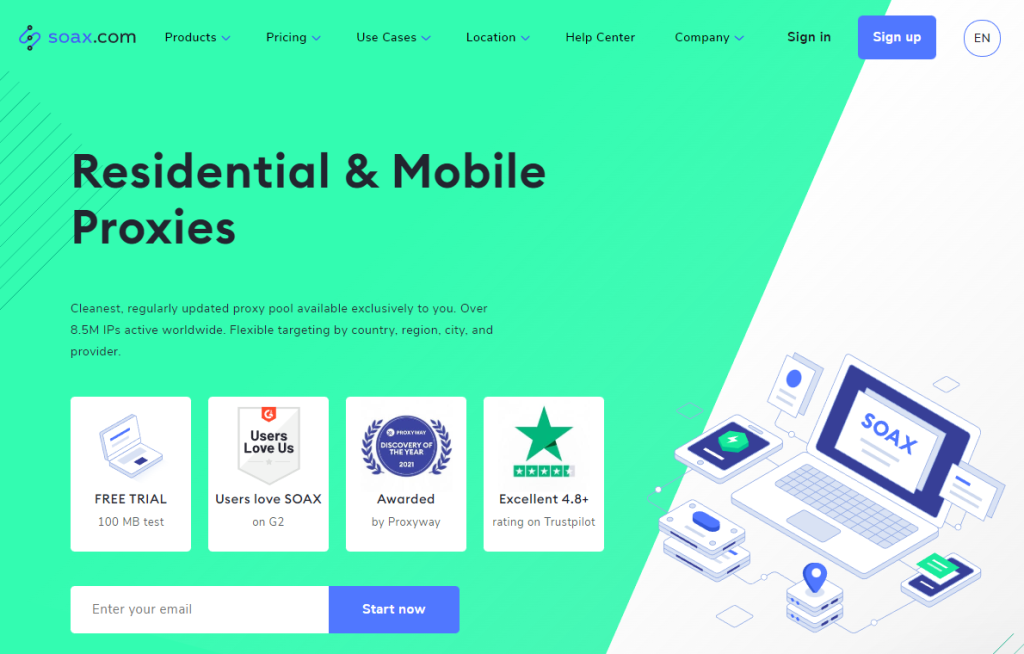 SOAX is another reputable proxy provider with an even larger mobile proxy pool than Bright Data. It has over 8.5 million 34/4G mobile IP addresses from almost every country in the world, allowing you to filter IPs by country, city, region, or provider.
The mobile proxies from this provider may not be the fastest on the market, but they are very stable. They are obtained from real mobile devices, have an uptime of 99.9%, and support HTTP(S) and SOCKS5 connections.
The proxies come with unlimited concurrent sessions, allowing you to work with multiple IPs simultaneously and automatic proxy rotation. The downsides include a limited number of proxies you can access per port.
---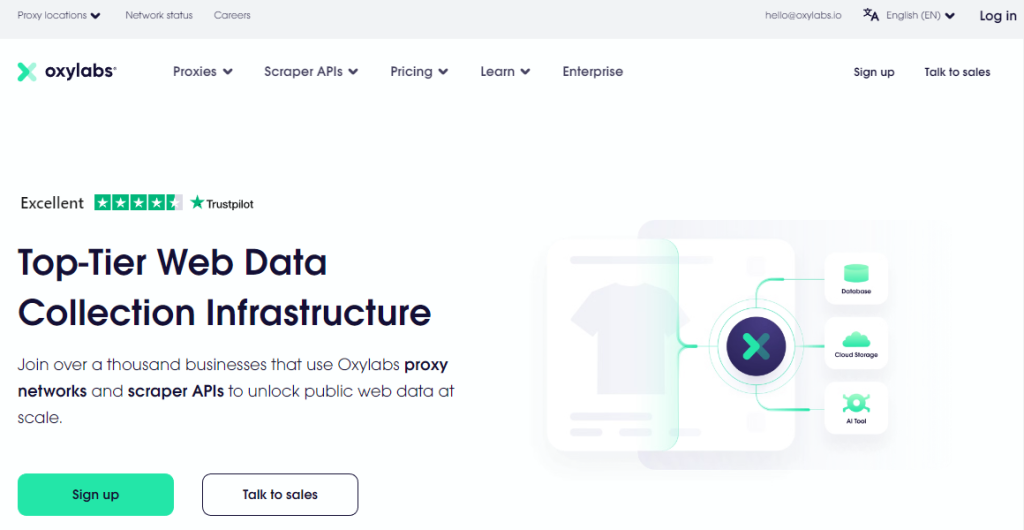 Oxylabs is a reputable company that sells a variety of proxies, including 3G/4G mobile proxies. Its proxy network consists of over 20 million mobile IP addresses from locations worldwide. The provider allows country and ASN-level targeting and guarantees proxy stability, providing IPs from real mobile devices.
Oxylabs mobile proxies are easy to integrate as you don't need to import proxy lists. They have 99.9% uptime which ensures a smooth connection and allow automatic IP rotation. The proxies support unlimited concurrent sessions and an unlimited number of targets.
They also support HTTP(S) and SOCKS5 connections and dual authentication for optimal flexibility and security.
---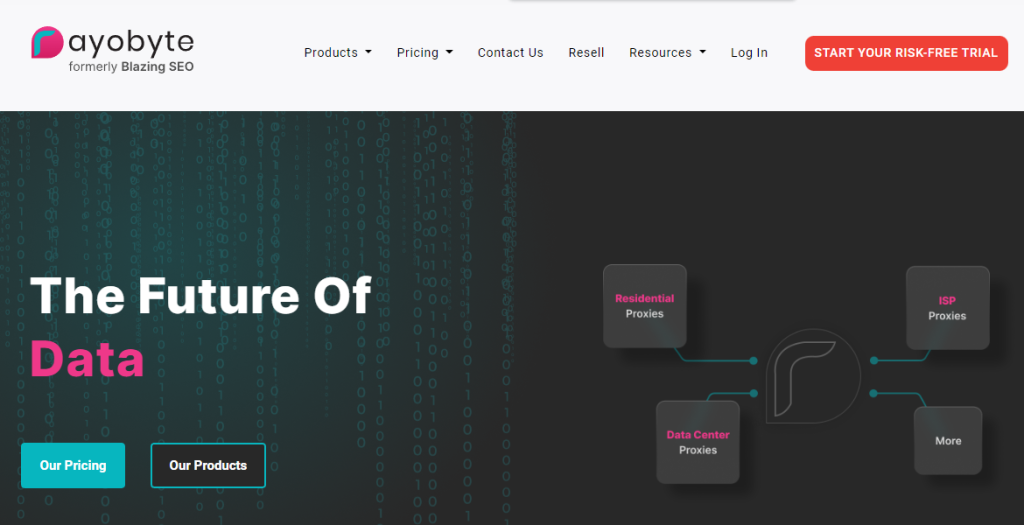 This well-known proxy provider offers 3G and 4G rotating mobile proxies, which are best suited for scraping. Right now, it only has US mobile proxies, but the company says you can request proxies from a specific country, and they will try to provide them for you. The pool size, however, is unknown as Raybyte fails to mention it anywhere on the site.
They support only HTTP and HTTPS connections, so the lack of SOCKS support is a downside. The proxies come with unlimited connections, but the bandwidth expires every 30 days. They have decent speeds and prices, and rotation available at every request. Rayobyte offers an optional tool that can make scraping tough websites easier.
---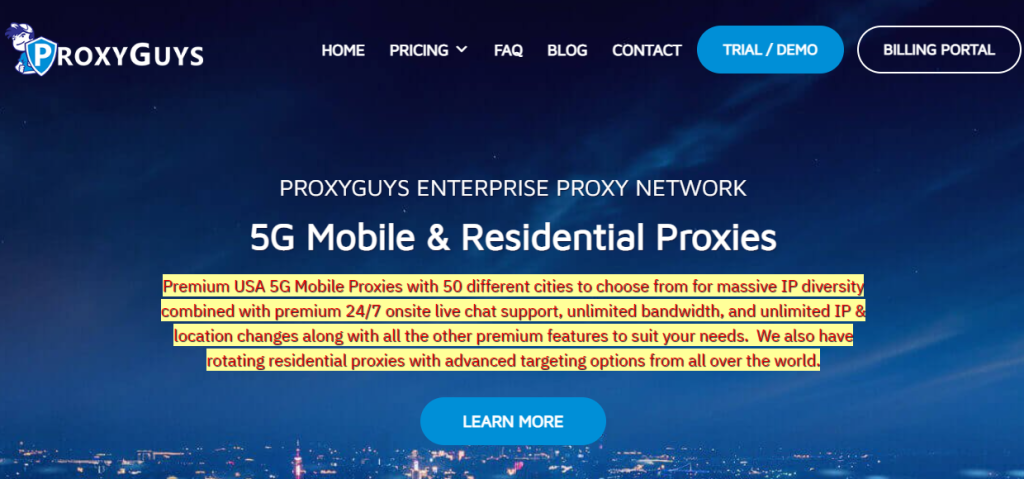 This company is lesser-known among proxy users around the world, but when it comes to mobile proxies, it's worth knowing it. ProxyGuys's proxy network includes over 50 million 5G mobile IP addresses based in the US, covering 26 US locations. This, however, makes it unfit for users that need mobile proxies from worldwide locations.
The proxies come with unlimited IP and location changes and unlimited bandwidth. They support both HTTP(S) and SOCKS5 connections and dual authentication. The company uses dedicated 5G modems from AT&T and Verizon to provide high-quality mobile IPs.
The proxy speeds are between 40 and 60 Mbps which is not exceptional but enough to complete average tasks. The pricing structure depends on the proxy location, subscription period, and quantity.
---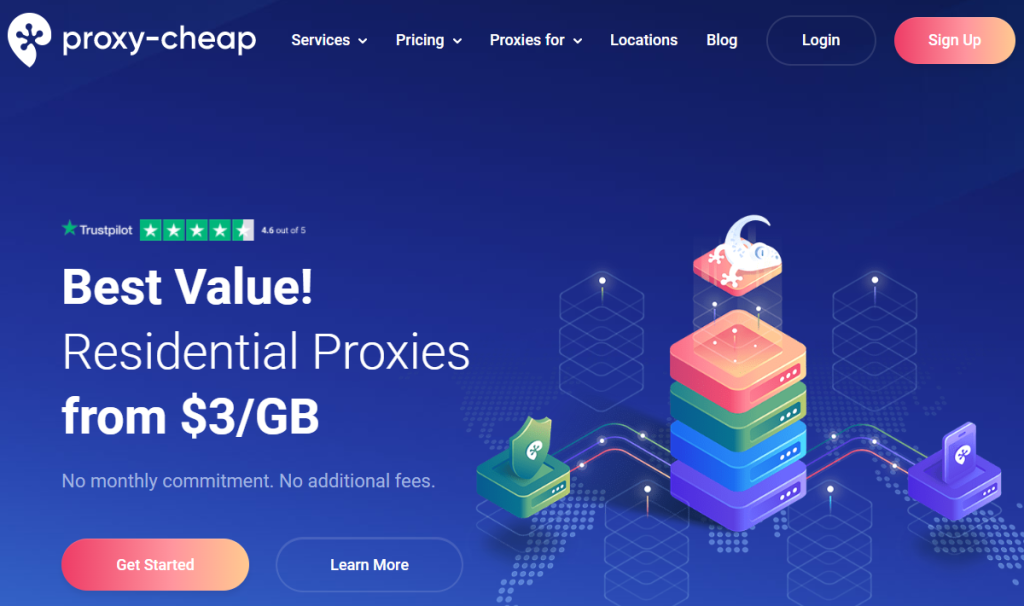 Proxy-Cheap is a legitimate company that offers several types of proxies, including 3G/4G mobile proxies. Right now, it has more than 1.2 million IP addresses obtained from real mobile devices and SMS cards, so they are highly reliable and trustworthy.
The proxies, however, cover only three locations, including the United States, France, and Lithuania, but the good thing is that you can choose a preferred location. They allow HTTP(S) and SOCKS5 connections and dual authentication, which means you can sign in by whitelisting your IP or using a username and password.
Proxy-Cheap's mobile proxies come with unlimited bandwidth and IP rotation. However, the subscription plans have different proxy rotation settings and limited speed depending on the location of the proxy.
---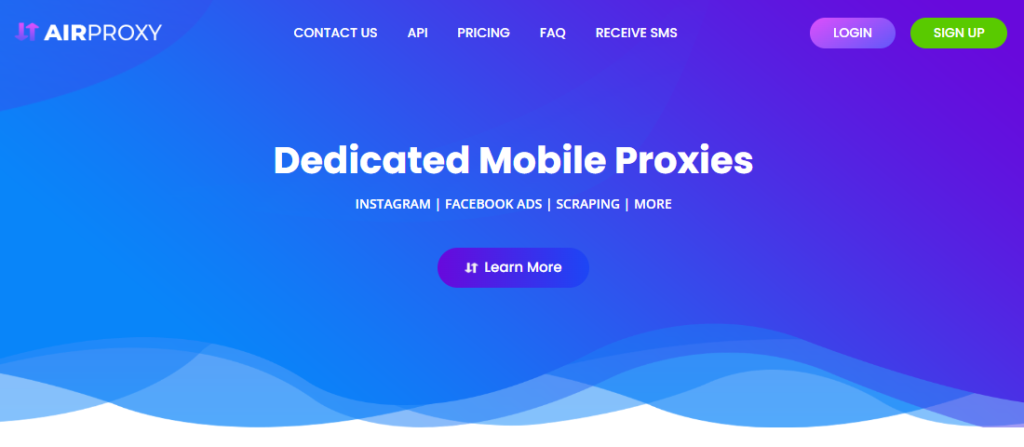 This proxy provider specializes in dedicated 4G mobile proxies for Facebook Ads, Instagram, scraping, and other use cases. The company uses clean and safe IP addresses that have never been used before, guaranteeing a secure and reliable connection. However, the proxies are based only in Italy, so if you need proxies from another location, Airproxy is not for you.
Also, the provider fails to mention the proxy pool size, which can be considered a downside. On the good side, the proxies are of the highest quality, using a dedicated SIM card and modem for each subscription and owning its network.
On top of that, the proxies come with automatic IP change and unlimited bandwidth. They support HTTP(S) and SOCKS5 protocols and username/password authentication only.
---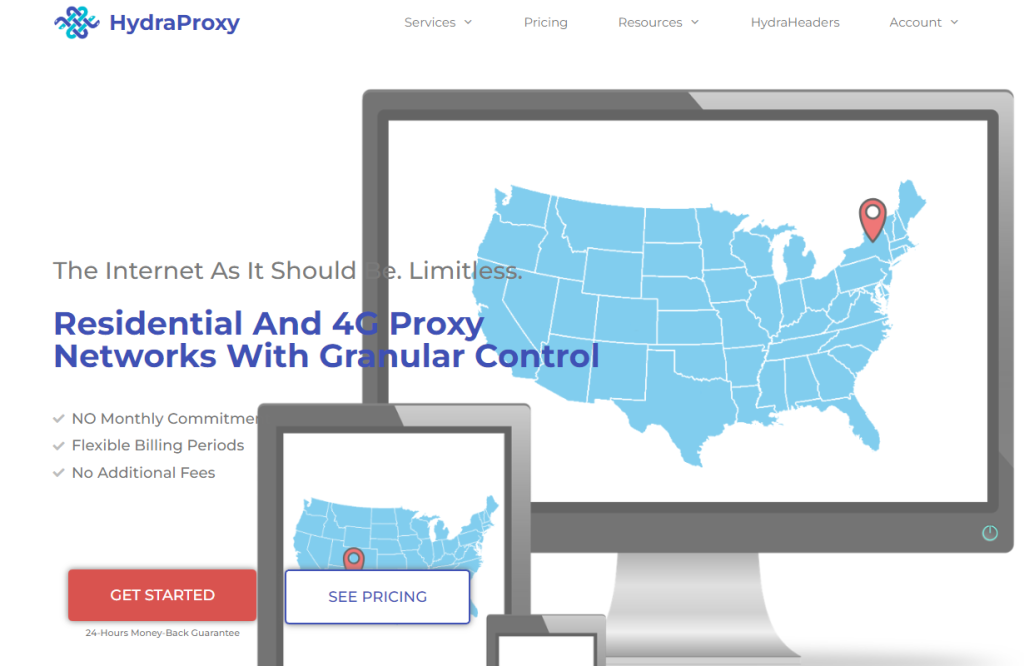 HydraProxy is a small but legitimate company that offers a few types of proxy servers, 4G mobile proxies and static mobile proxies being two of them. Its proxy pool consists of over 200,000 mobile IP addresses obtained from reputable mobile carriers.
While the 4G mobile proxies are based only in the United States, the static mobile proxies cover over 100 countries around the world. The 4G mobile proxies can rotate automatically every 30 minutes or up to a few hours. However, you can't set up the IP rotation time manually. The static mobile proxies, on the other hand, can be fixed for up to 24 hours.
Both types of mobile proxies from this provider come with unlimited bandwidth and HTTP(S) and SOCKS support. The company has support for state-level targeting and ISP-level targeting for specific mobile carriers.
---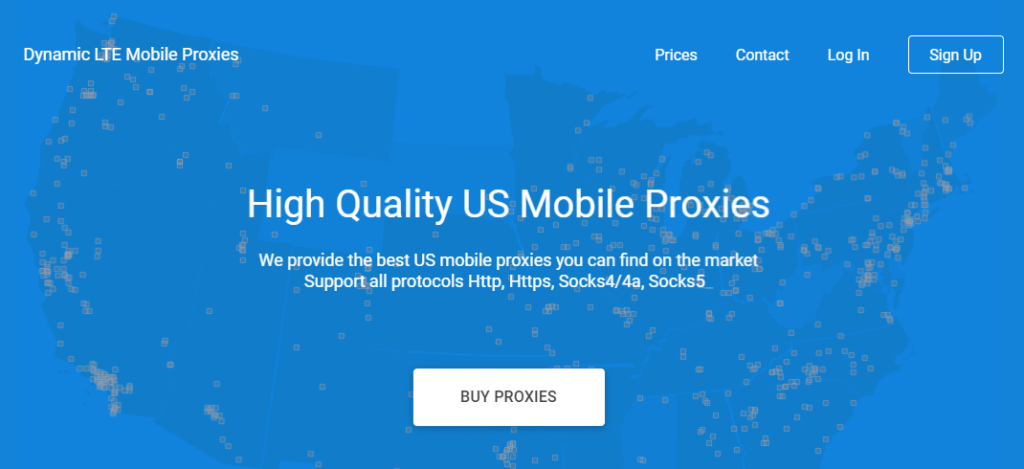 ProxyLTE is a mobile proxy provider that has been selling US IP addresses for over five years. Compared to other providers, it has a small proxy pool consisting of thousands of clean IP addresses from the United States. The location coverage is limited, so it's not an option for those looking for non-US mobile proxies.
However, we discovered that the service has a small number of mobile proxies from Germany, the United Kingdom, and Australia, but we don't know why it doesn't mention it on the website. ProxyLTE proxies are clean and legally sourced, so you can rest assured they are highly trustworthy.
They come with unlimited bandwidth and HTTP(S) and SOCKS4/4A/5 support. They also support IP rotation, allowing you to change your IP every 30 minutes. When it comes to authentication, the service supports only IP whitelisting. Depending on your chosen plan, the company allows you to target by country, carrier, or ISP.
---
Why Are SIM Cards Used In Mobile Proxies?
4G and 5G mobile proxies work by routing the proxy connection through a SIM card combined with a 4G or 5G dongle or modem. This is how they enable access to the 4G/5G/LTE network. The best mobile proxies are dedicated proxies that are derived from real devices equipped with SIM cards, ensuring a clean and secure mobile proxy solution.
Use Cases for Mobile Proxies
Since mobile proxies have the best IP reputation and are almost impossible to block, they are used for personal and business online tasks that require optimal privacy, reliability, and security.
Common use cases include social media automation, web scraping, comparing prices online, ad verification, market research, and any other activity that requires using an automation bot or managing multiple accounts.
Although they can be used by casual internet users to protect their online identities and avoid geo-restrictions, they are considerably more expensive than other types of proxies. This is why they are mostly used by business users.
Advantages and Disadvantages of Mobile Proxies
A premium mobile proxy offers many advantages for both private and business users, but the most important ones include:
Increased privacy, anonymity, and security due to the dynamic IP addresses and routing traffic through the devices of real users
High reliability as they assign real mobile IP addresses
No cookies
Like any other proxy type, mobile proxies also have certain downsides that you need to be aware of. These include:
Higher prices because of their higher quality
Dynamic IP addresses can be a problem if you need static IPs
Conclusion
Mobile proxies are the hardest to block because of their dynamic nature. This makes them the most secure and reliable type of proxies for a variety of online business activities like web scraping, social media automation, ad verification, price comparison, market research, etc.
Instead of wasting time and researching the market, we've done the research for you and found the best 4G and 5G mobile proxy providers for 2022. We hope we'll help you find the right fit for you.