Unless you have completely isolated yourself from the world, you must have heard of digital technology and how it has helped humankind to take significant strides in improving communication.
In reality, it is impossible to do anything without the help of the web. It has penetrated all aspects of lifestyle, whether education, medicine, or business. Where it has advantages, it also comes with its fair share of disadvantages, the most significant of which are restrictions.
Experts have devised various ways of getting around internet restrictions, but none are as efficient as proxies. A proxy server is a tool designed to hide your IP address and provide an alternative one.
This brings another question – what is an IP address? It is just like a regular address in that it helps show your online identity and location. That said, proxies help hide your IP address and, in doing so, hide your true identity online, which has a wide range of benefits.
With this in mind, this read will dive into the nuts and bolts of datacenter proxy servers. It will cover everything from the basic definition of these devices to choosing the right datacenter proxy provider. Read on below.
What Is a Data Center Proxy?
A datacenter proxy works like any other proxy service, albeit it differs in its physical presence. While it will obfuscate your true IP address, these proxies have IPs that belong to data centers, which brings us to another question – what are data centers?
In layman's terms, a data center is a facility comprising networked computers, storage systems, or other computing infrastructure. You should note that such facilities befit a wide range of applications, but we will stick to proxies.
Datacenter proxies are connected to data center servers that facilitate the connections. Typically, these data centers comprise many servers that provide the IPs. Finally, these servers are known for their high-speed connections.
Data Center Proxies Use Cases
Datacenter proxies have a wide range of use cases, given their versatility. A few of them are listed below:
Increasing privacy on the internet
One of the biggest benefits of using datacenter proxies (and any other proxy) is that they allow you to access the internet without necessarily showcasing your true IP address. The IP displayed is the one the datacenter proxy provides.
In doing so, such servers boost your internet privacy as websites can no longer identify you by your IP address. The overall benefit? No one can trace your online footprint, and websites can no longer recognize you by your IP.
Accessing geo-restricted content
Geo-restrictions are becoming an increasingly common part of today's online experience. In some cases, internet content is made unavailable to users in specific areas due to complications in copyright and government regulations, among other reasons.
Datacenter proxies can help you easily bypass these restrictions as they mask your IP address making it seem like you are from a different location. This way, you can access geo-restricted content no matter your area.
Sneaker copping
The sneaker-copping realm is one of the most vibrant and dynamic niches in the fashion world. However, the competition here tends to be really stiff, and without the right tools at hand, you are likely to be left behind.
That said, proxies are some of the most efficient tools for sneaker copping as they help you get past the many restrictions most websites enforce. They include a cap on the number of sneakers you can buy and geo-blocks.
Web scraping
Data is power. With the right data, there are no limits to what you can do, no matter the application. However, websites can easily block you when scraping data for one reason or another.
To avoid such blocks, you can utilize datacenter proxies or rotating datacenter proxies, to be precise. These servers can rotate your IP, making it seem like the many scraping requests are coming from different servers.
Social media management
Social media has created a lot of hype in various niches, given the many number of users. Most social media platforms limit the number of accounts per device, which can be a limiting factor when you want to market your brand on such platforms.
Datacenter proxies help you bypass these restrictions and make it seem like the different accounts are managed from different devices. On top of that, these servers can also help you automate tasks, which would be risky without them to hide your IP.
The use cases for datacenter proxies are varied and can benefit any niche you can imagine. That said, the applications listed above are but a few common ones.
How to Choose the Best Data Center Proxy Provider?
By now, you should have a mental picture of what datacenter proxies are and what they can do for you. With all that said, one question still needs answering – how do you select the best datacenter proxy provider?
You can use several techniques to choose the best provider, but the most reliable by far is using a set of criteria to shortlist the best company to work with. Below are some of the different measures you can use:
The first and arguably most important factor is the pricing. It goes without saying that before you look for the ideal proxy provider, you have an ideal price range in mind. Therefore, this can be the first thing you use to shortlist the ideal companies.
Next up, you should check for the performance. Here, you can physically test the proxies and see if they meet your performance standards. Only work with companies that offer optimum datacenter speeds and reliable proxies.
Additionally, you should check the company's reputation. You can use popular review sites to see what customers say about these companies. Is the reputation negative or positive?
By using this methodology, you stand a better chance of quickly finding the right provider for all your datacenter needs.
TOP 10 Best Datacenter Proxies- Quick Summary
1. IPRoyal – fastest datacenter proxies overall
2. Bright Data – versatile network of capable datacenter proxies
3. Smartproxy – relatively affordable datacenter proxies
4. Oxylabs – impressive portfolio of datacenter proxies
5. MarsProxies – best datacenter proxies for sneaker copping
6. Webshare – free and paid datacenter proxies
7. ProxyCrawl – robust web crawling datacenter proxies
8. SquidProxies– cheap datacenter proxies for small use cases
9. OculusProxies – datacenter proxies for sneaker copping and social media automation
10. Privateproxy.me – exclusive SOCKS5 datacenter proxies
Full Providers Reviews
Below is a list of the most versatile datacenter proxy service providers, along with their pros and cons.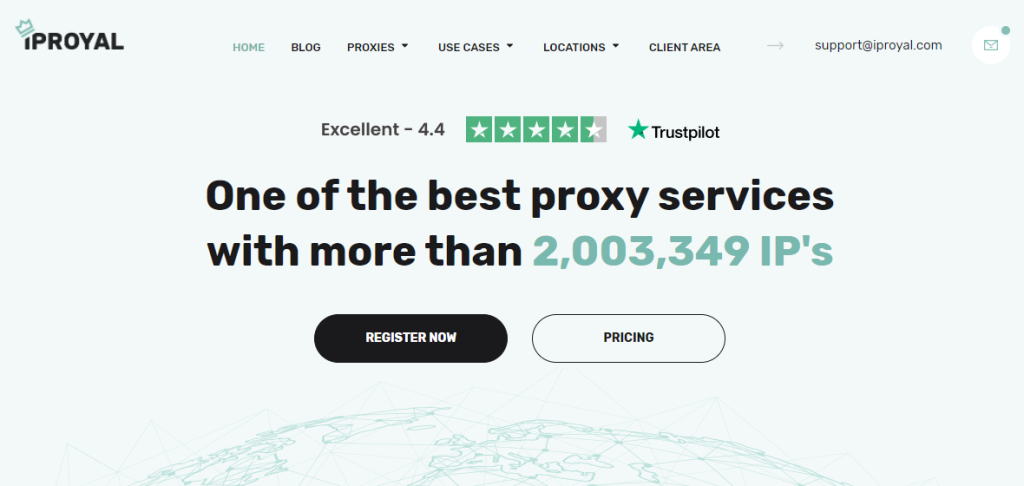 IPRoyal holds a unique position in the proxy realm as one of the most trusted datacenter proxy providers despite a relatively short time in the market. The Lithuanian-based company came into being in 2019.
IPRoyal offers fast and robust datacenter proxies from different locations worldwide. These servers are equipped with top-grade technologies to facilitate a seamless user experience, which is why it comes at the top of our list.
The total pool comprising all packages, datacenter proxies included, spans more than 2 million IPs, which, while not surprising, is still remarkable. Also, the proxies come from more than 15 countries.
---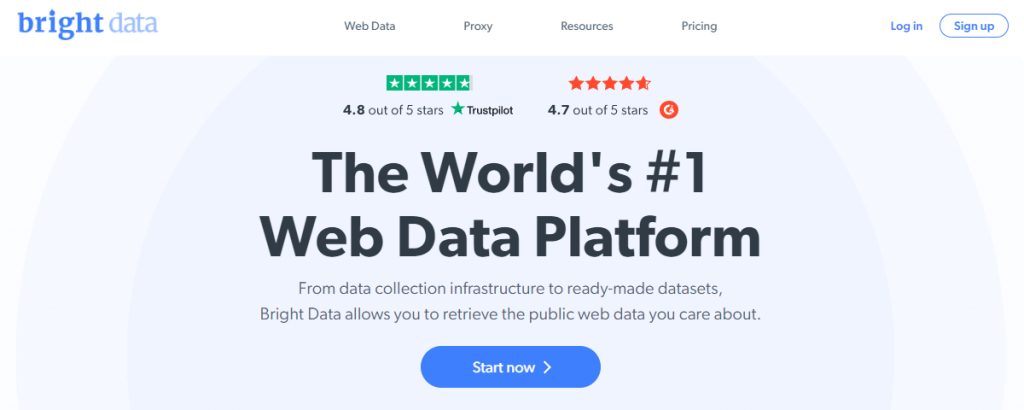 Bright Data is a household name in the proxy realm, given this provider has gone out of its way to build a loyal customer base and a positive reputation. The datacenter proxies from Bright Data are some of the most versatile in the industry.
At the moment, Bright Data boasts over 1.6 million exclusive datacenter proxies, which is mind-blowing given that very few companies have the infrastructure to match these standards. These addresses come from over 98 countries all over the world.
On top of that, you get unlimited concurrent sessions, another great feature that characterizes a superb proxy service provider.
---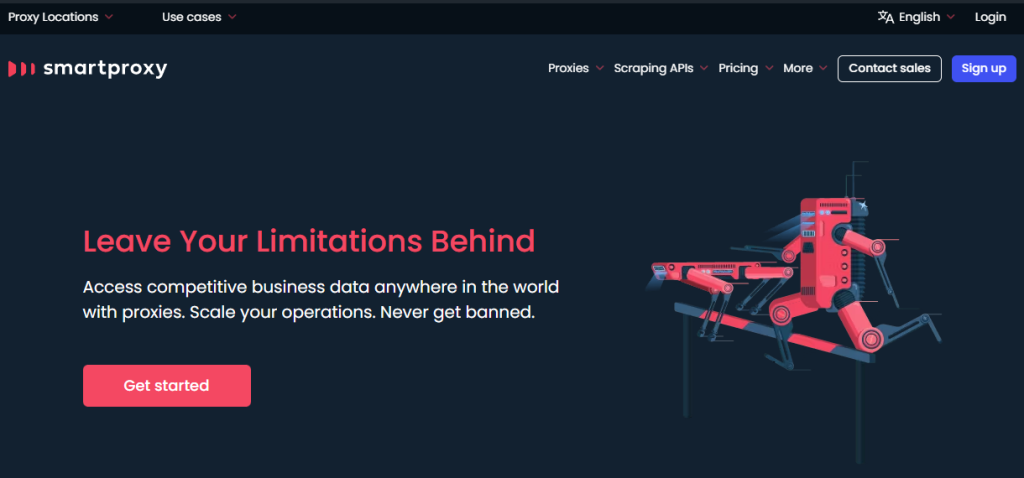 SmartProxy is one company that has shown the competition it has what it takes to beat them despite its relatively young age. This company positions itself as an affordable premium-level datacenter proxy service provider.
SmartProxy's datacenter proxies come from more than 100,000 US and UK servers and span over 400 subnets. Truth to the matter, this is nothing surprising as other companies beat this number by far.
Still, these datacenter IPs are equipped with top-notch technologies to facilitate a smooth user experience at a relatively lower price when compared to its competitors.
---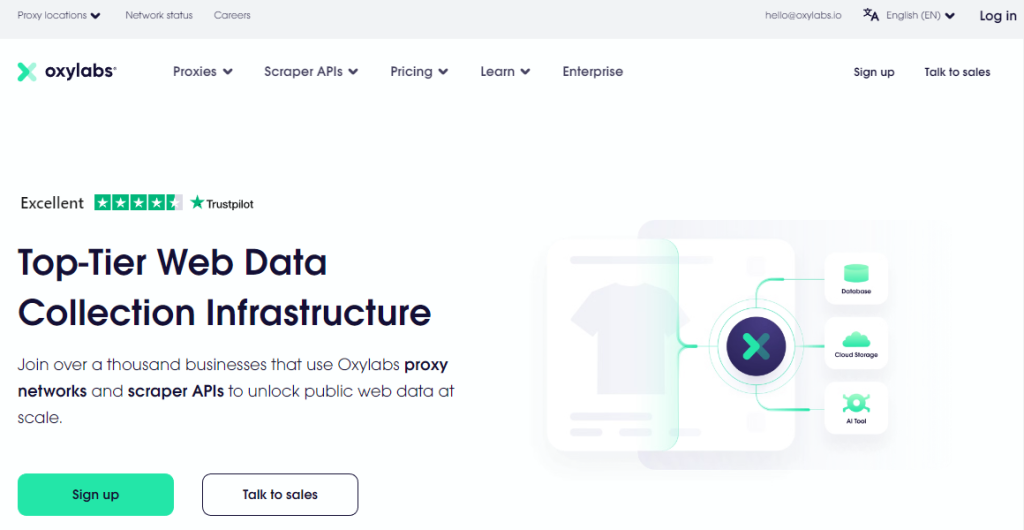 We have another Lithuanian based datacenter proxy service provider on our list – Oxylabs. Whenever you mention this company, the first thing that comes to mind is its massive pool, which has attracted many customers worldwide.
Oxylabs offers shared and dedicated datacenter proxies. The shared proxies comprise 29,000 IPs from 15 countries, while the dedicated datacenter proxies comprise more than two million IPs from over 188 countries.
These servers are equipped with intuitive features such as geo-targeting capabilities, sticky and rotating sessions, and access to their versatile proxy APIs. However, you should note that these servers best suit corporate clients.
---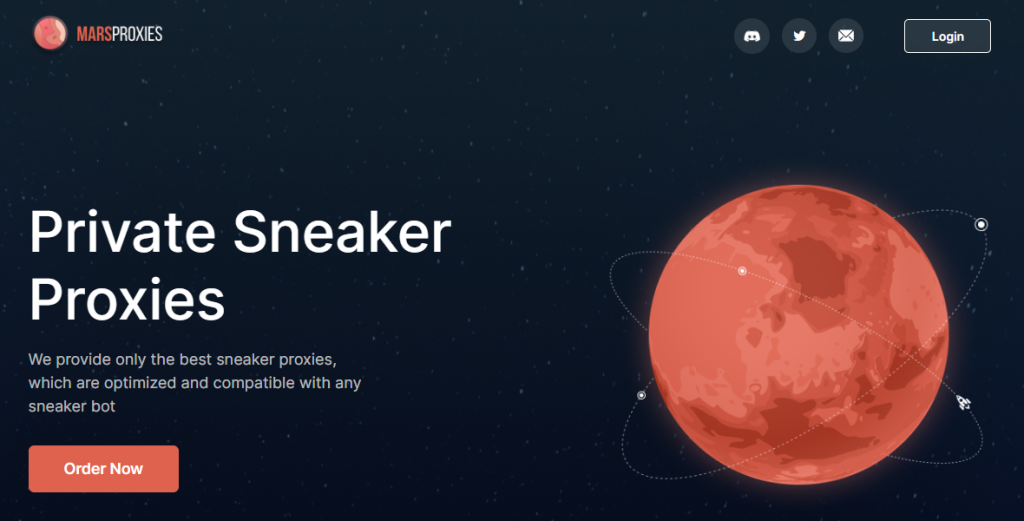 Our list takes a somewhat different turn with MarsProxies. While the companies we have listed so far have general use cases, MarsProxies is specific in that it targets sneaker coppers.
MarsProxies offers private datacenter proxies that users worldwide revere for their reliability and versatility. These servers mostly hail from the US and the EU, which is a smart move, given this is where most drops occur.
Finally, the servers from this provider are preferred since they are unbanned on most sneaker stores, which translates to an uninterrupted sneaker copping experience.
---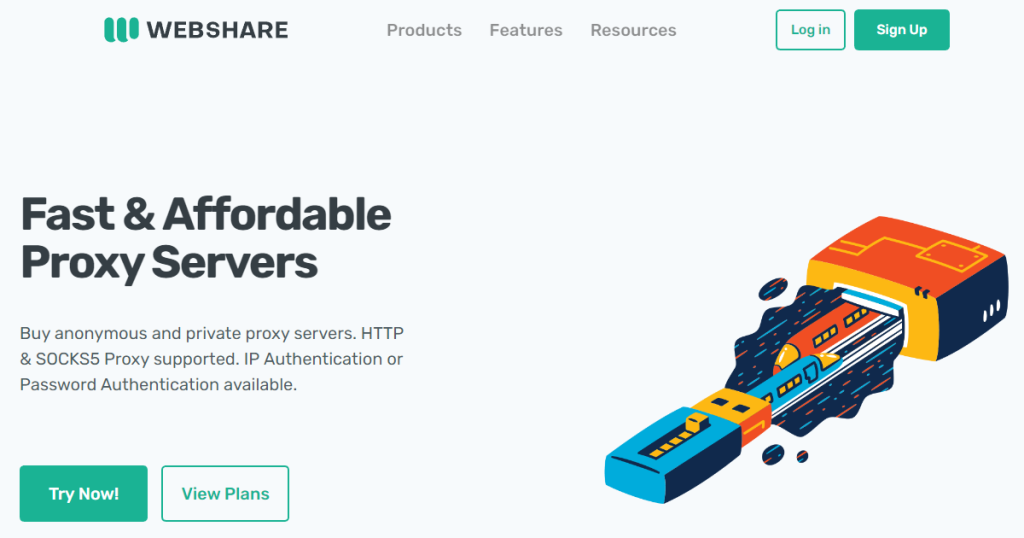 Webshare is a datacenter proxy service provider that has climbed the ladder and built one of the most impressive online reputations by delivering consistent quality service to its customers.
Webshare has equipped its datacenter servers with some of the most intuitive features, which is why this company has a positive reputation. The datacenter servers support both HTTP and SOCKS5 protocols translating to better reliability.
On top of that, Webshare offers free proxies, which is unheard of when it comes to premium-level proxy service providers. The servers consist of more than 5,000 IPs from more than 20 countries, which is still functional while not all that impressive.
---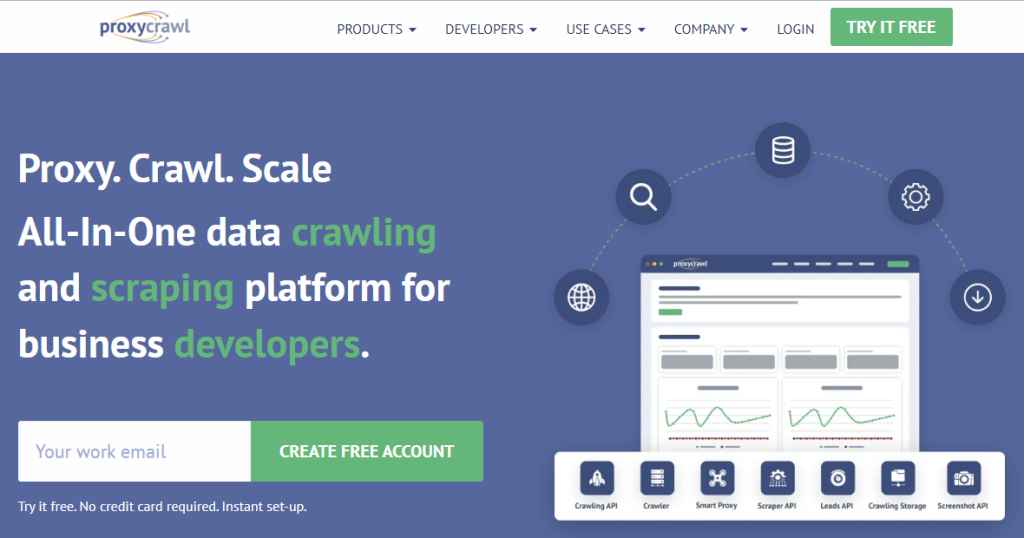 This is another company focused on a specific market segment – web crawling, as you can infer from the name. From what we could gather, ProxyCrawl has a robust network of datacenter proxies.
This provider uses a 'SmartProxy' system where users' requests are forwarded to randomly rotating IPs. The pool consists of more than one million IPs, an impressive feat.
The datacenter proxies from ProxyCrawl use a combination of artificial intelligence and machine learning to boost user experience by avoiding CAPTCHAs and blocks. Hence, ProxyCrawl can be an ideal provider if you want rotating datacenter servers.
---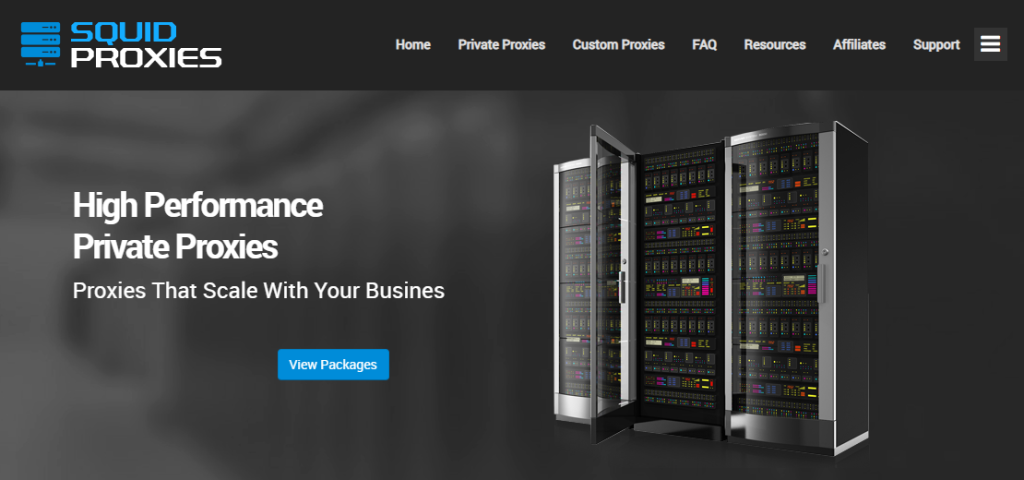 Squid Proxies is a veteran proxy service provider that has been in the business for more than a decade. The US-based provider offers HTTP/HTTPS datacenter servers.
This provider offers private datacenter proxies and shared datacenter proxies. The supported locations are fairly small, with only ten countries represented in the proxy pool. One of the biggest merits of Squid Proxies is the ease of setting up the servers.
You also get unlimited bandwidth, and the pricing is based on the number of proxies you purchase. However, the kind of plan you opt for will affect the features you access, with cheaper plans being limited.
---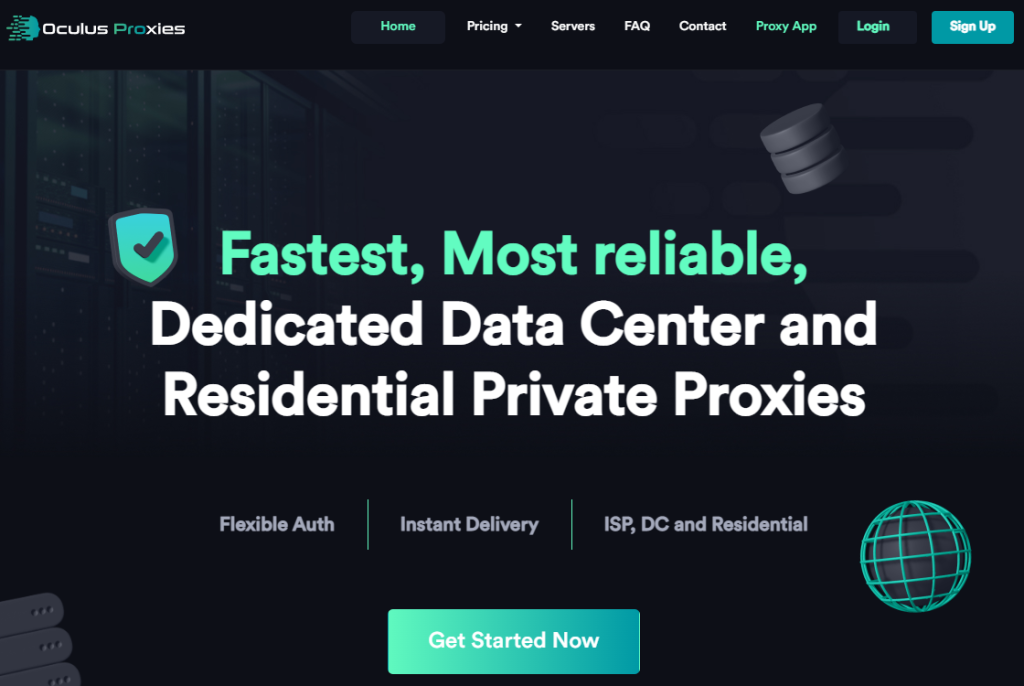 On our list is another provider focusing on sneaker copping, Oculus Proxies. On top of that, this provider has mated its proxies to social media automation.
One of the things we love most about Oculus Proxies is its futuristic website which is pretty easy to navigate. Under each package is a list of supported locations and some of the features you should expect.
The location support is based on where most sneaker drops occur, which by any account, is a pretty smart move. Accordingly, this provider offers Virginia, Chicago, New York, and Amsterdam servers.
---

Privateproxy.me is a Hong Kong-based proxy provider that has been operating for over a decade. The company specializes in high-quality private proxies, which is perhaps why it is preferred among users.
One of the biggest appeals of this provider is that the datacenter serves come from its own network array, translating to better reliability. Although it only has 15,000 servers, they are known to be highly reliable.
The datacenter proxies from this provider support SOCKS5, HTTP, and SSL encryption, which is a huge plus for customers. Finally, these servers only support the UK and Europe, which is not that impressive.
---
Data Center vs. Residential vs. Mobile Proxies
By now, you should have a rough idea of what datacenter proxies are and some of the best providers you can opt for. But how do they compare to residential and mobile proxies? Let us find out.
Residential proxies differ from datacenter servers because their IPs come from internet service providers. This automatically implies they are tied to real users, which means the chances of detection are relatively low compared to datacenter proxies.
Mobile proxies are designed to work with mobile devices. These servers are tied to mobile carriers and are mostly implemented for tasks that require mobile devices.
In reality, these servers all have pros and cons and are suited to different applications. For instance, datacenter proxies are best suited for tasks that require high-speed connections. In contrast, residential proxies work best for applications that need anonymity, and finally, mobile proxies work with mobile networks.
Advantages and Disadvantages of Data Center Proxies
Like any other proxy service, datacenter proxies have pros and cons. They are listed below:
Advantages
Datacenter servers tend to be the cheapest of all the proxy packages.
Datacenter proxies are faster than residential and mobile ones, making them ideal for tasks requiring high-speed connections.
Datacenter proxies are easy to set up compared to their residential counterparts, which is why many providers offer them.
Disadvantages
These servers tend to be less reliable when compared to residential proxies.
Conclusion
Datacenter proxies are some of the most popular servers due to their high-speed connections and low prices. However, it would help if you were particularly careful when looking for one, given almost every provider offers these servers.
Specifically, take your time and be objective in your search. Use metrics such as performance and price to gauge different companies. This way, you will have an easy time finding your ideal datacenter proxy service provider.