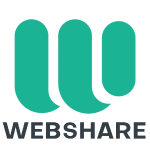 In a world where the internet has penetrated every aspect of life, you need reliable tools to make your online tasks easier. One of these tools is proxies. These servers are designed to mask your IP and provide a new one based on your need.
While you might know exactly why you need a proxy, choosing a provider may be cumbersome. This is because so many companies are on the market, claiming to offer stellar service.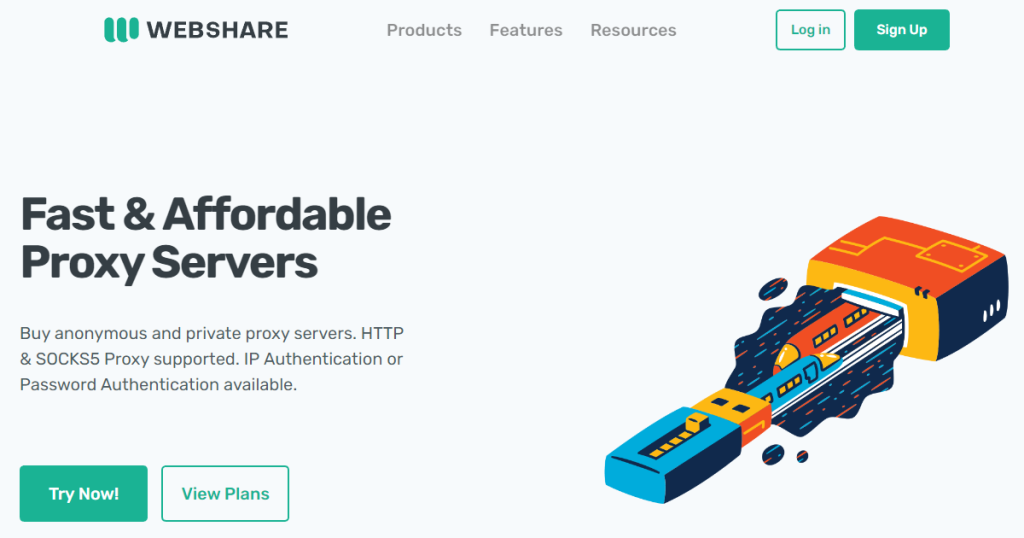 Webshare Introduction
This post will hopefully make your decision easier by giving you an expert review of one of the less popular proxy service providers on the internet today: Webshare. By the end, you should have a rough idea of the services offered by this provider. You should also have an easier time deciding whether Webshare can meet your needs.
Webshare is not particularly popular in the proxy industry, having hit the markets three years ago. Since then, the company has made noticeable strides in an attempt to climb the ladder and claim a spot in the top proxy companies list.
One of the biggest appeals of this provider is that it has an intuitive website that is easy to navigate thanks to its modern layout. Everything is presented using some pretty amazing graphics. Another thing is that the services are unbelievably cheap, and some are even free, which is pretty uncommon in the industry.

Webshare Features
Depending on your needs, Webshare may or may not work for you. One of the best features of this website is a large number of proxies available at a relatively pocket-friendly price. The company has a fairly large IP pool spanning more than 5,000 proxies divided into different plans.
Webshare also offers a rotating proxy plan with hundreds of thousands of IP addresses, ensuring that your IP never stays the same. Overall, you could say that Webshare has a pretty impressive IP pool that could fit simple and complicated tasks.
Most companies have limited IP pools due to the relatively high cost of setting up and maintaining IPs from different locations. However, Wesbshare has done a pretty good job of diversifying proxy locations. While it is not as impressive as its competitors, it still gives customers a wide array of options with more than 20 countries supported.
It is worth noting that Webshare obtains its proxies from datacenters that it claims to own. This company is significantly more efficient with no third parties as it has full control of the proxies and the network.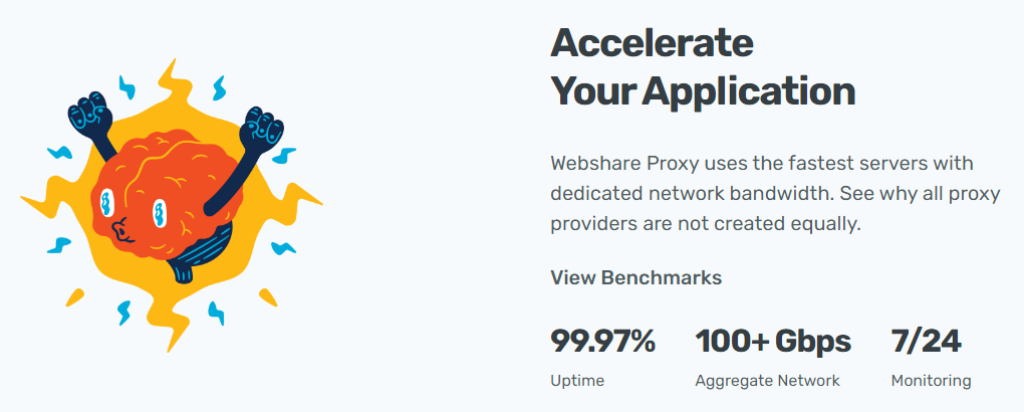 Types of Proxies
Webshare provides datacenter and residential proxies to users. Most proxies are datacenter, with the most expensive single option being residential ISP proxies. This might inconvenience users who are looking for diversity and want to work with other types, such as mobile proxies.
They come with good quality and support both authentication methods (IP authentication and username/password authentication). With both types of authentication, users can access and use their proxies as they please.
The two authentication options make the service flexible since customers can authenticate with the convenient option. It's also worth noting that most providers only stick to one authentication method.
Each type of proxy is priced differently and has different options. The packages from this company fall into these categories: 'Proxy Servers,' 'Private Proxies,' 'Dedicated Proxies,' 'Rotating proxies,' and 'Residential ISP proxies.'
You should also note that proxies from the company support all major protocols, including SOCKS5. This is a great plus for users because they can connect their proxies to SOCKS5 apps.

Webshare Proxy Speed and Performance
Webshare has some pretty impressive speeds that can accomplish simple to average tasks. Whenever you are looking to purchase any kind of proxy, there are two things you need to look at: response time (or ping) and speed.
When it comes to ping tests, a higher ping usually alludes to lower response times which can cause more delays and lags. Often pings lower than 100 are impressive and perform optimally. The ping results from Webshare were not remarkable. Some proxies show high pings of up to 274ms, while others had a ping of 174ms.
The speed test results from Webshare were moderate, to say the least. On average, most proxies showed a download speed of between 20 to 50 Mbps. The fastest was capped at 120.05 Mbps, which is pretty impressive.
Overall, Webshare offers good competitive speeds, which puts it at an advantage compared to other providers. The pings were relatively high, alluding to affinity to lagging and lower response times. The speeds were also average and nothing much compared to other providers in the same class.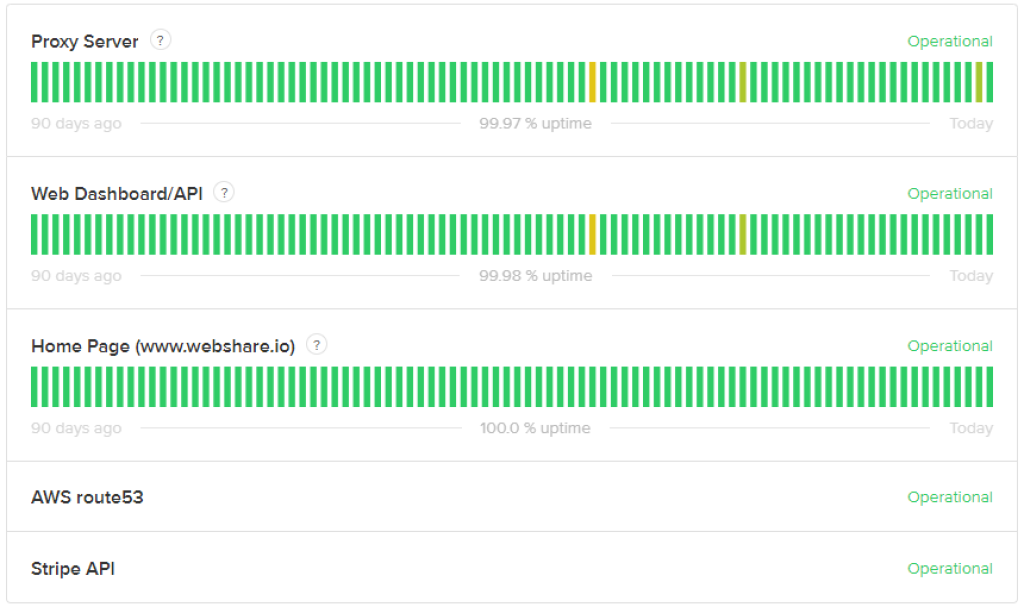 Additional Tools
Webshare also has a well-documented API designed to make your proxy experience smooth. With the API, you can easily retrieve information about your subscription, such as the type of proxy you use, the number of proxies, and the supported countries. You can also use it to perform proxy configuration for sub-users.
Finally, you do not have to manually enter the proxy details when using bots with the API. You can easily download the proxy list and automatically enter the details into the bot. This saves a lot of time and ensures accuracy when using proxies.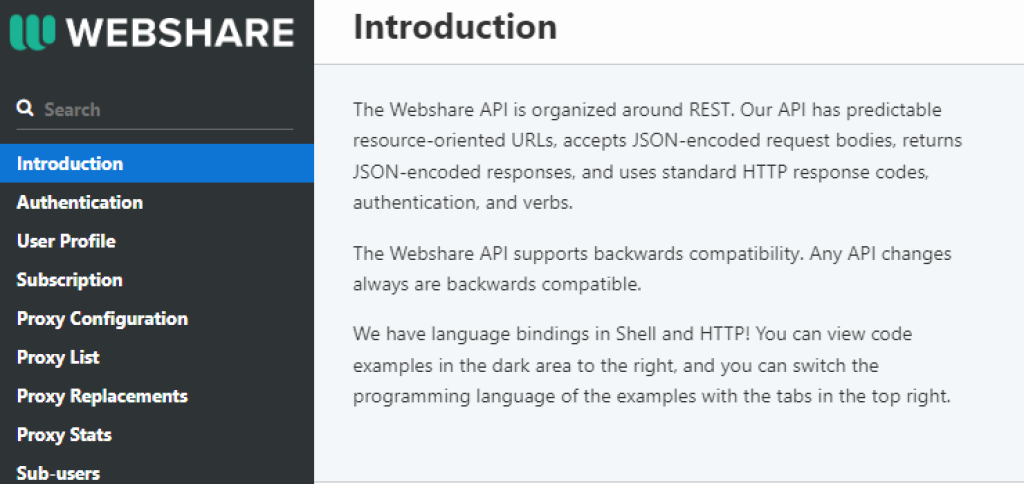 Purchase Simplicity
One of the biggest appeals of Webshare is that it has a modernistic and user-friendly look that is easy to navigate. Everything is well laid out in a nice font with large, easily noticeable buttons.
Signing up to the website is also easy, and you do not need a lot of information, as is the case with some other providers that have a lengthy sign-up process. You need to provide your email address and a password, and you are good to go.
From there, you get access to the dashboard, where you can purchase different proxy plans and manage your account. Upon signing up, you can access the free plan with ten free proxies from different regions.
You can upgrade to the paid options using the 'Upgrade' button. You get a list of all the available options from where you can choose the one that best fits your needs.
Webshare Pricing
The pricing structure at Webshare is influenced by several factors, such as the kind of proxy you are purchasing and the number of proxies you need. The cheapest plan is the 'Proxy Servers,' which starts at $2.99 per month.
Under the 'Private Proxy' plan, you get three different options: premium and standard datacenter proxies and residential ISP proxies. All these options are priced differently, with the standard datacenter proxies being the cheapest option.
The most expensive plan is the 'Dedicated Proxies', which starts at $39.90 per month. You get the same options as the 'Private Proxies' plan with premium and standard datacenter proxies and residential ISP proxies. Again, the datacenter proxies are the most affordable.
Despite the superb pricing structure, you might still not know whether the service will work for you. Webshare does not offer a free trial for its services. Instead, you get a free option under the 'Proxy Sever' plan with ten proxies and a bandwidth cap of 1GB for a month. There is no money-back guarantee with the company.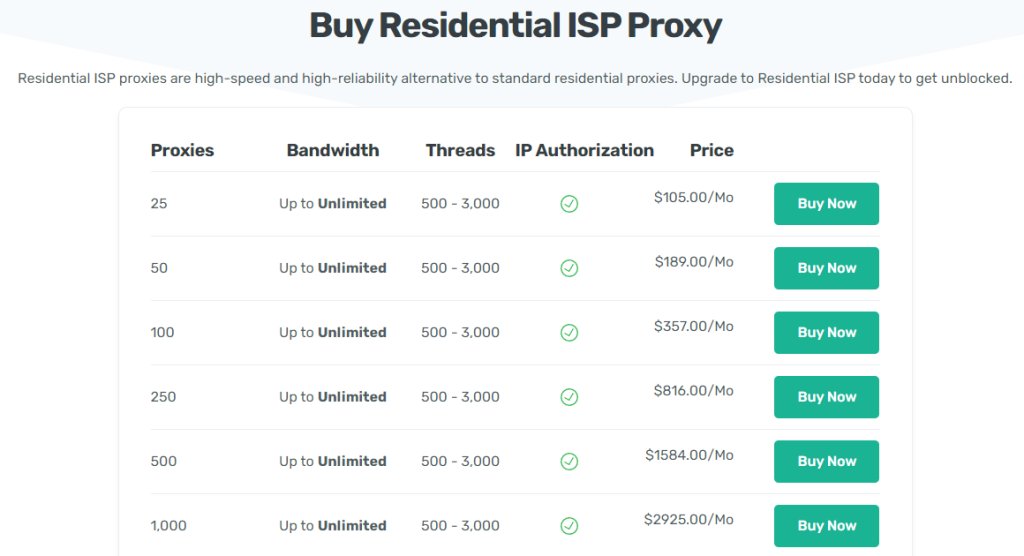 Webshare Discounts
You should also note that the company offers discounts based on the number of proxies you purchase. For instance, if you buy 500 proxies under the 'Proxy Server' plan, you get a 5% discount. The more you purchase, the bigger the discount, meaning if you purchase 60,000 proxies, you get 35% off.
The discount structure is pretty much the same for all subscription plans, with the only difference being that for some plans, the rate of discounts may vary.
Is Webshare Legit or a Scam?
Webshare is a legitimate company with stellar reviews all over the web. It has a rating of 4.6 stars on Trustpilot, which is pretty impressive. This implies that Webshare has carved a niche for itself as the go-to provider for cheap proxies for simple use cases.
Customer Support
The customer support system at Webshare is not the best on the market. For one thing, email is the only way of getting in touch with customer support agents. This is a significant downside since the company lacks a live chat option or a company phone number for easier communication.
The company also has a knowledge base from where you can get information regarding issues you might encounter while using the service. While the knowledge base is pretty diverse, it lacks the easy navigation feel of most Webshare competitors.
Can You Earn Money With Webshare?
There are several ways through which you can earn money with Webshare. First, the company has a referral program. You can earn Webshare credits by referring other users to the company. The website provides you with a personal link you can use to refer other users to the service and earn up to 25% per $100 a referred user spends.
Besides the customer referral program, Webshare also has an affiliate program for digital marketers. You can promote the company through your blog or website and earn up to 25% per $100 a referred user spends. All you have to do is provide your PayPal email address and details when signing up for the service.

Webshare Pros and Cons
From the information provided above, it is pretty clear that Webshare, just like any other proxy provider, has its ups and downs. Therefore, depending on your needs, this company may or may not work for you.
Positive
Affordability
Free proxies 
Good location coverage 
Negatives
Poor customer support 
Questionable quality of some proxies
Rotating proxies are not effective
Final Verdict
Webshare is indeed a legitimate proxy service provider. We recommend the service for users seeking proxies for simple use cases on websites with weak to no anti-proxy detection systems.
Given the low prices, it is expected that these proxies cannot match those from premium service providers. Therefore, there are several options you could go with in place of Webshare.
Ratings
Average
Score by our metrics
PROS
Affordability
Free proxies 
Good location coverage 
CONS
Poor customer support 
Questionable quality of some proxies
Rotating proxies are not effective
Add your review
|
Read reviews and comments
Webshare Alternatives
Below are some proxy service providers that may work in place of Webshare:
IPRoyal is a premium proxy service provider specializing in datacenter, residential, and mobile proxies. This company offers access to millions of ethically-sourced IPs and has way more locations when compared to Webshare.
NetNut offers far more robust proxies compared to Webshare. The company claims you can use its services on all websites. It can also optimize your proxies based on your targets, ensuring that the success rate is increased.
The Social Proxy is a good alternative for users seeking proxies for social media automation. This provider offers 4G mobile proxies optimized to work on social media sites.
FAQ
What kind of proxies does Webshare offer? 
Webshare offers datacenter and residential proxies for users. The datacenter proxies are shared and dedicated depending on your needs.
With a trust score of 4.6 stars on TrustPilot, Webshare is indeed a legitimate company. It specializes in offering proxies for the average consumer.
Does Webshare support SOCKS5? 
Yes, Webshare supports all major protocols, including SOCKS5. This means you can connect these proxies to SOCKS5 apps.