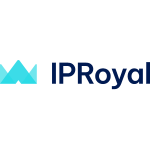 Among the many proxy providers available today, choosing the right one can make your head spin! IPRoyal is one of the more contemporary providers, but don't mistake their newness for inexperience.
IPRoyal offers all of the features of other providers and some unique innovations, making them an attractive option for businesses and personal users alike.
The following in-depth review covers IPRoyal, one of the hottest up-and-coming proxy providers, to help you make the best decision.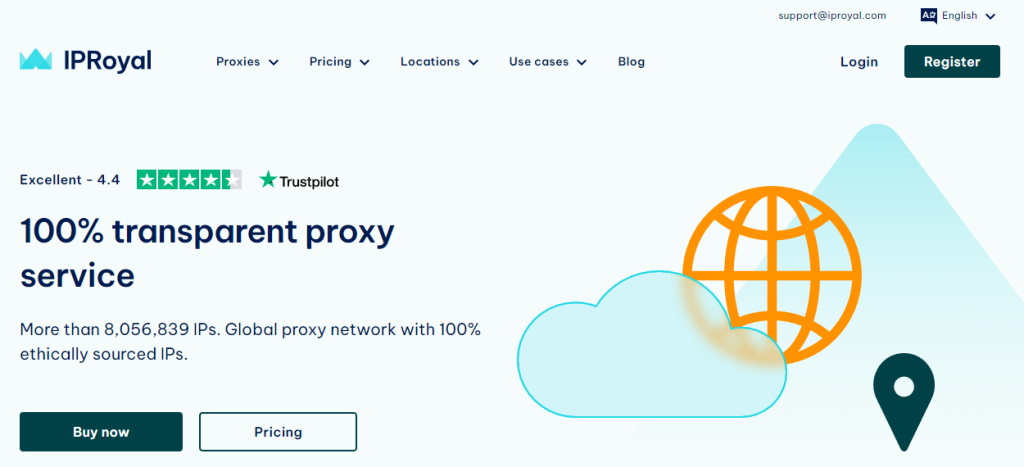 Meet IPRoyal, the Innovative Proxy Supplier
There are many proxy sellers on the market, and things can quickly become confusing for new users looking to guard their privacy. IPRoyal changes the paradigm by melding cutting-edge features with a user-friendly dashboard, letting customers change proxy settings with a simple click or tap.
Hailing from Lithuania, IPRoyal is quickly becoming the go-to provider for speed, accessibility, and security. The company was initially founded in 2020 and has amassed a wide array of worldwide proxies. But why are they getting so popular?
To understand IPRoyal's popularity, let's dive into its features and see why the new player on the board might be a total game-changer.
Quicklist: Pros and Cons
If you just want the info without the details, check out this list:
Positive
Competitive prices 
Responsive support
Large proxy selection
Great discounts
Many payment methods supported
API access for advanced scripting
Free proxy testing app
Extensions for Chrome and Firefox
Negatives
No phone support
Some information is hard to find or not available

Key Features
The most crucial aspect of any proxy is the features it supports, and IPRoyal has an impressive list. In addition to the more common proxy features, such as anonymous private sessions, IPRoyal also offers innovative enhancements to make proxy usage easy and affordable. Here are a few noteworthy details that make IPRoyal stand out among the crowd:
The 5th generation SocketSecure protocol (SOCKS5) offers several advantages over HTTP for particular use cases. If you need higher throughput, advanced error correction, or transfer of large files, you'll appreciate SOCKS5 proxy support.
IPRoyal gives you extensive control over your proxy sessions, from authentication to sticky session support. Sticky sessions allow you to maintain the same IP address for a particular length of time, which is helpful for website logins or streaming media.
You have complete control over access rights and restrictions, including IP block, allowlists, and username/password requirements. They even support randomized sessions for the ultimate in privacy and anonymity.
Some proxy providers are eager to make a sale and then ignore you once they have your money.
One of IPRoyal's shining accomplishments is it's fantastic support staff, ready to answer your questions any time, day or night. Whether you need help deciding which proxy type is best or configuring your device, their courteous support staff responds to your messages promptly.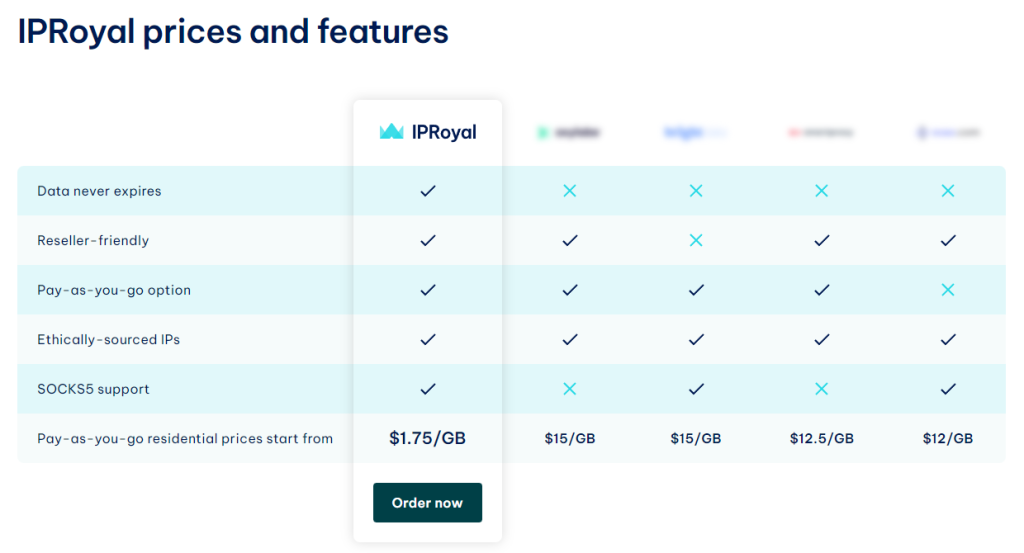 Location, Location, Location
Extra features are good, but the bread and butter of any proxy provider are the available locations it has to offer. IPRoyal is unique because they have rapidly built up a sizable worldwide IP address pool. They have gathered proxies from datacenter racks to individual resellers. IPRoyal's clever usage of various channels and methods has paid off.
IPRoyal boasts an impressive number of ethically-sourced IP addresses from nearly every region. This huge choice of proxies gives you a lot of freedom to choose precisely how and where you want to appear. If you need to stream content from a particular area, you'll appreciate the ability to select multiple IPs from that region.
The choice of a proxy region can also affect other things, such as ping time and overall delay. While some proxy providers assign IPs randomly, IPRoyal gives you fine control over your IP location. Using their intuitive dashboard, you can re-assign, change, or refresh your IP anytime at the touch of a button.
Some of the more notable locations include the United States, United Kingdom, Canada, Australia, Germany, France, and Africa. These countries boast over 200,000 IP addresses, with many other regions also available.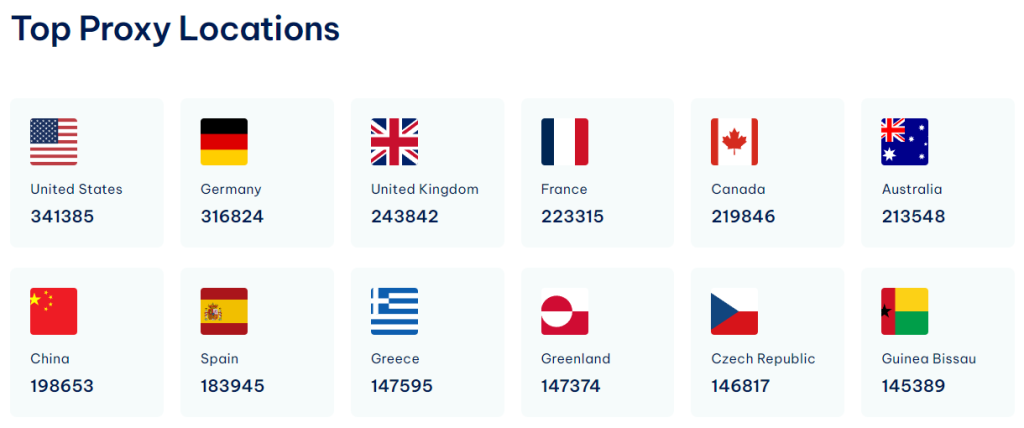 Proxy Types
Along with the proxy locations, proxy types are also a crucial component. Thankfully, IPRoyal delivers in this category, too, offering a complete set of proxies, including:
Residential ISP proxies
Static Residential proxies
Datacenter proxies
Private proxies
4G mobile proxies
Sneaker proxies (optimized)
As you can see, IPRoyal has a very diverse menu of proxies to choose from. Whether your interests are business, personal, or a combination, you'll find what you need with IPRoyal.
Are you looking to download large files? Datacenter proxies have the speed and throughput you need to short work of hefty file sizes. Gaming on the go? Choose residential or static proxies to ensure a smooth connection while safeguarding privacy.
Private proxies offer the ultimate in anonymity and security, giving you a personal un-shared proxy all to yourself.
IPRoyal also offers optimized sneaker proxies designed for maximum sneaker bot compatibility for those looking to score the hottest footwear fashions.
Other business clients aren't left out either, as IPRoyal has the robust infrastructure to handle heavy usage without missing a beat. Because they have such an extensive collection of proxies, they act as a redundant failsafe should one proxy go down.
Business users know that even a brief internet outage can translate to hefty monetary losses, and IPRoyal understands this. With their accessible dashboard, you can switch proxies quickly if one fails or becomes unresponsive.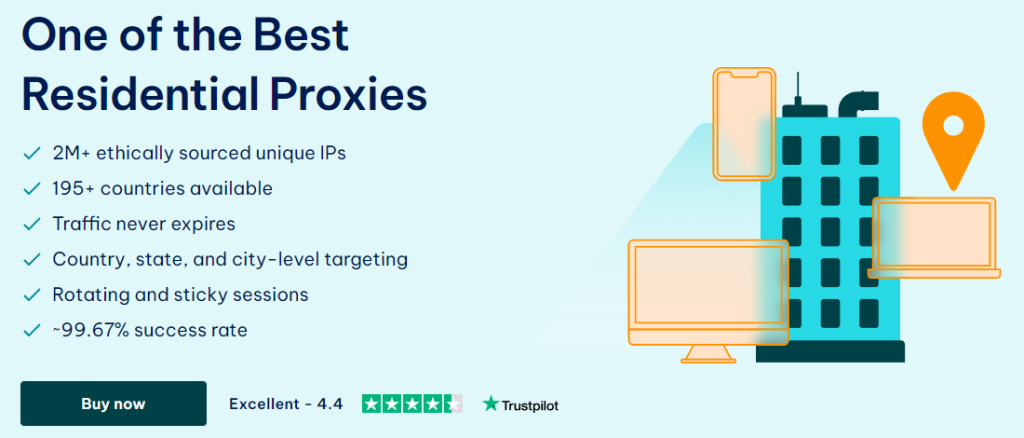 Massive IP Pools, How They Do It
The secret to IPRoyal's rapid success is its vast collection of IP addresses. They've seemingly accomplished overnight what other providers spend years trying to attain.
Their IP address magic comes from their brilliant strategy of collecting IP addresses from various sources. IPRoyal even allows people from all over the world to share their IP addresses through their Pawns.app program. Users can offer their IP address and connection for rent using this program while earning a commission.
Because they have multiple IP streams, they have more IP addresses than other combined providers. When it comes to proxy availability, more is always better because more choice translates to greater anonymity and privacy.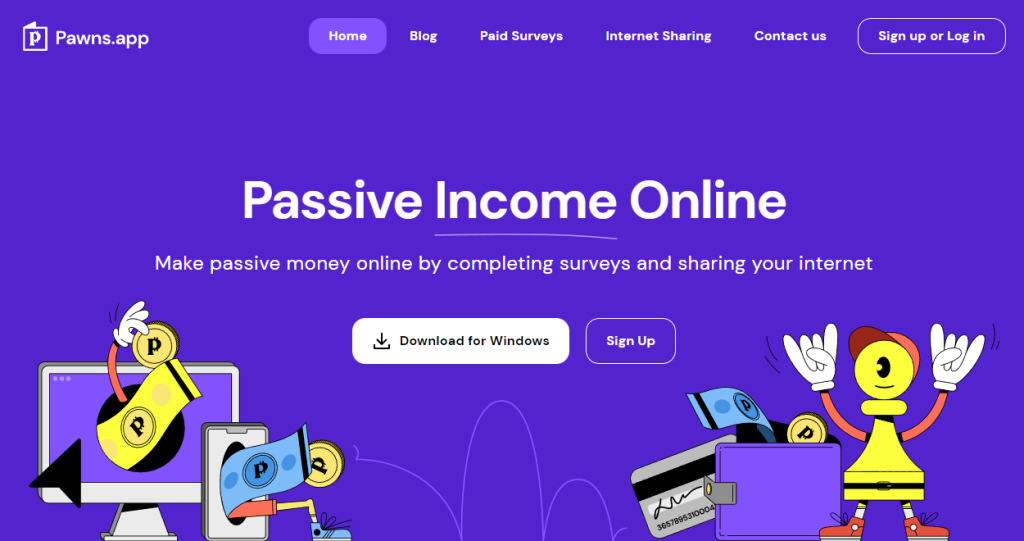 Ease of Use
You might be intimidated by configuration, setup, or use if you're new to proxies. IPRoyal has taken these issues into account and gone the extra mile to develop a friendly interface to manage your proxy.
Nearly every option can be set or changed with a few simple clicks using their IP dashboard, making IPRoyal one of the friendliest providers for new users. Additionally, they have a Chrome extension for managing proxies quickly without disrupting your workflow.
They offer a proxy API for more advanced users, allowing tech-savvy customers to control their proxies programmatically. These tools facilitate efficient automatic scraping and open the door to plenty of automation opportunities not available with other providers.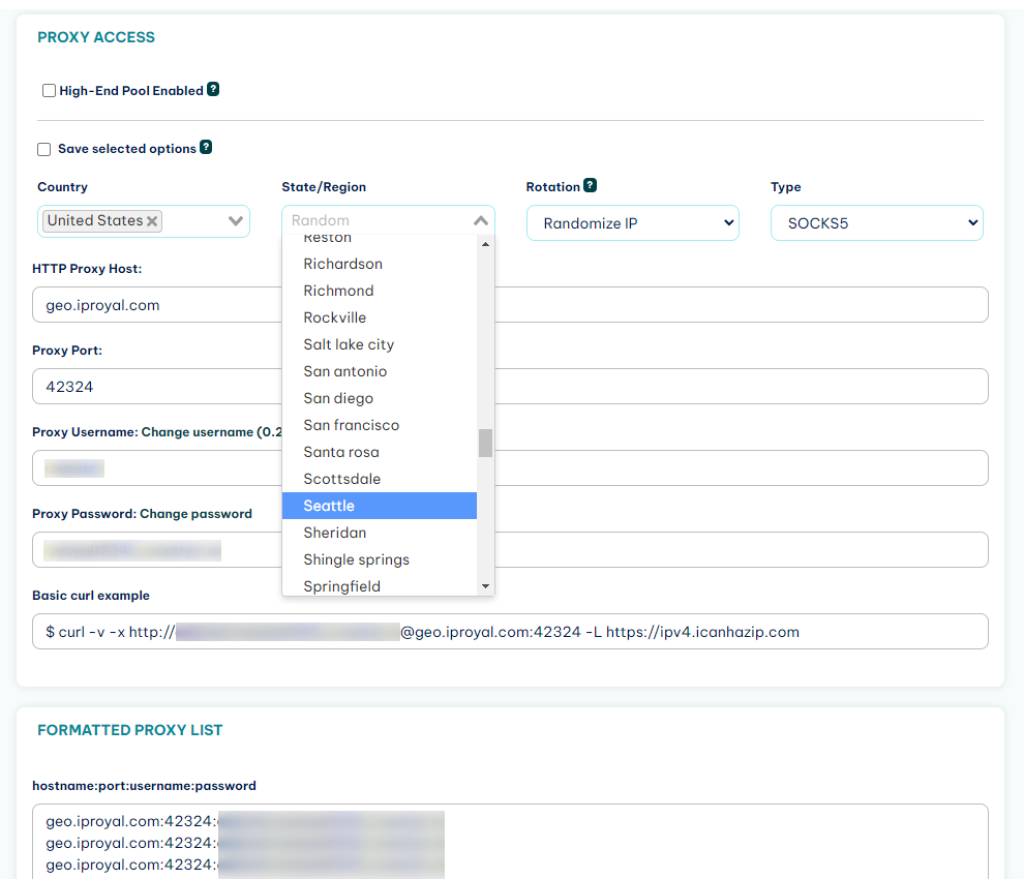 Purchase Simplicity
Even the most outstanding proxies won't mean much if they are challenging to buy. Thankfully, IPRoyal aims to make a painless purchase process. Once you have an IPRoyal account, you can buy any proxy directly from your dashboard.
IPRoyal accepts various payment methods, including credit cards, bitcoin, and others. IPRoyal processes your payment instantly from your account dashboard, giving you immediate feedback and access to your proxies.
Because they support secure and semi-anonymous payments, IPRoyal protects your privacy from start to finish.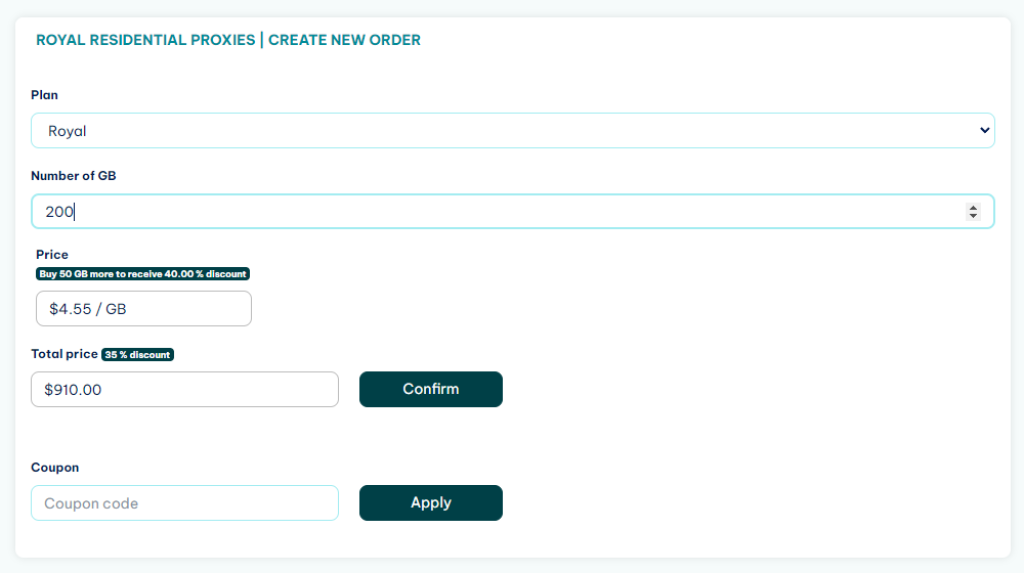 Typical Use Cases
One of the main draws of proxies is their anonymity and security benefits, but proxies aren't limited to only privacy protection. Here's a short list of some common uses for proxies and how they benefit you.
Many businesses spend thousands of dollars each year analyzing various demographics to develop their sales strategy. Much of the marketing budget goes to travel expenses to explore and learn market trends.
You can save a lot of money using proxies in your market research to access region-specific communities and demographics. Rather than sending researchers to your target area, gather the same info virtually using proxies and enjoy real-time feedback without the hassle.
Proxies also solve the problem of geo-fenced content. If you're partial to foreign entertainment, a proxy can unlock previously restricted movies and TV content not usually available in your area. Stream your favorite entertainment at home or abroad, regardless of network, region, or limits, without sacrificing safety.
Beyond streaming, you can use proxies to bypass geographic restrictions on particular online stores to find rare products easily.
IPRoyal proxies are also great for gamers, especially those looking to broaden their horizons with more servers and new opponents for more action-packed fun. Additionally, proxies can increase performance and reduce delay in particular circumstances, such as downloading game assets.
For persistent open-world games that rely on a continual stream of static data to build the environment, proxies can enhance your performance with caching. If you play on more distant servers or your ISP has slower name resolution, proxies can help with these issues also.
Proxies can also assist with web development, allowing you to view your website in various environments from a single testbed. Instead of trying to emulate different users, you can experience live results, seeing precisely how your site performs from any region you select.
Optimize your site's performance for every region with minimal effort by using proxies to examine your code from your native workstation. Furthermore, use proxies with multiple developers to rapidly test various locations simultaneously, decreasing development time and maximizing efficiency.
If you're a sneaker seeker, IPRoyal proxies make using sneaker bots a snap. Combining your sneaker bot app with a high-quality proxy allows you to locate the best deals while maintaining account security and privacy.

Proxy Tools and Speed Tests
With most proxy providers, speed is always a bit hit or miss. Depending on the time of day and number of concurrent users, you may experience wildly varying transfer speeds.
While there will always be some physical limit to transfer speeds under heavy loads, IPRoyal aims to mitigate this problem. Utilizing private proxies and an integrated speed test utility, you have greater control over your user experience.
IPRoyal offers a comprehensive proxy testing app, which you can use to examine a proxy's compatibility with a particular website. The tool, available currently as a Windows download from the IPRoyal website, also offers speed statistics. The proxy tester allows you to test multiple proxies simultaneously to ensure they work with your website.
Whether you are a website visitor looking for the best proxy or a developer testing your site's performance, IPRoyal's proxy tester is a fantastic asset. Using the proxy tester tool is straightforward and gives you immediate feedback for any proxies you input— including support for authenticated proxies.
In terms of speeds, IPRoyal doesn't disappoint. They currently have the fastest datacenter proxies on the market! Their success rates are incredibly high across the board, with minimal response times. Their ISP proxies are a real treat for sneaker coppers, and you can get them for as little as $1 per IP for a day, which is significantly more affordable compared to the competition.

IPRoyal Proxy Pricing
As for affordability, IPRoyal's prices are very competitive. At the time of this review, IPRoyal offers a robust residential secure proxy for as little as $1.75 per GB. With prices so low, you could stream moves at less than the price of theater popcorn!
IPRoyal's static residential proxies are currently $2.70 per month; ideal for business and heavier usage. IPRoyal proxies make a keen investment at such low fees for any home or business looking to expand its reach into other markets.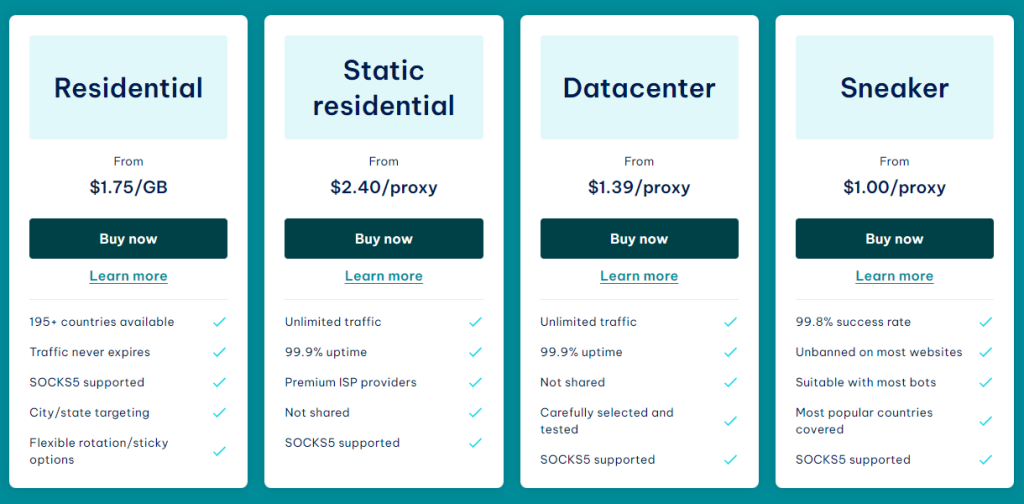 IPRoyal Subscriptions
Proxy subscriptions can be pricey and somewhat dicey for many providers. Often, a client must pay close attention to their contract's specific terms and conditions to ensure fairness.
IPRoyal takes a more liberal view of the customer relationship by utilizing an open subscription model that doesn't lock you in for lengths of time. With IPRoyal, you have the freedom to use as much or as little as you want and pay only for that usage. They believe that good customer service and a positive experience will keep their customers coming back.
Like regular purchases, you can renew your subscription with any payment method IPRoyal accepts. Your subscription can automatically renew using the options you select from your IPRoyal account dashboard. And, of course, you can change your selection or cancel your subscription at any time without hassle.
We like the openness of IPRoyal's subscriptions and that they leave the customer with the freedom to change and adapt their usage as needed.
Money-Back Guarantee
A guarantee does a lot to secure confidence in an investment. IPRoyal currently offers a 24-hour refund to all of their proxies, which is a nice touch.
Free Trials
While IPRoyal doesn't advertise free trials on their website, they have offered such perks in the past. Their promotions change frequently, so we recommend contacting them to see what current deals are available.
Considering that you are free to cancel at any time, it may be worthwhile to make a small order. After using IPRoyal, you'll get a clear picture of whether they are a good fit for your needs.
Available Discounts
IPRoyal boasts several enticing continuous discounts to maximize your value for cash. They currently offer various promotions for static residential, datacenter, and sneaker proxies.
If you order between 2 and 99 static residential proxies, you'll automatically receive a 25% discount—the discount rises to 29% for orders between 100 and 250. Finally, if you order 251 proxies or more, you'll get them 33% cheaper.
The discount is similar for datacenter proxies. For order quantities above 50, you'll receive 7% off the regular price. And if you order more than 100 datacenter proxies, the discount jumps to 13%.
A 5% promotion applies for sneaker proxies on orders between 100 and 250 with a 30-day plan. Orders above 250 sneaker proxies receive a 10% discount.
IPRoyal's residential proxies are by far the most popular and offer the greatest discounts.

Flat 10% Off Coupon Code At IPRoyal
IPRoyal is offering 10% discount on your purchase for all proxies plans.
Is IPRoyal Too Good To Be True?
So far in our review, we've had mostly positive things to say about IPRoyal and their proxy services. At this point, you might wonder if IPRoyal is a scam. With many proxy companies being fast startups with no verifiable track record, it can be easy to be skeptical.
IPRoyal understands that trusting an outside business with your personal data is a crucial decision, and so they are proud of their outstanding TrustPilot rating. Although they are somewhat new to the scene, IPRoyal has already established itself with excellent scores and many positive customer experiences.
Short of launching a professional investigation, word-of-mouth is the best way to judge a previously unknown company. The consensus from customers and the public goes a long way to establishing trust, and IPRoyal has these in abundance.
By clicking the Trustpilot badge on their homepage, you can see their profile and hundreds of reviews from actual customers. You don't need to take IPRoyal's word about their performance; let their customers speak for them.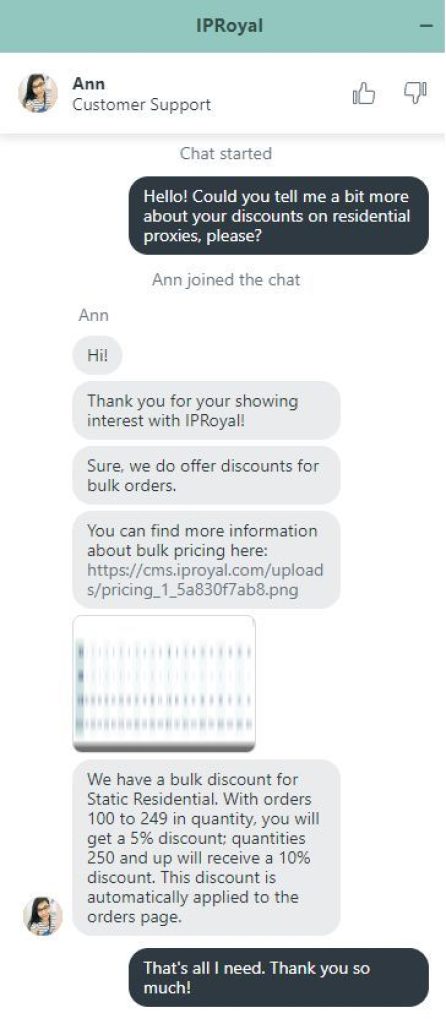 Customer Support Details
The primary way to contact IPRoyal support is through chat, which allows them to have a single straightforward point of contact. The typical response time for inquiries is very impressive. We got a response within seconds, although, like any company, times may fluctuate.
Due to the worldwide nature of their services and supporting many time zones and languages, they currently do not offer phone support. However, we can say that their chat and email support is top-notch and often gets praised in reviews.
The biggest issue related to customer service is the apparent lack of readily available information on proxy integration with specific tools. A self-motivated user looking to find precise details may find the experience a bit frustrating. Fortunately, their customer support is always just a message away.
IPRoyal's website is clean enough, with a fluid and responsive design. However, locating specific information about their services can be challenging. This lack of accessible information makes contacting support nearly a requirement for particular answers.
The company has done a lot in terms of providing how-to's, manuals, and pertinent guides to its blog. Many users will appreciate this approach. The blog section offers the latest news, explains new features, and provides all kinds of integration tutorials. We're particularly impressed by detailed guides on creating your own web scraping tools in various programming languages.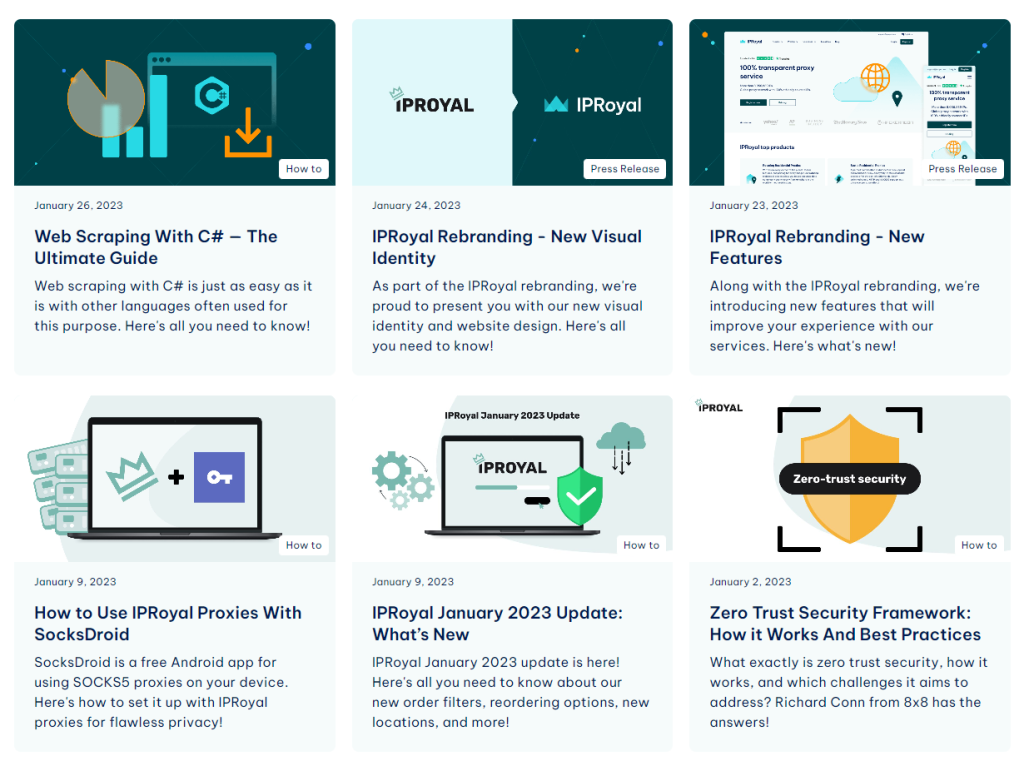 Earning Money With Pawns.app
One of IPRoyal's most significant innovations is their Pawns.app initiative, allowing users to earn real money by sharing their internet connection. With the Pawns.app program, IPRoyal gets more residential and mobile proxies for their service, and you get to bank some serious coin. The app recently introduced surveys, which makes earning faster and more fun.
A Pawns.app user can earn anywhere from $5 to triple digits, depending on the number of devices, location, internet speed, and bandwidth they share. One crucial point is that the user always has complete control over when and how they share their connection. IPRoyal takes steps to ensure security during the sharing, also.
These days, when everyone is looking for some extra cash, Pawns.app looks to be a win-win for everyone involved.

The Takeaway: Final Verdict for IPRoyal
Among the many proxy providers today, IPRoyal stands out from the crowd with an impressive proxy pool and unique features. Considering everything that they offer, we can confidently recommend IPRoyal to corporate and private users looking for fast, reliable proxies without breaking the bank!
Awesome
Score by our metrics
PROS
Competitive prices 
Responsive support
Large proxy selection
CONS
No phone support
Some information is hard to find or not available
Add your review
|
Read reviews and comments
IPRoyal Alternatives
Because IPRoyal presents so many services under one umbrella, finding alternatives to them can be somewhat of a wild goose chase. Here are a few alternatives:
HighProxies – Unlike IPRoyal, HighProxies offers specialized social media and classified ad proxies, so they're worth considering if you need a more focused solution.
MarsProxies – If you're a sneakerhead looking for the best proxies for particular websites and sneaker bots, MarsProxies is worth checking out.
InstantProxies – For those who just need to replace their IP address on several devices while spending as little as possible, InstantProxies seems like a decent alternative.
Frequently Asked Questions
Couldn't I just use a free online proxy?
Everyone loves free stuff, and free proxies seem enticing, but as the old saying goes: "If the product is free, you are the price." The price of your safety and security is far greater than the superficial savings offered by free proxies.
What if I need help choosing a proxy?
IPRoyal's support staff is one of the best in the industry. If you need help choosing a proxy, or configuring your device, reach out to them any time. They have people online 24/7 and are very knowledgeable.
Can I use a proxy for my entire network?
YES! IPRoyal's dedicated proxies are more than capable of supporting your home or office network. Furthermore, it's easy to configure your LAN routers to use your proxies. Refer to IPRoyal's How-To's or contact their support if you need assistance.