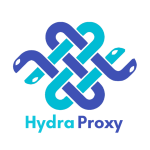 HydraProxy is a US proxy provider selling residential and mobile proxies since 2020. Even though it's a young company, it's pretty popular among small marketers.
The large proxy pool, no minimum monetary requirement, and the granular control it offers make it an attractive option for proxy users worldwide. But, like any proxy provider, it also has some flaws that you should be aware of before making the subscription jump.
For that purpose, we're reviewing HydraProxy and looking into its most significant strengths and weaknesses. Let's start with a quick overview of the provider and its services.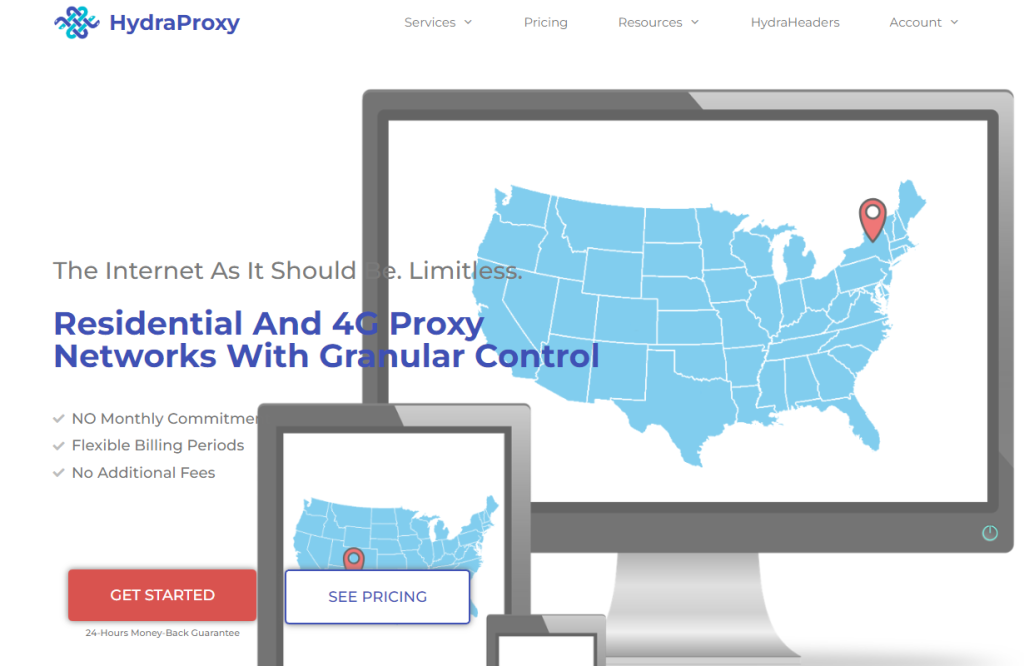 HydraProxy Overview
HydraProxy has been offering its residential and mobile proxies for about two years. Although it's a young company, it has made a name for itself in the industry thanks to its quality services and affordable prices.
The company has a large proxy pool of five million real residential IP addresses covering over a hundred countries worldwide. However, it only has rotating residential proxies that support sticky sessions, so that means no static residential proxies for now.
It also has over 200,000 US 4G rotating mobile proxies and static mobile proxies. Although the rotating mobile proxies are located only in the United States, the static ones cover more locations.
Small marketers and individuals love the flexible billing periods and no monthly commitment of HydraProxy. Aside from its pricing, users praise HydraProxy for its quality service and good customer support.
While the mobile proxies support HTTP(S) and SOCKS5 protocols, the global residential ones only support HTTP(S). The good news is that SOCKS5 is coming soon, according to the company website.
Now that we've covered the basics of HydraProxy and its services, let's continue with the type of proxies it offers and their most common uses.

What Type of Proxies HydraProxy Offers
The company sells two types of proxies:
Residential proxies – trustworthy proxies that are great for web scraping, accessing ticket sites and sneaker sites, internet marketing, SEO auditing, ad verification, etc.
Mobile proxies – real mobile IPs that are great for conducting market research, verifying cellular ads, assuring app quality, improving mobile app user experience, etc.
It's time to learn more about each type of HydraProxy's proxies.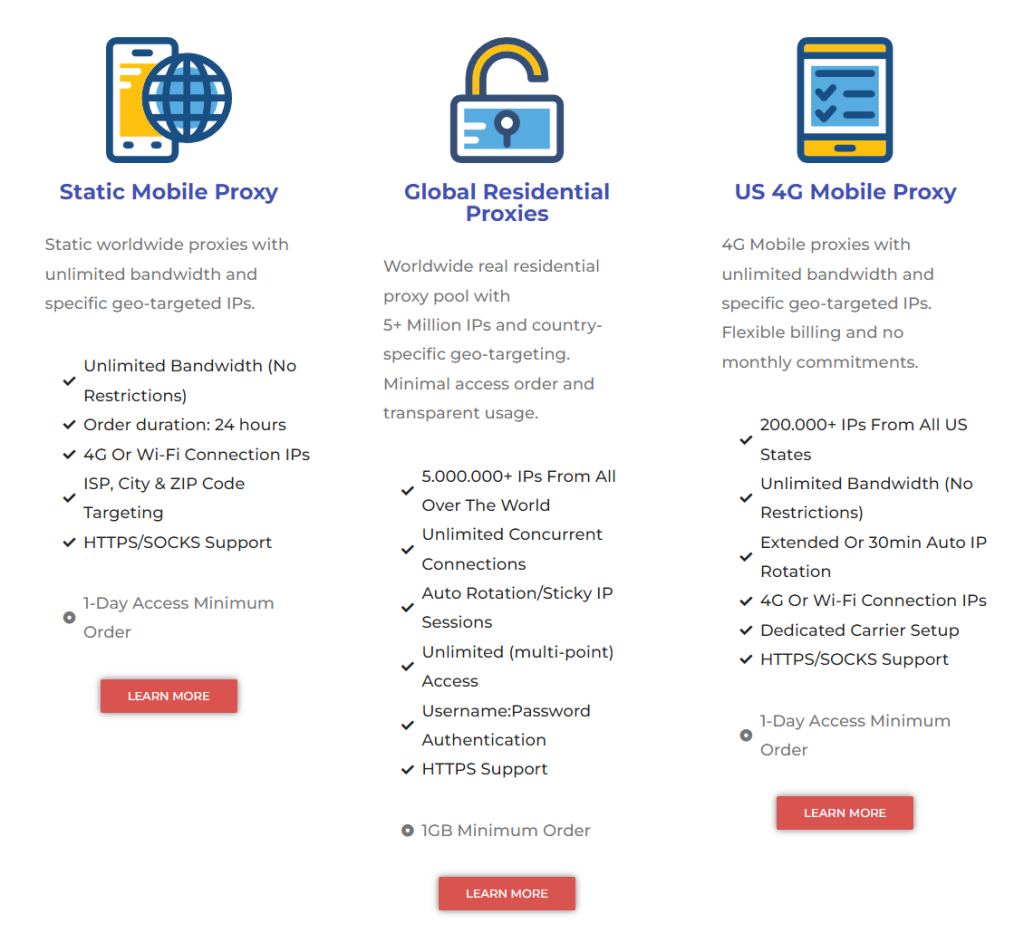 HydraProxy Residential Proxies
HydraProxy has over 5 million residential IP addresses which are sourced from peer-to-peer networks. This means the IP addresses come from real users who get something in exchange for providing their IP address and internet connection. In other words, the residential proxies from HydraProxy are ethically sourced, which makes them highly secure and reliable.
Currently, the company doesn't offer static residential proxies, but it supports random and sticky IP sessions. You can choose an extended 30-minute sticky session or get a new IP address on every request.
The proxies are located in over 100 countries around the world, including the US, Canada, China, India, Indonesia, Mexico, Japan, etc. While it supports country-level targeting, it still doesn't support state-level and city-level targeting.
HydraProxy residential proxies support HTTP and HTTP(S) protocols only, as well as username and password authentication.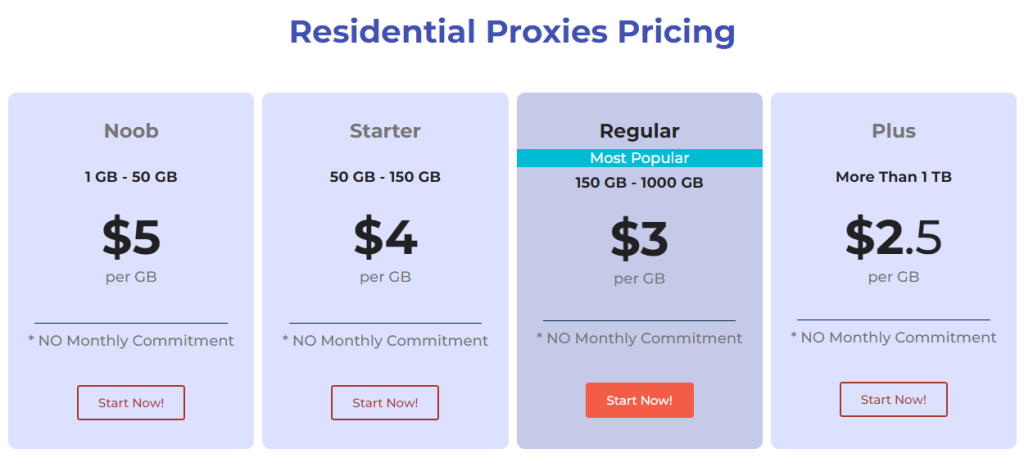 HydraProxy Mobile Proxies
The company provides over 200,000 mobile proxies, including 4G mobile proxies and mobile static proxies that come with unlimited bandwidth and no monthly commitment. Its 4G mobile proxy pool includes IP addresses only from reputable mobile carriers, thus preventing cloaking, throttling, or abusive blocks.
HydraProxy allows you to choose the IP type of your 4G mobile proxies, which can be carrier IPs, standard 4G mobile IPs, 4G and Wi-Fi IPs, or Wi-Fi IPs. Although it offers 4G mobile proxies in almost every state in the US, it doesn't offer global coverage.
On the other hand, its static mobile proxies cover worldwide locations, including Canada, the US, all countries in Europe, Brazil, Indonesia, etc. These proxies provide city targeting and can be fixed for up to 24 hours.
You can also get a new IP every 30 minutes or up to a few hours if you choose the extended mobile IP rotation.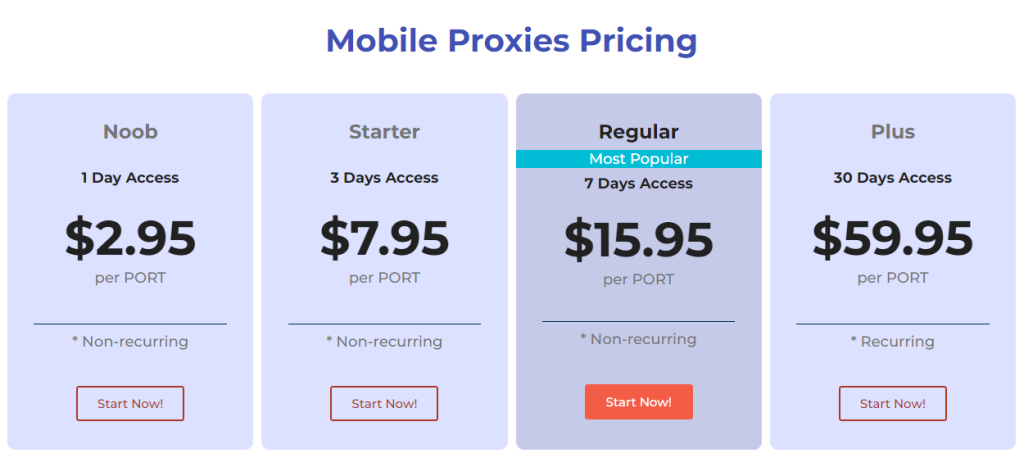 HydraProxy Proxies Pros and Cons
Even though you've learned a lot about HydraProxy proxies by now, knowing their biggest pros and cons will make the buying decision easier for you.
Advantages of HydraProxy Proxies
Let's start with the key reasons you should choose HydraProxy as your proxy provider.
The larger the proxy pool, the more IP addresses to rotate and the fewer chances of getting detected or banned. This is why the size of the proxy pool is super important when choosing a proxy provider.
HydraProxy boasts a large residential proxy pool, offering over 5 million proxies from worldwide locations. Although it's not the largest one on the market, it's large enough to ensure you'll always have as many IP addresses as you need to stay anonymous on the internet.
When it comes to its mobile proxy pool, it has over 200,000 IP addresses which is a decent quantity.
HydraProxy proxies cover over 100 worldwide locations, including the major countries in the world. You can find Canadian, French, German, Mexican, Japanese, Chinese, Danish proxies, and a lot more.
This means the company supports geo-targeting, so you can choose IP addresses from your desired country and unblock websites and online content.
This provider has a good session control system. It supports high rotating proxies that change per request, which is useful when you need multiple IP addresses for tasks such as crawling, web scraping, etc.
It also supports sticky proxies that rotate after a specific time. You can keep the same IP address for 30 minutes or up to an hour. These proxies are ideal for tasks that require you to keep sessions a bit longer, such as sneaker copping or account management.
HydraProxy can let you keep the same IP address for a longer period than the supported one if you contact its support agents. When it comes to mobile proxies, only 30-minute auto rotation is allowed.
The no minimum monetary requirement and the affordable prices make HydraProxy a popular option, especially among small marketers. The prices of its proxies are based on bandwidth, and you can use as many IPs as you need and pay only for the traffic.
Both residential and 4G mobile proxies have four main subscription plans, while the static mobile proxies are priced at $3 per port per day. The difference in the price of the plans is the number of GB each offers. For example, the smallest one costs $3 for 1GB, but it requires you to buy from 150 to 1,000 GB.
Another great thing about this provider is that it doesn't have monthly commitments or hidden charges. You can even buy 1GB for $5.
HydraProxy proxies are not the fastest proxies on the market. However, they can get most jobs done without any hitches.
HydraProxy is one of the few companies that support a proxy generator. This tool allows you to have full control over IP rotation instead of leaving it in the hand of the provider. And the best part is that you don't have to incur additional costs because it's included in your subscription.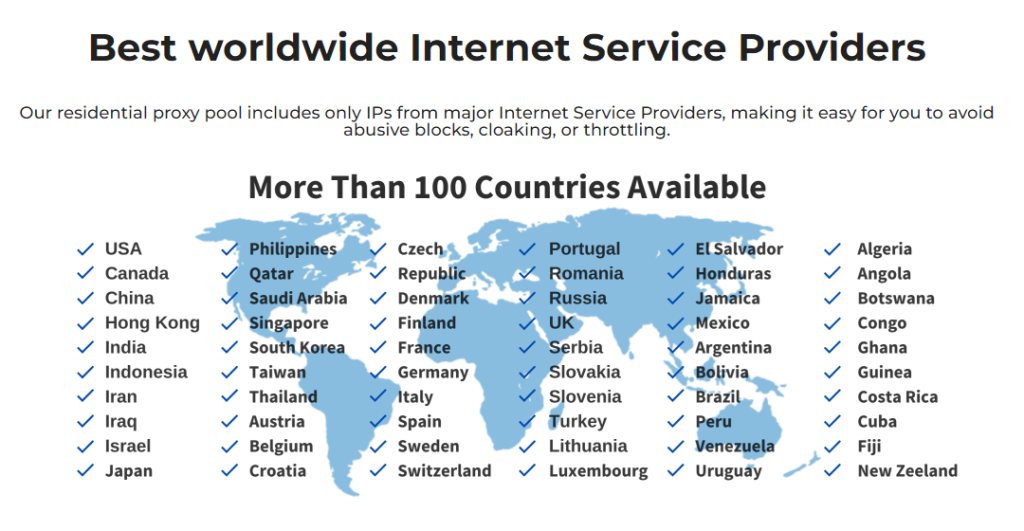 Disadvantages of HydraProxy Proxies
If you're considering HydraProxy to become your proxy provider, you have to know its flaws.
No state and city targeting
For now, HydraProxy only supports country-level targeting. In other words, you can't select residential proxies from a specific state or city. The mobile proxies, however, do support state targeting.
Mobile proxies with limited location coverage
Unlike its residential proxies, HydraProxy mobile proxies cover only the territory of the United States. Although it offers IP addresses from every state in the country, it doesn't have IPs from locations outside the US. The static mobile proxies, however, do cover worldwide locations.
Unknown number of currently available IP addresses
Like most proxy providers, HydraProxy doesn't show how many available IP addresses you have at the moment. Although it offers over five million residential IP addresses, the number of available IPs is significantly lower, so if you want to know the exact number of available IPs you have at your disposal, you'll be disappointed.
Pros and Cons of HydraProxy
Positive
Large IP pool
Great pricing
Decent proxy speeds
Negatives
No precise targeting options
Limited locations available
Limited number of IPs available
Final Verdict
HydraProxy seems like a good option if you're looking for cheap rotating residential and mobile proxies. However, if you need static residential proxies and mobile proxies from outside the US, you should start looking for another provider.
HydraProxy Alternatives
Here are a few more proxy providers you can consider before making the final decision:
IPRoyal – unlike HydraProxy, this provider offers affordable static residential proxies and 4G mobile proxies from locations outside the US.
SmartProxy – this proxy provider has a better location coverage than HydraProxy, offering residential and datacenter proxies from almost 200 worldwide locations.
Shifter – this provider may have more expensive proxies, but it has a massive IP pool consisting of 31 million IP addresses.
FAQ
Does HydraProxy offer a money-back guarantee?
Yes, HydraProxy has a 24-hour money-back guarantee which allows you to get your money back if you think its proxies don't suit your needs and budget.
Does HydraProxy offer a free trial?
No, HydraProxy doesn't offer a free trial so you can't test its proxies before buying them. But, its refund policy should give you peace of mind.
What payment methods does HydraProxy accept?
HydraProxy accepts credit cards, cryptocurrencies, and PayPal, giving you a few options to choose from.