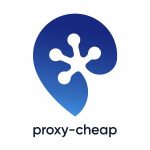 Founded in 2018, Proxy-Cheap is one of the youngest proxy providers on the market. It offers datacenter, residential, and mobile proxies that you can use in a variety of ways. With over 45,000 clients around the world, it's one of the most popular providers, thanks to the number of proxies and the low prices.
But, before jumping to the conclusion that Proxy-Cheap is the perfect proxy provider, you should know a bit more about it. That's why we've put together this review so you can learn more about its services, pricing plans, location coverage, and where it stands among the competition.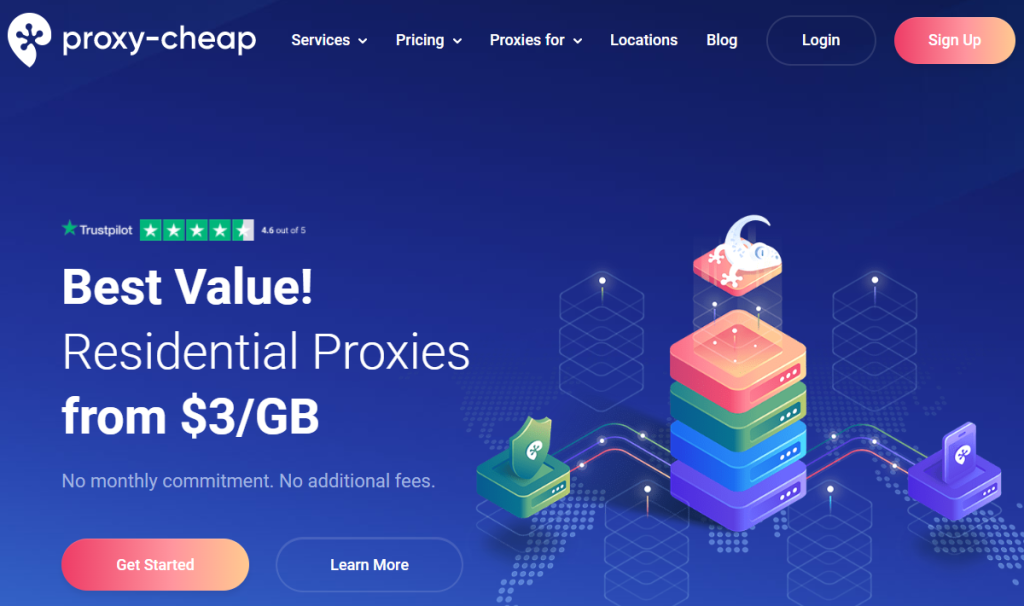 Proxy-Cheap Overview
Proxy-Cheap is a premium proxy provider offering datacenter, static residential, rotating residential, and mobile proxies. Its affordable proxies gained a lot of attention soon after going public in 2018. But, the affordable price is not the only thing that attracts thousands of users around the world.
It has a huge proxy pool consisting of around 11 million IP addresses across the globe, or more precisely, in 127 countries worldwide. While this is clearly a benefit, the fact that it doesn't have city-specific proxies is considered a flaw.
You can use Proxy-Cheap proxies for various tasks, including data scraping, sneaker and ticket bots, ad verification, brand protection, market research, sales and e-commerce, travel aggregation, accessing geo-restricted sites and censored content, social media management, and multiple accounts creation.
This was just a brief overview of Proxy-Cheap, so now we move on to the types of proxies it provides.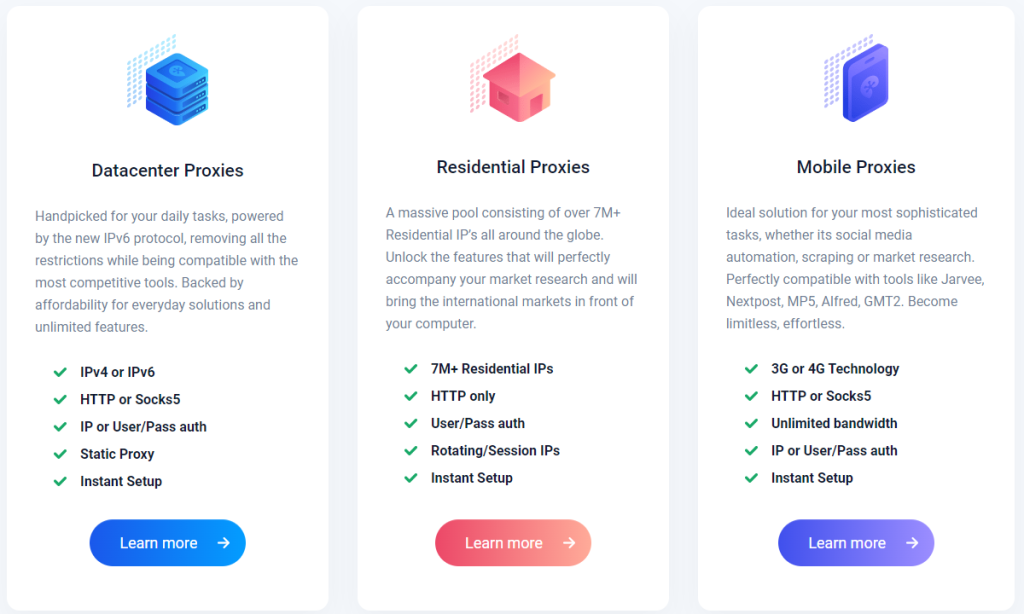 What Type of Proxies Proxy-Cheap Offers
Proxy-Cheap offers the following types of proxies:
Datacenter proxies – IPv4 and IPv6 proxies that are suitable for tasks such as bypassing geo-restrictions, data scraping, or automation of social media channels.
Residential proxies – static and rotating residential proxies ideal for tasks requiring higher levels of anonymity and privacy.
Mobile proxies – 3G and 4G mobile proxies great for social media management, web scraping, and more anonymous browsing.
Let's find out more about each type of proxy.
Proxy-Cheap Datacenter Proxies
Most datacenter proxies from Proxy-Cheap come in the form of private proxies. This is a big thing as private proxies are not shared with anyone else, which makes them a lot more secure and reliable than shared proxies.
Its proxy pool consists of over 900,000 datacenter IP addresses from countries all over the world. You can find IP addresses from countries in Europe, North America, South America, Asia, Africa, and Oceania.
Unlike most providers, which offer IPv4 datacenter proxies only, Proxy-Cheap also provides IPv6 proxy addresses. It also supports both HTTP(S) and SOCKS5, as well as both IP authentication and username/password authentication methods.
Datacenter proxies from this provider come with unlimited bandwidth and boast a speed of 4 Gbit/s.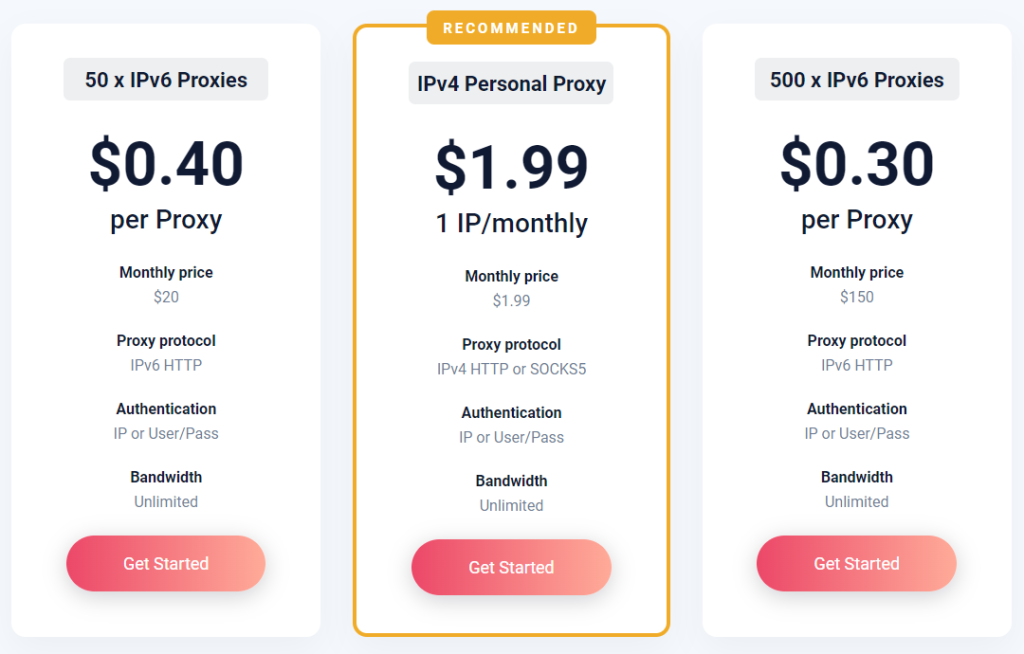 Proxy-Cheap Residential Proxies
Proxy-Cheap offers shared rotating and static residential proxies provided by a P2P network. It has a proxy pool consisting of around 7 million real rotating IP addresses from 127 countries in the world which can help you bypass any blocks and limitations.
When it comes to the static residential proxy pool, it consists of over a million US business IP addresses which is why they work with many companies and teams. Users praise Proxy-Cheap static proxies for their fast speed and quick setup time.
They support IPv4, HTTP, and SOCKS5 protocols. Also, they come with unlimited bandwidth and unmetered 10G speed. You can use them for tasks that require a higher degree of security and privacy.
While the rotating residential proxies support only username and password authentication, the static ones support both username/password authentication and IP authentication methods.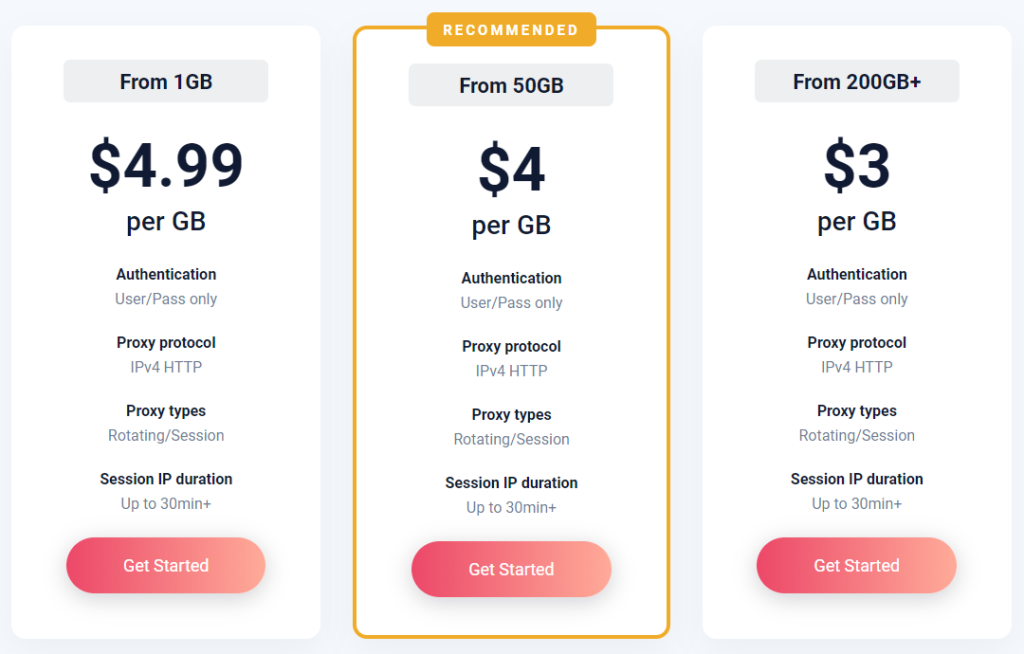 Proxy-Cheap Mobile Proxies
Proxy-Cheap offers over 1.2 million IP addresses from real 3G/4G mobile networks. This means their mobile proxies come from real mobile phones and real SMS cards, which makes them reliable and safe. The proxies come directly from 30 different providers in three countries – France, the USA, and Lithuania.
They have unlimited bandwidth and support HTTP and SOCKS5 protocols. Also, the mobile proxies from this provider allow IP authentication and username and password authentication methods.
You can use them for a wide range of automation processes, managing multiple social media accounts, web scraping, ad verification, and enhanced security and privacy during browsing.
These proxies can rotate every 2 to 10 hours.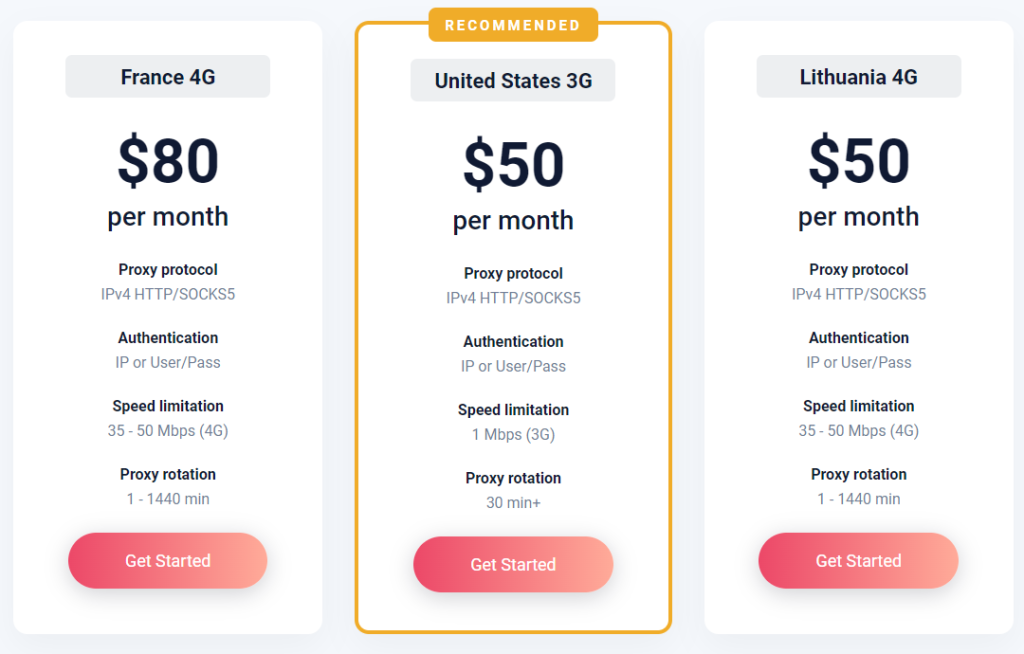 Pros and Cons of Proxy-Cheap
Now that you know a little bit about each type of proxy you can get with Proxy-Cheap, let's see their major pros and cons that will help you figure out if you want to subscribe or look for another option.
Advantages of Proxy-Cheap Proxies
Since there are more pros than cons, we'll start with them first.
Proxy-Cheap is all about cheap proxies with some of the lowest prices on the market, which is the major reason for its worldwide popularity. While most other premium providers sell their residential proxies at higher prices, Proxy-Cheap does the opposite. Its residential proxies are even cheaper than datacenter proxies from some other providers.
The pricing of Proxy-Cheap residential proxies is based on bandwidth. What's really great is that you don't have to pay for the bandwidth you won't use, and that makes this provider stand out from the rest. The price of a GB drops if you buy more bandwidth, going as low as $3 per GB for residential proxies.
The pricing of datacenter proxies is based on the number of proxies, so you can find a proxy costing only $0.30. The provider supports payment by card, wire transfer, as well as cryptocurrency.
Good location coverage of residential proxies
This provider has residential IP addresses in 127 countries on every continent of the globe. It also has datacenter proxies from worldwide locations. This makes it perfect for accessing country-level geo-restricted content.
Although it lacks city-specific residential proxies, it allows you to select the location of mobile proxies based on state or region.
Proxy-Cheap has a massive residential IP pool with around 7 million IP addresses, making IP rotation extremely efficient. It also has a large datacenter IP pool consisting of 900,000 IP addresses, which is a lot more than what most competitors offer.
Decent response time and speed
Proxy-Cheap may not have the best response time, but it's fast enough to get most jobs done. It has an average ping of 81ms which is acceptable considering its low price.
Not many proxy providers offer these proxies, so if you need them to access restricted sites or automate your social media channels, Proxy-Cheap sells them at an affordable price.
Proxy-Cheap has a minimalistic dashboard that shows the basic info about the proxies and subscription plans. Anyone can use it, including first-time users.
It allows you to set up your proxy credentials through the interface, the connection type, choose the type of proxies and their location, and other properties. It also provides implementation examples to make the process even easier for the clients.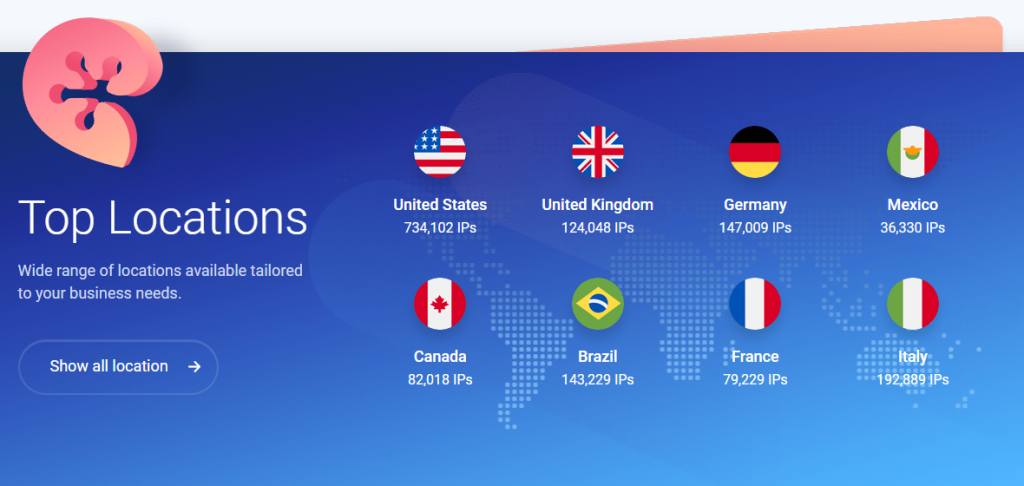 Disadvantages of Proxy-Cheap Proxies
So far, so good. But, this is not the end of our Proxy-Cheap review. Read on to find out the cons of this provider that can make you think twice before purchasing its proxies.
Shared residential proxies
Proxy-Cheap provides shared residential proxies, which means you'll share them with other users. While this makes them less stable and reliable than private proxies, you can say it's reasonable considering the low price you pay for them. Its datacenter proxies, however, are private.
Proxy-Cheap won't get your money back if its proxies are not compatible with a third-party site or service. That's why it recommends informing about the use cases of proxies before making a purchase.
Although you can't see an option for a free trial on their site, you can get it by requesting one before subscribing to any plan. This will help you test things out and ensure these proxies work for your needs.
The static residential proxies cover only the territory of the United States, so this can be a problem for anyone looking for static residential IP addresses from other regions. Also, the provider lacks city-specific proxies, so it doesn't enable city or state targeting, at least for now.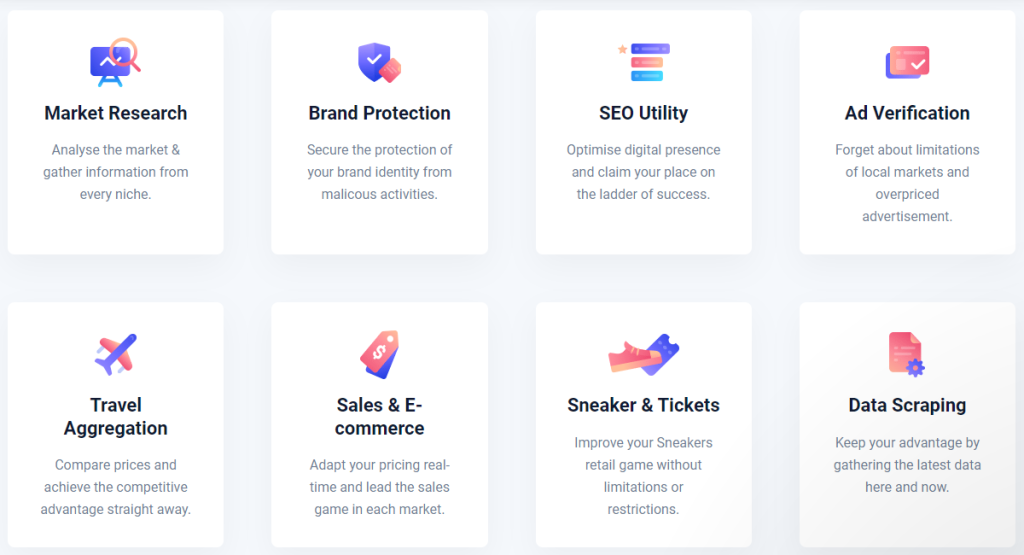 Proxy-Cheap Pros and Cons
To sum up, here are the key pros and cons of Proxy-Cheap:
Positive
Great Prices
Decent speeds
Large IP pool
Negatives
No refunds
Shared residential proxies
Limited geo-targeting
Final Verdict
Proxy-Cheap seems like a good option if you're looking for affordable residential, datacenter, or mobile proxies. Its proxies have a decent speed, good location coverage, and are easy to set up and use.
On the other hand, the provider doesn't offer city or state targeting, any refund policy, and private residential proxies. So, take all these things into consideration to make a good purchase decision.
Proxy-Cheap Alternatives
The following providers are good alternatives to Proxy-Cheap:
Mars Proxies – unlike Proxy-Cheap's residential proxies, Mars Proxies offers private residential proxies that support both IP authentication and username and password authentication methods.
Shifter – this provider may be a bit more expensive, but it offers a 3-day money-back guarantee and provides city-level proxy targeting.
Smartproxy – the residential proxies from this provider are private and cover more locations than the proxies from Proxy-Cheap.
FAQ
Can you replace Proxy-Cheap proxies?
Proxy-Cheap will replace your proxies only in extreme cases of failure or due to technical issues. They don't offer a replacement if your proxies have been abused, flagged, or utilized.
What type of customer support does Proxy-Cheap offer?
Proxy-Cheap offers live chat, email, and social media support. Some users complain about the slow response from its email support, but we had a positive experience when contacting the agent online. They answered our questions right away.
Do Proxy-Cheap residential proxies support both sticky and randomized sessions?
Yes. Proxy-Cheap offers both random and sticky sessions with residential IP addresses.