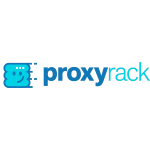 ProxyRack is an Australian proxy provider founded in 2010. It provides residential and datacenter proxies with both unmetered and metered services based on your needs. Serving more than 800,000,000 API requests every day, it's one of the most popular proxy providers on the internet.
ProxyRack users love the fact that they can use as many IP addresses as they want and enjoy unlimited bandwidth. Although this makes ProxyRack stand out from the competition, it shouldn't be the only reason that will make you want to buy its proxies.
So in this review, we'll give you a few more reasons to like or dislike this proxy provider by explaining the positive and negative aspects of using its services. But first, let's start with a quick overview of ProxyRack.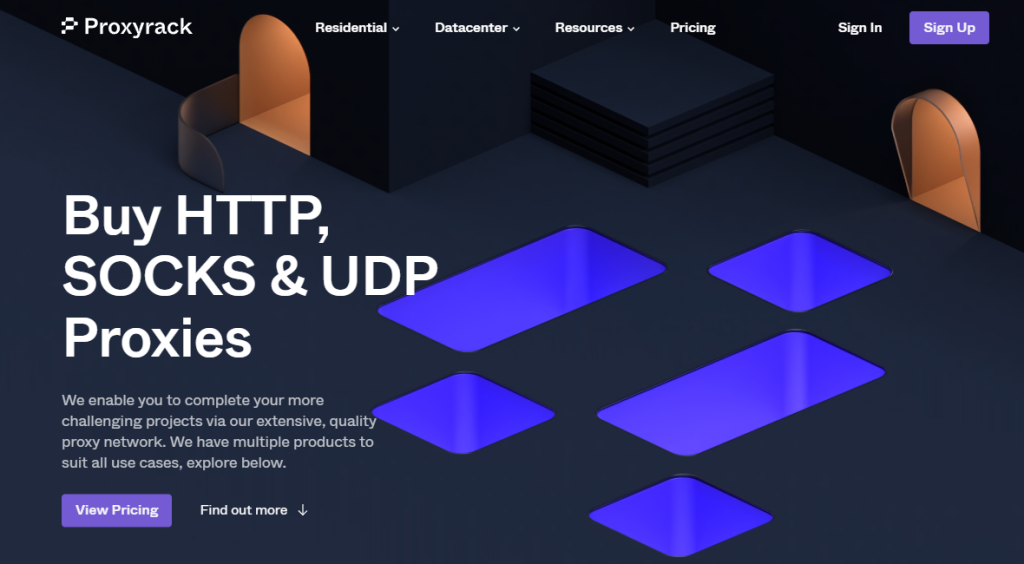 ProxyRack Overview
ProxyRack is a premium proxy provider that offers multiple types of residential and datacenter proxies to individuals and businesses around the world. It also provides VPN services, but we'll be focusing only on the proxies in this review.
It has a large IP pool consisting of over five million residential IP addresses and a great location coverage, with more than 140 countries worldwide. When it comes to datacenter proxies, it has over 20,000 unique IPs with unmetered monthly data transfer.
ProxyRack has cost-effective and affordable pricing, which is one of its biggest strengths. It supports HTTP, SOCKS, and UDP protocols and two verification methods – IP authentication and username and password authentication.
Now that we've covered the basics, let's dive into ProxyRack's services and features in more detail.

What Type of Proxies ProxyRack Offers
ProxyRack offers the following types of proxies:
Residential proxies – great for more challenging, complex, or secure projects that require optimal reliability, security, and privacy, such as price aggregation, internet marketing, web scraping, e-commerce, etc.
Datacenter proxies – great for tasks that require speed and reliability, such as accessing geo-restricted streaming services, playing online games, copping sneakers with bots, etc.
There's a lot more to know about ProxyRack's residential and datacenter proxies so you can decide if they are a good fit for your needs. We'll cover each of them before diving into their pros and cons.
ProxyRack Residential Proxies
Like any other residential proxies, the ones from ProxyRack are obtained from real devices and real ISPs, which minimizes the chances of getting blocked. They have a fast setup and allow you to choose the location, country, or city where you need to be, covering more than 140 countries in the world.
ProxyRack's residential proxies are private and secure. They support both sticky and randomized sessions, as well as HTTP, SOCKS4, SOCKS4A, SOCKS5, and UDP protocols.
The provider offers three residential products. The first one is private unmetered residential proxies which are ideal if you need uncapped data, the ability to complete work on top-secure sites, and faster completion.
The second one is premium residential proxies for tasks that require the cleanest proxies and the highest chance of success. With these proxies, you have access to five million IP addresses.
And the third is unmetered residential proxies that are perfect for big projects that require plenty of IP addresses/threads. These give you access to two million IP addresses.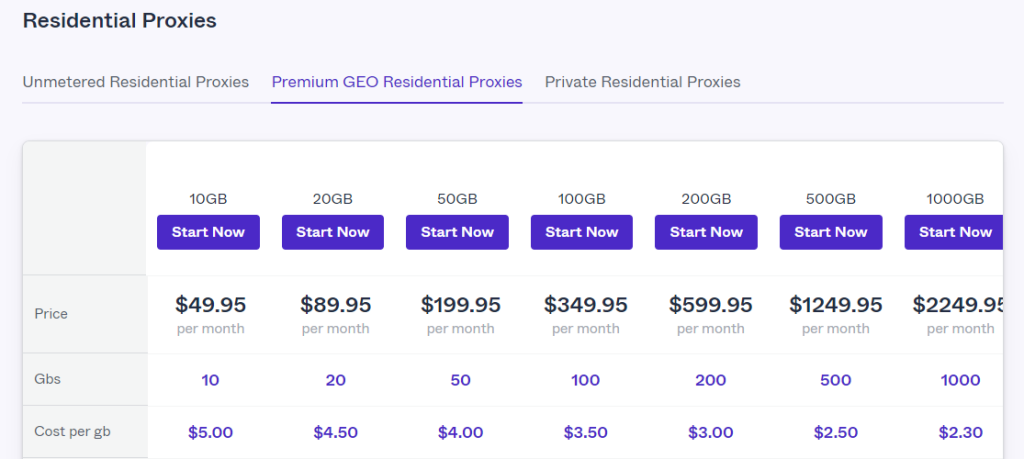 ProxyRack Datacenter Proxies
ProxyRack offers datacenter proxies from secure servers in 10 countries, unlike most competitors, which have datacenter proxies located in only a handful of locations. Its IP pool consists of over 20,000 unique proxies which come with uncapped data.
These proxies are faster than residential proxies and support SOCKS, HTTPS, and UDP protocols. ProxyRack offers three different datacenter services to suit anyone's needs.
The first one is USA rotating proxies you can use for less secure sites. They are based in the United States and come with uncapped data, so they're ideal for larger projects.
The second one is global rotating proxies based in different regions across the world. They are great for less secure data and come with uncapped bandwidth, making them a good choice for large-scale projects.
The last option is static USA datacenter proxies which provide you with static IP addresses, reliability, and speed. So, if you don't need rotating but static proxies, this is the service to choose. However, they are shared proxies, which means you share them with three to five other users, so that's a flop.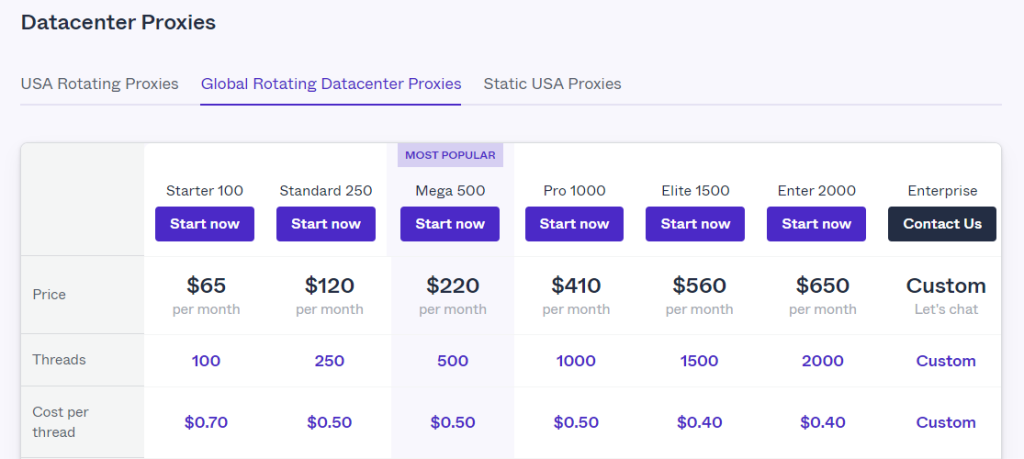 Pros and Cons of ProxyRack Proxies
Now that you know the most important things about ProxyRack's residential and datacenter proxies, let's get into their pros and cons.
Advantages of ProxyRack Proxies
Let's start with the positive aspects of ProxyRack:
Affordable and versatile packages
One of ProxyRack's biggest advantages is its affordable pricing, and another one is the versatile packages it offers. The provider has ensured it has packages for everyone, from individuals and small businesses to big international companies.
The packages are based on the number of threads, ports, and bandwidth. The residential thread-based packages are ProxyRack's most popular offering because they grant you access to more than two million IPs and unlimited bandwidth usage no matter which plan you choose. The smallest package allows you to create up to 100 threads and costs $199.
The smallest port-based package costs $65.96 and has five ports and uncapped data. In terms of the bandwidth-based packages, the smallest one costs $49.95 for 10 GB.
The packages of datacenter proxies are based on the number of threads only. These are even cheaper than residential proxies, with the smallest thread-based package for USA rotating proxies costing $65 for 100 threads. When it comes to the global rotating datacenter proxies, you get the same number of threads for the same cost. Static USA proxies are the cheapest, costing only $50 for 100 threads.
The size of the proxy pool is crucial if you plan to carry out any form of botting for which you will need a steady supply of IP addresses. ProxyRack's IP pool consists of five million IP addresses – more than enough for most tasks and users.
The best part is that you can see the active IP addresses in their pool on ProxyRack's homepage. Most providers usually hide this information. That's because the number of active IP addresses is always smaller than the advertised number.
ProxyRack allows you to use residential IP addresses from 140 different countries worldwide. Its datacenter proxies come from 10 countries, so overall it has a good location coverage compared to other providers.
Good session control system
ProxyRack supports both sticky ports and rotating ports, unlike most providers. IP addresses assigned to rotating ports are changed after each request which is ideal for tasks such as web scraping when you don't want to maintain a session.
For tasks that require staying logged in or maintaining a session, you should make use of session ports. This provider lets you customize the IP rotation period from 3 minutes to 60 minutes.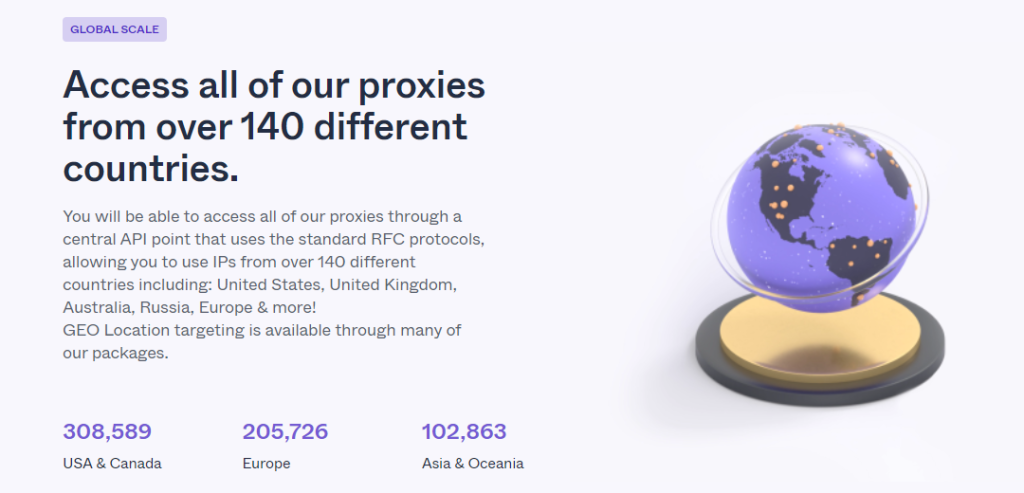 Disadvantages of ProxyRack Proxies
Like any other provider, ProxyRack has a few downsides that you should be aware of:
Collecting and using your personal data
According to ProxyRack's privacy policy, you can only use their services if you provide your personal and contact information. Your online activity is also tracked, and the provider even states that it can share your information with security agencies and their partners if needed. This means ProxyRack is not a good option if you're concerned about your privacy.
No free trial and limited money-back guarantee
Although ProxyRack says it offers a three-day free trial, it's not actually free as you need to pay $13.95 to use it. They do have a money-back guarantee but only for the smallest packages and for the new users, which lasts only 24 hours.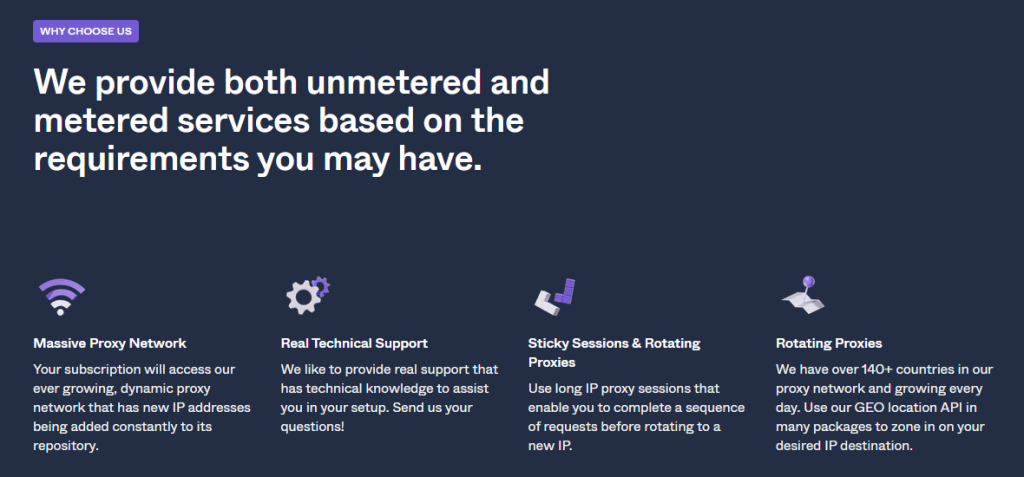 ProxyRack Pros and Cons
To sum up, here are the key pros and cons of ProxyRack:
Pros
Affordable plans
Large IP pool
Many locations available
Cons
Mandatory identification
Tracked activity
Free trial isn't free
Final Verdict
Overall, we think ProxyRack is a good option if you're looking for affordable and functional residential and datacenter proxies. It has a large IP pool, good location coverage, and decent speed. The only reasons that can make you avoid it are the lack of a free trial, a limited refund policy, and the fact that they are tracking your activities.
ProxyRack Alternatives
Here are a few alternatives to ProxyRack that you should consider:
IPRoyal – this provider offers ethically-sourced proxies, a free trial, and a larger location coverage than ProxyRack. It also doesn't use any of your data.
Bright Data – this provider has a massive proxy pool of over 70 million IP addresses and a pay-as-you-go option besides a monthly and yearly subscription.
NetNut – this provider offers DiviNetworks powered proxies, which are generally more reliable than the P2P-network-dependent ProxyRack proxies.
FAQ
Does ProxyRack have good customer support?
Most users are satisfied with the customer support of ProxyRack. They describe it as fast, of high quality, and professional. The only downside is the lack of live chat support on their site.
Does ProxyRack offer static residential proxies?
Although ProxyRack has ISP proxies or static residential proxies listed as one of its products, it plans to launch it in mid-2022.
Is ProxyRack easy to use?
Yes, ProxyRack has a very user-friendly user dashboard. This makes it easy to navigate and use, even for people who haven't dealt with proxies before.