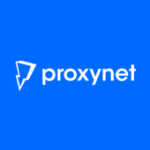 Proxies have come a long way in the last few decades. Due to their immense advantages, they have become a right-hand tool for many internet users. From unblocking restricted content to improving internet privacy, there is no limit to what you can do with these tools.
While their advantages are numerous, the proxy realm is riddled with many scandals, from scam companies to sensitive user data leaks. These issues can make access to a competent proxy service a complicated affair.
With this in mind, we have taken it upon ourselves to review some of the proxy providers in the market today in a bid to help you select the ideal company for your internet privacy needs. Below is a detailed review of Proxynet.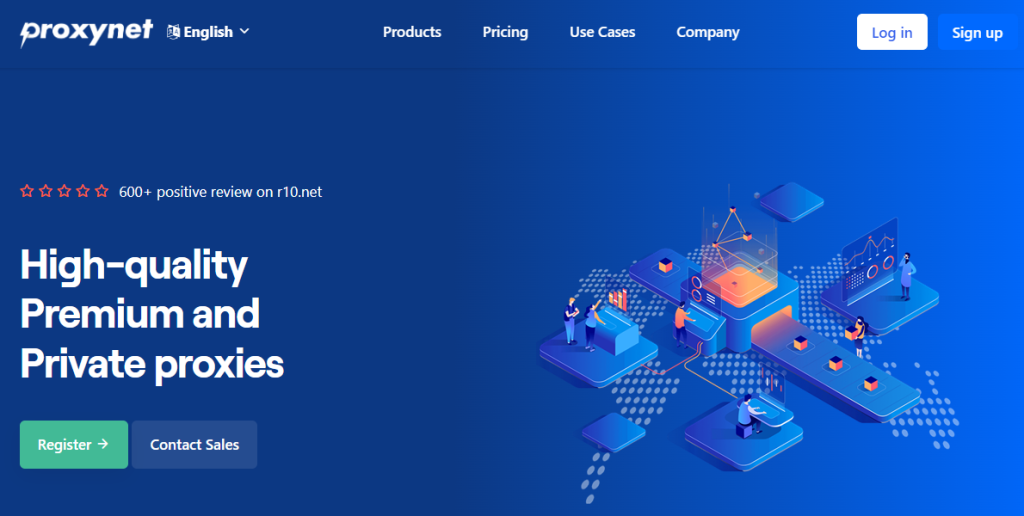 Proxynet Introduction
Proxynet is one of the lesser-known proxy service providers in the current market. In fact, there is little to no information about this provider on the web. This does not imply anything shady about the company, though. It only makes us conclude that Proxynet is yet to increase engagement and make a name for itself in the industry.
Proxynet specializes in providing IPV4 and IPV6 datacenter proxies and mobile servers. We could tell from the website that the company has residential proxies in the works, only that they are yet to be availed.

Proxynet Features
With the scarcity of information about this service on the web, we had to scour every niche of the website to find an insight into its features and see how it fares compared to other premium proxy service providers.
The website claims to offer 8 million IPs, which is on the medium side of things as there are other companies with far more to offer. But it all boils down to just how functional these servers are.
On the negative side of things, Proxynet does not provide much info about the locations it supports, which is a red flag. Also, the company does not mention how it sources its proxy servers nor how it governs its network.
Types of Proxies
As mentioned earlier, Proxynet offers two distinct types of proxies – datacenter and 4G mobile proxy servers. Under the datacenter proxies, you get IPV4 and IPV6 proxies, which is good as far as diversity is concerned.
On the flip side, you get user/password and IP whitelisting when it comes to authentication. Both of these authentication methods have pros and cons, which means you are free to choose whichever works best for you.
Also, these servers support both HTTPS and SOCKS5 protocols, which is another big plus for users. The mentioned protocols, especially SOCKS5, are highly regarded for their speed, efficiency, security, and compatibility.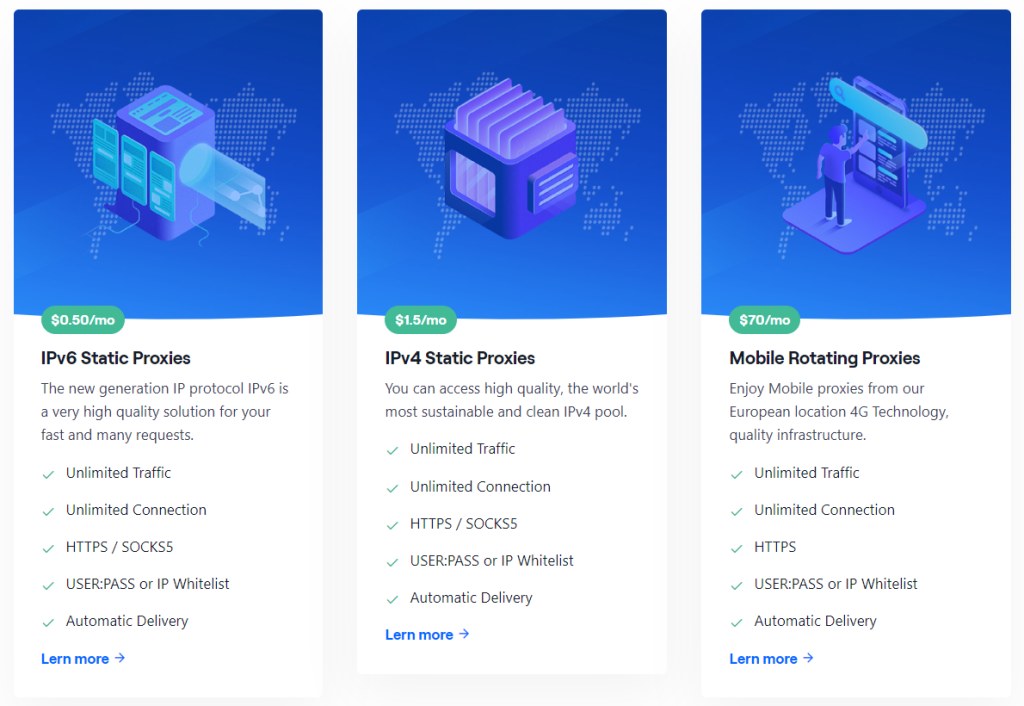 Proxynet Proxy Speed and Performance
At first glance, the proxies from Proxynet seem like good performers. They are equipped with all the features native to a premium proxy service provider. From unlimited traffic to SOCKS5 support, these servers seem to have all the goodies you would look for in your ideal provider.
That said, we do not expect the speeds Proxynet has to offer to be that bad, either. They should be along the same lines as your internet service provider. This can be evidenced by how far the company has gone into equipping the servers with high-tech features.
Additional Tools
Upon checking the website, there was no sign of any additional tools offered for user convenience, be it a proxy checker or an API. Hence, customers looking for such conveniences will have to look for alternatives.
Purchase Simplicity
We were particularly impressed by how intuitive and simplistic the Proxynet website is. You will likely have no trouble navigating the website and purchasing your first order, as there is a right balance between text and illustrations.
To make an order, you first must sign up for the service. To do this, you must provide your name, phone number, and email address and close it off with a password. From there, you will verify your email, after which you will get access to the dashboard and make your first purchase.

Proxynet Pricing
One thing you will note with this provider is that pricing is not diverse. While other companies have up to five different subscription plans with extra customization, this one has only three plans available.
The three available plans are IPV4, IPV6, and mobile proxies. Despite the rigid pricing structure, the pricing itself is by all means affordable. Accordingly, the IPV4 proxies start at $0.4 per month, while the IPV6 starts at $1 per month. The mobile proxies are, of course, more expensive, starting at $70 per month.
Unfortunately, Proxynet does not seem to offer any money-back guarantee or free trial for its services, implying that if you want to test the service, you will likely have to pay for a subscription plan.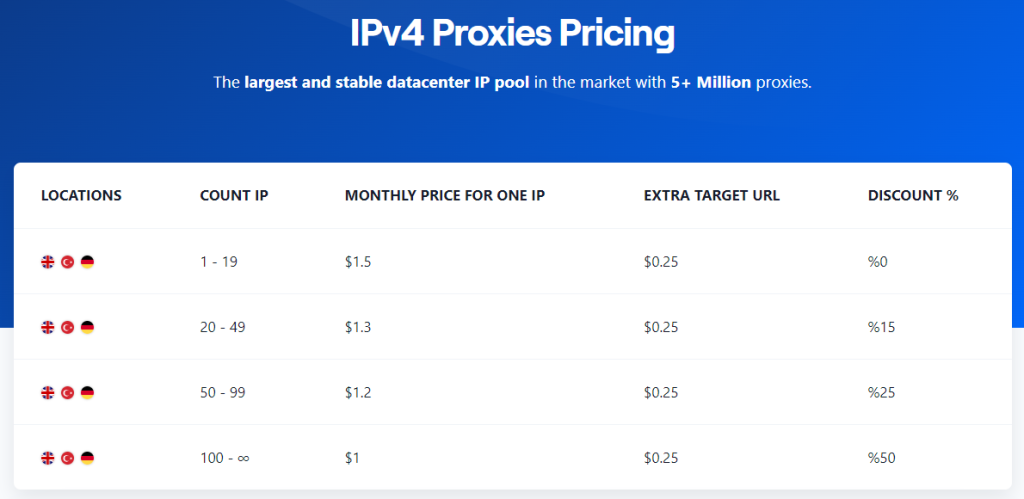 Proxynet Discounts
From our analysis, Proxynet does not seem to be big on discounts. It does not advertise discounts on its main website in the same way as its competitors. Instead, you have to scour the website if you are to find the discounts, which are minimal.
The only discounts we came across were under IPV6 servers, where discounts are offered according to the number of proxies you purchase. Other than that, there is no mention of promo codes or special offers from the company.
Is Proxynet Legit or a Scam
Proxynet is a legitimate proxy server provider, as evidenced by its attention to detail when equipping its proxies with next-gen features. Despite having minimal information online, the company seems to have won customers' trust as it has a Trustpilot rating of 4.0 stars, indicating that most users are generally satisfied working with the company. However, we'd love to see a higher number of reviews.

Customer Support
The customer support system at Proxynet is impeccable. We were particularly impressed with the different options customers can use to reach the customer support team. Accordingly, you can use the email option, live chat, or even the WhatsApp live chat feature.
However, one downside to all this is that you must sign up to reach the customer support team. Hence, if you click on any of these options, you will first be asked to sign in or up to the service. Once you've successfully logged in, you can access the different customer support options and reach out to the agents as needed.

Can You Earn Money With Proxynet?
Proxynet does not seem to have an affiliate or referral program through which customers can earn money with the platform. This is a significant downside as it creates a symbiotic relationship of some sorts between customers and the company.
Proxynet Pros and Cons
Below are some of the pros and cons you should expect while working with Proxynet:
Positive
Affordable proxies
Good customer support
Well organized website
Good proxy features
Negatives
No affiliate program
Minimal discounts
No money-back guarantee
Final Verdict
With all that said, is Proxynet worth your time and money? We will first recap its features to answer this question and see whether it is worth using it as your source of proxies. First, this provider only offers datacenter and mobile proxies, so you should not expect anything to do with residential proxies here.
While the proxy types are quite limited, this provider has equipped its servers with amazing features that characterize a premium proxy service provider. However, there are no free trials, money-back guarantees, or affiliate programs.
Hence, it all boils down to your needs, but as per our analysis, Proxynet is yet to meet the threshold of a true premium proxy service provider. It still has to introduce residential proxies and boost its portfolio.
Regardless, this is still a good company that has proven to have a knack for giving other bigwig providers a run for their money. With a few minor tweaks, Proxynet could be well on the way to becoming the next big thing in the proxy world.
Ratings
Average
Score by our metrics
PROS
Affordable proxies
Good customer support
Well organized website
CONS
No affiliate program
Minimal discounts
No money-back guarantee
Add your review
|
Read reviews and comments
Alternatives
Below are some good alternatives you can go with in place of Proxynet.
IPRoyal is a respected proxy service provider with a proven track record of meeting customer needs. It has a pool of over 3 million IPs from different locations worldwide, all available for you to utilize.
Formerly known as Luminati, Bright Data is a premium company with a wide array of proxy features. It has more than 72 million IPs from different regions around the world that you can use.
Smartproxy is a premium provider known for its affordability. Its pool spans more than 40 million IPS worldwide.
FAQ
Proxynet is a legitimate proxy company. It has a Trustpilot rating of 4.0 stars, which is enough evidence to show it meets its customers' needs.
Proxynet is one of the most affordable services in today's market. Its packages start from $0.4 per month, which is quite rare in the proxy realm.
What types of proxies does Proxynet offer?
Proxynet offers two types of proxies. They are datacenter and mobile proxies. Both options offer great features like SOCKS5 support.