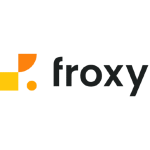 Technology has played a significant role in shaping the modern lifestyle. Back in the day, sectors such as education, communication, and entertainment were utterly different. Specifically, things like online classes, telecommunication, and movie streaming were unheard of.
Back then, the internet had not yet reached its full potential. Broadband was limited to a few high-profile areas such as the military institutions and ivy league institutions. But, today, things have taken a turn for the better.
The internet is available in most parts of the globe, and internet-enabled devices are affordable for most people. While this is a good thing, the globalization of the web has created a set of complications such as copyright regulations, government policies, and geo-blocks.
Luckily, users can implement several strategies to circumvent these blocks, and one of the most effective is using proxy servers. These are tools designed to hide your IP address and provide an alternative one that conceals your actual location and keeps your internet activity private.
Ideally, a proxy provider reroutes your internet traffic through its servers. By doing so, it makes a series of changes depending on the proxy you are implementing. One of these changes is masking your actual IP address.
While proxies are helpful tools, the proxy market has long been shrouded in mystery and scams, with most companies closing down after being flagged for suspicious activity. Therefore, getting a reliable provider with the customer's interest at heart can sometimes be a headache.
In this review, we will make your work easier by analyzing one of the popular proxy providers, Froxy. Better still, we will explore this provider's features from an expert point of view and help you determine whether you should work with the company.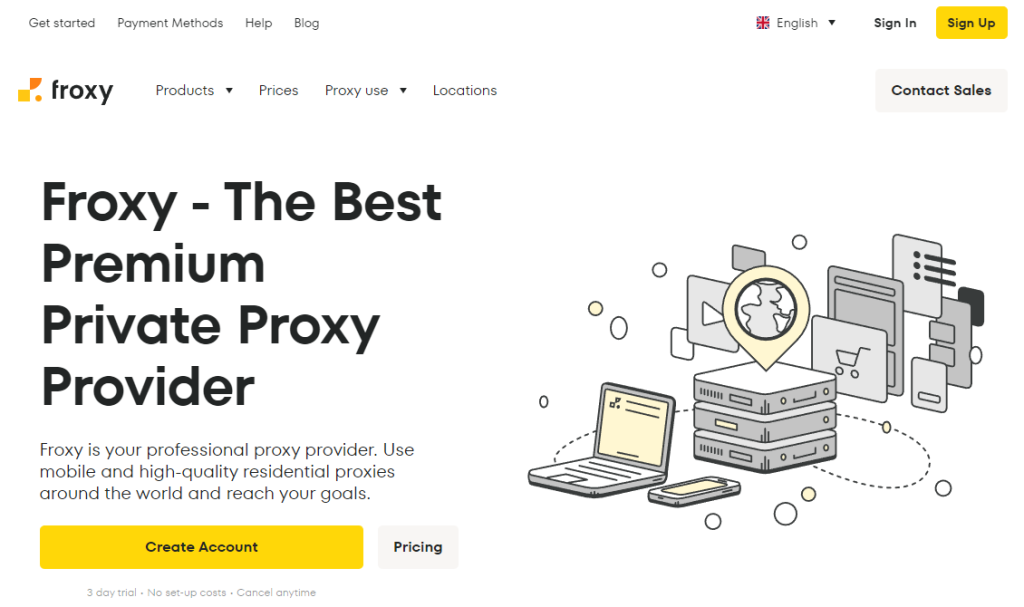 Froxy Introduction
It is no secret that the residential proxy niche is proliferated with many companies because the barrier of entry is low. As a regular user, you might have difficulty keeping tabs with the new providers, and one of these is Froxy.
Froxy is a relatively new company offering residential and mobile proxies. Being a young provider, there's still a lot to do to streamline the service in terms of marketing and performance. But, you can take solace in knowing it is at par with some of the more established proxy server providers.
With a medium-sized IP pool and good location support, this provider is suitable for most use cases. It also has a good website with a relatively modern design, which makes it easy to navigate. Let us look at some of the Froxy's key features.

Froxy Features
Upon our analysis, it became apparent that this provider has some pretty impressive features that put it in the same rank as other premium proxy service companies. We were also quite impressed with how forthcoming this company is. By this, we mean that it readily gives information on the supported locations and IP pool, which some companies avoid providing.
The IP pool is nothing surprising, but it is still enough for most tasks. Froxy has 8.5 million IPs in its pool. In reality, this is not much as some companies have way more, but others offer way less in terms of IP diversity. Hence, we can surmise that the IP pool is above average.
Froxy has good location coverage, which makes it the perfect provider if you are looking to access only available in specific regions. While the company does not provide a definite number of countries supported, it has a list of these regions and the number of providers under each, which we found to be pretty amazing.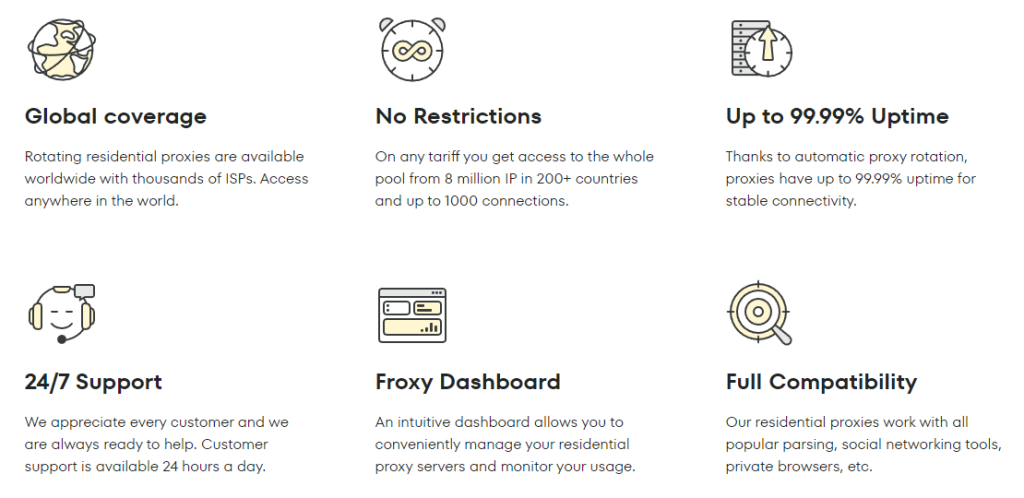 Types of Proxies
You should not expect diversity in the types of proxies supported here. There are no dedicated Instagram and ticketing proxies as you would expect from a premium provider. Instead, Froxy only offers residential and mobile proxies.
While the catalog is pretty limited, you will be impressed to know that Froxy has loaded its proxy solutions with some of the most intuitive and sought-after features. To begin with, these servers have support for SOCKS5 included, which is not something you see with every provider.
This is a step up, given that SOCKS5 is known to offer fantastic functionality advantages. Specifically, these proxies are less prone to errors as SOCKS5 does not change packet headers and supports more communication protocols. You also get username/password authentication and IP whitelisting with this provider.
This is a huge plus for users, providing more flexibility during use. To be clear, both these authentication methods have their advantages and disadvantages, hence the need for diversity. It all depends on the user's needs.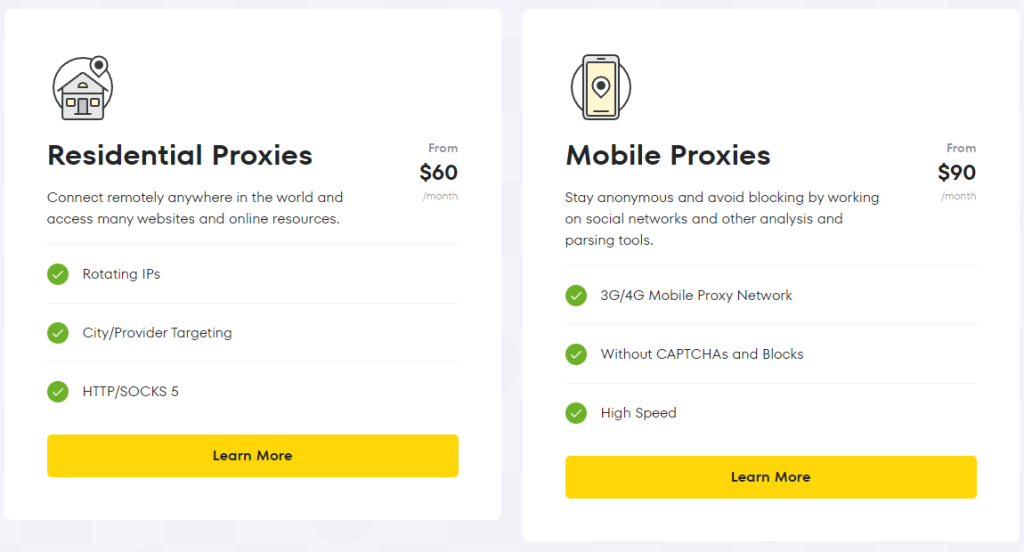 Froxy Proxy Speed and Performance
Speed is such an essential part of a proxy's performance that our review would not be complete without this section. You should note that a proxy does not necessarily improve your internet connection. In fact, most proxies tend to introduce a bottleneck that limits the proxy speed. This is entirely normal as these tools reroute your internet traffic.
Also worth noting is that several factors can affect your internet speed while implementing proxies. They include your ISP, location, and distance from the server. With all these factors in mind, the speeds from Froxy were not at all that great.
Froxy tends to introduce a noticeable bottleneck, which makes its performance quite mediocre. The pings were also relatively high, which indicates that the proxies might have a low success rate. Accordingly, the proxies averaged about 11 Mbps and pings as high as 190ms, which is well below average.
Additional Tools
Unfortunately, this provider does not seem to offer any tools besides the proxies. We scoured the website, hoping to find a proxy checker, API, or scraping tool. None of this seems to be available, which is a huge letdown. While companies do not need to offer these tools, it goes a long way in boosting the user experience.
Purchase Simplicity
The Froxy website is easy to use. We were impressed with the design as it has a modern feel and a structure that makes you know you are dealing with a proxy company. The interface is fluid, and navigating is easy and seamless.
Purchasing a proxy from this provider is not at all that hard either. Froxy lets you view the prices before deciding which proxies to buy. Once you choose which package you are going for, you must press the 'Start now' button from where you will be asked to sign in or sign up.
That said, the sign-up process is easier than most providers. All you have to do is provide your email address and password. From there, you get access to the dashboard, which lets you access the different packages and payment options. Also worth noting is the fact that this provider supports quite a few payment methods.
Froxy Pricing
As mentioned earlier, Froxy offers two types of proxies – residential and mobile. Each has different pricing. However, we must say that the pricing from this provider is on the average side of things as you can get cheaper and more expensive options.
Under the residential proxies, there are six different packages, each priced differently depending on the features. The cheapest, named Residential Lite, starts at $60 per month and offers 5 GB of traffic, 200 ports and a minimum of three whitelisted IPs. The most expensive plan costs $2,000 per month and offers 1 TB of traffic, 1,000 ports, and a minimum of three whitelisted IPs.
The mobile proxies are slightly more expensive, with six different packages. The cheapest, named Mobile Lite, is priced at $90 with 3GB of traffic, 200 ports, and a minimum of 3 whitelisted IPs. The most expensive plan is priced at $2,000 and offers 100 GB, 1,000 ports, and a minimum of three whitelisted IPs.
With Froxy, you get a three-day $1.99 trial period. While this is a good feature, it is nothing surprising as there are many companies with free trial periods that run for way longer. Finally, there is no mention of a money-back guarantee on the website leading us to believe that the company does not offer refunds.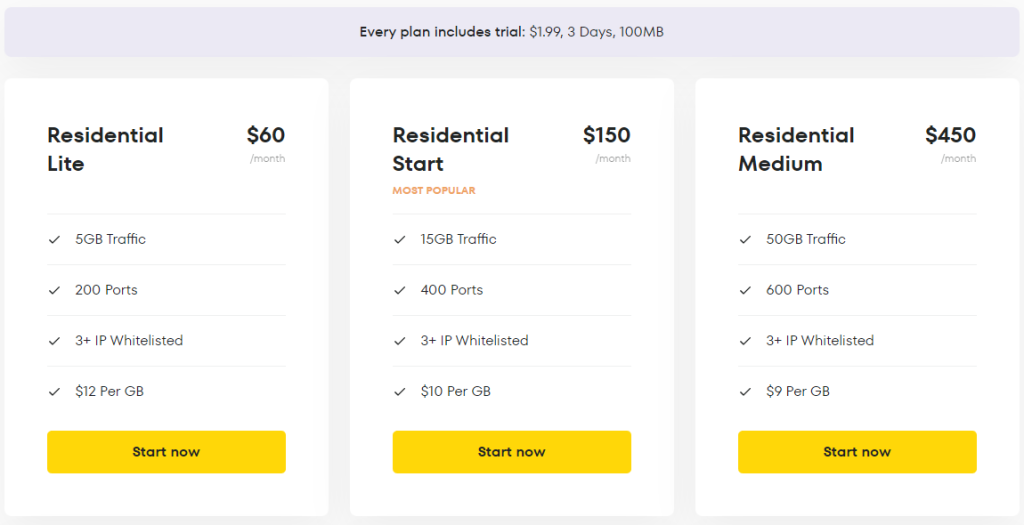 Froxy Discounts
Froxy offers several discounts for customers. The first one we came across was a 10% promo code for first-time buyers, which is a clever way to attract and retain customers. This was, however, not the biggest discount on the website. That title goes to bulk order discounts.
Accordingly, under Froxy, the more proxies you buy, the less you'll pay for your traffic. For instance, under the residential proxies, the most affordable plan gives you IPs at $12 per GB, while the most expensive is at $1.95 per GB. These discounts are available for all the packages, even under the mobile proxies.
Is Froxy Legit or a Scam
From our analysis, Froxy is a legitimate company that has done quite well given its relatively young age. It has a Trustpilot rating of 4.7 stars, indicating that most users are generally satisfied with the company. Froxy also has a wide range of payment methods you can choose from, cryptocurrency included.
Customer Support
The customer support system at Froxy is nothing short of amazing. The website has a live chat feature that we found pretty responsive. You start by communicating with a chatbot, and if your issue is not resolved, you are connected to a support agent. We found the agents quite responsive and fast in answering our queries. You can also contact the team via a ticketing system available on the website.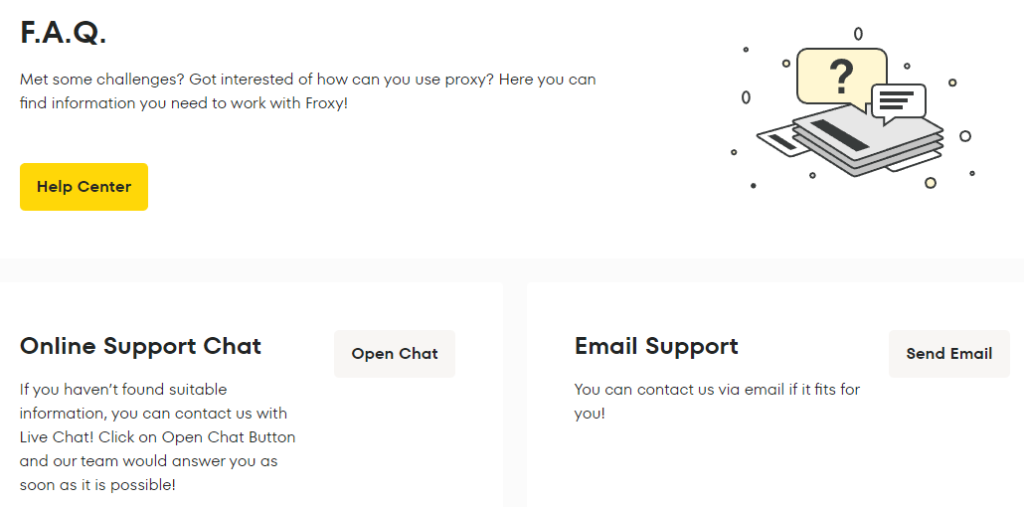 Can You Earn Money With Froxy?
You can earn money with Froxy through their referral system. While this is a good feature, we noted one significant flaw: it is not comprehensive. The referral dashboard is quite plain and only contains the referral link. What's more, you only get a 7% commission from your referrals which is much lower than what most companies offer.

Froxy Pros and Cons
Just like any other company, Froxy has its upsides and downsides. Below are some of the reasons why you might choose to work with this provider or look for alternatives:
Positive
Good customer support
Decent location support 
Medium IP pool 
Dual authentication
SOCKS5 support
Negatives
Slow speeds
Prices are higher than average
Final Verdict
With all that said, one question still has not been answered: Do we recommend Froxy? Absolutely! This is a provider with the potential to become a market leader in the proxy realm. Given its young age, it is impressive that the company has managed to build such a good reputation.
Notwithstanding, several areas might still need fine-tuning. An example is the IP whitelisting feature. There have been reports that this feature tends to misbehave. The speeds could also use some work, given the bottleneck might inconvenience some users. Once such issues are fixed, this will become a top-tier proxy service provider.
Ratings
Froxy Alternatives
Given this company still has some areas where it needs to streamline its service, you might choose to look for alternatives. The companies below are known to offer similar and even better features than Froxy:
MarsProxies is the perfect alternative for users interested in sneaker copping. The company offers services streamlined toward this niche, including state-of-the-art private sneaker proxies.
Formerly known as Luminati, this is one of the oldest proxy service companies. It has one of the most impressive IP pools on the market, with over 72 million IPs worldwide.
SOAX is an excellent alternative to Froxy due to its impressive features. While it is not cheap, you get useful features such as ISP-specific geo-targeting.
FAQ
What kind of proxies does Froxy offer?
Froxy offers two sets of proxies to users – mobile and residential. Residential proxies come from ISPs, while mobile proxies come from mobile carrier networks. Both proxies have different use cases and come at different prices.
What kind of sessions should I expect from Froxy?
Froxy offers rotating proxy sessions and lacks sticky sessions. This means that the IP is constantly changing during use.
Yes, Froxy is a legitimate company. It has an impressive reputation showing that most users enjoy working with the provider.