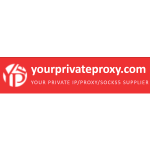 YourPrivateProxy is a US proxy provider supplying private dedicated proxies for the past twelve years. It used to offer datacenter proxies only, but currently, it offers both datacenter and residential proxies. This premium proxy provider is quite popular on the market, which is why we've decided to review it.
The affordable plans and variety of features may be the first thing users notice, but there's a lot more to it that you should know before reaching for your wallet. We will go over the key YourPrivateProxy pros and cons, but first, we'll give you a quick overview of the provider.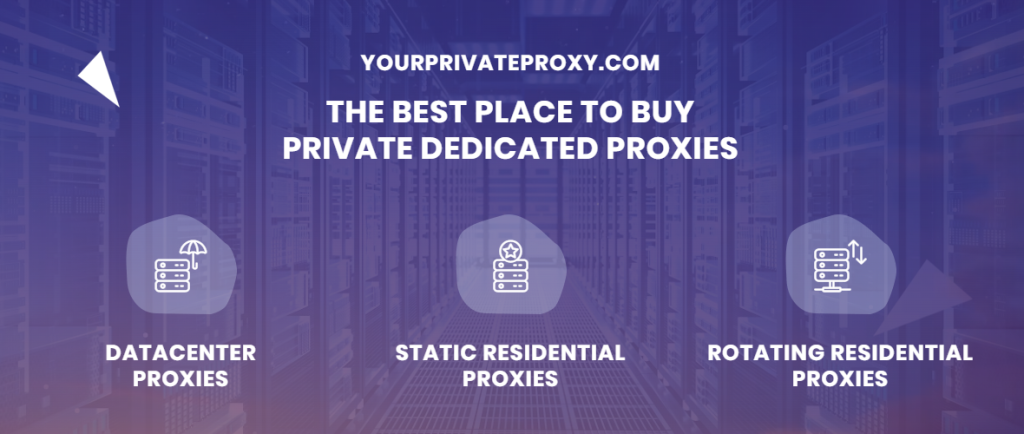 YourPrivateProxy Overview
Founded in 2009, YourPrivateProxy is one of the oldest proxy providers out there. It started as a datacenter proxy supplier, but now it also offers residential proxies. Its proxies provide a high degree of anonymity, making them a good option for general tasks like anonymous browsing and more intense ones like using sneaker bots.
YourPrivateProxy offers proxies that are compatible with popular search engines like Google, Yahoo, and Bing, online games like Runescape, Diablo 2, and Silkroad, and e-commerce sites like BestBuy, Amazon, and eBay. Like other providers, they offer options aimed at social networks like Facebook, Instagram, and Twitter, streaming sites like Spotify, YouTube, and Twitch, and most sneaker sites.
This proxy provider offers datacenter proxies from 28 locations, which is considerably less than what top players in the market have to offer. Still, it's decent location coverage for the price you pay. The provider allows up to 20 threads per proxy, and each proxy is ad-free.
This was just a quick overview of YourPrivateProxy, so let's look into the types of proxies it provides and their pricing plans, speed, location coverage, and other details a potential client would care about.

Quicklist: Pros and Cons
If you just want the info without the details, check out this list:
Positive
Affordable plans
Good speeds
Money-back guarantee
Negatives
Limited payment options
Strict refund policy
Restrictive location availability
What Type of Proxies YourPrivateProxy Offers
YourPrivateProxy provides dedicated private proxies that come in the form of:
Datacenter proxies – ideal for tasks that require fast speed such as gaming, copping sneakers with bots, classified ads, etc.
Static residential proxies – ideal for sites that block datacenter proxies and activities that require a higher degree of anonymity.
Rotating residential proxies – ideal for tasks that require multiple IP addresses and the highest degree of anonymity and security.
To better understand each type of proxy, we've selected the major pros and cons you should know so you can decide if this is the right proxy provider for your needs and budget.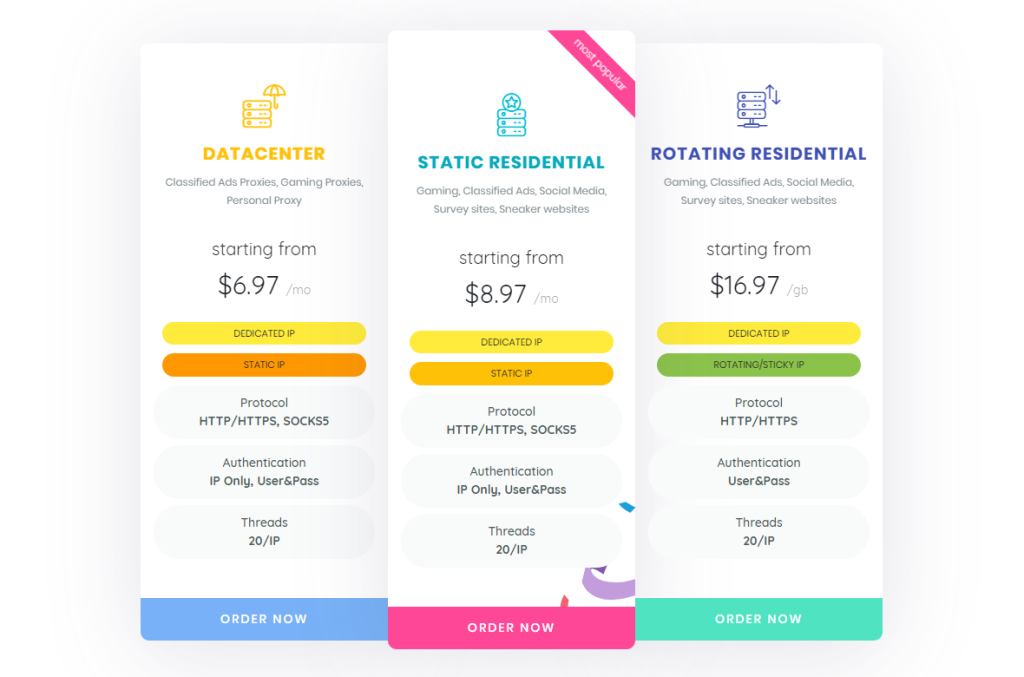 YourPrivateProxy – Datacenter Proxies
All datacenter proxies from YourPrivateProxy are dedicated private proxies, which means you won't be sharing them with anyone else. This makes them very stable and secure. These proxies are great for online social activities, ticketing sites, gaming, web scraping, classified ads, and general browsing.
YourPrivateProxy datacenter proxies support HTTP(S) and SOCKS5 proxies. They support both IP authentication and user and password authentication, which is definitely an advantage. If you use the IP authentication method, you can authorize up to five IP addresses because the provider allows you to access them from up to five devices.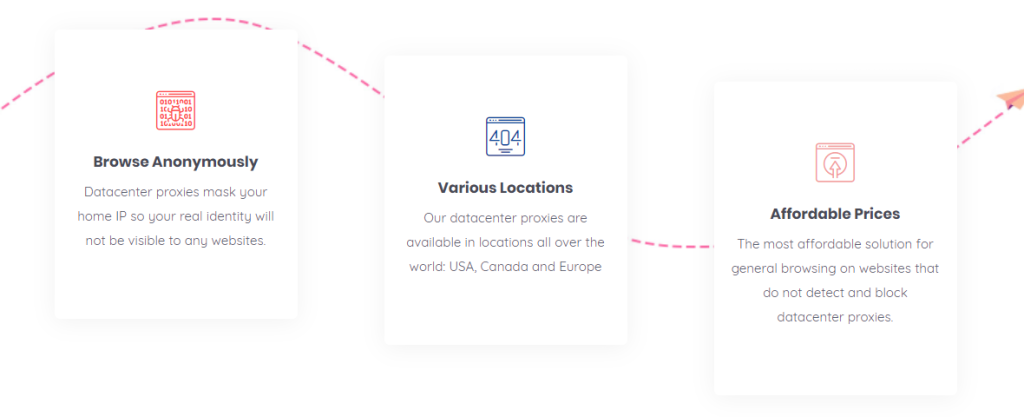 Advantages of YourPrivateProxy Datacenter Proxies
Here are a few benefits of datacenter proxies from YourPrivateProxy that will make you want to buy them:
The truth is, YourPrivateProxy datacenter proxies are definitely pricier than the average or even expensive if you're subscribing to the smaller plans. The starting one, which comes with one proxy, costs $6.97, while the one with three proxies will set you back $14.97.
However, its proxies become quite affordable and even cheap if you buy them in bulk. For example, the biggest plan (200 datacenter proxies) costs $399.97, and the one with 150 proxies costs $299.97. This means you'd pay less than $2 for a proxy.
This proxy provider offers 28 locations across the USA, Europe, and Canada, most of which are in the USA. Although this is not optimal coverage, it's still decent compared to other smaller proxy providers.
What's great about YourPrivateProxy is that it allows you to choose the locations of your proxies when ordering them. This means you can choose all IP addresses to be from one location or each IP from a different location.
When using proxies, your internet connection speed is expected to slow down because of the pings. But, with datacenter proxies from YourPrivateProxy, your internet connection speed will remain unchanged. The average ping is 18ms, which is impressive for a small proxy provider.
Free trial and money-back guarantee
YourPrivateProxy users love the fact that they can test these proxies before buying them. Although it's a 24-hour test period, it's still more than enough time to see if they are compatible and how well they work with a specific site, service, app, or video game.
Also, its money-back guarantee can help you get your money back within three days of subscribing to the service. Both features can definitely give you peace of mind.
Multiple authentication methods
This proxy provider supports both IP authentication and username/password authentication, so you can use whatever authentication method you prefer.
Disadvantages of YourPrivateProxy Datacenter Proxies
Although there are some disadvantages of these proxies, the list of advantages is considerably longer. Nevertheless, we have to mention them so you can get a clear picture of the proxy provider.
Not enough payment options
You can buy proxies from YourPrivateProxy only with PayPal or Stripe. So if your country has PayPal restrictions or it's not supported by Stripe, you won't be able to buy and use their proxies.
Although YourPrivateProxy offers a money-back guarantee, it won't refund your subscription for compatibility issues. It will return your money only if you experience technical issues. If you think about it, they do offer a 24-hour free trial that allows you to verify the compatibility. But still, we consider it a flop.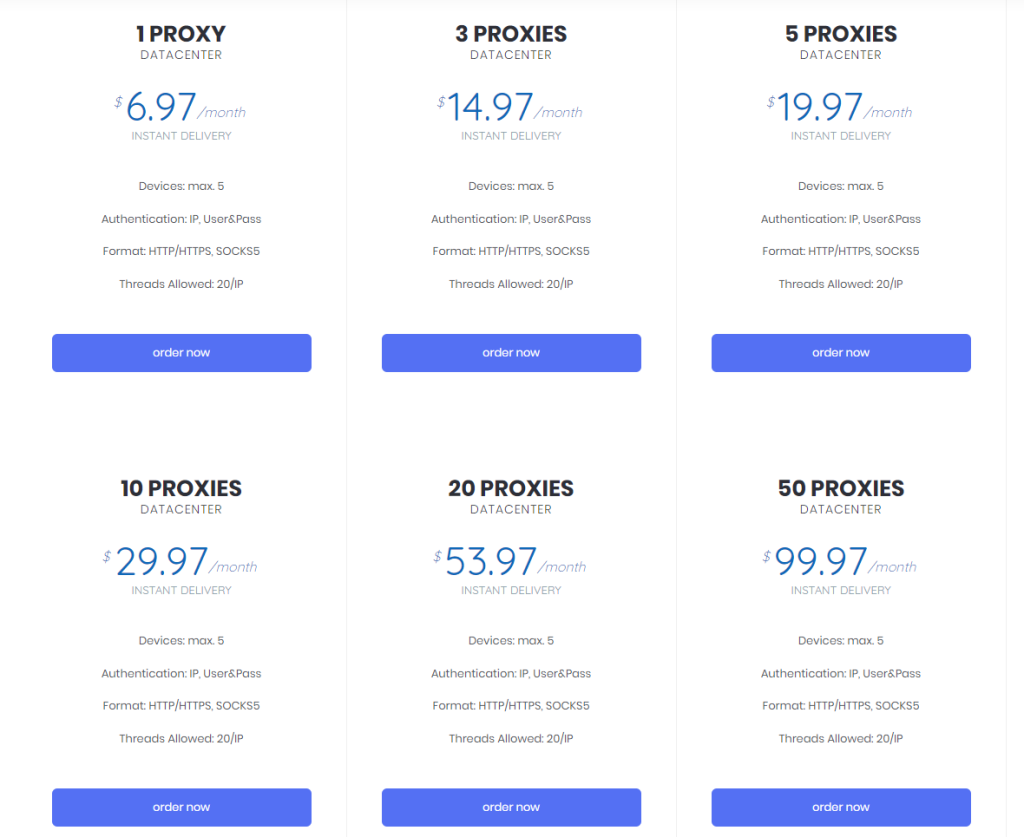 YourPrivateProxy – Residential Proxies
YourPrivateProxy offers both static and rotating residential proxies. All of them are private dedicated proxies, meaning there's only one owner at a given time. They support HTTP(S) and SOCKS5 proxies, as well as IP authentication and username and password authentication.
The rotating proxies from this provider support sticky sessions for up to 24 hours. However, there's no guarantee regarding the sticky period. They will try to keep the IP reserved for you as long as possible, but if the device gets turned off, then the IP changes.
YourPrivateProxy residential proxies are ideal for unblocking restricted content on all sorty of websites, and for any activities that may get your IP address banned. For example, you can use them for social media management, web scraping, gaming, copping sneakers, SEO research, etc.

Advantages of YourPrivateProxy Residential Proxies
The residential and datacenter proxies from this provider share many benefits. For example, they offer the same authentication methods, free trial, and refund policy. So we'll discuss only the advantages specific to its residential proxies.
Just like datacenter proxies, the subscription plans for residential proxies are relatively pricey compared to some other providers but still affordable. The plans for static residential proxies range from $8.97 to $11.97, depending on the source.
When it comes to the rotating residential proxies, there's a zero monthly minimum. This means you can pay as you go and stop whenever you want. The lack of long-term contracts is always a plus.
Static residential proxies from YourPrivateProxy come with unmetered bandwidth, unlike rotating residential proxies. This can help you save a fortune if you require massive amounts of traffic.
YourPrivateProxy users praise the fast speed of the provider's residential proxies. These proxies won't affect your connection speed significantly.
Disadvantages of YourPrivateProxy Residential Proxies
Like all proxy servers, residential ones from YourPrivateProxy also have certain cons, including the limited refund policy and the lack of payment options.
It's also important to note that this provider only offers static residential proxies from the US. It has proxies in Chicago (Cognet), Virginia (Cognet and AT&T), and New Jersey (Sprint). This is a major downside of YourPrivateProxy as many people need proxies from outside the USA.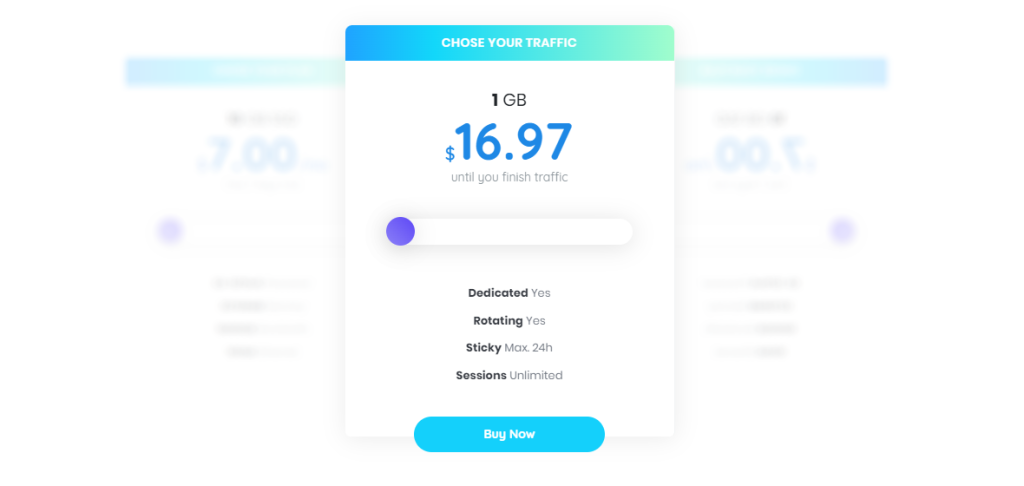 Final Verdict
Overall, YourPrivateProxy seems like a good choice if you need fast, reliable, and affordable datacenter or residential proxies. However, you won't be able to use them if your country doesn't support Paypal or Stripe, as these are the only two available payment options. And if you need static residential proxies in locations outside the USA, you better look for another provider.
YourPrivateProxy Alternatives
Here are a few alternatives worth considering:
IPRoyal – unlike YourPrivateProxy, IPRoyal has a much better location coverage and 100% authentic, ethically sourced datacenter and residential proxies.
InstantProxies – this proxy provider has a better refund policy and cheaper subscription plans than YourPrivateProxy.
HighProxies – unlike YourPrivateProxy, this premium proxy provider offers shared proxies besides private dedicated ones. It also has specialized packages that are more affordable.
Great
Score by our metrics
PROS
Affordable plans
Good speeds
Money-back guarantee
CONS
Limited payment options
Strict refund policy
Restrictive location availability
Add your review
|
Read reviews and comments
Frequently Asked Questions
How does YourPrivateProxy collect its proxy pool?
The static residential proxies from this provider are good-quality IP addresses from real internet service providers. However, they are not actual users' IP addresses. On the other hand, its rotating residential proxies come from real users, making them highly secure and private.
Does YourPrivateProxy accept direct payments without subscription?
The proxy provider accepts direct payments without a subscription, but only if you're making a large order.
Does YourPrivateProxy offer any discounts?
Yes, this proxy provider often offers discounts on new orders. You can see details about them on their social media pages.