The world is becoming increasingly digitized. Everything can be found online, whether it is banking, eCommerce, education, or even healthcare. While this is a good thing, it has its fair share of downsides.
One of the most prominent downsides of the internet is CAPTCHAs. Truth be told, today, it is hard to do anything online without solving some form of CAPTCHA. Most people go about solving these challenges gnashing their teeth primarily due to the inconvenience they can cause.
Take a scenario where you are in a hurry to log into your online banking platform and make some payments. Then you are met with a CAPTCHA, which can become annoying, and sometimes, these challenges are hard to solve.
What Is CAPTCHA?
In simple terms, a CAPTCHA is a challenge-response system used to tell humans and bots apart. CAPTCHA is an acronym for 'Completely Automated Public Turing Test to Tell Computers and Humans Apart.'
Alan Turing, a revered mathematician, developed the Turing test in the '50s, which involved giving computers a series of mathematical challenges to help distinguish human and machine behavior.
That said, CAPTCHAs are based on Turing tests. So, how exactly do they work? Simply, they ask users to do a series of tests deemed too complicated for a bot. Once the user solves the challenge, the CAPTCHA software verifies that the user is indeed human. If the user fails to pass the challenge, they are then asked to redo it.
With this in mind, you should note that there are different kinds of CAPTCHAs, the oldest of which is the classic CAPTCHAs (they are still used on some websites today). Classic CAPTCHAs involve asking users to identify letters, which are usually distorted.
Users must identify the correct letters and type them into the field to pass the test. The system will prompt the user to try again if the letters don't match. You might be asking yourself, what's the whole point? The letters are distorted, so bots will have difficulty identifying them.
reCAPTCHAs are more modern and more common on most websites today. They were developed by a team of researchers at Carnegie Mellon University and later acquired by Google in 2009.
reCAPTCHAs are more advanced than their predecessors in that they offer more challenging tests. Accordingly, they use real-world texts sourced from street addresses, books, or even old newspapers and images.
You should note that there are different classes of reCAPTCHAs ranging from image recognition to checkboxes. The other is general user behavior assessment, where the software does not have to interact with the user at all. All they do is monitor the user – when the observed behavior fits specific criteria, they are blocked.
How Can Proxies Help With the CAPTCHA Issues?
Before we get to how proxies and CAPTCHAS are related, we first need to look at the issues native to CAPTCHAs and why they are becoming an everyday nuisance. In all reality, the need for CAPTCHAs was warranted way back in the early 2000s when bots and malware plagued the internet by mimicking human behavior.
Today, these tools can be a real nuisance and get in the way of critical online tasks. Despite these tools being for the general benefit of an internet user, one common argument is that it is not the user's job to discern regular human traffic from bot traffic.
In addition to that, some CAPTCHAs can be complicated to solve, making them an unnecessary interruption to the regular browsing experience. Consequently, many solutions have been created to combat the issues created by CAPTCHAs. But proxies are by far the most efficient.
A CAPTCHA proxy is designed to help users bypass CAPTCHAs. How do they do it? The proxy creates trustworthy Google accounts, which are then used to generate CAPTCHA challenges on behalf of the user.
By using a CAPTCHA proxy, you will have successfully tricked Google into thinking each of your accounts is managed by a real user. That way, whenever any of the accounts are presented with a CAPTCHA challenge, it is sent to the proxy that solves it and sends the response back to the user.
What Should You Consider Before Choosing a CAPTCHA Proxy Service Provider
Now that you know what a CAPTCHA proxy does, what are some factors you should consider when looking for one? The first and most important is reliability. You would not want a server that crashes in the middle of tasks, would you?
Next up, you should consider the proxy speed. Lags and high latency can be annoying and prevent you from completing your tasks. That said, you should work with a fast CAPTCHA proxy that quickly solves these challenges for you.
On top of that, when looking for a CAPTCHA proxy, you should consider the price. To be specific, you need a server whose price matches the performance and is within your budget constraints.
On a side note, you should steer clear of free proxies for many reasons. One, they are known to offer mediocre performance since most providers rarely pay attention to their maintenance. Also, scammers use free proxies as fronts to run scams targeting innocent users.
When looking for a CAPTCHA proxy, above are some of the factors that you should take into account. You will likely find the right provider that meets all your expectations by taking your time and staying objective in your search.
TOP 10 Best CAPTCHA Proxies Providers of 2022 – Quick Summary
1. IPRoyal – the fastest proxy provider
2. Bright Data – the provider with the most comprehensive packages and infrastructure
3. Smartproxy – the provider with the best value for money
4. Oxylabs – provider with the mightiest proxy network
5. MarsProxies – the source of the most robust sneaker proxies
6. SOAX – the most beginner-friendly proxy service
7. Froxy – good blend of customer support, affordability, and performance
8. Infatica – best business class proxy service provider
9. Oculus Proxies – medium-level sneaker proxy provider
10. MyPrivateProxy – datacenter proxy guru
Full Providers Reviews
Now that you have a rough idea of what CAPTCHAs are, why they are a nuisance, and how proxies can help, we will look at some of the top CAPTCHA proxy providers. These are companies with a history of meeting customer needs.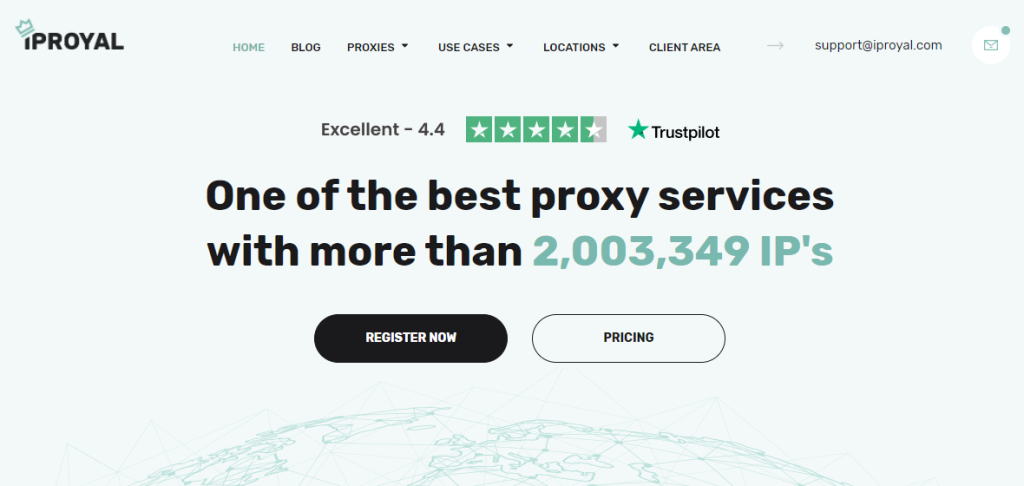 Despite being in the market for a short time, IPRoyal has managed to beat the odds and become one of the world's most successful proxy service providers. One of the biggest appeals of this provider is the pricing, which is aggressive enough to cause its competitors to worry.
IPRoyal has an impressive catalog consisting of datacenter, residential, ISP, and mobile proxies. These servers are versatile enough for most tasks, CAPTCHAs included. Furthermore, IPRoyal uses state-of-the-art technologies to facilitate its proxy connections, guaranteeing top-tier performance.
This provider has over 2 million addresses in its pool, which is impressive as it translates to less proxy abuse and better reliability. The datacenter and ISP proxies are dedicated, while the residential proxies are shared.
Also, the datacenter and ISP proxies come as a list of static IP addresses, while you can rotate the residential and mobile IPs. The location diversity is pretty good, too, as you get proxies from all major cities, with more being added from time to time.
---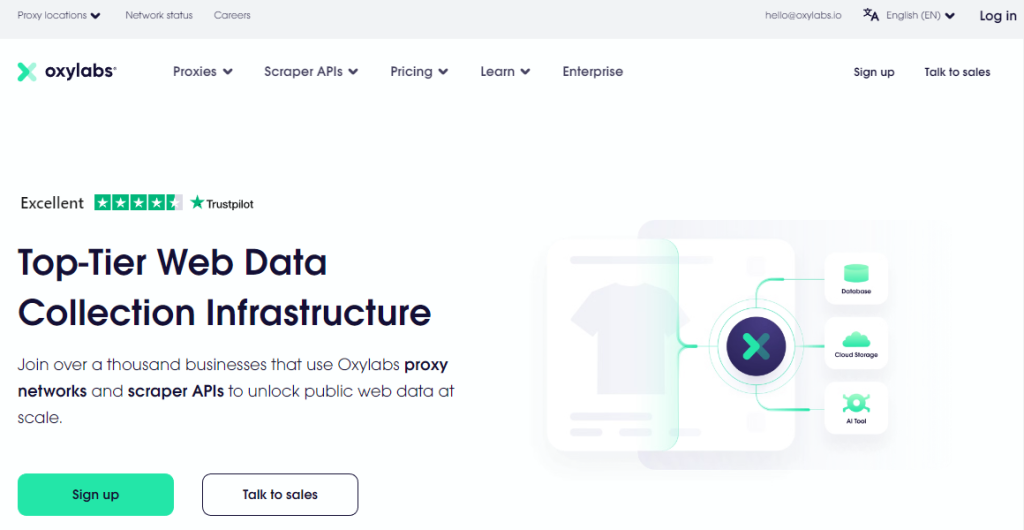 Oxylabs is a Lithuanian-based proxy service provider that has been in the business since way back in 2015. Truth be told, this is one of the biggest and most successful companies in this field, with business clients as its primary target.
The Oxylabs catalog is impressive and divided into static and rotating proxies containing residential and datacenter proxies. The performance you get from these servers is beyond amazing.
With a pool of more than 100 million IPs, Oxylabs offers unmatched reliability and is the perfect fit for all your CAPTCHA needs. With such a massive pool, IPs are less likely to be blocked and abused.
However, you should note that this company has business clients as its primary target, so the pricing may not fit small-time users. With a starting monthly price tag of $180, Oxylabs is best suited for large-scale CAPTCHA needs.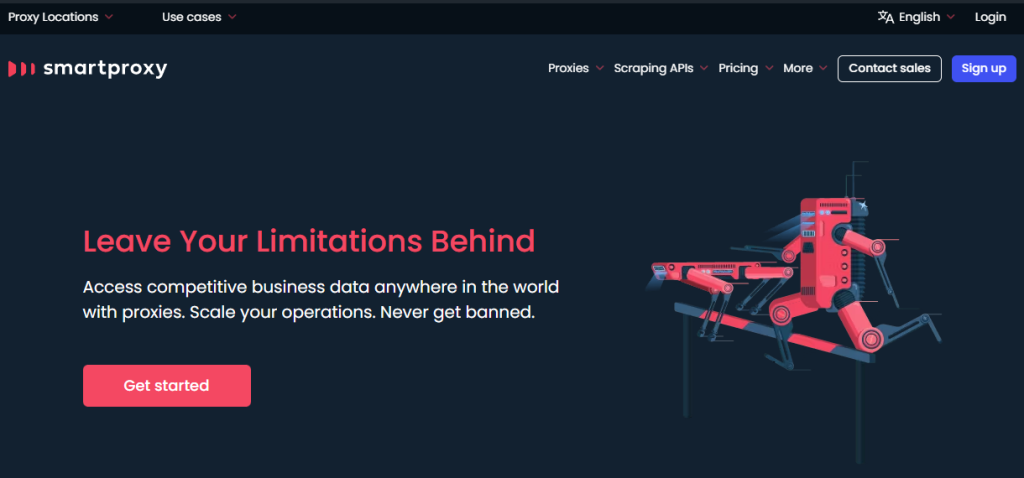 Smartproxy is one of the younger proxy service providers established in 2018. However, it has successfully climbed up the market ladder and given some veteran providers a run for their money.
Unlike Oxylabs, Smartproxy is a mid-range proxy range service provider which targets its service to the average consumer. Accordingly, its prices are below the industry standard but in the same service tier as other premium proxy providers, which many consider a sweet spot.
The Smartproxy network is quite impressive, judging by industry standards. The company has datacenter and residential proxies which can either be static or rotating, depending on your needs.
With over 40 million IPs, Smartproxy is an ideal provider for all your CAPTCHA needs. These addresses come from over 195 locations worldwide, which widens the scope of the CAPTCHA capabilities.
---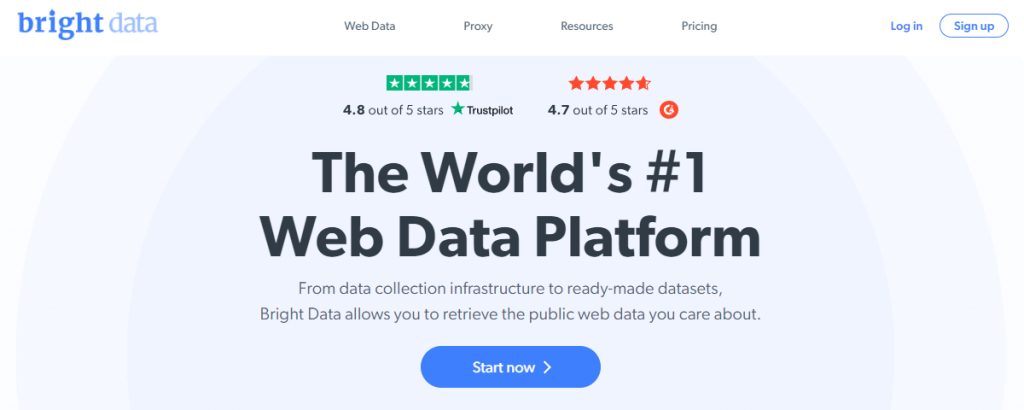 Bright Data is another veteran proxy service provider. The Israeli-based company was established in 2014 as Luminati before changing its name. It is one of the premium proxy service providers with a horde of features.
One of the greatest appeals of this provider is its versatility and diversity of features. In fact, Bright Data's proxies have some excellent features that most of its competitors lack, making it a perfect choice for your CAPTCHA needs.
Under the Bright Data catalog, you will find datacenter, residential, ISP, and mobile proxies. You also get a unique feature known as proxy waterfall, which chooses the best proxy for the intended tasks, boosting user experience.
Bright Data has over 72 million IPs in its pool, automatically translating to better reliability and efficiency. Also, the proxies are equipped with state-of-the-art technologies, including SOCKS5, guaranteeing improved performance.
---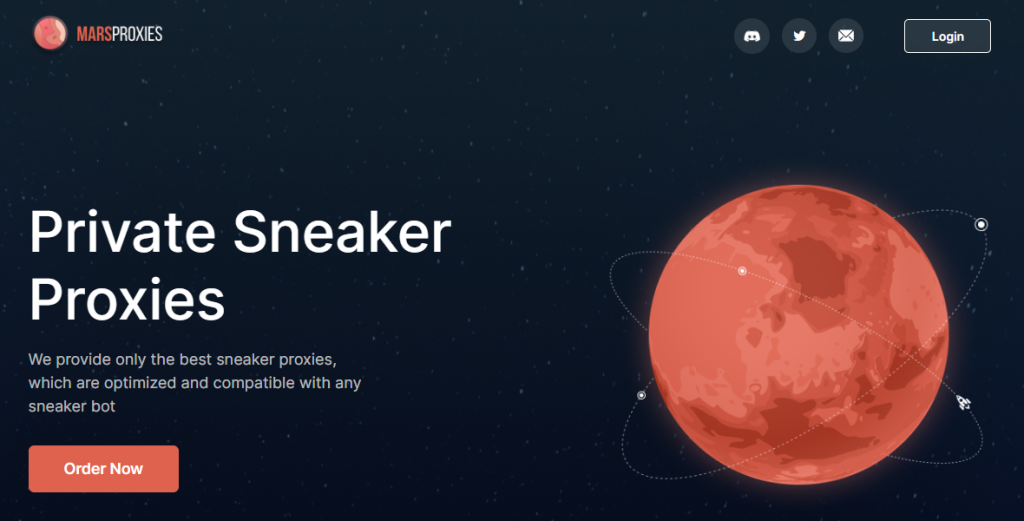 Our list would not have been complete without MarsProxies, one of the best-performing sneaker proxy providers in the market. As you may have surmised, this provider has sneakerheads as its primary target.
Therefore, if you are looking to bypass CAPTCHAs while copping for sneakers on different sites, then MarsProxies could be your best bet since it has streamlined its servers to this niche and is a proven performer.
When it comes to proxy features, MarsProxies is not left out. The company has over 550,000 unbanned IPs primarily designed for sneaker copping. On top of that, you also get 99.9% uptime while using the servers.
The proxies are also infused with state-of-the-art technology, including SOCKS5, guaranteeing improved performance. Finally, you get both username password and IP authentication which boosts user experience.
---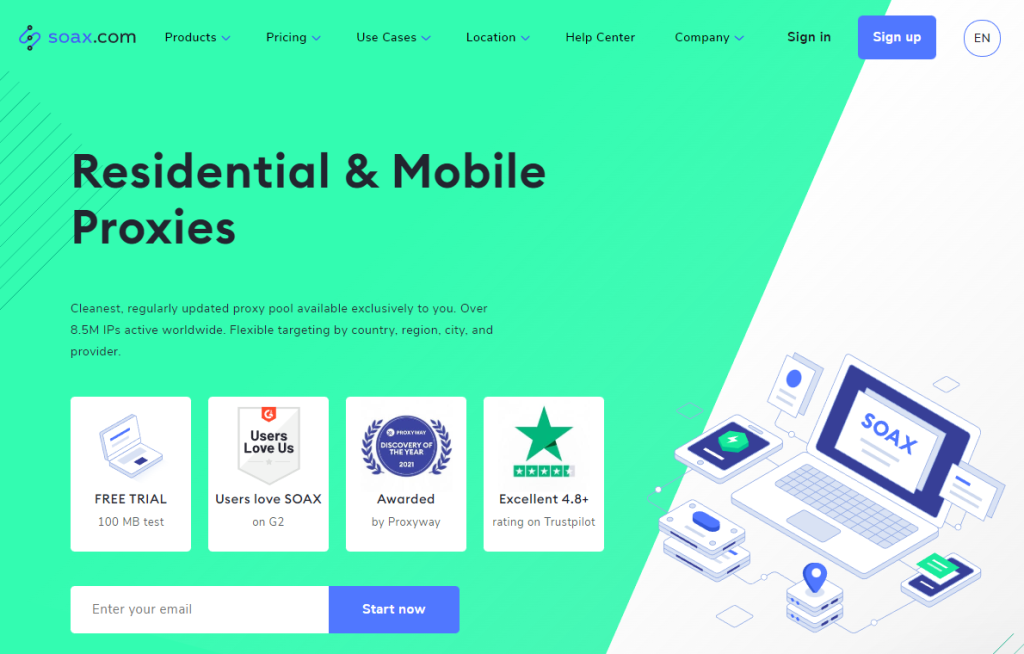 SOAX is another new proxy service provider that has proven to have what it takes to give other veteran providers a run for their money. Despite being established in 2019, it has come a long way and has racked up a stellar reputation online.
Under its catalog, SOAX proxies are residential, datacenter, and mobile proxies equipped with top-notch technologies, including SOCKS5. The company has over 8.5 million IPs in its catalog, translating to better efficiency and reliability.
These IPS are spread across 185 countries worldwide, a feature that significantly widens the scope of the proxies. You also get username/password and IP authentication, which always appeals to customers.
With all this information in mind, SOAX can easily be the ideal company for all your CAPTCHA needs since it has all the qualifying features. From top-notch technology to a wide pool to good location support, SOAX ticks all the boxes.
---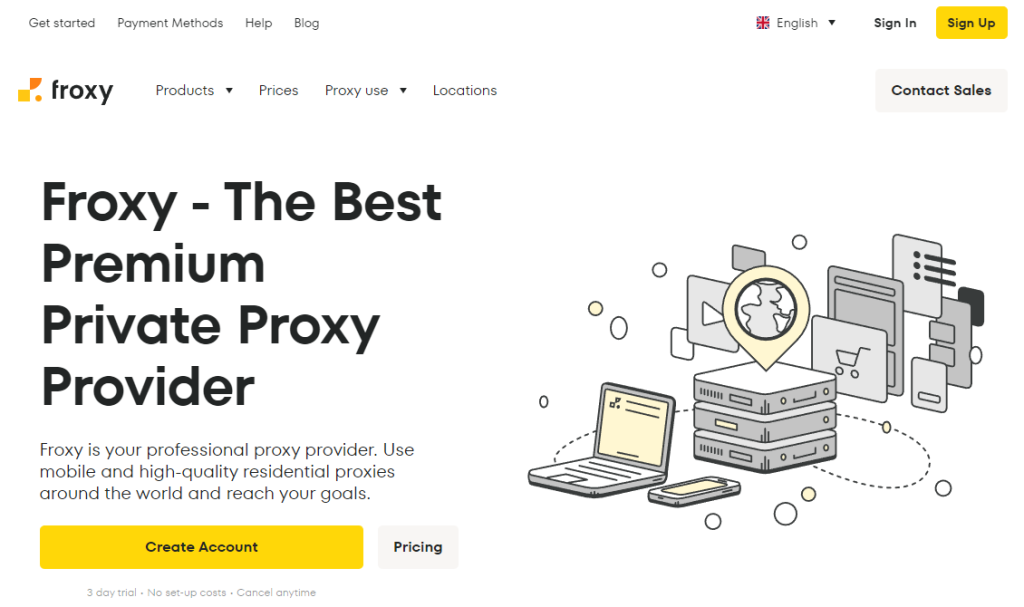 Froxy is another young proxy service provider that has proven to have the service to give competitors cause for worry. You should note that this provider takes a different approach from other companies.
While most companies offer a wide range of proxies, Froxy only focuses on two, which are residential and mobile proxies. Is this a bad thing? No. This is because this company has thrown its full might behind these proxies infusing them with sought-after technologies to guarantee maximum user experience.
On top of that, Froxy has 8.5 million IPs in its pool, which is impressive given this company's age. The proxies feature SOCKS5 support, which offers better reliability and performance, making these servers ideal for your CAPTCHA needs.
Despite being a new entrant in the field of proxies, Froxy has seemingly prepared itself to take on other veteran providers. You can use this provider to bypass annoying CAPTCHAs and avoid interruptions while surfing the web.
---

Yet again, we have another new proxy service provider on our list. Infatica was established a mere three years ago, targeting small and large businesses. One of the things you will notice with this company is that it obviously is not looking to work with small-time users.
Infatica has over 60 million residential proxies and 35 million mobile IPs in its pool. Such figures are indeed staggering, and only some providers have managed to reach this threshold. Other than that, Infatica offers support for over 100 countries worldwide.
As mentioned earlier, this provider only has residential and mobile proxes under its catalog. Despite the lack of datacenter and ISP proxies, these servers are infused with all the goodies you would want from a server, making them ideal for all your CAPTCHA needs.
Finally, Infatica also offers good performance with above-average speeds that should work fine when bypassing CAPTCHAs. In brief, if you have large corporate CAPTCHA needs, this provider can work fine for you. It may not be the best option for small-time users.
---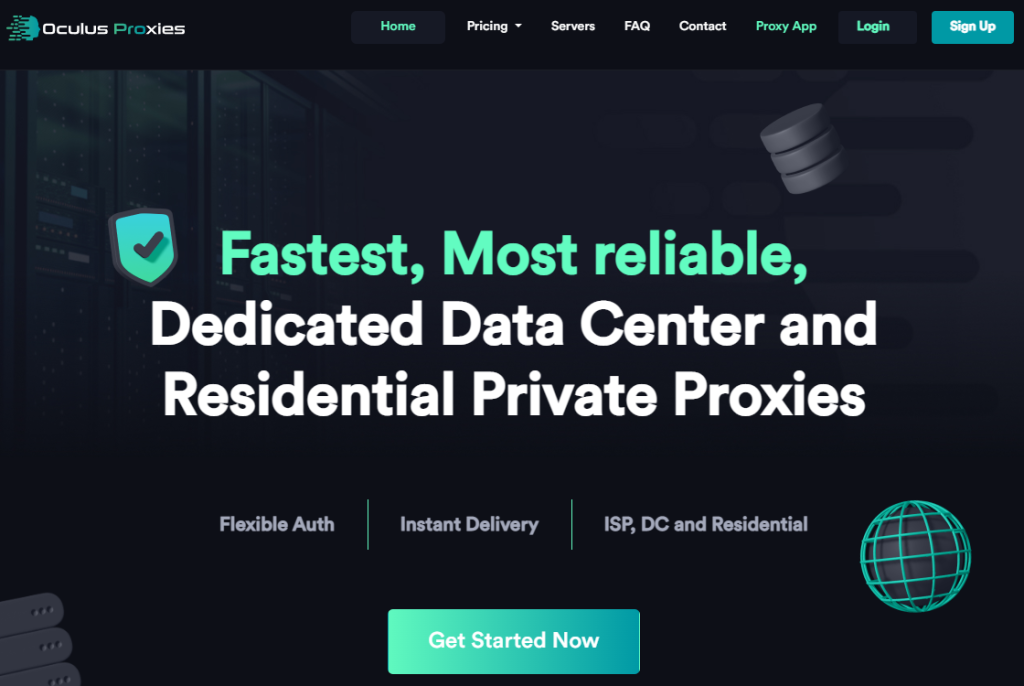 Oculus Proxies is a provider with a central focus on sneaker copping and social media automation. This means if you are looking to automate CAPTCHAs in this field, then Oculus proxies would be a good option for you.
If you do decide to work with this provider, you will have to deal with one major downside- it does not disclose how many locations it supports, although it mentions New York, Virginia, and Chicago.
When it comes to IP pool size, Oculus Proxies does pretty well with current numbers of 40 million residential servers and 15 million datacenter IPs. The servers are likely to be more reliable and less abused with such high numbers.
The proxies from Oculus Proxies may not be as well equipped as its competitors. For one thing, they lack SOCKS5 support and only have one authentication method. Still, this is a good option for bypassing CAPTCHAs.
---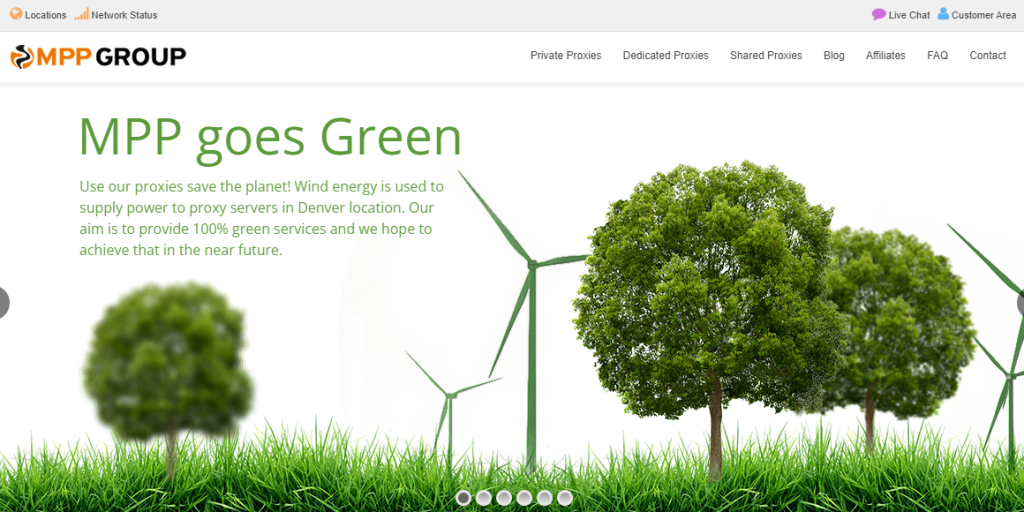 Also known as the MPP group, MyPrivateProxy is one of the veteran proxy service providers, having entered the market over a decade ago in 2011. The company has managed to maintain a loyal customer base over the years through consistent and effective service delivery.
The company has a modest proxy pool spanning a mere 100,000 IPs and 520 subnets. However, it has managed to streamline its services, meaning these servers perform optimally even under high loads.
As for location support, MyPrivateProxy has datacenters in 16 US cities and 8 Europe locations. It owns all these datacenters, translating to better network performance.
Despite being a little less equipped than its competitors, MyPrivateProxy can still be a good option for users looking to bypass CAPTCHAs on a budget since the service is quite affordable.
---
Conclusion
CAPTCHAs are annoying. They take up our valuable time and can sometimes be disruptive. So, how do you avoid CAPTCHAs? Proxies are one of the surest and most efficient ways.
A CAPTCHA proxy will help solve a CAPTCHA challenge for you and send back the response. They can save valuable time and help streamline repetitive internet tasks such as filling out many forms,
When looking for a CAPTCHA proxy, you should consider several factors. They include pricing, reliability, and speed. You should be patient when scouring the web and remain objective in finding the best provider.
That said, this review has listed some of the top-performing proxy service companies you can opt for for your CAPTCHA needs. You can sift through them, looking at their features, until you find one that suits your needs.