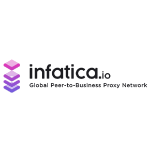 For a long time, proxies have been associated with illegal internet use. This has made it extremely difficult for ethical companies to present themselves. Companies looking to service small businesses and organizations have had to devise ingenious ways of presenting their services as legitimate and ethical.
This is because many proxy users utilize these tools for illegal and questionable activities. To combat such use cases, ethical companies have had to develop mechanisms for making their service applications legitimate.
One of the pioneers in this niche is Infatica. This post will analyze this provider and its features, pros, and cons to see what separates it from the competition. By the end of the review, you should have a clear idea of whether Infatica is the right proxy server provider for you.

Infatica Introduction
Infatica is one of the newest entrants into the proxy provider landscape. It hit the market in 2019 with a particular market segment in mind, small and large corporations. From the website, you will notice that this provider is not looking to work with small-time users.
When you open the Infactica website, you will see the phrase 'Ethical Proxies for Any Business Cases.' This is the first hint that this company is not looking to work with small-time users and sneaker coppers. The other hint is the prices. The residential proxies from this company start at $360 per month, a figure that very few average users, if any, can meet.
Now it is evident that Infatica has a focus on businesses and corporations. Does it have the features to meet this specific market segment's needs? The section below will unravel its inherent qualities and answer this question.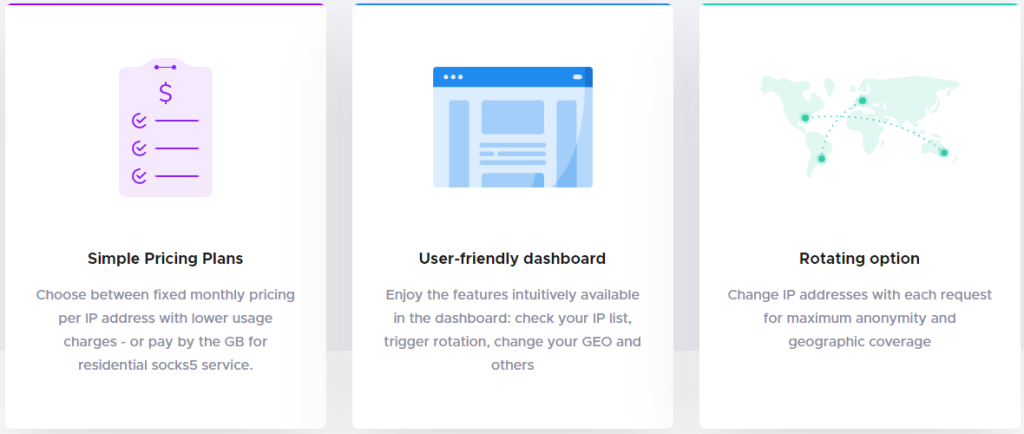 Infatica Features
Compared to other providers in the market, Infactica's features are pretty amazing. Primarily, its proxy pool is nothing short of mind-blowing, with figures you will only see from major premium proxy service providers. One thing you will absolutely love about this provider is the fact that it is very open.
Infactica does not hide how many IPs it has in its pools nor how it sources them. That said, under residential proxies, this provider has more than 60 million IP addresses in rotation, which is a staggering number.
It does not stop there. Under mobile proxies, Infatica has more than 35 million IP addresses in rotation which is way more than the entire proxy pool of 75% of the providers on the market. The location diversity is not at all a letdown, with over 100 countries supported.
Unlike many proxy service providers, it does not hide how it sources and governs its residential proxies. The provider offers an app anyone can install to share their internet and turn their device into a proxy. This is a mutual relationship as users from whom the traffic is borrowed get premium features such as no ads and other monetization benefits.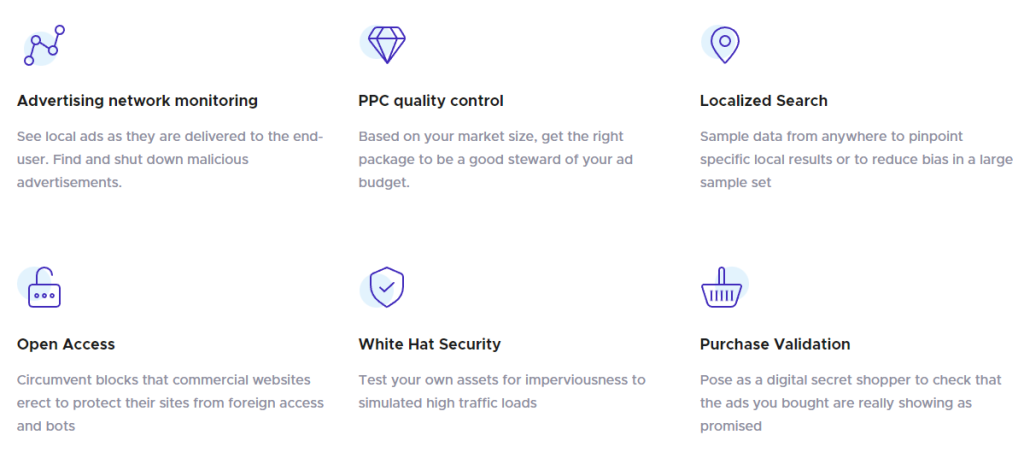 Types of Proxies
As mentioned earlier, Infatica offers users two types of proxies: residential and mobile. At the moment, there is no mention of datacenter proxies on the website. The residential proxies, per the main website, comprise more than 60 million individual IP addresses spread across 100 countries.
This is a pretty diverse variety and should work for most applications. You should note that the company also allows for city-level targeting upon request in some customized plans. The proxy configuration this provider uses is unique.
The proxies themselves use the SOCKS5 protocol, but at the moment, the provider only allows HTTP(s) protocol. The reason why this provider uses this configuration is unknown. However, it should not significantly affect service delivery.
The sessions are exclusively rotating. This is expected since these are residential proxies. The default rotation time, however, is somewhat unusual as each proxy rotates after one hour, which is unusually long. You should also note that you cannot customize your default rotation time, but you can manually rotate the IPs you have.
Keep in mind, however, that you should not manually rotate more than once in 10 minutes. As for authentication, even though Infatica advertises both username/password authentication and IP authentication. The latter seems to be the only available authentication method.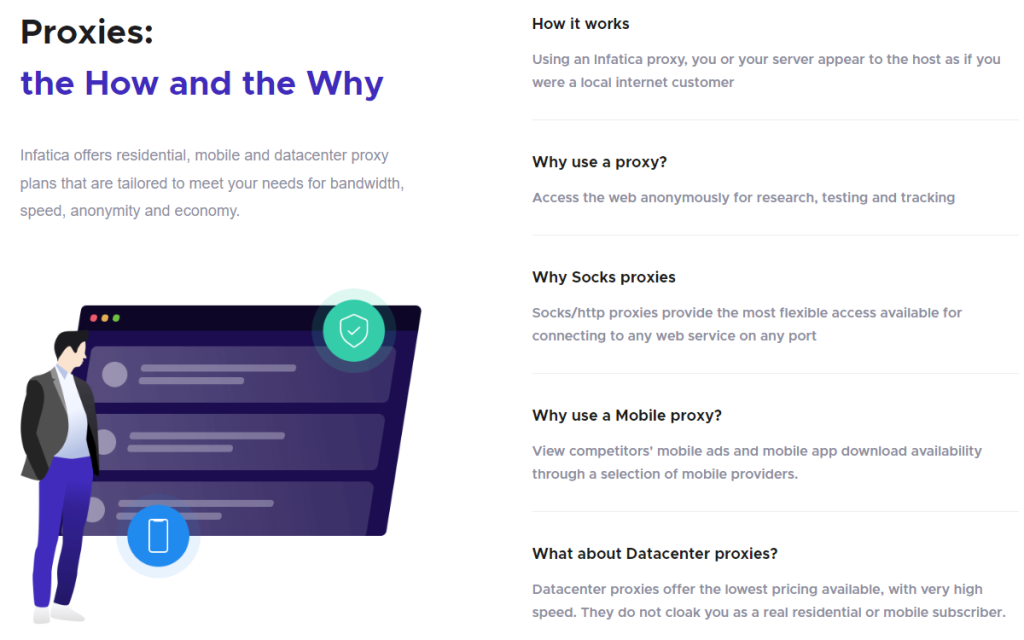 Infatica Proxy Speed and Performance
Speed, success rates, and response times are some of the factors that differentiate a good proxy service from a mediocre one. Quite honestly, we expected stellar stats from Infatica given this is a premium proxy service provider. Nevertheless, the results were quite good and should work for most tasks.
The speeds from this provider are also quite impressive even though they are not the best in the market. Speed consists of response time and connection time, which were pretty good for this provider. You should not, however, expect to break any records with this provider; the response times are just fine, with an average ping of 81ms.
You should also note that the proxy speed will be influenced by several factors, including the web server's distance from the proxy and the client's internet connection. Hence, your results may differ from ours. Nevertheless, you should expect stellar speeds, although again, it will not be something record-breaking. We had an average download speed of 23.16 Mbps and an upload speed of 11.86 Mbps.
Additional Tools
Infactica Proxy has quite the catalog when it comes to additional tools. For starters, the website offers a data scraper under its proxy packages. However, you should note that this is not a complementary tool but rather a paid service. They offer a free trial and a demo account for users, which is pretty awesome.
Other additional tools are listed under the client profiles on the web page. These go above the scope of this review, but they include price aggregators and uptime and performance tracking.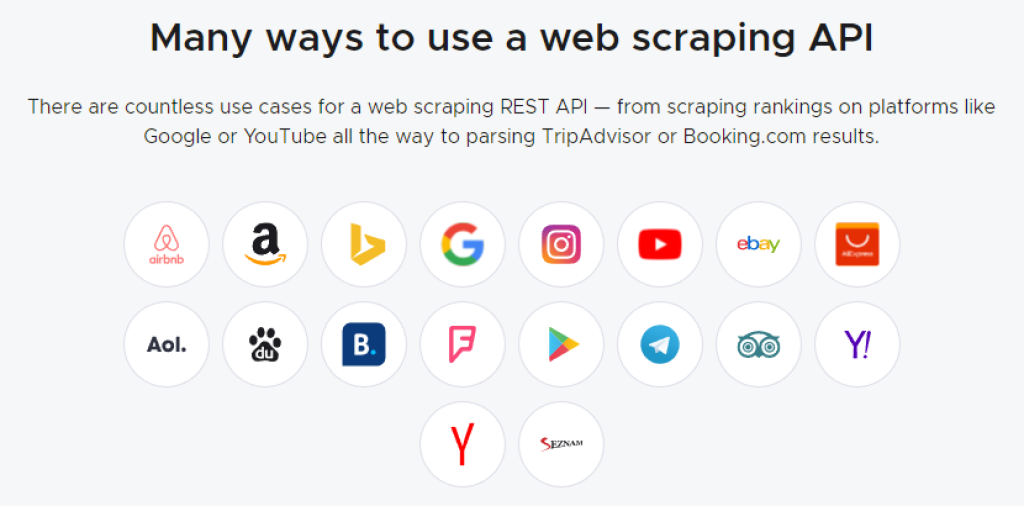 Purchase Simplicity
As mentioned earlier, right from the main website, you will notice that this provider tries hard to present itself as an ethical corporate proxy service. The website has a modern design and feels quite professional, which most providers lack.
Given the premium nature of this company, the sign-up process is quite complicated and might take some time. The website has a KYC system where you must identify your business and present your use case before signing up.
During the sign-up process, you will have to fill out a form, after which a salesperson will contact you with details and set up a free trial. Once all is said and done, you will get access to the dashboard from where you can add funds, track your traffic usage, and set up the proxies.
Infatica Pricing
The pricing plan for services from Infatica is the perfect indicator that this provider is not meant for individual users. Ironically, this provider is still considerably cheaper than most from a business perspective.
The smallest tier, the Start Plan, starts at $360 per month for the residential proxies. This translates to $9.00 per GB with a cap of 40 GB. Under the Pro Plan, you get 100 GB per month for $700. Finally, you can get 400 GB per month for $2,400.
Infatica also has a dedicated structure for bulk orders. Accordingly, 1,000 GB per month goes for $3,500, and 10,000 GB for $20,000. These prices are pretty steep for the average individual consumer, but they are quite affordable for corporate cases.
The mobile proxies seem limited, given they are from only five USA locations. The smallest tier starts at $400 per month, which gives you 3,000 IPs in a rotating proxy pool. You can also get 8,000 IPs with the same features at $869 per month. The highest tier is 20,000 IPs at $1,999 per month.
You also get a 7-day free trial with Infatica, which is quite impressive given most providers either offer a 24-hour free trial or do not offer it at all. The pricing structure has one significant downside: You only get a one-day money-back guarantee. This is a massive flop as other providers go with as much as a 30-day money-back guarantee.
Infatica Discounts
The major discounts from this provider are for bulk orders. The more proxy servers you buy, the less you'll pay per proxy. Take, for instance, the residential proxies. The Start Plan goes for $9 per GB with a monthly price tag of $360 for 40GB worth of proxy bandwidth.
If you upgrade and go for 100 GB, it becomes $7 per GB. If you take a step further and go for the High Volume plan, which offers 1,000 GB, it becomes $3.50 per GB. Finally, under the Bulk Volume plan, which provides 10,000 GB worth of data, it becomes $2.00 per GB.
Is Infatica Legit or a Scam
Infatica is a legitimate proxy service company with a proven record of meeting customer needs. The website has a Trustpilot rating of 4.3 stars, which shows that most customers are satisfied with the services.
Customer Support
The customer support system at Infatica is pretty decent. It might not be the best in the market, but it works just fine. First off, you will notice a live chat option on the website, but this does not seem to give direct access to the sales team. Instead, it seems dedicated to sales questions.
You can access the support team via the ticketing system. The FAQ section mentions that response time is less than 4 hours, which is pretty average, given some providers take less than 10 minutes to respond to customer questions. You can also contact Infatica through email.
Can You Earn Money With Infatica?
You can earn money with Infatica through its revenue-sharing program. The website advertises up to 30% in recurrent commission, which is above what most providers offer. You will get a commission whenever you use their affiliate link when a purchase is made within 90 days after the link is used for the referral.
You should note that the referral percentage is not rigid. The referral's total expenditure influences it. Accordingly, you get up to 10% for spending of up to $10,000 per month, 15% for $20,000, 20% for $30,000, 25% for up to $50,000, and 30% for more than $50,000.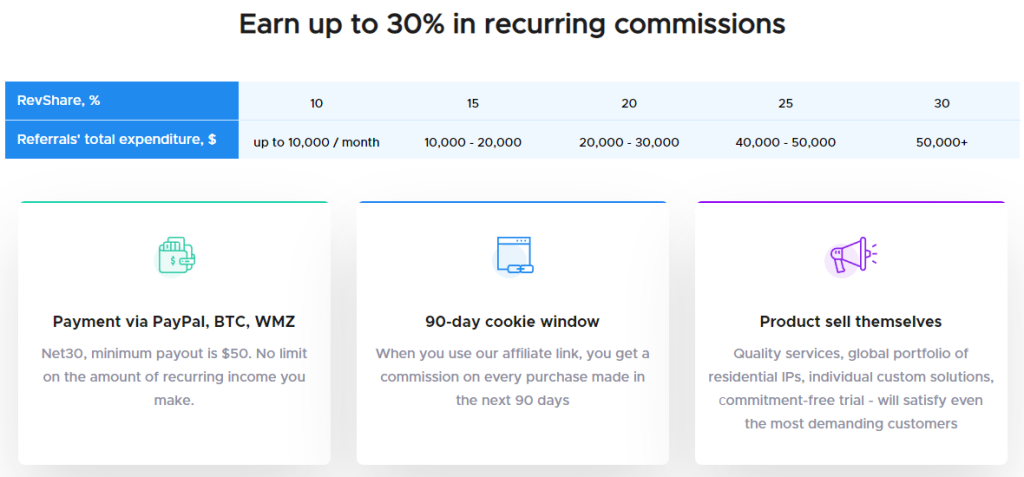 Infatica Pros and Cons
Being a premium provider, Infatica has some areas where it does a genuinely good job and even outshines its competitors, and in some areas, this provider falls behind. Here are the key advantages and disadvantages of Infatica.
Positive
Free trial 
Decent proxy speed
Good location coverage 
Money-back guarantee 
Negatives
Average performance for a premium provider 
Inflexible rotating settings 
Pros
Below are some of the high points of this provider that make it worth considering.
Infatica offers users a 7-day free trial, which is more than you can get with most other providers.
While we expected record-breaking speeds from this provider, the available ones are still pretty decent.
The locations are enough for most use cases, a good advantage.
The one-day money-back guarantee is good, but Infatica could do better.
Cons
Average performance for a premium provider
This is a top-tier premium service provider, but the service does not fit its class.
Inflexible rotating settings
Rotating your proxy sessions can become a headache while working with Infatica.
Final Verdict
From the information above, one thing is clear: Infatica is not designed for the average consumer. This proxy server provider focuses on working with corporate clients, hence the somewhat steep prices. While these price tags may seem pretty high for an individual, they are quite affordable for businesses.
One significant downside with this provider is that the performance is nothing astounding. It is pretty average, something you would not expect from a company of this caliber. All in all, Infatica, being a young provider, has come up strong and has a bright future ahead.
Ratings
Infatica Alternatives
As a premium proxy service provider, Infatica has done a decent job of satisfying its customers. Still, some companies are giving Infatica a run for its money with matching and even better features. They are listed below:
Infatica does not cater to sneakerheads, yet this is still a massive piece of the proxy market. MarsProxies, on the other hand, is dedicated solely to sneakerheads, making it a good alternative.
Bright Data is a household name in the world of proxies. It has some of the most premium features, including more than 72 million IPs and various proxy types, making it a good alternative.
Netnut is another premium proxy service provider renowned the world over. This company is known to have one of the fastest and most stable networks in the market since it uses its very own DiviNetworks data delivery service.
FAQ
How much do Infatica proxies cost?
Infatica targets the corporate segment of the proxy market, meaning they have prices that might seem steep to the average consumer. The residential proxy subscription starts at $360 per month.
Is using Infatica illegal?
Infatcia advertises itself as an ethical provider. Hence, using their proxies is entirely legal, but you will get banned if you violate their terms of service.
What kind of proxies does Infatica offer?
Infatica offers residential and mobile proxies to users. Currently, there is no mention of mobile proxies on the website.