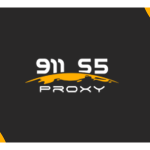 911 S5 Proxy is a BVI proxy service that sells residential proxies. It's quite a popular name in the proxy world due to its affordable prices and proxies with lifetime validity. But don't get excited too soon as this proxy service has some serious weaknesses you need to be aware of.
Read our honest review of 911 S5 Proxy to know what to expect if you decide to subscribe.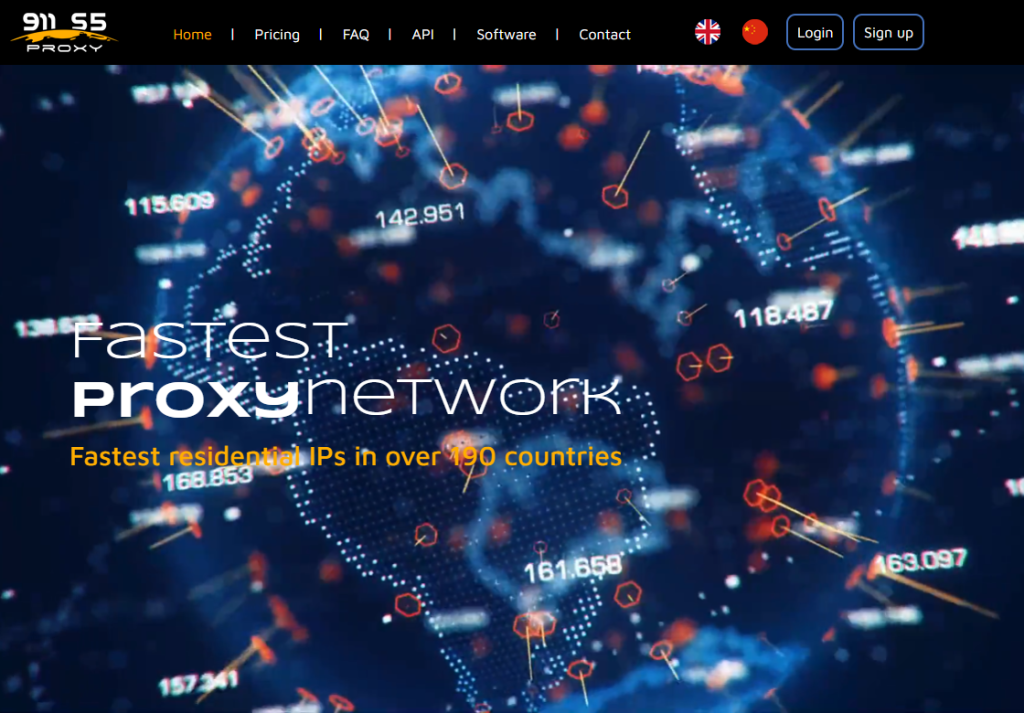 911 S5 Proxy Introduction
911 S5 Proxy is a proxy provider located in the British Virgin Islands. To clear up any confusion, the S5 stands for SOCKS5, as the company sells residential SOCKS5 proxies.
What makes it stand out from competitors is the lifetime validity of its proxies. While most proxy providers have an expiry date for their subscriptions, selling their proxies as daily, weekly, or monthly proxies, with 911 S5 Proxy, it's different.
All of its plans have no expiry date, which means you can use them as long as you have them. The most common use cases of 911 S5 Proxy proxies are sales intelligence, ad verification, brand protection, and self-testing.
When it comes to web scraping, however, these proxies are not the best choice as there are plenty of other providers that sell proxies specifically for that purpose. However, web data extraction is still listed on the website as one of the options, although the provider clearly focuses on other usage scenarios.
Also, the proxies from this provider work on Windows OS only, so they are not suitable for macOS.

911 S5 Proxy Features
When choosing a proxy provider, you should first focus on its main features, including location coverage, proxy pool size, and source of proxies. These features will help you realize if the proxy provider is worth considering.
The location coverage of 911 S5 Proxy is excellent, offering IPs from over 190 countries in South America, Europe, Asia, the USA, and Canada. This means you can browse the net with IP addresses from almost anywhere. The company allows you to choose proxies from any country or city, meaning it supports country, state, and city-level targeting.
In terms of its proxy pool size, the provider doesn't reveal the exact number of IPs available. It only states it has millions of IP addresses which is more than enough for any proxy task. All proxies from 911 S5 Proxy are sourced from devices of real residential users in a P2P proxy network, so they are undetectable. In other words, 911 S5 Proxy offers ethically-sourced proxies, which is what any proxy user wants.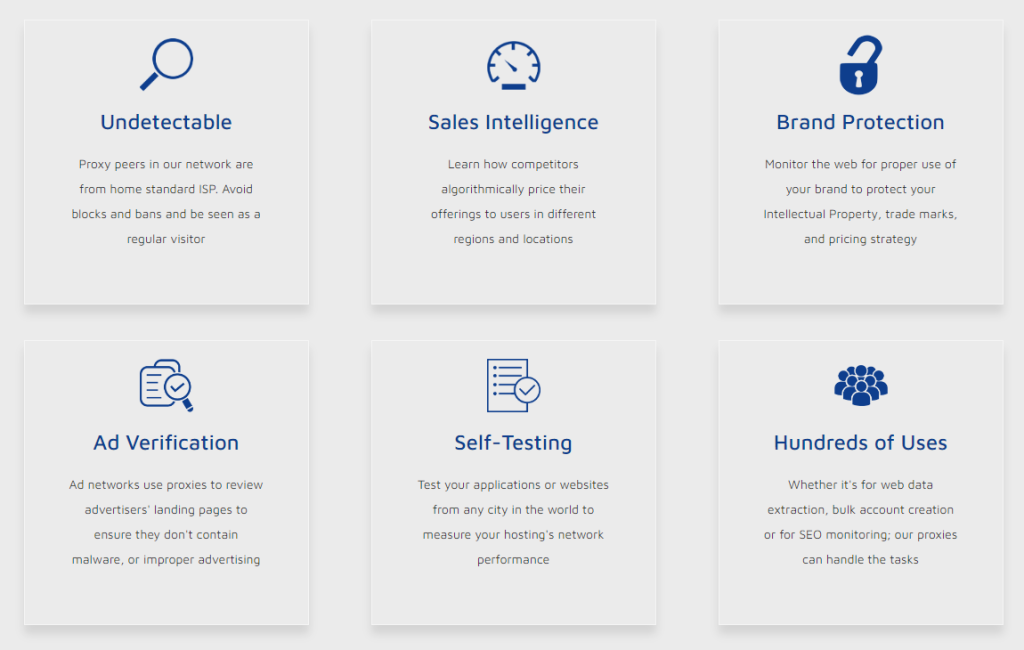 Types of Proxies
911 S5 Proxy sells only residential SOCKS5 proxies. Although the lack of variety of proxies can be considered a weakness, focusing on providing quality residential proxies can also be positive. Residential proxies are the most secure and anonymous on the market as they come from real devices and real ISPs. After all, anonymity and security are what every proxy user strives for.
All residential proxies support sticky sessions, but you can't rotate them. This means you won't find rotating residential proxies here. The proxies support both SOCKS5 and HTTP(S) protocol. They are authenticated by username and password only, so the lack of IP authentication is a flop.
911 S5 Proxy Proxy Speed and Performance
911 S5 Proxy claims it has the fastest residential proxies on the market. But we've found that their proxies have a decent speed which should work well for most proxy jobs. Also, all proxies come with unmetered bandwidth, so you can send unlimited requests at no extra cost.
On the downside, we've found customers complaining about the performance of the provider's proxy servers. Many of them are saying the proxies don't work or are offline most of the time. Some say the proxies work for a few minutes, and others that the proxies are most likely blacklisted.
Of course, there are satisfied customers that praise the speed and performance of the proxies, but the high number of customers complaining about their proxies not working is definitely a red flag you shouldn't ignore.

Additional Tools
Most proxy providers offer additional tools such as scrapers, API, or proxy server checkers. 911 S5 Proxy has Developers API that allows you to retrieve your proxy list. But, you must download it to use it as it is a Windows app. This makes it harder to use, unlike other providers whose API is available online.
Purchase Simplicity
Purchasing and using proxies from this provider is not as easy as it should be. Unlike other providers that use the IP: PORT method, this one requires you to install the free 911 S5 Software.
But, to be able to download it from your account, you need to sign up by making a payment. To sign up, you need to enter your phone number along with your email address, pick and answer three security questions, and make an order. Only then can you open an account and download the software.
Keep in mind that if you have ?Torrent installed on your Windows device, you should uninstall it since it conflicts with the software and may expose your real IP.
The software is a bit confusing and not easy to use, but the good part is that there's a software page on the site that explains how to use it via images and video tutorials. So if you have the time to learn how the software works, you should be able to use the proxies without a problem.
911 S5 Proxy Pricing
911 S5 Proxy has some of the cheapest residential proxies on the market. The plans are based on the proxy balance or the number of proxies you order, where using one proxy costs one proxy balance.
The lowest plan offers 150 residential proxies and costs only $28. This means you'll pay as little as $0.18 per proxy. And that's not all. You can use your 150 proxies whenever you want as they have no expiry date. For example, you can use half of them this month and leave the rest for the next year if you wish. Not worrying about the expiry date of proxies is one of the best features of 911 S5 Proxy, if not the best.
There are also plans consisting of 400 proxies, 600 proxies, 1,200 proxies, 2,500 proxies, and 9000 proxies. The highest plan consisting of 9,000 residential proxies costs only $674, meaning you'll pay $0.074 per proxy. You can't find cheaper residential proxies than these ones for sure.
All proxy plans offer proxies with unmetered bandwidth, SOCKS5 support, free software, and no expiry date. You can pay with BitCoin, Union Pay, Alipay, and WebMoney.
While 911 S5 Proxy has fantastic pricing, it doesn't offer a free trial or refund policy. In fact, it recommends potential customers to try its proxies by paying for the lowest plan. But, in case the proxies don't work well, you'll end up without your money and proxies. So the lack of a free trial and refund policy is a serious drawback to remember.

911 S5 Proxy Discounts
You can find promo codes on the internet that will help you get 911 S5 Proxy proxies with a discount. The company also suggests using Bitcoin if you want to save money on transaction fees.
Another thing to keep in mind is that the price per proxy reduces when ordering more proxies.
Is 911 S5 Proxy Legit or a Scam?
According to many customer reviews on TrustPilot, 911 S5 Proxy is a scam because it sells proxies that are offline most of the time. There are even some customers saying that the service has emptied their accounts, and the support team didn't do anything to help.
One customer warns others that the 911 S5 Proxy app newsocket.exe has tried to access their passwords saved on Firefox. Luckily, the customer's antivirus has blocked it.
Even though there are some positive customer reviews, the negative ones outnumber them and are too serious to ignore. The thought of having your account balance emptied and having no help from the support team is just horrible, making subscribing even to the lowest 911 S5 Proxy plan a risk you don't need to take.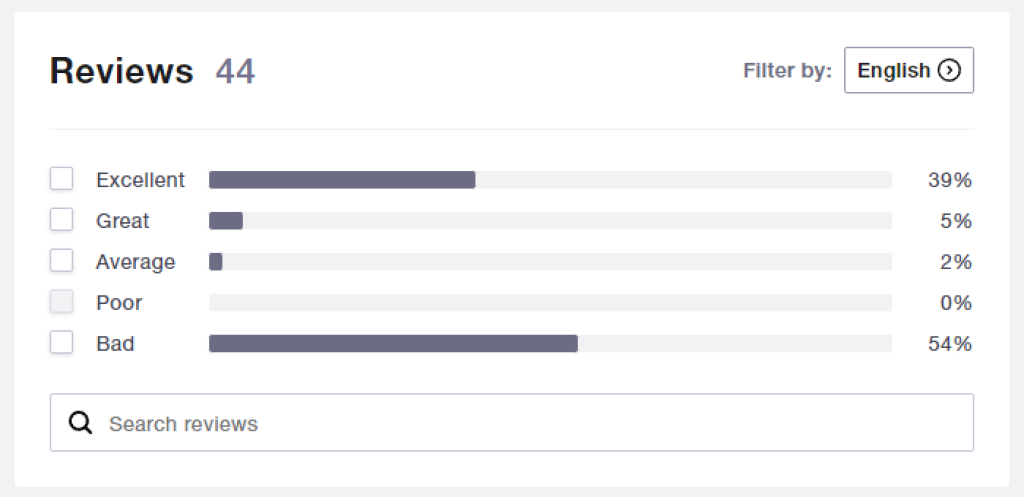 Customer Support
The lack of live chat support on the site is definitely a drawback. If you want to contact 911 S5 Proxy, you can send them an email or via IM on Skype, Jabber, and ICQ. Sometimes the support team responds quickly, and other times it's like it doesn't exist.
911 S5 Proxy customers are sharing their negative experiences with the company's support team, saying the agents are copying and pasting predefined answers which are useless. Some of them say the service has emptied their account balance, and when they've asked the support team for help, the agents said it's up to the users to secure their own accounts.
Can You Earn Money With 911 S5 Proxy?
Unlike many proxy providers that allow you to join their affiliate programs or proxy reseller programs for free and earn money, 911 S5 Proxy doesn't have such an option. For now, it doesn't have any program where you can join and earn money as their customer.
911 S5 Proxy Pros and Cons
Let's see the most important strengths and weaknesses of 911 S5 Proxy before deciding whether you should go with it or look for another proxy provider:
Positive
Ethically-sourced residential IPs
Excellent location coverage
Huge proxy pool
SOCKS5 and HTTP(S) support
Username/password authentication
Country and city targeting
No expiry date
Unmetered bandwidth
Cheap proxies
Multiple payment methods
Promo codes
Negatives
No rotation
Poor variety of proxies
Windows support only
Lack of IP authentication
Lack of a free trial
Lack of refund policy
Not the best option for scraping
Poor performance
Bad customer support
No live chat support
Not easy to purchase and use the proxies
Possible scam
No affiliate program
Final Verdict
The best things about 911 S5 Proxy is the lifetime validity of its residential SOCKS5 proxies and low prices. The service also has excellent location coverage and a huge proxy pool.
However, none of this matters if the proxies are down most of the time or your account gets emptied and the customer support blames you for not securing your account. On top of that, there's no refund policy that will help you get your money back if you're not happy with the proxies.
For that reason, we think 911 S5 Proxy is just not worth the risk, especially because there are so many other trustworthy proxy providers on the market you can go with.
Ratings
Average
Score by our metrics
Positive
Ethically-sourced residential IPs
Excellent location coverage
Huge proxy pool
Negatives
No rotation
Poor variety of proxies
Windows support only
911 S5 Proxy Alternatives
Since 911 S5 Proxy is definitely not among the best proxy providers out there, here are a few other options to consider:
IPRoyal ? unlike 911 S5 Proxy, this company offers fast residential, datacenter, and SOCKS5 proxies with high success rates and excellent customer support available 24/7.
Proxyrack ? this proxy provider offers fast and reliable residential and datacenter proxies that are great for web scraping.
SOAX ? this company has live chat support and nice support agents that will solve your issues and answer any questions associated with its residential and mobile proxies.
FAQ
When will you receive the proxy balance after the payment?
You will get your proxy balance immediately after paying with any other payment method than Bitcoin. If you use this method, it depends on the Bitcoin network and the Miner fee you paid.
Can you use the same 911 S5 Proxy account with your co-workers?
You can use the same account with your co-workers, provided that you are all in the same company at the same place. If you share it with others, your account will be banned.
Does 911 S5 Proxy sell datacenter proxies?
No, 911 S5 Proxy only sells residential proxies that support the SOCKS5 protocol. If you need datacenter proxies, you should look for another provider.