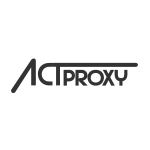 ActProxy is a premium proxy provider established in 2014. It has some of the most affordable HTTP(S) and SOCKS proxies on the market, so it's good to learn more about it. Although it's not one of the most popular brands in the proxy industry, it has made a great customer base over the years.
Customers describe it as a reliable company with fast proxies and support. But does it have what you need? We're going to help you find out by reviewing ActProxy and revealing its greatest strengths and weaknesses.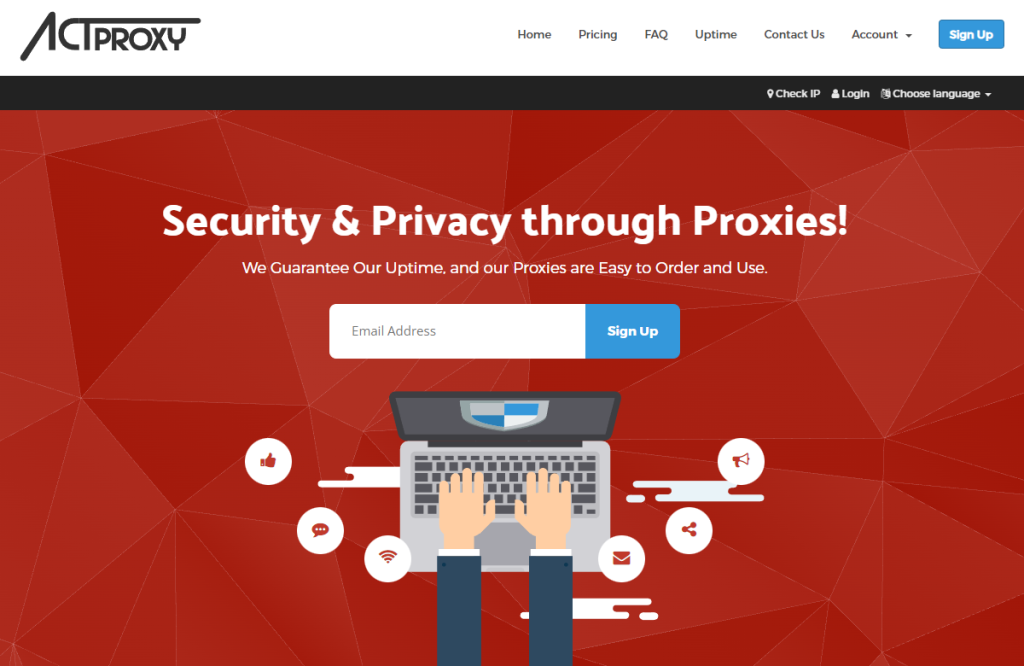 ActProxy Introduction
ActProxy is a datacenter proxy provider, offering dedicated and shared IPv4 and IPv6 proxies from multiple locations around the globe. It has both HTTP(S) and SOCKS proxies, all of which include multiple subnets, multiple cities, free setup, and dual authentication.
One of the best things about ActProxy is that it provides a 3-day refund policy on all proxies and plans if you're unhappy with how they work. This way, the provider shows it cares about customer satisfaction, so you can rest assured you won't end up without proxies and money.
The brand allows you to select the type of anonymity of your IPs based on your needs and budget. You can use these proxies for general browsing, testing, scraping, automation, small-scale projects, and other individual or business purposes.

ActProxy Features
This proxy provider offers proxies in quite a few regions. Currently, it has proxies in 22 major locations in the United States and Europe. The US locations include Chicago, IL, Los Angeles, CA, Lincoln, NE, Houston, TX, Las Vegas, NV, etc.
In Europe, it has only a few locations – Paris, FR, London, UK, and Frankfurt, Offenbach, and Hanau, DE. Although it doesn't have proxies from other European countries, it covers the major target locations. The provider allows you to choose a specific city only after purchasing the proxies.
There's no information about the size of the proxy pool and the way ActProxy collects its IPs. But, quality is always better than quantity, so even if it has a small proxy pool, it's more important to have functional and reliable proxies.

Types of Proxies
Currently, ActProxy has three types of proxies you can choose from: dedicated IPv4 and IPv6 proxies, shared IPv4 and IPv6 proxies, and dedicated IPv6 only proxies.
Dedicated IPv4 and IPv6 proxies are private and dedicated only to you, so they offer exclusivity and security. You can run separate IPv6 and IPv4 proxies or interchange between them.
Shared IPv4 and IPv6 proxies are shared between multiple users, so they don't offer exclusivity as dedicated proxies, but are cheaper.
When it comes to dedicated IPv6-only proxies, each of them is fully dedicated and comes from one entire /64 subnet. There's no option to interchange proxies here, but the prices are low.
All ActProxy proxies are datacenter proxies, so you won't find residential proxies here. When purchasing any proxies from this provider, you can choose an HTTP(S) or SOCKS-supported option. Also, you can select the desired type of anonymity of your IPs from the three available options: anonymous, anonymous fake IP, or transparent real IP.
This company provides dual authentication methods on all proxies, supporting both IP authentication and username/password authentication method for maximum security and versatility of your proxies.

ActProxy Proxy Speed and Performance
ActProxy proxies come with a 1Gbps connection speed which is good enough for most proxy tasks. They also have 99.99% uptime and unlimited bandwidth, so you can use them as much as you want without worrying about any data or bandwidth limit.
But, this is what the company says on its website. What's more important is the experience of ActProxy customers described on review websites. Luckily, they praise the speed of ActProxy proxies, saying they are fast, very reliable, and of great quality. So far, so good!
Additional Tools
In terms of additional tools, proxy providers usually offer proxy speed checkers, API, or scrapers. ActProxy offers an API that can make your work easier by allowing you to set automatic proxy list upload.
Purchase Simplicity
To purchase ActProxy proxies, you should go to the Pricing page, which includes the plans of each type of proxies. However, choosing the right one for your needs may be a little confusing initially. Other than the number of proxies and the price per proxy, you can't see other important information until you click the Order Now button.
But, once you do that, you can configure the desired options and choose the type of proxies based on protocol, the IP version, the anonymity type, and the proxy location. From here on, it's pretty easy. You go to the Checkout page where you enter your personal and billing information and choose the desired payment method.
ActProxy Pricing
This proxy service has some of the most affordable dedicated and shared proxies on the market, starting from $1.40 per dedicated proxy a month and $0.55 per shared proxy a month. The price further decreases as the number of ordered proxies increases, so you can get ActProxy proxies for even lower prices if you order them in bulk.
For example, if you order 800 to 1,000 dedicated proxies, you'll pay $1 per proxy, and if you order 800 to 1,000 shared proxies, one proxy will cost only $0.35, which is a fantastic deal.
Unlike other proxy providers, ActProxy doesn't offer plans with a set number of proxies and prices per plan. Instead, it has flexible plans that allow you to customize your own package and order the number of proxies you want based on the price per proxy.
The brand supports a variety of payment methods, including PayPal, most credit cards, and cryptocurrencies.
Even though it doesn't have a free trial and you can't test its proxies before buying, it has a great 3-day refund policy. So if you're not happy with how your ActProxy proxies work, you can contact the support team, and they will either try to solve the problem or grant you a full refund.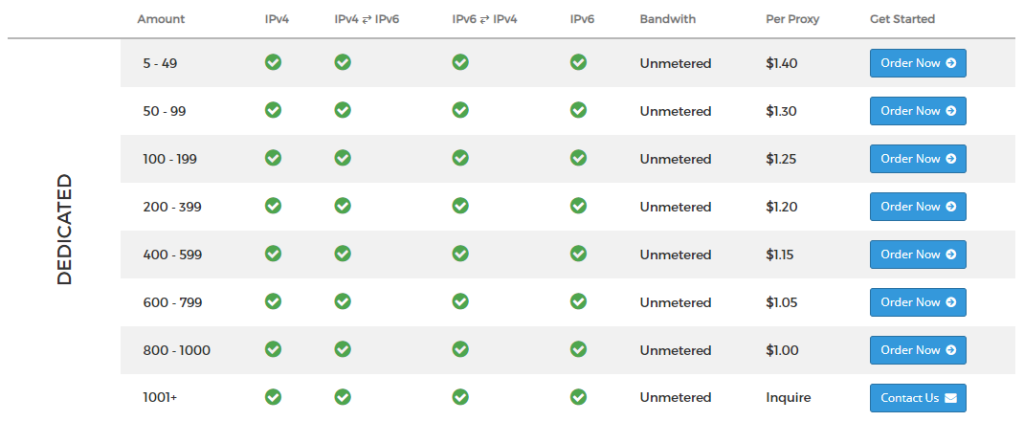 ActProxy Discounts
The price of ActProxy proxies reduces as the number of proxies you order increases. So, the more proxies you order, the cheaper you'll pay per proxy. You can find many ActProxy promo codes online, so you can get an additional discount.
Is ActProxy Legit or a Scam?
ActProxy is a legitimate proxy provider, and according to customers reviewing the service online, it's a quality and reliable proxy service that offers fast and steady proxies at affordable prices. So you definitely don't have to worry about whether ActProxy is a scam. It's not!
Customer Support
ActProxy customers are delighted with the company's staff, saying they can always reach someone and have their problems solved quickly. The support team is friendly and cooperative, and most importantly, fast.
Although opening a ticket is the only way to contact ActProxy, the staff responds quickly, giving you all the necessary information and help you need. Still, we consider the lack of live chat and phone call support as downsides since many users nowadays prefer these support options over email support.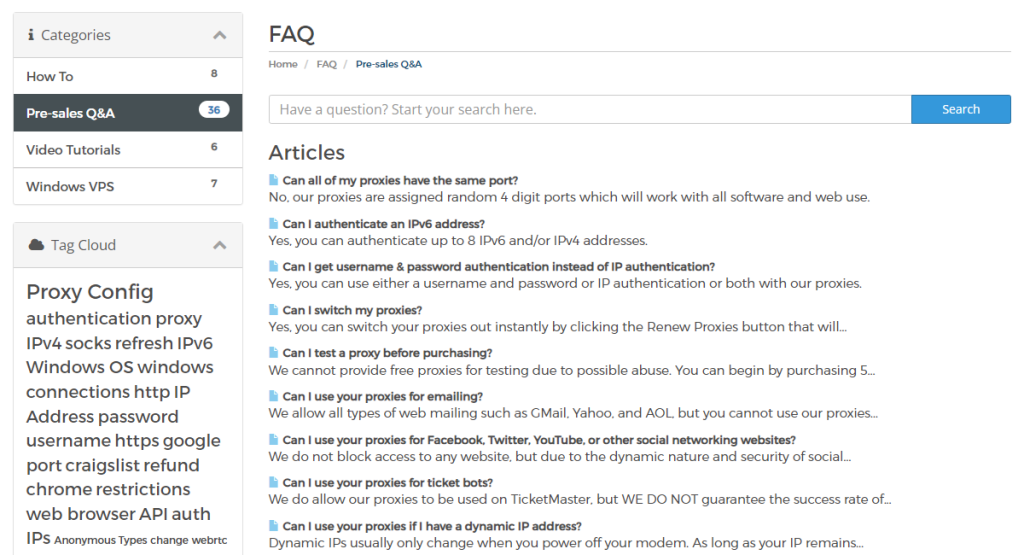 Can You Earn Money With ActProxy?
ActProxy has an affiliate program to join and earn money, but you can only find out how it works and other details if you have an account on the site.
ActProxy Pros and Cons
It's time to see what ActProxy's greatest strengths and weaknesses are so you can more easily decide if this is the right proxy provider for you.
Positive
Good location coverage
A good variety of proxies
HTTP(S) and SOCKS support
IP authentication and username/password authentication
Flexible plans
Fast and steady proxies
Cheap prices
Type of proxy anonymity to choose
3-day refund policy
API
City targeting
A variety of payment options
Great customer support
Negatives
No residential proxies
No free trial
No live chat or phone call support
Final Verdict
From what we've found about ActProxy, we can conclude that it's a trustworthy proxy service that cares about customer satisfaction. With its great customer support, a 3-day refund policy, and cheap and fast proxies, it's one of the best and most affordable proxy providers on the market. But, if you're looking for residential proxies, then this brand is not the right option for you.
Ratings
Good
Score by our metrics
PROS
Good location coverage
A good variety of proxies
HTTP(S) and SOCKS support
CONS
No residential proxies
No free trial
No live chat or phone call support
Add your review
|
Read reviews and comments
ActProxy Alternatives
Having a few more options to choose from is always a good idea, so here are three more proxy providers to consider:
IPRoyal – with this proxy provider, you can be sure you use ethically-sourced proxies that cover a lot more locations than ActProxy. It has a large proxy pool and offers both datacenter and residential proxies.
Shifter – this brand has a massive IP pool of over 31 million residential IPs from almost every country in the world. It also provides US datacenter proxies.
BrightData – this company offers access to around 72 million IP addresses from worldwide locations. Unlike ActProxy, it has a 7-day free trial to test its proxies before buying.
FAQ
What version are ActProxy SOCKS proxies?
ActProxy supports SOCKS4, SOCKS4.5, and SOCKS5 proxies. It also supports HTTP and HTTPS proxies.
Does ActProxy refund cryptocurrencies?
ActProxy doesn't refund any cryptocurrency orders. These payments are refundable only as an account credit.
Can you use ActProxy proxies for ticket bots?
Although you can use these proxies on Ticketmaster or other ticket websites, ActProxy doesn't guarantee the success rate of its proxies when used for this purpose.