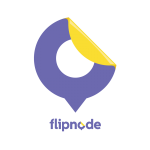 Flipnode is a US proxy provider established in 2019. It sells backconnect residential proxies from almost every country in the world and is trusted by popular companies like Spotify and Microsoft. Although it's basically a rookie in the proxy industry, it has gained a lot of attention from proxy users worldwide.
However, Flipnode proxies are not cheap. So, are they worth buying? That's why we'll be reviewing them so you can more easily decide if you want to go with this proxy service or look for a more affordable alternative.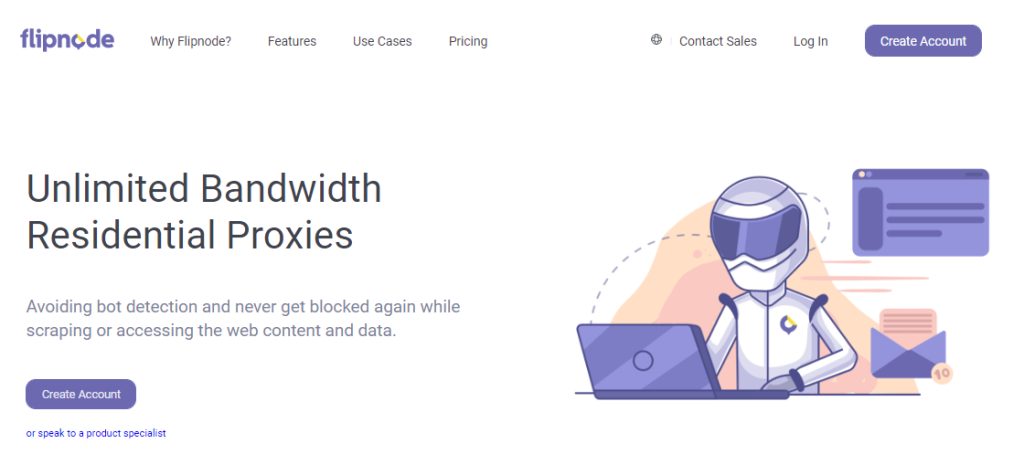 Flipnode Introduction
Flipnode is a reputable residential proxy provider that has been selling proxies for about three years. The company focuses only on backconnect residential proxies ensuring it provides quality proxies from locations all around the world.
You can use these proxies to bypass geo-restrictions and improve the performance of your bots, automation software, and crawlers. The company has different plans for standard proxy users and businesses, offering additional discounts based on your company team's size, contract length, etc.
The most common use cases of Flipnode proxies include price monitoring, web scraping, sales intelligence, ad verification, buying sneakers, social media, travel aggregation, brand protection, and web testing.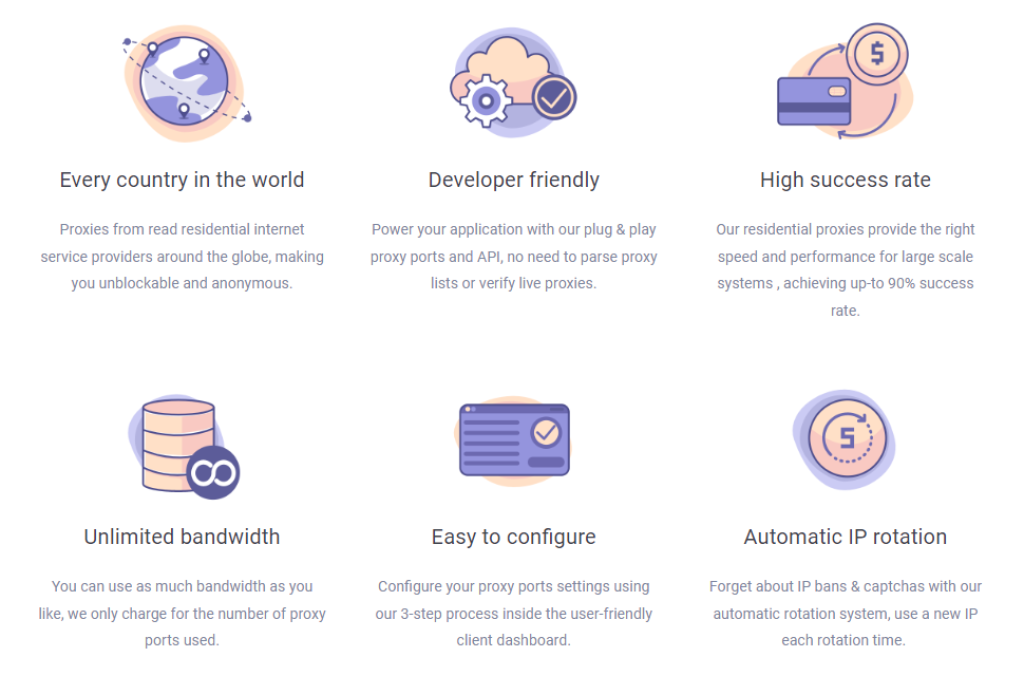 Flipnode Features
The location coverage is one of the key features of proxy providers, and Flipnode excels in this area. With over 195 worldwide locations, it can help you bypass geo-restrictions from almost anywhere in the world.
Another important factor of a proxy service's strength is its proxy pool size. This company has a massive proxy pool consisting of more than 9.5 million residential proxies, making it one of the top residential proxy providers on the market.
It has over 3 million IPs in the US, over 500,000 IPs in Canada, over 2 million IPs in Europe, over a million in Asia and Pacific, over a million in South America, etc.
When it comes to the source of the proxies, the company provides only real residential IP addresses from all major internet service providers in countries around the world.
In terms of the location coverage, proxy pool size, and the source of proxies, we give Flipnode the thumbs up!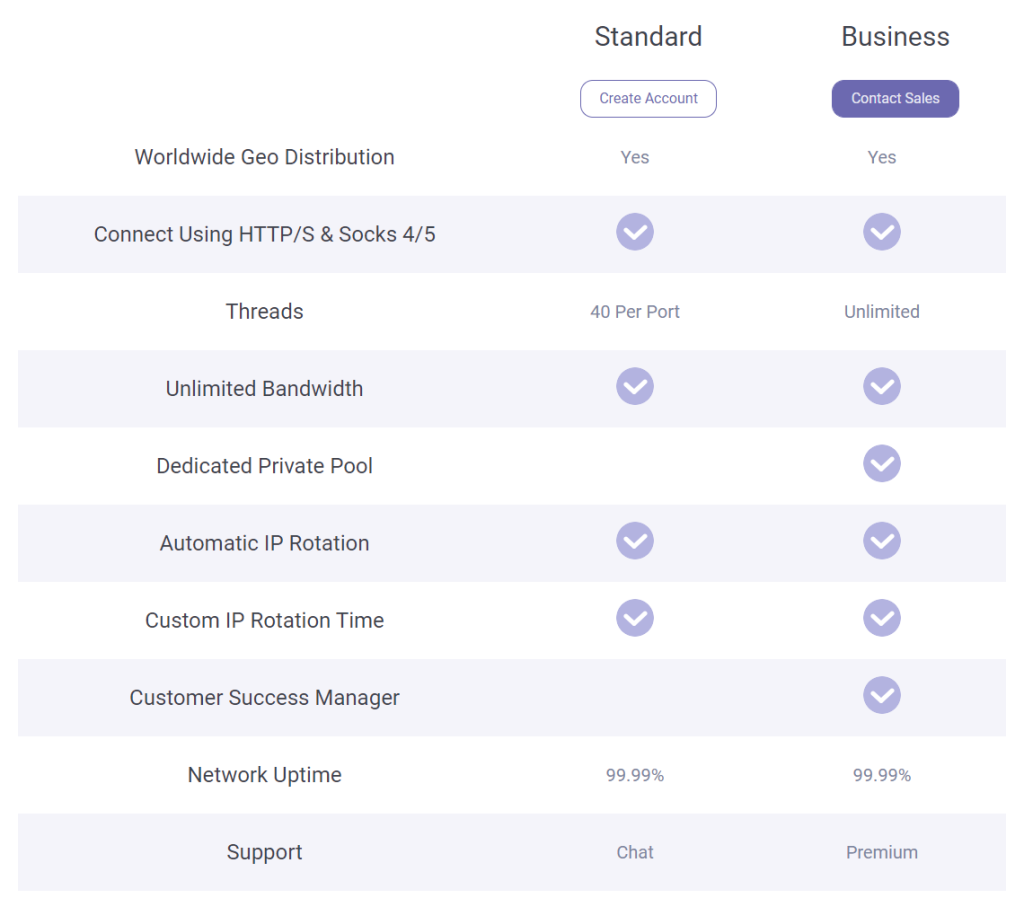 Types of Proxies
Flipnode sells only one type of proxies – backconnect residential proxies, but the lack of other types of proxies isn't necessarily a bad thing. Although most proxy providers offer multiple types of proxies, it wouldn't really matter if they don't work as they should.
Instead, this brand has decided to focus only on backconnect residential proxies by providing them in two variants, sticky IPs and high rotating proxies. For the sticky IPs, you get an IP address that remains for at least five minutes before it changes to another. You can increase the session period easily from the dashboard. Flipnode's high rotating proxies change after each request.
Once you create an account, you can see you have two options to choose from: unlimited bandwidth proxies and bandwidth backconnect proxies.
Flipnode supports IP authentication only, so the lack of username/password authentication support can be considered a flop for some users. All of its proxies allow HTTP(S) and SOCKS4/5 connections and automatic IP rotation and customer IP rotation time. Also, they all give you access to Flipnode's entire proxy pool, which is 9.5 million IPs.
Proxies for business use come from a dedicated private pool, unlike standard proxies for which there's no such information available.

Flipnode Proxy Speed and Performance
Overall, residential proxies are often slower than datacenter proxies, slowing down the speed at which you connect to the net and download files and information.
Although Flipnode proxies are not breaking any speed record in the proxy business, they do have a decent speed that will do most proxy jobs just fine. Compared to other residential proxy providers, we can say it has proxies with average speed.
Flipnode proxies come with unlimited bandwidth, and although this is a good thing, it's nothing new in the proxy world as most providers offer the same thing. It does have a great uptime of 99.99% and an impressive 90% success rate.
Additional Tools
Reputable proxy providers tend to have additional tools like proxy checkers, API, or scrapers. Flipnode joins them by offering an API that eliminates the need for parsing proxy lists. This is definitely a plus as not all companies in the industry offer an additional tool to their customers.
Purchase Simplicity
To buy proxies from Flipnode, you should go to the Pricing page, where you can create an account if you want proxies for standard use or contact the support team if you want proxies for business use.
In fact, there's only one publically available plan for unlimited bandwidth proxies, but once you create an account and access the dashboard, you can also choose to buy bandwidth backconnect proxies.
You can adjust the number of proxy ports to your needs and budget and then enter the required personal and billing information and the desired proxy location. Businesses can contact Flipnode for custom plans and pricing.
Overall, purchasing proxies from Flipnode is easy, and the user-friendly dashboard makes it even simpler.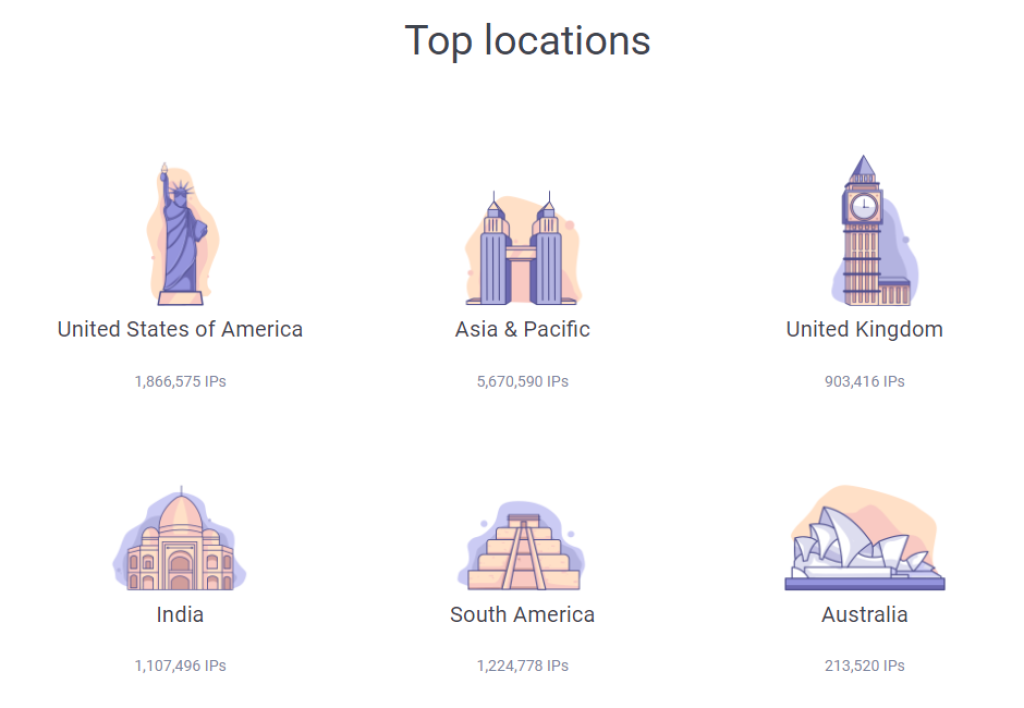 Flipnode Pricing
Flipnode proxies are one of the most expensive proxies on the market. Whether that's because of their good quality or high anonymity, its service is costlier than most proxy providers.
The company provides both unlimited bandwidth residential proxies and bandwidth residential proxies, but you can only see this once you create an account. Otherwise, you only see the available plans for the proxies with unlimited bandwidth.
The starting plan of unlimited bandwidth residential proxies costs $225 and provides you with five residential proxy ports, 40 threads per port. This is quite expensive as many other proxy providers offer the same amount of residential proxy ports at more affordable prices. You don't have the option to buy one proxy port, and you can order up to 1,000 proxy ports. However, you'll have to contact Flipnode for orders higher than 500 proxy ports.
The bandwidth backconnect proxies are more affordable, starting from $150 a month for five proxy ports with 50 GB of traffic. Flipnode charges you once a month at the end of the billing cycle. If you want any other volume of GB per month or other proxy features, you can contact the support team.
In terms of product trials, the company offers a 3-day money-back guarantee if you're not satisfied with its proxies and a 7-day free trial if you sign up on behalf of a company, which is very convenient.

Flipnode Discounts
The price of Flipnode proxy ports reduces if you order them in a larger quantity. So, the more proxy ports you order, the less you'll pay per port. The price will still be higher than that offered by other proxy providers.
On the good side, the company does offer additional qualifying discounts based on the size of your team, the length of your contract, and the plan you choose. You should contact the support team for their best offer.
Is Flipnode Legit or Scam?
Flipnode is a trustworthy proxy service known for its quality residential proxies, great support team, and excellent location coverage. It's a legitimate proxy provider, so you don't have to worry about wasting your money on proxies that don't work.
Customer Support
Flipnode makes use of Drift to offer online chat support to the site's visitors and customers. When there's no live chat agent available, you can still send them a message and leave your email address to get a reply. The best part is that they usually replay within hours.
You also have the option to contact sales by leaving your personal and business information and email so they can connect you with one of their experts to answer all of your questions and suggest the best deal for your needs and budget.
Flipnode offers support via phone, TeamViewer, and email for business accounts.
The only area Flipnode has to work on is developing a better FAQ page so you can find out more about its service without having to contact them.
Can You Earn Money With Flipnode?
Flipnode allows you to earn money by joining its affiliate program and getting a fee for each new customer you bring to them. You can join the program for free and get up to 50% from proxy purchases made through your affiliate link. You can read the Affiliate Terms and Conditions on the Flipnode's site to learn more details.
Flipnode Pros and Cons
Here are the most significant advantages and disadvantages of Flipnode proxy service to compare and contrast that will hopefully help you make the right buying decision.
Positive
Real residential backconnect proxies
Unlimited bandwidth
90% success rates
Excellent location coverage
A massive proxy pool
Easy to purchase
HTTP(S) and SOCKS4/5 support
Average speed
IP authentication support
Sticky IPs and high rotating IPs
Discounts for businesses
Good customer support
A 3-day money-back guarantee
7-day free trial for business users
Business proxies come from a dedicated private pool
Affiliate program
Negatives
Lack of datacenter proxies
Expensive proxies
Lack of username/password authentication support
No free trial for individual users
Proxies for standard users are not dedicated private proxies
Lack of additional discounts for standard users
No well-detailed FAQ page
No support for ASN and city targeting
Final Verdict
Flipnode seems like a trustworthy proxy provider that offers real residential backconnect proxies from any location you want. Its good customer support and high success rates make it a solid option for proxy users. However, its proxies are too expensive, so it's up to you to decide if you want a find a cheaper alternative.
Ratings
Average
Score by our metrics
PROS
Real residential backconnect proxies
Unlimited bandwidth
90% success rates
CONS
Lack of datacenter proxies
Expensive proxies
Lack of username/password authentication support
Add your review
|
Read reviews and comments
Flipnode Alternatives
Here are a few alternatives to keep in mind if you're not convinced that Flipnode is the best option for you.
Mars Proxies – this provider offers ultra-fast ethically-sourced residential proxies at much lower prices than Flipnode.
Bright Data – unlike Flipnode, this company allows you to target any city, country, ASN, and carrier around the world and offers a 7-day free trial to all users.
Shifter – this brand sells backconnect residential proxies at more affordable prices than Flipnode and has a higher success rate.
FAQ
What are backconnect proxies?
These proxies connect you to the provider's entire proxy pool and get a new residential IP every 5 minutes or any other rotation time you set in advance.
Does Flipnode sell standard residential and datacenter proxies?
No, this company sells backconnect residential proxies only, so if you need standard residential or datacenter proxies, you should look for another provider.
How quickly can you start using your Flipnode proxies?
You can start using your proxies immediately after purchasing them from Flipnode.