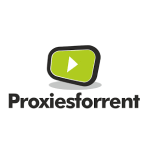 The world of proxies has dramatically evolved. Back in the day, finding a reliable provider was a tough affair, but today, the business landscape is highly competitive with no room for mistakes. Every once in a while, new companies come up looking to get a share of the ever-expanding customer base.
Some companies have been in the game for years, while others are only a few years old. If current trends are anything to go by, age plays a minor role in the success of any proxy provider.
How do you decide which provider is the right partner for you? Proxy reviews are the best ways for you to verify the provider's efficacy. The first and most important thing to check is customer reviews, as they give a first-hand experience of clients who have dealt with the provider. Next up are unbiased reviews such as this one.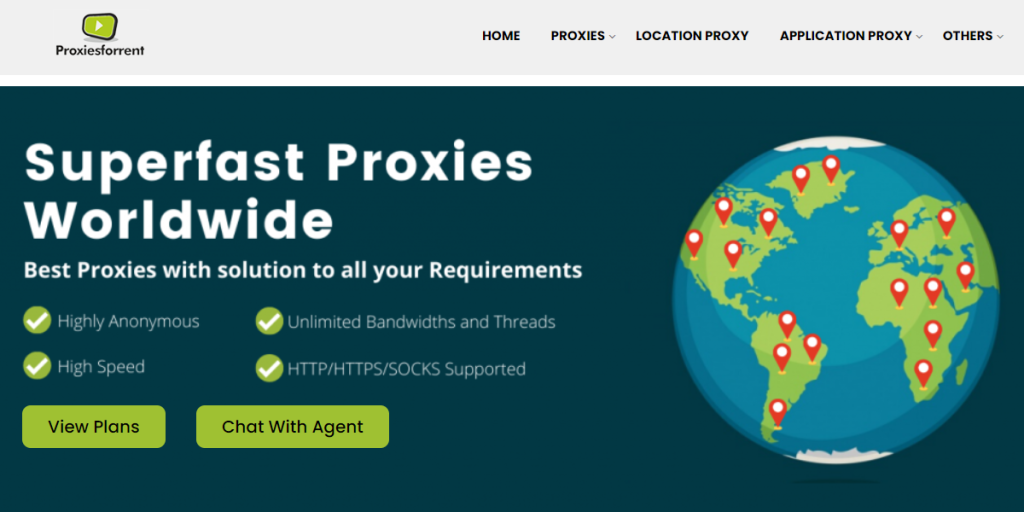 Proxiesforrent Introduction
Proxiesforrent is an Indian-based proxy provider that has been in the market for more than a decade. It focuses on residential and datacenter proxies that are divided into different categories depending on their nature.
Once you open the website, you might be surprised by just how informative it is, although it seems pretty outdated. Some of the highlights include support for the SOCKS5 protocol, albeit the location diversity is not that impressive since many companies have better options. Proxiesforrent only supports 20 locations.
These are just some of the surface features this company has to offer. This review will analyze all its features and help you decide whether Proxiesforrent is worth your time. More importantly, does the company live up to the features it advertises? Let's find out.
Proxiesforrent Features
Proxiesforrent is quite limited in features compared to other providers in its class. First off, the company does not provide information on where it sources its proxies.
There's no confirmation, but it might be reselling proxies from peer-to-peer networks. Such proxies are known to be less efficient when compared to company-owned proxies since their speed and reliability is out of the provider's control.
The location diversity is not that impressive either. First off, the company does not offer city-level precision, as with other premium providers. With support for 20 locations, this is nothing impressive as other companies offer global location coverage.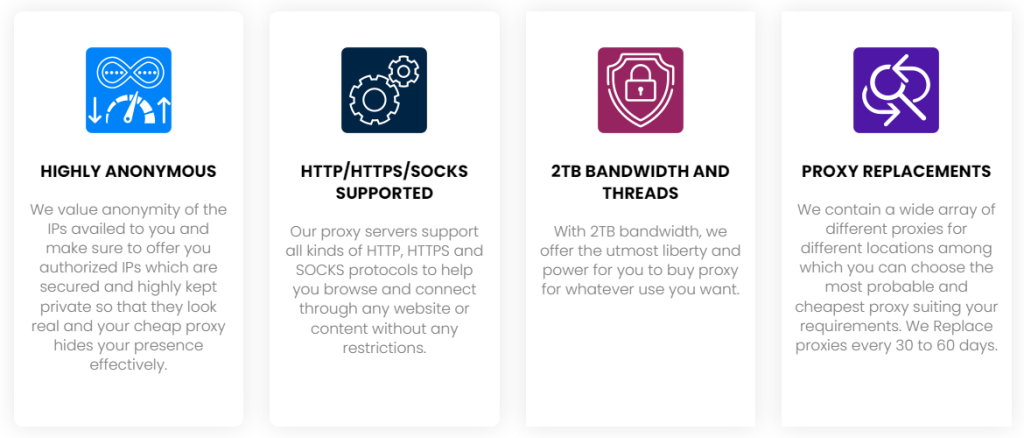 Types of Proxies
Proxiesforrent offers both residential and datacenter proxies, although the former is quite limited. Under the datacenter category, it offers private, shared, premium, SOCKS, and Bitcoin proxies. For residential proxies, it offers static USA proxies and rotating proxies.
The website also offers proxies designed for different applications: Classified ads and Instagram. Classified proxies are designed for posting ads on e-commerce websites such as Amazon, eBay, and Craigslist, while Instagram proxies are meant for the social media site Instagram.
Proxiesforrent offers both username/password and IP authentication. This is a big plus for users since they can use the authentication method that best suits them. The company also offers SOCKS5 support as a premium feature in a separate package. Hence, customers needing SOCKS5 proxies exclusively might find a home with this provider.
Finally, Proxiesforrent offers both static and rotating residential proxies. You can opt for sticky IPs and keep the same address for a period or rotating IPs that change with the requests. This will depend on your need, as these proxies have different use cases.
Proxiesforrent Proxy Speed and Performance
Proxiesforrent is not designed with any high-level use case in mind. In fact, the proxies from this provider will only work for minimal browsing, so don't expect impressive speeds. The success rates are not at all impressive either, so you likely can't use the proxies on sites such as Nike for sneaker copping and similar scenarios.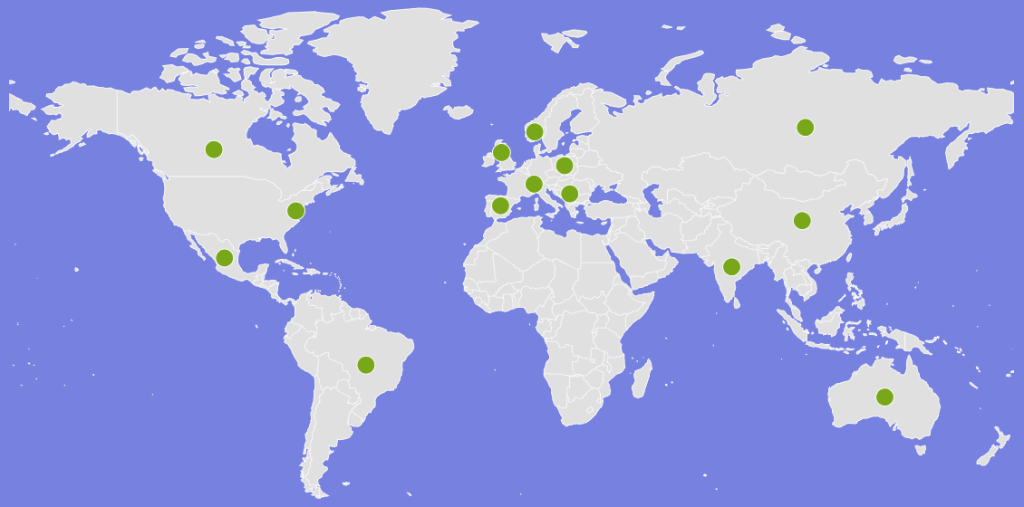 Additional Tools
Proxiesforrent offers users several tools intending to improve user experience with their proxies. The first and arguably most important is the proxy checker. It is available on the main page at zero cost.
The proxy checker allows you to add your proxy and check functionality, location, and availability. Additional features include functionality on Facebook, Google, Instagram, Yahoo, and Bing. The next tool is Whatismyip, although it is not functional.
Purchase Simplicity
The Proxiesforrent website, while informative, has an outdated look that makes it seem like it is from the previous generation. In fact, some users might have a hard time navigating the website, given it has a lot of information.
Purchasing a proxy from this provider is not at all complicated. All you have to do is navigate to the proxy you are interested in from the homepage. You will be redirected to a page with details regarding this proxy from where you have the option of purchasing. Hence, users likely do not need help from the support team to make any sort of purchase from the website.
Proxiesforrent Pricing
Pricing is the most significant advantage of this provider, given it is unbelievably affordable. Proxiesforrent uses a per-proxy pricing model for all its subscription plans, where you pay according to the number of proxies you need.
You can get ten private proxies for $10, which is one of the cheapest rates in the market today. This is not the cheapest plan available, as shared proxies are way more affordable since you can get ten shared proxies for just $5.
The SOCKS proxies are a bit more expensive, starting from $15 per month, while Bitcoin proxies go for $10 per month for ten proxies. Premium proxies start at $20 per month for ten proxies. The residential proxies are pretty expensive, starting at $15 per month for just one proxy for the static option. Finally, the rotating option is cheaper, starting from $40 for ten proxies.
While Proxiesforrent offers a refund policy, it may not be as efficient as other providers. The company offers a 100% three-day money-back guarantee. However, there is a condition: you can only get a refund if there is a failure in service delivery on Proxiesforrent's part.

Proxiesforrent Discounts
Proxiesforrent does not offer special offers or promo codes for its proxy services. However, there are certain indirect offers for bulk orders. For instance, a batch of ten proxies goes for $5, while 200 proxies go for $75. The same case goes for all other plans, where the more you buy, the cheaper it becomes.
Is Proxiesforrent Legit or a Scam
While Proxiesforrent is legitimate, the customer reviews are incredibly damaging. On sites such as TrustPilot, it has a rating of 2.4 stars, indicating that most users are generally dissatisfied with its services.
While some reviews can be false, the extent of this company's bad reputation over the years proves that it has poor service. Customers complain that proxy servers only work for a few days, after which they die.
The customer support is not at all better. According to customer reviews, the support team is only available in the period before you buy the proxies. After that, they disappear. Other users complain that the refund policy is a scam and the company does not refund its customers.
Despite being a legitimate company, the reviews seem to allude that this provider is not focused on meeting customer needs. Multiple clients have pointed out that Proxiesforrent is a scam.
Customer Support
The customer support system at Proxiesforrent seems to be efficient at face value. In fact, once you open the website, you will get an automated message from the support team. If you decide to contact them via the live chat option, they are likely to respond after one minute.
However, if customer reviews are anything to go by, the customer support system is poor, to say the least. This is because multiple users have reported that the agents are only responsive in the period before you purchase a proxy. Once you make a purchase, you're on your own.
Other users have complained that the customer agents lack a sense of professionalism as they are rude and fail to act on customer requests. Suffice to say, Proxiesforrent has a lot of work to do if it is to satisfy its customers and rank in the same tier as other proxy providers.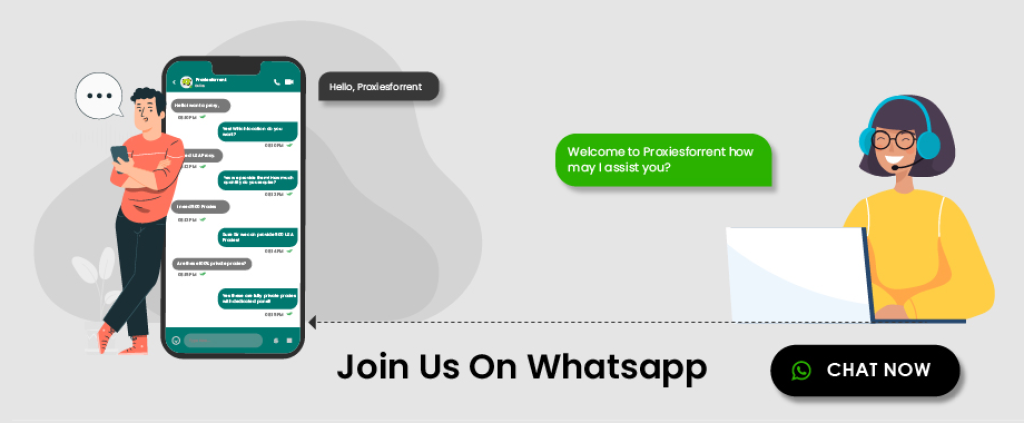 Proxiesforrent Pros and Cons
A short pros and cons list is always a good way of getting a better perspective of a specific provider.
Positive
Dual authentication
Low prices
SOCKS proxy servers
Negatives
Bad reputation
Poor customer support 
Poor proxy performance
No free trial 
Poor location support 
Pros
Below are some of the factors that might influence your decision to work with this company:
Proxiesforrent offers both username/password and IP authentication.
The prices you will get with this company are some of the cheapest in the market.
Proxiesforrent has dedicated SOCKS proxies that support the SOCKS5 protocol.
Cons
Below are some of the factors that might make you inclined to choose a replacement for Proxiesforrent.
Proxiesforrent has a significantly tarnished image, given it rarely satisfies its customers.
The customer support system is not great. Many customers complain about rude agents from the support.
The proxies from this company are only helpful for small use cases, and the majority are blocked.
Unfortunately, this company does not offer a free trial for its services, meaning you cannot test a proxy server before purchase.
Proxiesforrent has only 29 locations supported, which is pretty low considering its competitors have over 150 supported locations.
Final Verdict
In all truth, Proxiesforrent lacks the touch and feel of a premium proxy provider. Seemingly, the customer reviews seem to paint a different picture from what the website advertises. The general consensus from customer reviews is that this provider is a scam since they do not offer the services they advertise.
Therefore, we do not recommend working with Proxiesforrent. If you must purchase proxies from this company, go for the cheaper options first to make sure they work for you. This is because spending a large amount of money on the company is a risk since it is known not to offer refunds despite claiming to provide them.
Ratings
Positive
Dual authentication
Low prices
SOCKS proxy servers
Negatives
Bad reputation
Poor customer support 
Poor proxy performance
Proxiesforrent Alternatives
It is clear that Proxiesforrent has a somewhat negative reputation. With this in mind, below are some alternatives:
This provider offers state-of-the-art sneaker proxies. It is a good alternative for sneakerheads seeking fast, secure, and reliable proxies for sneaker copping.
This is a provider with a good reputation. It offers many proxy features at a relatively affordable price, making it a good alternative to Proxiesforrent.
Astrproxy focuses on residential proxies at a fair price. It has tons of features such as API integration and real-time network monitoring.
FAQ
What types of proxy servers does Proxiesforrent offer?
Proxiesforrent offers datacenter and residential proxies. These are divided into different categories based on their use and features.
Yes, it is a real company. However, customer reviews allude to it being a scam, given that it does not live up to its promises.
Does Proxiesforrent offer refunds?
Yes, the company claims to offer a three-day refund. However, it can only offer a refund if it fails to deliver service to the customer.