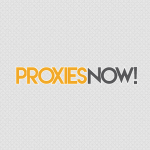 ProxiesNow is a proxy provider established in 2013. It offers private, shared, and SOCKS5 proxies for affordable prices. But, this shouldn't mean you should subscribe to its service before learning a few more things about it.
While some users love the low prices of ProxiesNow proxies, others say it's a scam.
That's why we've decided to review ProxiesNow and reveal the most important factors every potential customer should know about this service.
ProxiesNow Introduction
ProxiesNow has been providing proxies for a little less than a decade. It has affordable US private, shared, and SOCKS proxies that can help you stay anonymous online, as well as international proxies from countries around the world.
What's great about this company is that it allows you to order as few as five proxies, which means you don't have to pay for unnecessary proxies when a few of them can get your job done. The company also has great deals for large businesses, providing up to 5,000 proxies and beyond.
You can use these proxies to bypass geo-restrictions, scrape websites, perform market research, ad verification, general browsing, and any other activity requiring online anonymity.
This proxy provider claims it has fast and reliable proxies that come with unlimited bandwidth and 24/7 support. However, most customer reviews on Trustpilot say the opposite. So, let's dig up some more information.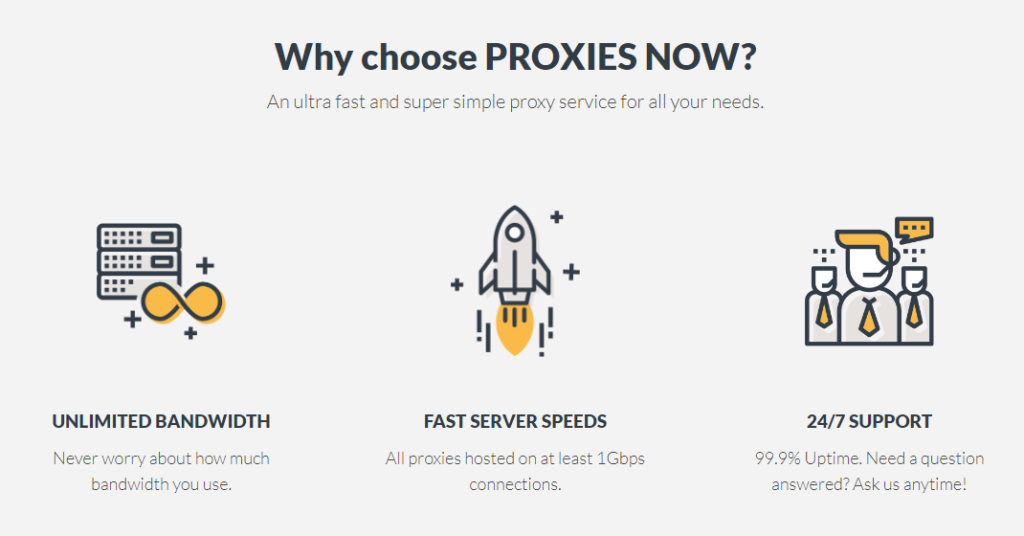 ProxiesNow Features
Most proxy providers show the size of their proxy network pool, but Proxies Now is not one of them. Of course, the bigger the proxy pool, the better. So, hiding this fact means the company probably doesn't have a number of IPs in its proxy pool worth writing home about.
In terms of location coverage, ProxyNow offers private, shared, and SOCKS5 proxies only from the United States. However, another option allows you to order international proxies from 23 countries worldwide, mainly from Europe and Asia. For example, you can buy proxies from Poland, Spain, Germany, Singapore, Japan, Canada, England, Italy, Netherlands, etc.
Another thing we're not sure about is how the provider collects its IPs. If they are ethically or legally sourced, companies ensure that's included on their site. But, the ProxiesNow site has no such information, so for now, the source of its IPs is unknown.
Types of Proxies
At first sight, ProxiesNow offers three types of proxies, private, shared, and SOCKS5 proxies. But, when selecting any of these three categories, you can see two more options: residential proxies and international proxies.
In other words, their private, shared, and SOCKS5 proxies are datacenter proxies and not residential. This is a good variety of proxies, as you have private proxies, which are highly anonymous and secure, and shared proxies that don't provide the same reliability and security but are more affordable. Also, you have datacenter proxies and residential proxies as available options.
ProxiesNow's private, shared, residential, and international proxies are only HTTP(S) supported, but that's why you have SOCKS5 proxies as a separate category. So if you need international SOCKS5 proxies, you won't find them here.
All of the available proxy types support IP authentication and username/password authentication method, except for the SOCKS5 proxies, which only support username/password authentication.
There's no information on whether these proxies are static or rotating, so you'll have to contact the provider to find out more about it, though you may not succeed. But we'll talk about that later.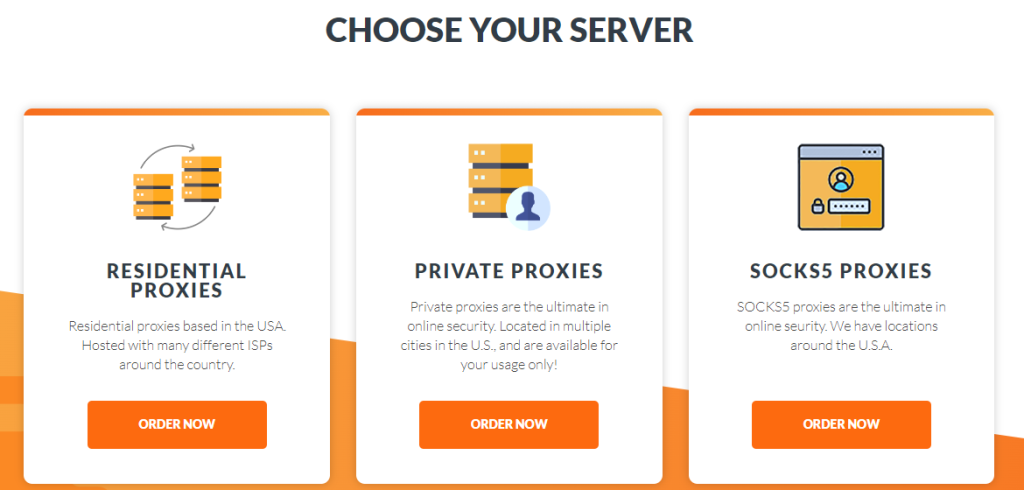 ProxiesNow Proxy Speed and Performance
ProxiesNow proxies come with unlimited bandwidth, but that's what most proxy providers offer nowadays. What's more important is the speed of their proxies.
The company says its proxies are hosted on 1Gbps connections at the minimum, which should provide you with a decent speed. But, according to customer reviews, the proxies from this brand are slow. So this is something to keep in mind as you don't want to end up with sluggish proxies.
They have 99.9% uptime, which means the IPs should stay active for a long time, although some customers complain that ProxiesNow proxies are easily detectable and not working most of the time. Once again, there's no information about the ping, and upload and download speed which is crucial when determining the network performance.
Additional Tools
While more and more proxy providers try to provide their customers with additional tools such as scrapers and API access, ProxiesNow has no such options available. You can find three proxy testers in their Downloads section, but you'll have to work hard to find them. This is clearly a downside when compared with most reputable proxy brands.

Purchase Simplicity
Purchasing proxies from ProxiesNow is rather simple. You can easily find the proxy categories, and once you select the desired one, you can see the different plans available.
After selecting the plan that's most suitable for your proxy needs and budget, you enter your personal and billing information and choose your payment method. But, you must complete the registration process and open an account to make an order.
ProxiesNow claims your order will be ready in up to 30 minutes.
ProxiesNow Pricing
The proxies from ProxiesNow are very affordable. In fact, compared to other proxy providers on the market, you can easily say they are cheap.
For example, you can get 10 private proxies for $10 a month, 50 proxies for $30 a month, or 250 proxies for $100 a month. That's 1$ per private proxy if you buy only 10 proxies, 0.6$ per private proxy if you buy 50 proxies, and as little as $0.4 per private proxy if you buy 250 proxies. Can't it be cheaper than this? Wait to see the prices of its shared proxies.
For example, 10 shared proxies are selling for only $5 a month and 100 shared proxies for $30 a month, which is $0.5 per shared proxy if you buy 10, or $0.3 per shared proxy if you buy 100 proxies.
The residential, SOCKS5, and international proxies from ProxiesNow are also cheap. You can buy any proxy with a credit card, PayPal, or Bitcoin.
The only bad thing here is the lack of a free trial, so you can't test the proxies before buying them. There is, however, a 24-hour refund policy, but some customers say you won't get your money back due to poor customer support.
To conclude this section, ProxiesNow proxies are cheap, but you probably won't get your money back if they don't work or are not compatible with your target site.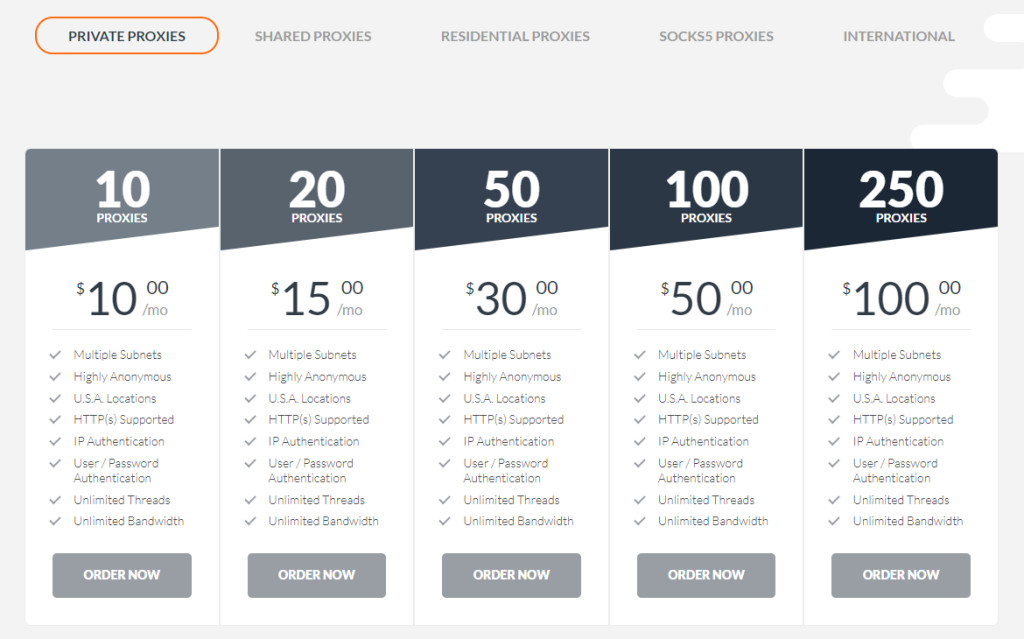 ProxiesNow Discounts
The company sells its proxies at a lower price if you buy a larger quantity. Even if you don't subscribe to the largest plan and choose the second-lowest plan available, you'll still get your proxies cheaper.
There's also an option to enter a promo code when entering your personal and billing information while making the purchase.
Is ProxiesNow Legit or Scam?
ProxiesNow has some of the cheapest proxies on the market. Is it too good to be true, though? Frankly, it has gotten some bad reviews on the internet, with customers complaining about the proxy speed, functionality, and support.
All this makes the company look like a scam, but there are also a few positive reviews saying ProxiesNow is a good company. So we guess the experience is individual, and it's up to you to decide if you want to take the risk with ProxiesNow.
Customer Support
There's no live chat support, Skype, or phone number to call if you want to contact ProxiesNow. The only way to reach someone from the support team is to send them an email by using the Contact Us page on the site.
Unfortunately, even the email support is not functioning as we got an error sending a message when trying to contact someone from ProxiesNow and find out more about its service.
And, since there's no email to be seen on the site, you are practically left without an option to contact the company for any problems or questions regarding its service or proxies.
This is not the support any customer wants or needs!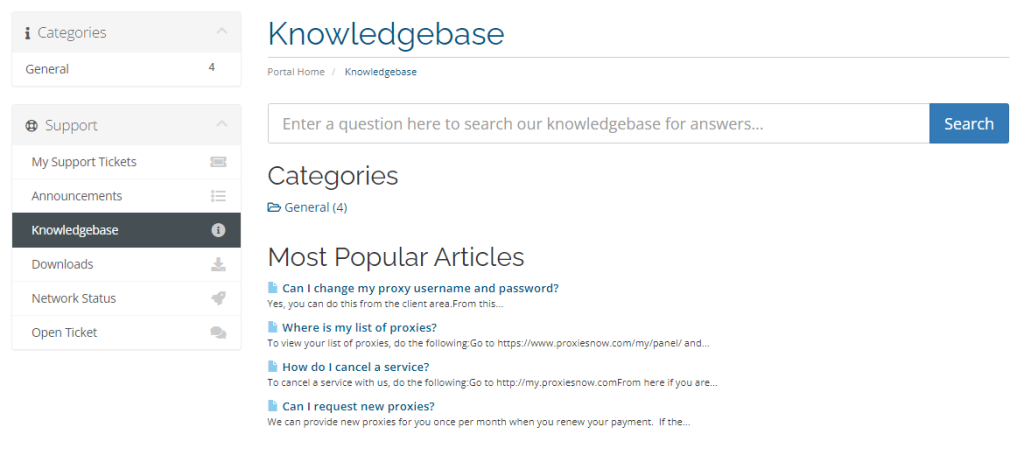 Can You Earn Money With ProxiesNow?
ProxiesNow doesn't have an affiliate program to join, so you have no options to earn money with it.
ProxiesNow Pros and Cons
It's time to break it down to ProxiesNow's most important strengths and weaknesses.
Positive
Cheap proxies
A great variety of proxies
Good location coverage
HTTP(S) and SOCKS5 support
IP Authentication and username/password authentication support
Easy to purchase
Several payment methods
24-hour refund policy
Unlimited bandwidth
Negatives
Unknown proxy pool size
No info about proxy rotation
Only HTTP(S) support for international proxies
Slow speed
Suspicious performance
No free trial
Bad customer support
No additional tools
No affiliate program
Final Verdict
The bad customer support and the negative customer reviews online about ProxiesNow proxies don't paint a pretty picture. But, the cheap proxies it offers mean you won't be risking a lot of money to see if they work for you as long as you go with the lowest plan.
Ratings
Below average
Score by our metrics
Positive
Cheap proxies
A great variety of proxies
Good location coverage
Negatives
Unknown proxy pool size
No info about proxy rotation
Only HTTP(S) support for international proxies
ProxiesNow Alternatives
ProxiesNow is clearly not one of the top proxy providers on the market, so it's good to have a few alternatives in mind:
IPRoyal – unlike ProxiesNow, this company has fast and ethically-sourced private, residential, and datacenter proxies, a big proxy pool, and excellent customer support.
YourPrivateProxy – this company offers affordable datacenter, static residential, and rotating residential proxies and an option to chat live with an agent.
Proxy-Hub – this brand offers affordable legally-sourced proxies, API, great customer support, and an affiliate program to join.
FAQ
Does ProxiesNow offer city targeting?
No, ProxiesNow doesn't offer city or state targeting. You can only select the country of your proxies.
Does ProxiesNow sell mobile proxies?
No, this proxy provider doesn't offer mobile proxies, at least for now.
Does ProxiesNow have an API?
No, ProxiesNow doesn't have an API or any other additional tool, unlike most proxy providers on the market.