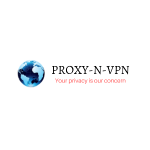 Proxy-N-VPN is a Romanian company that sells proxies and VPNs ever since 2012. It offers private and shared proxies, as well as proxies designed for specialized cases. Although the company has built and maintained a good reputation over the last decade, there are some things you need to know about it before subscribing.
Our goal is to help you find out everything about Proxy-N-VPN as a proxy provider, including both its strengths and weaknesses so you can decide if it has what you need or if you should look for another provider for your proxy needs.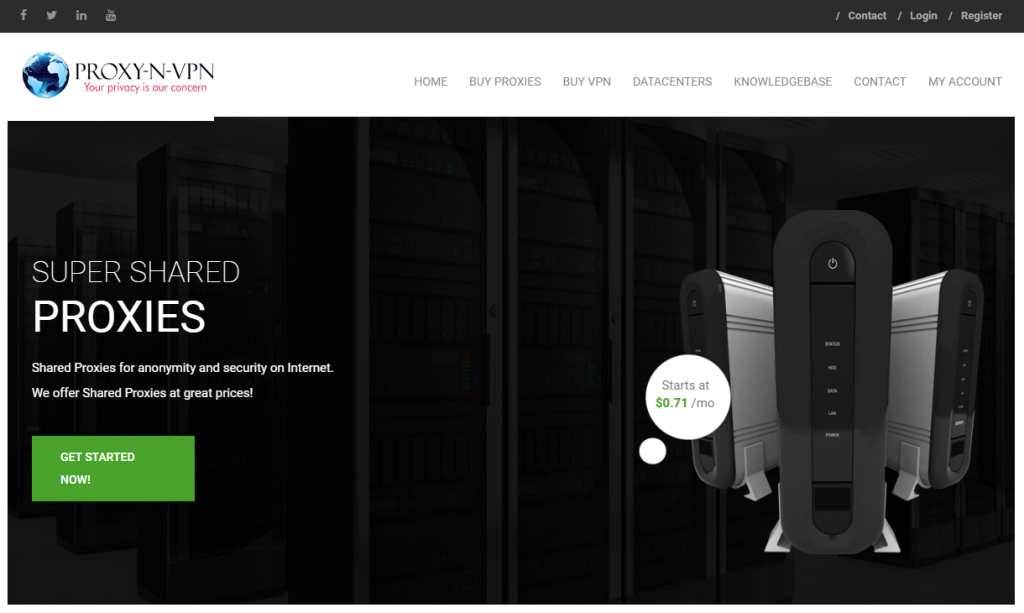 Proxy-N-VPN Introduction
Proxy-N-VPN is a company that's been selling proxies and VPNs for over ten years. It offers a variety of proxies, including private, shared, ticketing, gaming, social media proxies, and others. This is really great as it helps users get all the proxies they need from one place instead of looking for a different provider for each type of proxy they need.
All Proxy-N-VPN proxies are datacenter proxies, so you won't find any residential proxies here. If you look through the customer reviews on the internet, you'll find that most Proxy-N-VPN users are satisfied with how the support team and proxies work.
All proxies from this provider are highly anonymous and come with a 99.9% uptime guarantee. The company doesn't require any setup fee and doesn't restrict the bandwidth you use.
However, the refund policy of Proxy-N-VPN has a catch. Although the company says you have a 3-day money-back guarantee, it's not user-friendly. That's why you should learn more about it and anything else that's important to know before subscribing to this provider.

Proxy-N-VPN Features
One of the most important features of proxy providers is location coverage. It tells you whether it has IPs in the locations you need which is crucial for some proxy tasks such as bypassing geo-restrictions.
Proxy-N-VPN has a decent location coverage, offering IPs from several continents but mostly from the US. It has data centers in 30 cities in the US, including Los Angeles, Las Vegas, Miami, Chicago, New York, Atlanta, San Diego, Boston, etc.
It also has IPs from locations in Europe, including Madrid, London, Paris, Frankfurt, Amsterdam, Manchester, Stockholm, Warsaw, and Milan.
Other locations available include Montreal in Canada, Sao Paulo in Brazil, Tokyo in Japan, Tel Aviv in Israel, Sidney in Australia, and Johannesburg in South Africa.
Although there are providers with more impressive location coverage, Proxy-N-VPN covers enough locations for most proxy tasks. You can choose your IPs locations when ordering your package.
What's really great is that the site has a "Datacenters" page that shows all Proxy-N-VPN datacenters with server status and hardware configurations alongside the proxies' locations and network speed.
Another important feature to pay attention to is the size of the provider's proxy pool. This provider has over 250,000 dedicated IPs in its network, so although not a proxy pool size record-breaker, it's still a decent number that will keep you anonymous on the internet.
Since all Proxy-N-VPN proxies are datacenter proxies, they come from data centers, not real residential users. This makes them less secure than residential proxies, but they're faster, which is useful in situations like gaming and ticketing.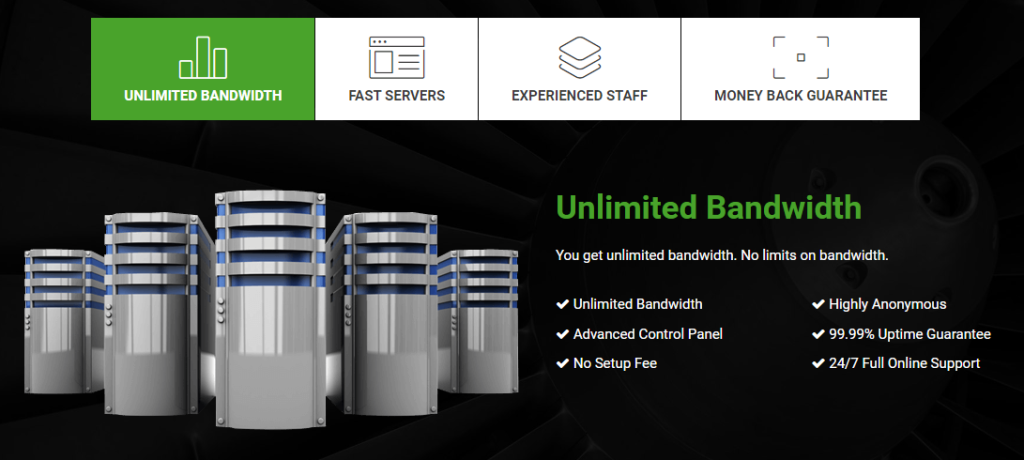 Types of Proxies
Proxy-N-VPN is one of the most versatile proxy providers on the market. Although all of its proxies are datacenter proxies, they are different in terms of privacy and usage scenarios. Currently, the company sells the following types of proxies: private, shared, social media, ticketing, gaming, classified AD, and shopping proxies.
Private proxies are the most secure and anonymous of all. That's because they are dedicated to one user only, so if you buy them, you'll know you're not sharing them with anyone else. This will give you peace of mind when using them as you won't have to worry about the consequences of other users' behavior.
Shared proxies are less secure and slower than private ones because they are shared with up to three users at the same time. But, they are considerably cheaper, so they can be a good option for tasks that don't require a high degree of anonymity and security or high speeds.
Ticketing proxies are designed for scraping ticket sites and purchasing hundreds of tickets automatically without worrying about getting blocked or banned.
The social media proxies from Proxy-N-VPN are clean private proxies that have never been used before on any social media site. They come from multiple cities and subnets and allow you to manage multiple social media accounts with a minimum risk of blocks.
Proxy-N-VPN's classified ad proxies are dedicated to only one user at a time, reducing the risk of bandwidth overload. They are designed for Amazon, Craigslist posting, eBay, Kijiji, and PayPal. You can use them to post as many ads as you want without worrying about bans.
This provider offers gaming proxies as well, so you can use them to bypass geo-restrictions, access geo-blocked content, and enjoy a smooth gaming experience.
The shopping proxies from Proxy-N-VPN will help you use automation tools to monitor sites that offer timed sales or limited editions and purchase multiple products as soon as they become available.
All of these proxies support both IP authentication and username/password authentication methods. They are all static datacenter proxies with no IP rotation available. They only support HTTP and HTTPS protocols, which means you won't find any SOCKS proxies here.
So, while the variety of proxies and the dual authentication support are one of Proxy-N-VPN's strengths, the lack of SOCKS and rotating proxies is definitely a drawback.

Proxy-N-VPN Proxy Speed and Performance
Proxy-N-VPN advertises itself as one of the fastest proxy providers on the market, providing 1,000 Mb/s fast servers. This is an excellent speed that's especially useful in gaming, streaming, shopping, and for literally anything else you plan to do with your proxies.
The company's network has hundreds of subnets to help you avoid blocking or cloaking. On top of that, the proxies come with unlimited bandwidth and 99.9% uptime which means they are very reliable.
But that's what the company says, and we're more interested in what customers have to say about the speed of Proxy-N-VPN proxies. So, we checked a few review websites and found plenty of satisfied customers saying Proxy-N-VPN proxies are fast and "work without interruptions."
Additional Tools
Most proxy providers have APIs or another additional tool like scrapers or proxy checkers to further improve their customers' user experience. Unfortunately, Proxy-N-VPN doesn't offer an API which is a very useful tool for all proxy users. But, it does have a speed checker that allows you to run speed tests for free.
Purchase Simplicity
Buying Proxy-N-VPN proxies is easy, even if you're a novice in the proxy world. You can easily find the available packages on the homepage or the "Buy Proxies" page. Once you select the desired package, you go to another page where you configure your desired options, including the proxy location and the billing cycle.
Then you enter your personal information and billing address, or if you're already registered on the site, you just enter your existing login information and choose the payment method. Once you get a verification email, your proxies will be instantly delivered to your account and ready to be downloaded and used.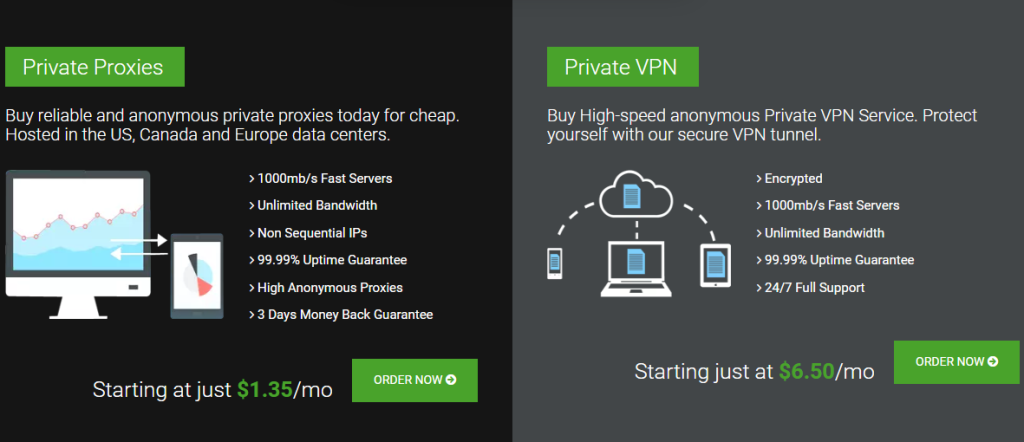 Proxy-N-VPN Pricing
Let's start this section by saying that Proxy-N-VPN is a very affordable proxy provider. One of the best things about it is that it allows you to buy only one private proxy, unlike most providers whose smallest packages consist of several proxies.
Besides the ability to buy one private proxy, you can also buy one social media proxy and one classified ad proxy. The smallest packages of the other types of proxies consist of more proxies.
One private proxy costs $2.35 a month and comes with unlimited bandwidth and 1,000 Mb/s fast servers. You have packages of 5 private proxies costing $11.50 a month, 10 private proxies costing $22.65 a month, and many more, depending on your proxy needs. The highest package consists of 1,000 private proxies and costs $1,390 a month, which means paying only $1.39 per proxy.
Shared proxies are cheaper, so the smallest package consists of 10 shared proxies and costs $11 a month, which is $1.1 per proxy. You have a variety of packages to choose from, the highest one providing you with 1,000 shared proxies for $710 a month, or $0.71 per proxy.
Proxy-N-VPN has three packages for its ticketing proxies. The lowest one costs $270 a month and provides you with 100 proxies. There's a package for 250 proxies at the price of $625 a month and 500 proxies at the price of $1,100 a month.
The social media proxies are not the cheapest but still affordable, with the lowest package costing $2.80 for one proxy, and the highest costing $240 for 100 proxies, which is $2.4 per proxy.
The classified ad proxies come in five packages allowing you to order 1, 5, 10, 25, or 50 proxies. If you order just one proxy, it'll cost you $3 a month, and if you order 50 proxies, you'll pay $2.60 per proxy or $130 per month.
There are three available plans for Proxy-N-VPN gaming proxies, the lowest one costing $15 for 5 proxies a month, and the highest one costing $125 for 50 proxies a month.
If you need shopping proxies, you can either order 10 proxies for $35 a month or 20 proxies for $67 a month.
When ordering your package, you can configure the billing cycle, so if you choose a longer period, you'll get the proxies for cheaper. All proxy packages come with unlimited bandwidth and 1,000 Mb/s speeds.
Proxy-N-VPN doesn't have a free trial, so you can't try its proxies before buying them which is a flop. Although the company boasts about its 3-day money-back guarantee on the homepage, there's a catch. You will only get a refund if you haven't used the proxies after buying them.
According to the Proxy-N-VPN refund policy, you will get your money back only if you experience technical issues that can't be solved by their team. So, we advise you to read their refund policy carefully before ordering any proxy package.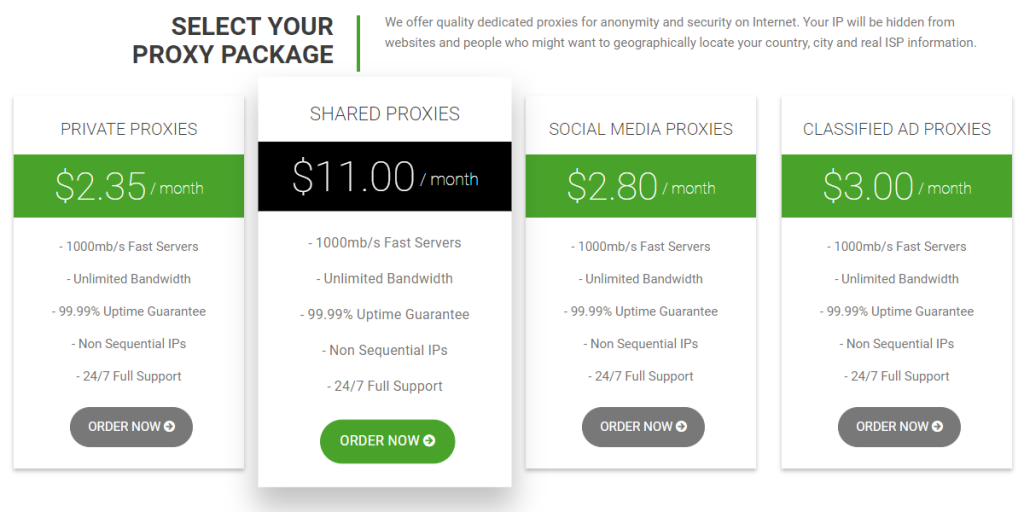 Proxy-N-VPN Discounts
Proxy-N-VPN doesn't offer any discounts on the site. So we've contacted them to ask for one, and the support team said they couldn't go lower than their current prices. But, you can find promo codes on the internet that will help you get Proxy-N-VPN proxies even cheaper.
Is Proxy-N-VPN Legit or a Scam?
Proxy-N-VPN is a legitimate company that has been offering proxies and VPNs for over a decade. Although we did find a few customer reviews according to which the provider has taken more money from their accounts, there are a lot more customers that actually praise the service.
After all, the company has been on the market for over ten years, so if it was a scam, there would've been a lot more complaints than just the few we've found. For that reason, we believe Proxy-N-VPN is totally legit.
Customer Support
The only way to contact Proxy-N-VPN is by opening a support ticket via email. This is very limiting, and the lack of live chat support is disappointing. There's a FAQ page that's not working, at least at the time of writing this review. You can see all of the questions but not the answers, so it's pointless.
On the good side, the support team is very fast and super helpful. Customers say they always get quick replies from the Proxy-N-VPN agents, so we wanted to see it for ourselves.
We opened a ticket with a few questions about their service, and we were surprised by how fast they replied. It took them only a few minutes to answer our questions which is pretty impressive. It shows you can contact them for anything and get the help or answers you need quickly.
Can You Earn Money With Proxy-N-VPN?
Yes, you can earn extra money with this provider as it offers an affiliate program you can join for free. Once you join it, the provider will give you textual links and a range of banners you can place within your website.
When some of your site visitors become a new Proxy-N-VPN user through your links, you'll get a 25% commission fee from each sale. You will be able to check your traffic, sales, account balance, and other details 24/7.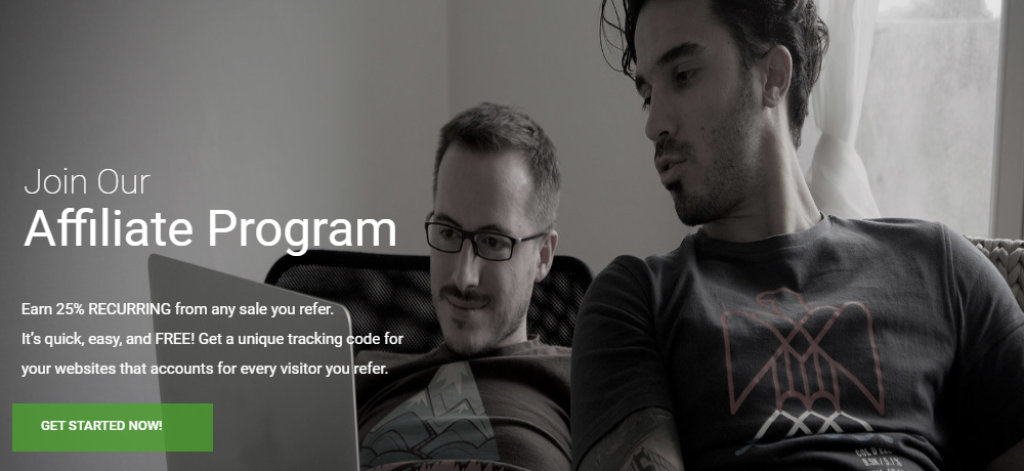 Proxy-N-VPN Pros and Cons
Here are the most important pros and cons of Proxy-N-VPN as a proxy provider that will help you decide if you want to go with it or look for another brand.
Positive
A great variety of proxies
Good location coverage
A decent-sized of proxy pool
IP and user/pass authentication support
HTTP(S) support
Static proxies
1,000 Mb/s fast servers
99.9% uptime
Unlimited bandwidth
Speed checker
A variety of packages
Affordable proxies
Easy to purchase and use
Good customer support
Affiliate program
Negatives
Datacenter proxies only (no residential proxies)
No rotating proxies
No SOCKS proxies
No API
No free trial
Refund policy that's not user friendly
No live chat support
Final Verdict
Proxy-N-VPN is a good choice for everyone looking for affordable and fast private and shared datacenter proxies, and datacenter proxies for specialized cases like gaming and ticketing. It's great for individuals that need only one proxy as well as businesses that need hundreds of proxies.
However, all proxies are HTTP(S) static proxies, so if you need rotating or SOCKS proxies, Proxy-N-VPN is not the right provider for you.
Ratings
Awesome
Score by our metrics
PROS
A great variety of proxies
Good location coverage
A decent-sized of proxy pool
CONS
Datacenter proxies only (no residential proxies)
No rotating proxies
No SOCKS proxies
Add your review
|
Read reviews and comments
Alternatives
Mars Proxies – unlike Proxy-N-VPN, this provider sells ethically-sourced residential and datacenter proxies that are SOCKS5 supported.
Proxyrack – this company offers rotating datacenter proxies that support HTTP, SOCKS, and UDP protocols.
Oxylabs – unlike Proxy-N-VPN, this brand has residential proxies, mobile proxies, socks5 proxies, and rotating ISP proxies and provides API.
FAQ
What payment methods does Proxy-N-VPN support?
Currently, Proxy-N-VPN accepts payments via credit cards, PayPal, Blockonomics BTC, WebMoney, Dotpay via Payssion, and Turkish Credit/Bank Card via Payssion.
Can you use Proxy-N-VPN proxies for emailing?
Yes, Proxy-N-VPN allows web mailing using Gmail, Mail, Yahoo, AOL, Hotmail, etc. But, SMTP is blocked for all clients.
Does Proxy-N-VPN offer yearly subscriptions?
Yes, you can choose the preferred billing cycle when making the order. The company gives you four options to choose from, 1 month, 3 months, 6 months, or 12 months.