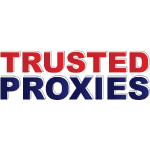 So, you have been looking for a reliable proxy for your web scraping needs, and you have come across TrustedProxies. Is it a reliable proxy? Does it live up to its name? This post will break down this provider, outline its features, pros, and cons, and give you an idea of whether you should trust it.
What exactly makes a proxy provider reliable? It all boils down to its integral features and what it has to offer its users. Is it fast? Is customer support available? Is it affordable? These are some of the questions we aim to answer in this review.

TrustedProxies Introduction
Right from its website, TrustedProxies claims to offer 'enterprise-Level web scraping solutions.' This company offers proxy services focusing on gathering data and SEO research, making it suitable for users who need proxies for web scraping bots and similar tools.
With enterprise-grade hardware, customers can rest assured that the speeds are incredible. You would think that a company with such high-level tech would charge highly for its services. This is not the case with TrustedProxies, as its services start at a mere $10, which is pretty affordable to the average user.
Despite being focused on one niche, TrustedProxies has a lot to offer. The company has streamlined its services to meet customers' needs in various use cases in the web scraping and SEO niche.
Use cases include SEO monitoring, eCommerce data collection, competitive price comparison, ad verification, etc. TrustedProxies claims to offer proxies customized to meet user needs in these fields, but are they worth it? Let us find out.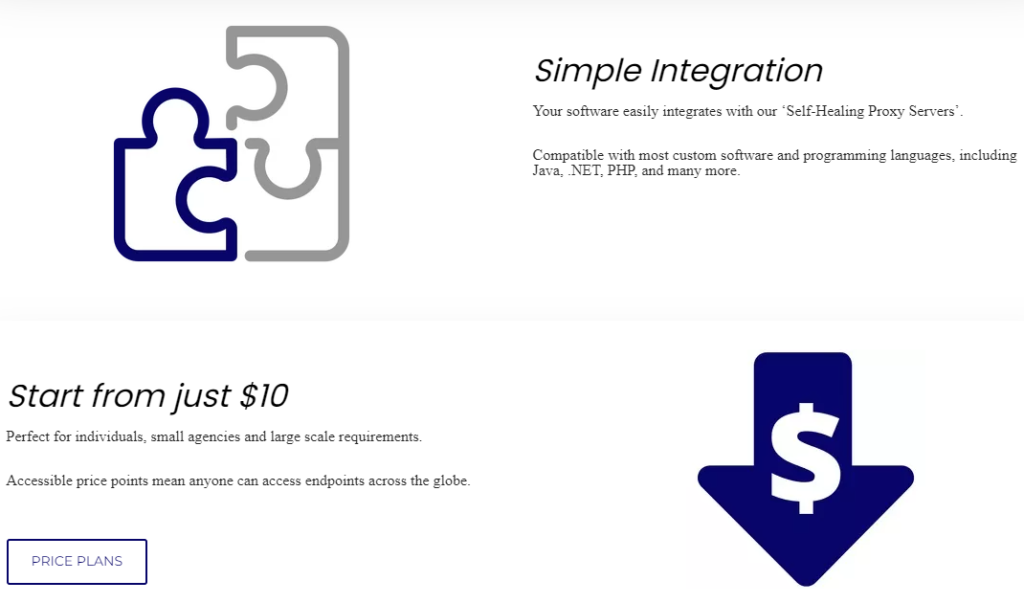 TrustedProxies Features
One of this company's most appealing features is its extensive location coverage, with proxies in over 80 countries. This is quite impressive as very few companies can achieve this feat. Only premium providers go over the 50 location mark in proxy coverage.
TrustedProxies does not specify the number of IPs in rotation on its website. Instead, the company markets the number of requests per minute from its different packages. The company also claims to own enterprise-level datacenters capable of meeting user needs. It does not explicitly mention whether it owns the datacenters or sources proxies from third parties.

Types of Proxies
The main types of proxies from TrustedProxies are datacenter proxies. If you think about it, this makes a lot of sense since the company is dedicated to web scraping and SEO use cases, and datacenter proxies are designed for such tasks.
The datacenter proxies come in two different packages: virtual dedicated and dedicated datacenter proxies. The website says that the virtual dedicated proxies can be shared with two users while the dedicated proxies have one user.
TrustedProxies supports both IP and username/password authentication, a big plus since users get to choose the authentication method that fits their needs. While IP authentication is the most secure method, TrustedProxies is quick to note that it is not always convenient for all users.
One big downside is that the provider has no support for SOCKS5 proxies. This premium feature sets a proxy company aside as a top-tier provider as these proxies are more efficient. Hence, customers looking for this feature will have to look for alternatives.
On the flip side, the proxies have what the company calls a 'self-healing mechanism.' What does that mean? Instead of dealing with IP lists, you are given a list of hostnames. Whenever any IPs are not working, the system automatically rotates, and the hostname remains the same.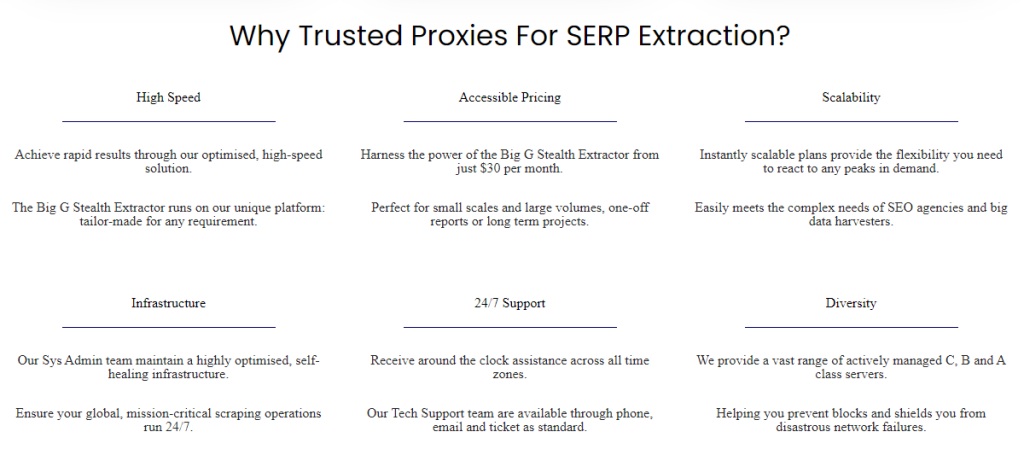 TrustedProxies Proxy Speed and Performance
Speed and performance are some of the most critical factors you should check for whenever you want to purchase a proxy from any company. The same case applies to TrustedProxies.
You should check for two things when determining performance: ping and speed. A ping is a unit of measurement that calculates the time it takes for a network request to reach the host server and return. Therefore, the lower the ping, the faster the request is transmitted.
With this in mind, a ping of lower than 20ms is generally considered impressive. The ping results from TrustedProxies are generally good, with an average of 50ms. Therefore, you are less likely to experience lag when working with this company.
The speed test results from TrustedProxies are also impressive. An estimated 80% of proxies from the company had speeds of more than 20 Mbps, while the remaining had speeds of 20 Mbps. This is quite impressive as you can use these speeds for simple to complicated tasks and, more importantly, efficient SEO and web scraping.
Given the impressive numbers, it goes without saying that they have excellent success rates as well. The provider does not restrict its proxies to specific websites meaning they will work for most if not all use cases.
Additional Tools
Apart from the conventional proxies, TrustedProxies also has a tool known as the Big G Stealth Extractor and the Proxy Server Cloud. In all truth, both these tools are proxies, with the only significant difference being that they are designed solely for web scraping.
The Big G web stealth extractor is designed for Google scraping at incredible speeds. TrustedProxies have fully developed the tool, and it does not have a large proxy pool at the moment.
In fact, the only major supported regions are the US and the UK. The tool can accept up to 600 queries per minute, pass them to Google, and then get the results.
The Proxy Server Cloud is just the same as the Big G Stealth Extractor, with the only significant difference being that you can use this one to scrape non-Google websites. All in all, these tools are designed for web scraping. The websites lack an API to simplify proxy use for customers.
Purchase Simplicity
The TrustedProxies website is pretty easy to use. One of its biggest appeals is its lack of fluff content. The information presented is straight to the point, which is a big plus for customers. Navigating the website is also pretty easy, and you most likely won't need the help of the customer support team just to navigate the website.
The product pricing process is also straightforward. The website lists all the different packages available and provides their integral features. You are then free to purchase the product that meets your needs.
TrustedProxies Pricing
TrustedProxies has three different packages, each with different pricing. The first is the Big G Stealth Extractor. The pricing options are divided according to the customer's needs, whether an agency or an enterprise. The cheapest option is the solo agency plan which costs $30 per month. Here you get 2 GB of bandwidth and unlimited users. As you go up the pricing plan, the bandwidth increases.
The Proxy Server pricing plan is similar to the Big G Stealth Extractor. You get two options as either an agency or an enterprise, with the cheapest plan starting at $50 per month, and the more you pay, the bigger the bandwidth. Keep in mind that you can choose between monthly, quarterly, semi-annual, and annual plans for both.
The last package is the International Proxy Servers, which comprises virtual dedicated and dedicated datacenter proxies. The cheapest package is the virtual dedicated proxies which start at a mere $10 per month. The bandwidth limit is 25 GB for the US and the UK and 10 GB for the rest of the world.
The Dedicated server plan starts at $17 per month with a fair usage unlimited plan for the US and the UK and 25 Gb for the rest of the world. The company offers a seven money-back guarantee for both the virtual dedicated and the dedicated plans.
It is also worth noting that the company offers a free trial for its products. However, it mentions that the free trial is reserved for registered users, and the company reserves the right to revoke the free trial at any time.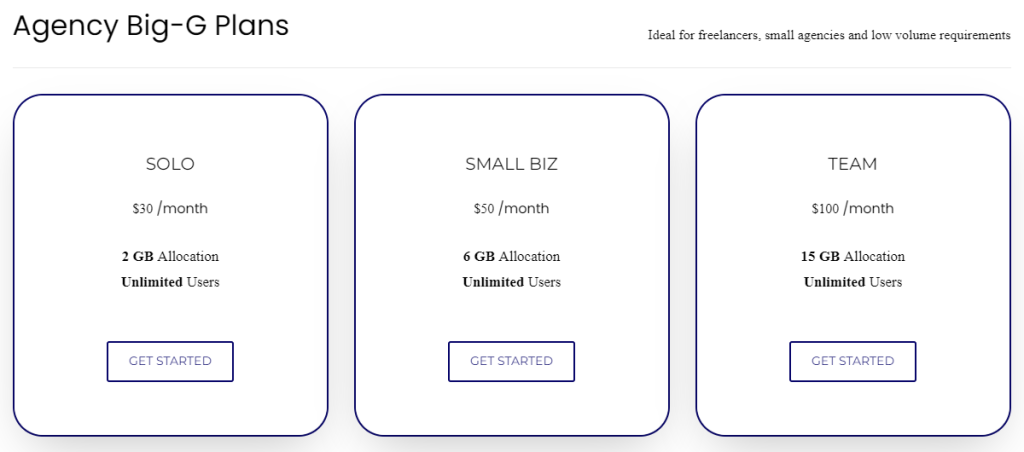 TrustedProxies Discounts
The discounts at TrustedProxies are minimal. The company does not explicitly mention that it offers discounts for its services. It only gets a bit cheaper if you go for the quarterly, semi-annual, and annual plans.
The discounts themselves are so small you probably will not notice them. For instance, if you buy the solo plan under the quarterly option, you will be charged $29 per month instead of $30 per month.
The big plans have more significant discounts. A key example is the team package for $100 per month for the monthly plan and $90 per month for the annual plan.
Is TrustedProxies Legit or a Scam
TrustedProxies is a legitimate company offering services to its customers. Research shows that the company lives up to its word and provides extra fast proxy services capable of high-profile web scraping and SEO activities.
The customer reviews are positive, with most customers recommending the provider for its excellent service. Hence, this is a top-tier premium provider that cares about its clients.
Customer Support
TrustedProxies provides two main ways for you to reach out to their customer support team. You can opt to fill out a form with your details and issue, or you can opt to call them. The company provides a US number and an international number on the website.
One significant downside is that it does not have a live chat option regarded as highly convenient. However, the response time is nothing short of impeccable. We reached out to the customer support team using the form, and they replied within 20 minutes. This is an impressive feat since most companies take upwards of two hours to reply to their customers.
Can You Earn Money With TrustedProxies?
Users who want to earn money with TrustedProxies can join its affiliate program. The affiliate button is located under the 'About Us' tab on the home page. The affiliate page is pretty informative as it outlines all details concerning the program.
Affiliates earn 20% commission from the clients they successfully refer to TrustedProxies. It takes approximately 35 days for the funds to be remitted to the affiliate account with a minimum payout of $20.
TrustedProxies and Cons
TrustedProxies certainly has some areas where it has shown prowess. In others, it falls behind its competitors. Hence, depending on your needs, you might work with this company or be forced to look for alternatives. With this in mind, below is an outline of its pros and cons.
Positive
Money-back guarantee
Two types of authorization 
Impressive customer support 
Good location diversity 
Free trial 
Pros
TrustedProxies has some factors that make it stand out, as listed below.
The company offers a seven-day money-back guarantee, which is pretty impressive.
Two types of authorization
TrustedProxies offers both IP authorization and username/password authentication.
Impressive customer support
The customer support response time is pretty fast, and they're always ready to help with any issues you may encounter.
The company supports proxies from over 80 countries, which is above the industry average.
TrustedProxies offers a free trial for business users, although it is only reserved for registered users, and the company can revoke it at any time.
Cons
While it has its pros, TrustedProxies is not without its cons.
The subscription packages from this company come with limited bandwidth, which is not the case with some other providers.
Final Verdict
After a deep analysis, it is evident that this is a legitimate company focused on providing top-tier services to its customers. Some of its highlights include impressive proxy speed, two authentication methods, SOCKS5 support, etc.
Therefore, if you are a user interested in web scraping and SEO, this could be a good choice. The company is devoted to streamlining its services for this purpose. It has two tools that are solely designed for web scraping.
Ratings
TrustedProxies Alternatives
Not every user's needs are the same. Some users might find this company lacking in features and decide to go for alternatives. Below are some providers worth checking if TrustedProxies doesn't meet your needs.
IPRoyal is a market leader in proxy service. It offers a wide range of proxies ranging from ethically-sourced residential proxies to datacenter, mobile, and sneaker proxies.
This is another budget-friendly option. If you're looking to make the most of every penny, SOAX is worth looking into.
Rayboite is devoted to SEO and web scraping activities. It offers datacenter, residential, and ISP proxies.
FAQ
Is TrustedProxies a Legitimate Company?
TrustedProxies is a legitimate company with a proven record of delivering excellent services to its customers. The company offers datacenter proxies for web scraping.
Does TrustedProxies Offer SOCKS5?
Yes, the company supports SOCKS5. Even though they do not explicitly mention this, they do, in fact, have this feature.
Is TrustedProxies Affordable?
With packages that start at $10 a month, this proxy service is quite affordable. Limited bandwidth will be a turn-off for many potential clients, though.