Good proxies can help you access all that Craigslist has to offer. Whether you want to scrape public data from the site, unblock it, or post multiple ads to various locations, using quality Craigslist proxies can help you reach your goals.
However, finding the best Craigslist proxy provider for your needs and budget can take time and effort. For that reason, we've found the best options on the market for 2022 that will hopefully make this decision easier for you.
But before we delve into each proxy provider from our list, let's explain what Craigslist is and why you need to use proxies for it.
What Is Craigslist?
Craigslist is one of the most popular websites for posting and viewing local ads. It helps you to connect with people near you so you can sell, buy, or find almost anything. There's a listing for jobs, garage sales, personal ads, used cars, apartments, etc. You can even find things offered for free, provided that you pick them up because Craigslist allows you to post for free.
Right now, the site is available in 70 countries and 570 cities worldwide, giving millions of people a chance to find the product, service, or job they want, and business owners to post ads and reach potential customers and clients.
Why Use Craigslist Proxies?
Finding the perfect deal on Craigslist can be time-consuming and even impossible if you're restricted by region. With quality proxy servers, you can make it appear as if you're in another location and access the site even if it's unavailable in your region.
Proxies will also help you to post ads on other location boards and reach foreign consumers. For example, if you live in the US, Craigslist won't allow you to post anything on the UK board. With proxies, however, you can make the Craigslist server think you're connecting from the UK, allowing you to target the UK audience.
Another reason to use Craigslist proxies is to post multiple ads. This can be really useful to business users since Craigslist allows posting only one ad in one category per 48 hours. You just have to make sure you use one proxy per posting and avoid making multiple posts at the same time, and you won't have to worry about getting detected and blacklisted.
Last but not least, proxies can help you scrape publically available data from Craigslist, which can be useful to both individual and business users. The site has endless information you could never analyze by hand because it doesn't have an API.
Using a Craigslist scraper can help you get all the data you need in a matter of minutes. Whether that's finding personal ads or job postings based on your chosen keyword, a scraper can help. However, like any other web scraper, this one is also a bot, so Craigslist's anti-scraping protection can easily detect it. This is when proxies can help. They will keep your Craigslist scraper hidden and ensure effective scraping without worrying about bans.
How to Choose the Best Proxy Service for Craigslist
Here are a few things to consider when looking for the best proxy service for Craigslist if you want to get the best results:
Use residential proxies for scraping
Since residential proxies can rotate automatically, they will make it harder for the Craigslist anti-scraping software to detect you and block you.
Opt for residential proxies for new listings
These proxies usually cover more locations up to the city level, so they are ideal if you need to target a specific city. Otherwise, you can go with datacenter proxies.
Pick a provider with great location coverage
This will allow you to access any Craigslist board you need, as long as the provider allows you to target the supported locations.
No need for SOCKS5 proxies
You don't necessarily need a SOCKS5 proxy for Craigslist as they are usually more expensive.
Avoid free Craigslist proxies
Aside from not working well with Craigslist, free proxies are very unsafe and unreliable, so using them can compromise your online privacy and security. It can also get you banned from Craigslist.
Best Gaming Proxy Providers of 2022 – Quick Summary
1. IPRoyal – The best premium Craigslist proxy provider
2. Bright Data – A huge proxy pool and plenty of useful tools
3. Smart proxy – Free proxy apps for scraping
4. Oxylabs – Next-gen residential proxies
5. MarsProxies – Clean IP addresses for minimal risk of IP bans
6. GeoSurf – Perfect for corporate users
7. SOAX – Precise location targeting
8. Rayobyte – Country, state, city, and ASN-level targeting
9. Flipnode – Backconnect residential proxies for corporate user.
10. Shifter – Backconnect residential proxies with custom IP rotation
Full Providers Reviews
Now that you know why you need proxies for Craigslist and what you should consider when choosing them, let's see where you can find the best ones.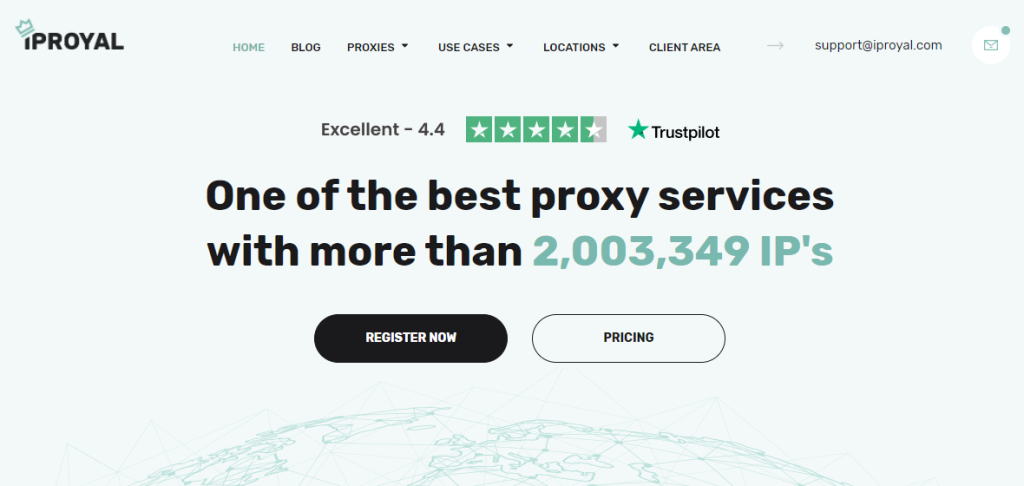 As one of the most reputable proxy providers in the industry, IPRoyal offers premium proxies for individuals and business users. It sells fast and reliable residential, static residential or ISP, datacenter, and 4G mobile proxies at very competitive prices.
The residential proxies from this provider have some of the most flexible rotation options on the market and allow unlimited concurrent sessions, making them ideal for scraping Craigslist.
IPRoyal has more than 2.8 million ethically-sourced residential proxies obtained from real users and real devices. This makes them highly trustworthy, so you can use them for posting multiple ads on Craigslist with minimal risk of an IP ban. Plus, the provider has excellent location coverage, offering IP addresses from more than 190 worldwide locations with an option to target cities and states.
---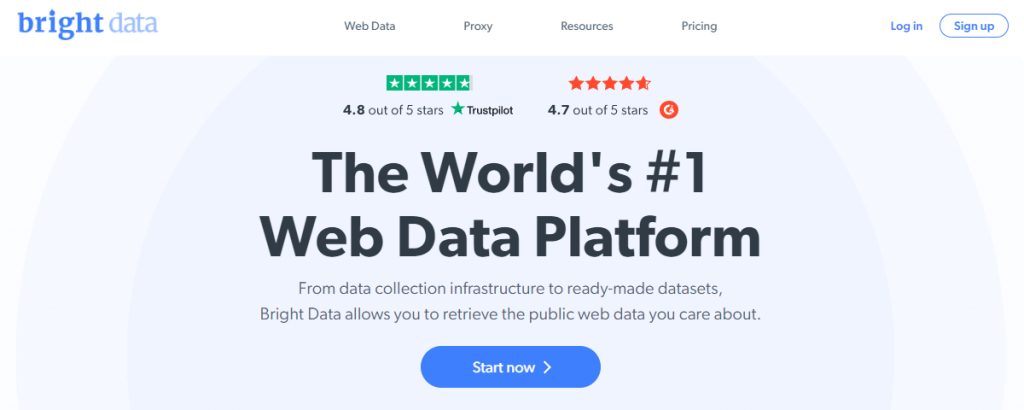 Bright Data is a well-known name in the proxy industry, boasting a huge proxy pool of more than 72 million IP addresses. The provider sells residential, datacenter, ISP, and mobile proxies covering over 195 locations worldwide and various useful tools like custom API and Web Unlocker.
Targeting is important for Craigslist, and Bright Data allows you to target by country, state, city, or ASN. However, you have to pay more to get access to city-level targeting as well as dedicated proxies. This makes Bright Data proxies even more expensive than they already are.
The proxies are ethically sourced and have high uptime and decent speeds. The residential proxy servers support unlimited concurrent sessions, so you can use them for scraping Craigslist.
---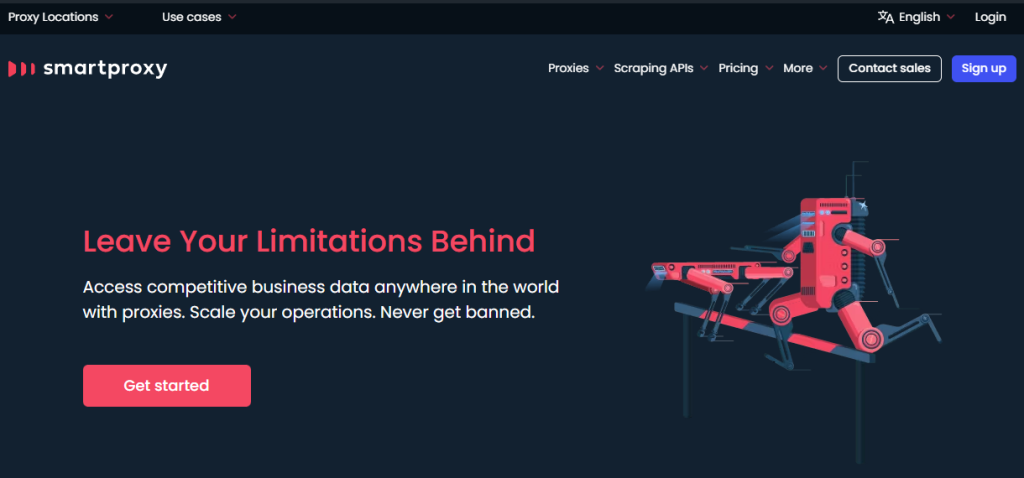 Smartproxy is a popular proxy provider among scraping professionals. That's because it offers reliable residential proxy servers and free apps like an anti-detect browser and visual web scraper. Plus, it allows you to run them with unlimited concurrent sessions, making them a great choice for scraping Craigslist.
Besides residential proxies, the provider also sells dedicated datacenter proxies. When it comes to the proxy pool size and location coverage, Smartproxy offers over 40 million residential IP addresses that come with automatic IP rotation and over 100,000 datacenter IP addresses from more than 195 worldwide locations.
The best part is that the residential proxies allow you to target by city and country, so you can access whatever Craigslist board you need.
---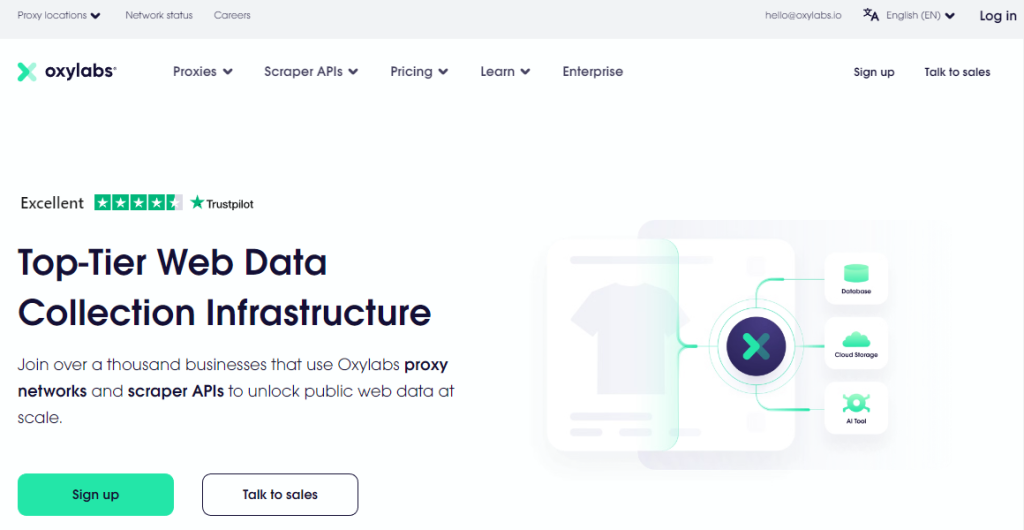 Oxylabs is a versatile proxy provider, offering residential, ISP, datacenter, shared, dedicated, and mobile proxies with insurance. The most impressive part about this provider is the proxy pool consisting of over 100 million residential IP addresses covering more than 195 locations around the world. With such a massive pool, you don't have to worry about getting the same IP twice.
The residential proxies allow you to target by country, state, and city, as well as run unlimited concurrent sessions. Not to mention the next-gen residential proxies that guarantee a 100% success rate when collecting data. On top of that, the provider offers a few scraper APIs, making it an excellent option for scraping and posting on Craigslist.
The insurance that comes with the proxies makes Oxylabs ideal for companies and not the best option for private users on a tight budget.
---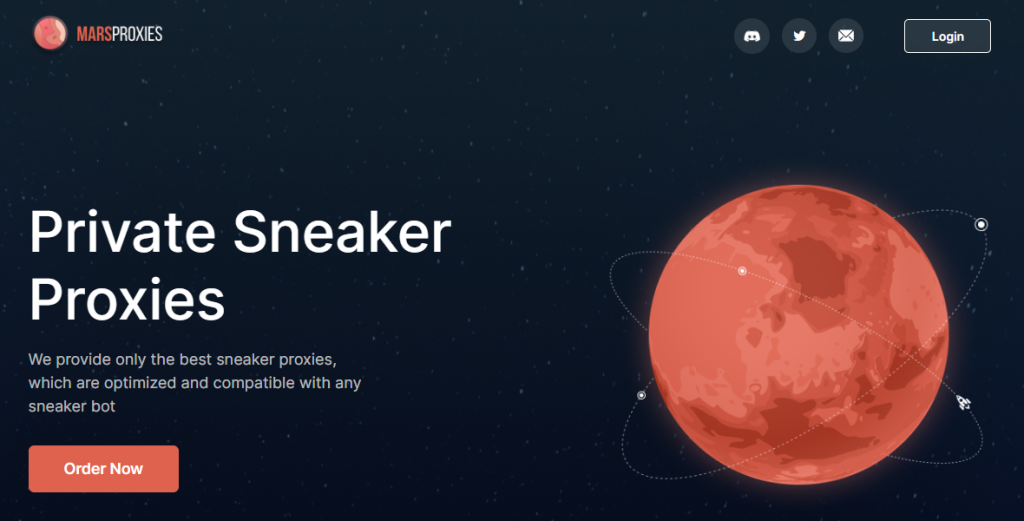 MarsProxies has gained a high reputation among sneakerheads worldwide due to the high speeds and clean IP addresses. But this also makes its residential and datacenter proxies a great choice for many other use cases, including scraping and posting on Craigslist. The provider has over 550,000 clean IP addresses from over 190 locations across Europe and the United States.
MarsProxies support IP authentication and username/password authentication, so you can use its proxies with any bot you want. The proxies have 99.9% uptime and speeds of up to 10 Gbps, making them one of the fastest and most reliable proxies on the market.
What's more, they are dedicated to one user at a time, so you won't share your IP with anyone else. The affordable pricing and daily plan available make the provider perfect for individuals and newbies.
---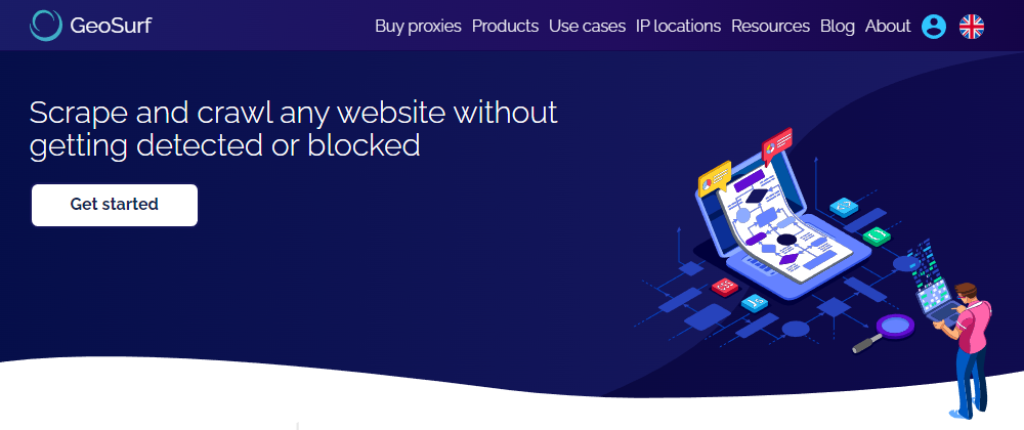 This company is one of the veterans in the proxy industry, offering over 3.5 million ethically-sourced residential proxies with flexible rotation options. When it comes to location coverage, it has IP addresses from 192 countries and 1,700 cities across the world, allowing you to access whatever Craigslist board you want.
The provider supports rotating and sticky sessions, letting you hold the same IP for up to 30 minutes or choose your own timeframe. It also provides automatic IP rotation that assigns you a new IP address for each request you make. Although GeoSurf allows you to target by country, city, or state, you'll have to pay extra to get access to city-targeting.
The legally-binding agreements the company signs with its customers make its proxy service ideal for corporate users that want to ensure data privacy – hence the higher prices.
---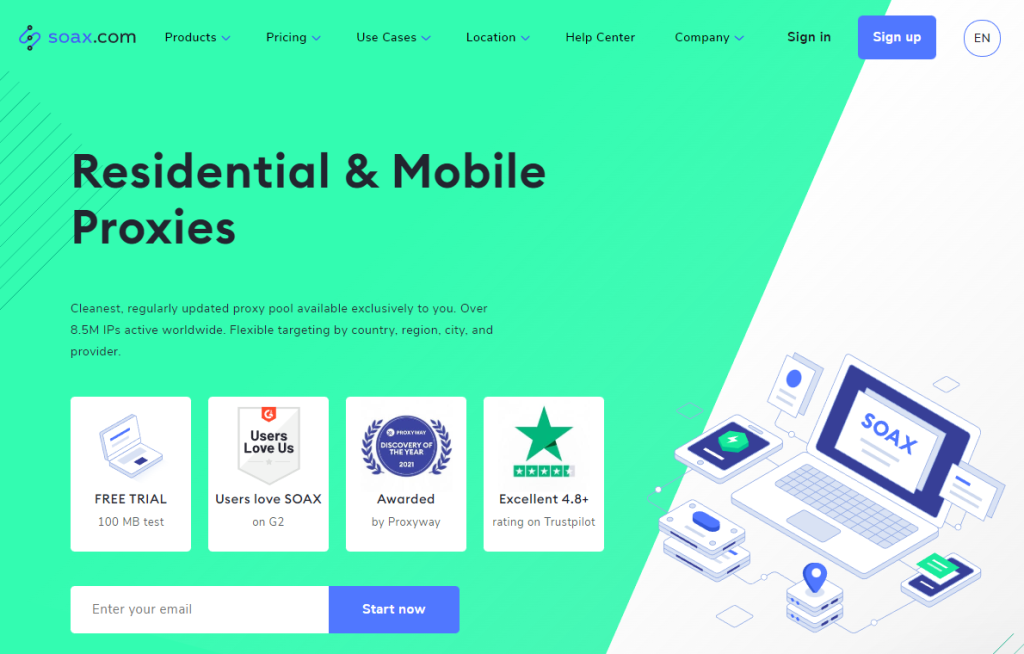 SOAX is another well-known name in the proxy world, offering residential and mobile proxies, as well as datacenter proxies coming soon. Right now, it has over 8.5 million IP addresses covering more than 185 worldwide locations.
Aside from the great location coverage and the proxy pool size, the city and ISP level targeting made us put SOAX on our list of top 10 Craigslist proxy providers. The proxies have high performance and come with highly adjustable rotation options. This means you can use them to access or post ads on any Craigslist board you need.
On the downside, they are considerably slower than proxies from other providers.
---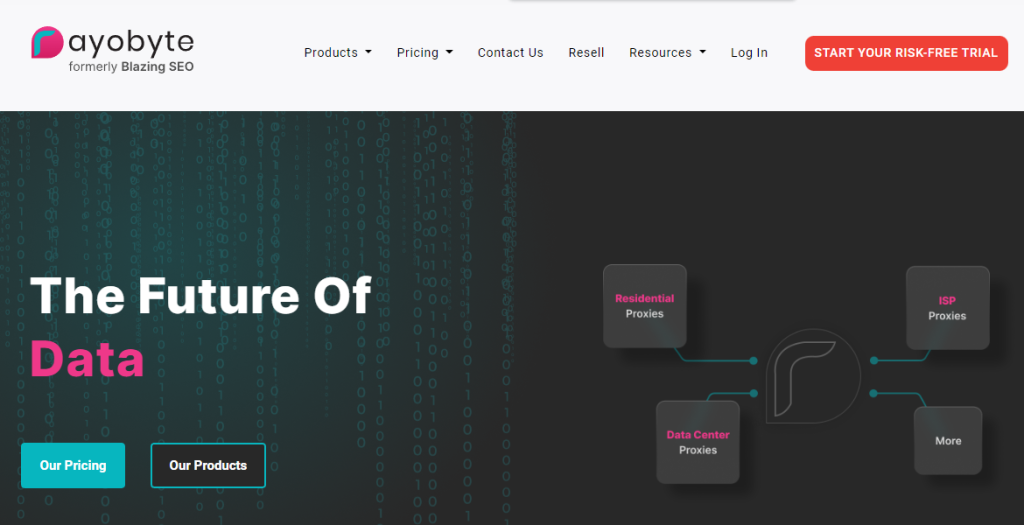 Rayobyte offers reliable and trustworthy residential proxies obtained from real users and real ISPs. Besides residential proxies, you can also find other proxy types, including datacenter, ISP, and mobile proxies. Although the exact proxy pool size is unknown, Rayobyte says it has millions of ethically sourced residential IPs and over 300,000 datacenter IP addresses.
In terms of location coverage, the provider offers IP addresses from almost every country in the world. It supports country, city, state, and ASN targeting and dual authentication methods. The datacenter proxies can be rotating, dedicated, or semi-dedicated, depending on your needs. They come with unlimited bandwidth and fast speeds.
---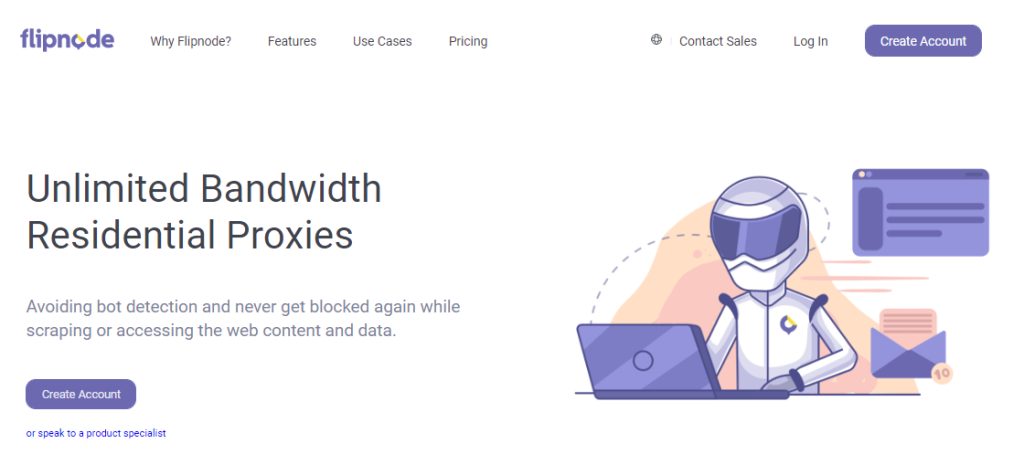 This provider offers authentic backconnect residential proxies with unlimited bandwidth. The 9.5 million IP addresses from over 195 worldwide locations are more than enough to post ads on Craigslist without worrying about getting detected for using the same IP address twice.
The company sells two types of residential proxies – sticky and high-rotating backconnect residential proxies. No matter which of them you choose, you can rest assured they are sourced from real users and internet service providers. They come with automatic IP rotation and custom IP rotation time, as well as IP whitelisting support.
On the bad side, they lack city and ASN targeting, so you may not be able to open a city-specific Craigslist site.
---

Last but not least, Shifter is a reputable proxy provider focusing on backconnect residential proxy servers for data-driven marketing. Both types of residential proxies, basic and special, are ethically sourced, minimizing the risk of detection and IP bans. The large proxy pool of over 50 million IP addresses and excellent location coverage makes it a great option for Craigslist users.
Shifter has IP addresses from almost every county and city in the world, but they only allow you to target countries, at least for now. They come with unmetered bandwidth and custom IP rotation, allowing you to set the IP rotation time between 5 and 60 minutes. The proxies have high uptime and success rate and low response time, ensuring a fast and smooth connection.
---
Advantages of Using Craigslist Proxy Servers
Using Craigslist proxy servers or proxies for Craigslist can help you access and use the site to the fullest from any corner of the world. By hiding your original IP address, they can help you bypass geo-restrictions and access it regardless of your location.
Proxies can also help you to stay anonymous on Craigslist and use the service privately. They can help you scrape data from the site easily and safely by keeping your Craigslist scraper under the radar. This can be very useful for both individuals that want to find the perfect product or service quickly and businesses that need Craigslist data for creating strategies and plans.
Premium proxies can help you get around phone verification and make multiple posts on Craigslist by making the site server see you as a different user each time you post an ad.
Key Points to Look for in a Craigslist Proxy
When looking for Craigslist proxies, ensure they have the following features so you can use them to the fullest and not worry about getting banned.
Ethically sourced – always choose ethically sourced proxies to minimize your risk of IP bans.
Residential proxies – these proxies offer higher privacy and security than other types of proxies.
High speeds – fast proxies will help you save time and focus on other parts of your business.
High uptime – this means high reliability and no sudden crashes.
IPs from the right location – check if the provider offers IP addresses from the location you need.
Conclusion
After researching the market and going through many reviews, we've selected our top ten picks for Craigslist proxy providers for 2022. Each is a legitimate proxy provider selling legally-sourced proxies compatible with Craigslist. However, they all have different features and qualities, so pick the one that works best for your needs and budget.