The increased demand for IP addresses has caused a lack of IPv4 IP addresses for every internet-connected device in the world. This is why the IPv6 protocol or IPv6 IP addresses were developed, and they are starting to become widely accepted across the globe.
Since IP protocols have changed, proxy providers have to follow the trends and provide IPv6 proxies for their clients. To help you find a good provider that sells fast, reliable, and affordable IPv6 proxies, we've researched the market and compiled a list of the top ten IPv6 proxy providers for 2022.
Best IPv6 Proxy Providers of 2022 – Quick Summary
1. IPRoyal – overall the best IPv6 proxy provider
2. Proxynet – provider with the largest IPv6 proxy network
3. Smartproxy – provider with business-focused plans
4. Oxylabs – provider that offers IPv6 proxies with insurance
5. ActProxy – provider with affordable IPv6 proxies
6. BestProxyAndVPN – proxies with city-level precision
7. Proxy-Cheap – private datacenter IPv6 proxies
8. RapidSeedbox – proxies with a 14-day money-back guarantee
9. Proxy-Seller – provider with a custom package available
10. Proxy6 – provider with flexible packaging options
What Is an IPv6 Proxy?
An IPv6 proxy is a proxy server that uses the IPv6 protocol. It translates IPv4 traffic into IPv6 traffic so that devices using the IPv4 protocol can reach servers hosted on the IPv6 standard. Thanks to IPv6 proxies, anyone can interact with IPv6 standards, even those using the older version of the protocol.
Just like any other proxy server, the IPv6 proxy hides your real IP address and location to provide you with online privacy and security. It works as a middleman between your device and the internet, intercepting and translating IPv4 traffic into IPv6 traffic to ensure you can connect to the appropriate traffic no matter what type of protocol you use.
IPv4 vs. IPv6
Both IPv4 and IPv6 are internet protocol versions, the latter being an updated version of the former because of the scarcity of IP addresses. Internet Protocol addresses (IP addresses) are assigned to each internet-connected device, functioning as its identifier. They determine the technical format of the addressing and packet scheme. They also enable virtual communication between a source and a destination.
What about their differences? For starters, they differ in the address format, the IPv4 being a 32-bit decimal address consisting of four fields separated by a dot and the IPv6 being a 128-bit hexadecimal address consisting of eight fields separated by a colon.
When it comes to classes of IP address, IPv4 has five different classes, whereas IPv6 doesn't contain any. While IPv4 supports VLSM (Virtual Length Subnet Mask), IPv6 doesn't support it. In terms of address configuration, IPv4 supports manual and DHCP configuration only, while IPv6 supports these along with renumbering and auto-configuration.
IPv4 is not developed for security purposes, unlike IPv6. IPv6 provides encryption and authentication, while IPv4 doesn't provide them.
Regarding proxies, IPv4 proxies are more popular and expensive than IPv6 proxies. They are also more compatible with current automation tools on the market because most of them were designed with IPv4 in mind. IPv6 proxies, on the other hand, offer a higher level of security than IPv4 proxies.
How to Choose the Best IPv6 Proxy Provider?
The most important thing is to look for premium IPv6 proxies from legitimate and reputable providers and ensure they are legally sourced. Premium IPv6 proxy providers offer reliable proxy servers with high performance.
They also provide customer support to help you solve any IPv6 proxy-related issue so you can use the proxies to the fullest. This means you should avoid free IPv6 proxies and go with paid ones coming from a good provider. Free proxies are unsafe and usually have poor and sluggish performance, so it's best to stay away from them.
All this requires researching the market and reading plenty of reviews to find the ideal provider for you. But don't worry as we have done the work for you and picked the best IPv6 proxy providers for 2022.
Full Providers Reviews
If you're looking for premium IPv6 proxies, you've come to the right place. Our ten best picks are based on their features, performance, and pricing.
---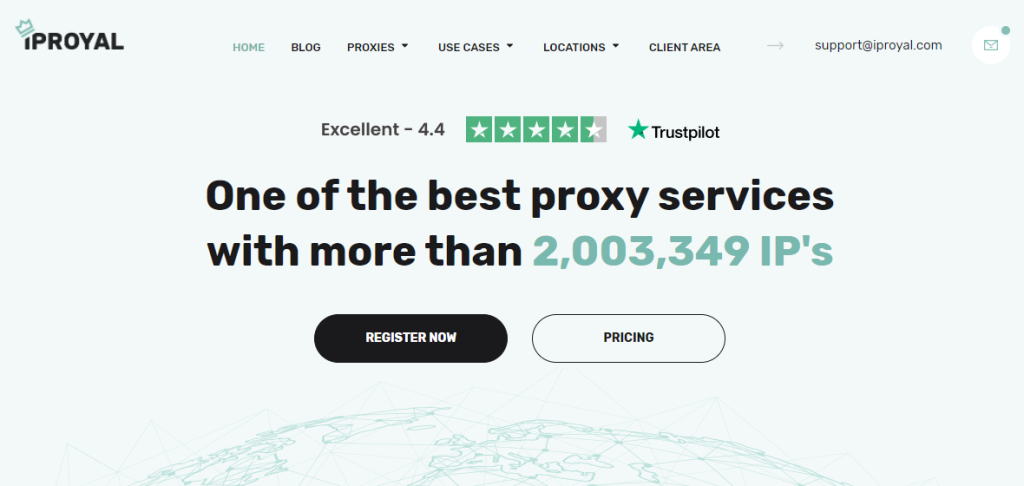 IPRoyal offers a variety of premium proxies known for their high success rates, fast speeds, and affordable prices. Its proxy network consists of over 2.8 million IP addresses from over 190 locations across the globe. The provider sells residential, datacenter, and 4G mobile proxies obtained legally and ethically, so you can rest assured you'll enjoy a reliable and safe connection.
The proxies from IProyal support both IPv4 and IPv6 protocols, but the company has even a dedicated package of IPv6 proxies that are available immediately. You can sign in by using a username and password or whitelisting your IP address. They also support HTTP(S) and SOCKS5 connections and city and state targeting.
IPRoyal's proxies are private or dedicated and have blazing speeds of 1 Gbps to 10 Gbps and 99.9% uptime, guaranteeing a fast and smooth connection. They come with unlimited bandwidth, flexible rotation options, and 24/7 customer support.
---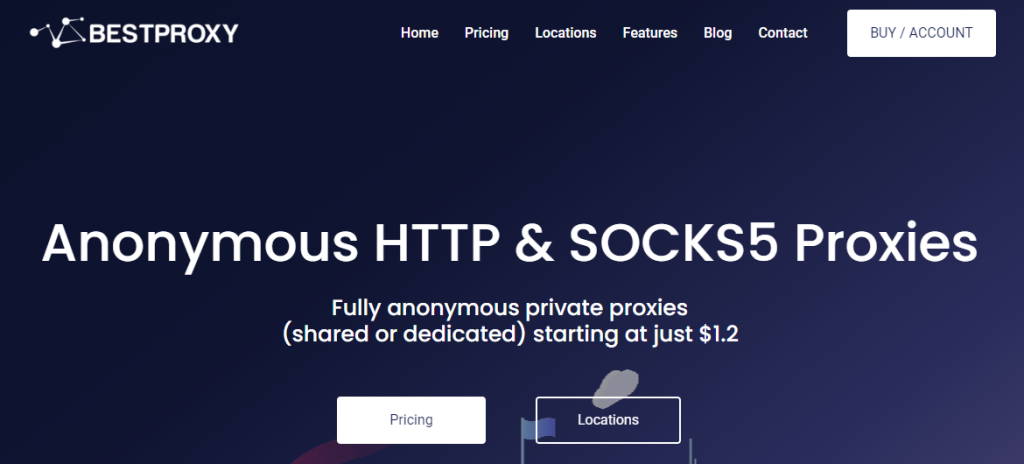 Proxynet is a premium proxy provider, offering IPv6 datacenter proxies along with IPv4 datacenter and mobile residential proxies. The company has the largest proxy network consisting of 13 "nonillion" IPv6 IPs, and if you're wondering what a nonillion is, it's a number with 30 zeros, so it's a lot!
When it comes to location coverage, this provider has IPv6 IPs from only four locations – the US, UK, Germany, and Turkey. The proxies have 99.9% uptime which means they are reliable, but the 10Mbit speeds are below average.
The proxies from this provider support both HTTP(S) and SOCKS5 connections and dual authentication. They come with unlimited bandwidth and unlimited connections, so you can use them on multiple devices simultaneously. On the downside, the company has no free trial or refund policy.
---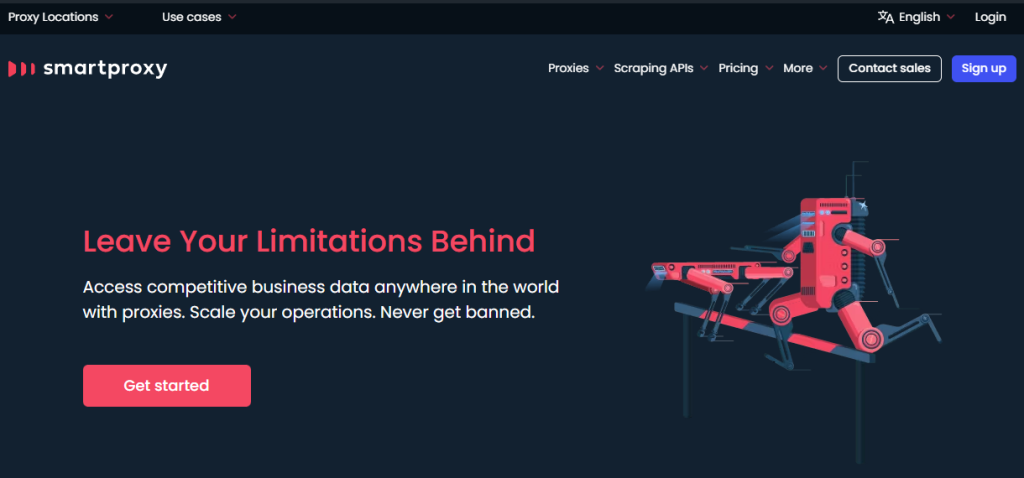 Smartproxy has a proxy pool consisting of over 40 million residential and datacenter proxies, 15% of which support the IPv6 protocol. In other words, if the target you're trying to reach supports IPv6, the exit node will route the request through IPv6. The IP addresses from this provider cover 195 locations across the globe.
The proxies have a high success rate and a response rate of less than a second. They support HTTP and HTTPS connections only, so there's no SOCKS support. You can keep the same IP address for longer or have it automatically rotated. The proxies have 99.9% uptime, so you can expect a good internet connection.
Smartproxy charges per bandwidth, so the plans don't include unlimited bandwidth.
---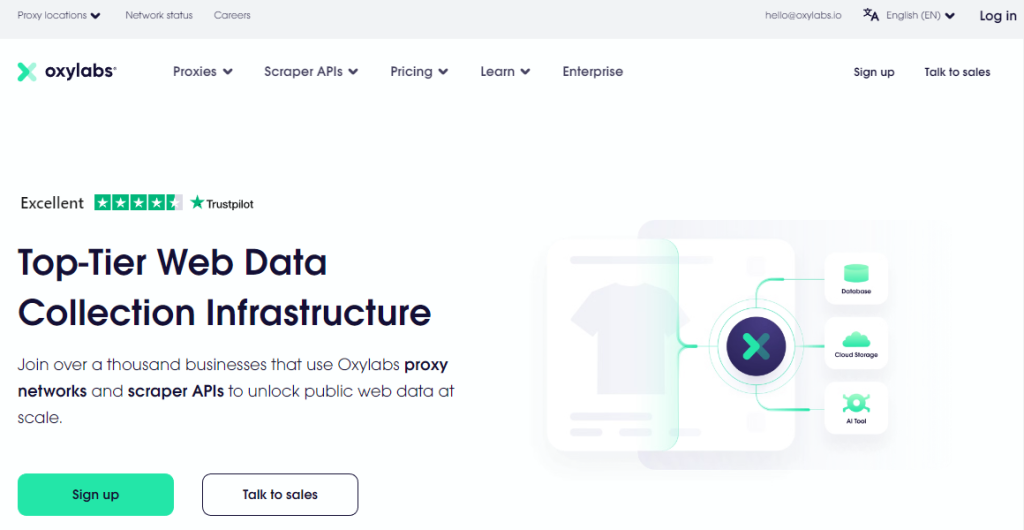 Oxylabs is a well-known proxy provider that sells a variety of proxies, but only its residential proxies support IPv6. Currently, it has over 100 million residential IPs from over 195 countries around the world, allowing you to target by country, city, and state.
The residential proxies are highly reliable and stable, guaranteeing a 100% success rate. With an average response time of less than 0.6s and high uptime, they will help you enjoy a fast and seamless connection.
They also support SOCKS5 connections and have flexible rotation options and sticky sessions. You can sign in by whitelisting your IP or using a username and password. The company's products come with insurance, which makes them ideal for mid to large companies.
---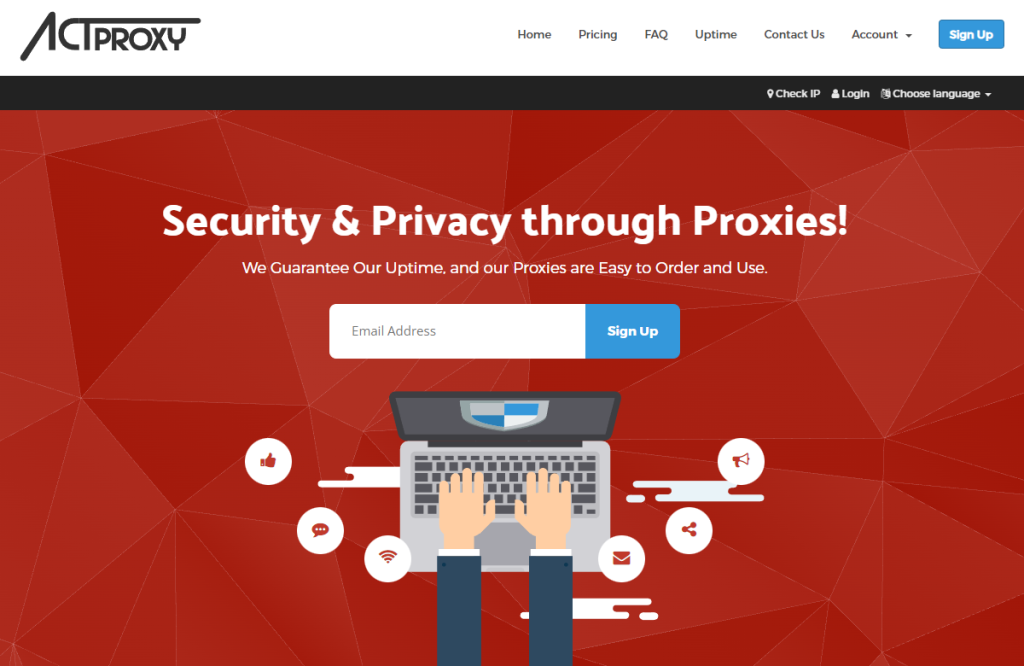 ActProxy is a legitimate proxy provider that sells IPv4 and IPv6 proxies. All proxies are steady datacenter proxies coming from 22 major locations in Europe and the United States. The provider allows you to target by city only after purchasing the proxies. When it comes to the proxy pool size, it's unknown.
You can choose between HTTP(S) and SOCKS IPv6 proxies and one of the three available proxy anonymity options – anonymous, anonymous fake IP, and transparent real IP. The proxies support dual authentication and have unlimited data. With speeds of up to 1 Gbps and 99.9% uptime, you can expect a good connection.
---

BestProxyAndVPN is a legitimate company that sells IPv4 and IPv6 SOCKS proxies and VPN services. Although it doesn't reveal the exact number of IPs it has in its pool, it has great location coverage that comes with city-level targeting.
Right now, it offers IPv6 IP addresses from 67 cities around the world, allowing you to choose a specific location or a customized set of locations during the monthly refresh. All IPs are datacenter and private, so you won't share them with others. They support dual authentication and SOCKS connections, although the provider has a separate package for SOCKS proxies.
On the downside, BestProxyAndVPN proxies have below-average speeds of 10 Mbps, so if you're looking for fast IPv6 proxies, you won't find them here.
---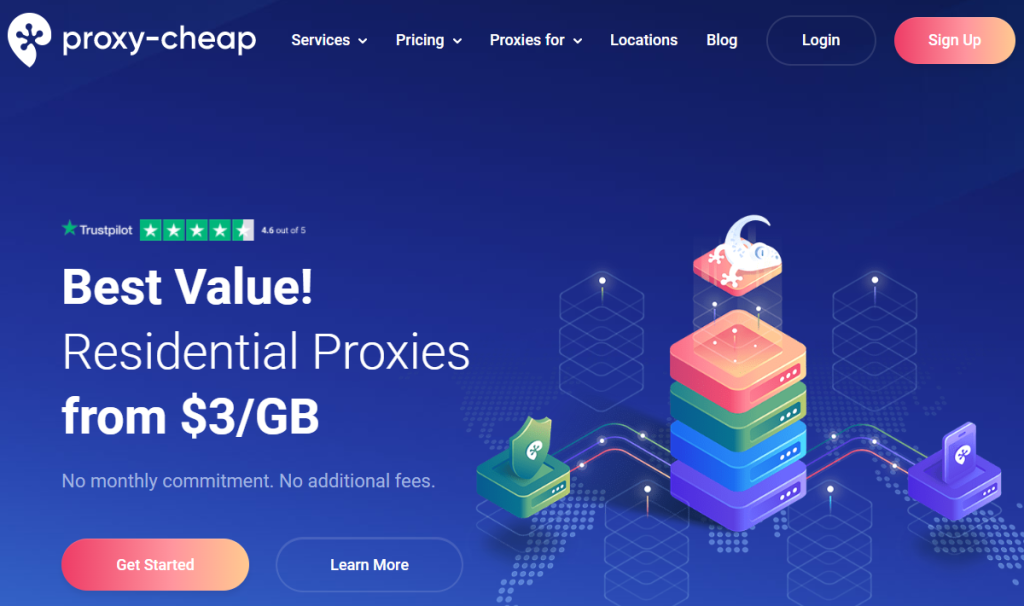 Proxy-Cheap offers affordable IP addresses from countries on almost every continent. Its proxy pool consists of over 11 million IP addresses, 900,000 of which are datacenter IPs that support IPv4 and IPv6 protocols. The proxies from this provider are well suited for social media automation, web scraping, and bypassing geo-restrictions.
The good thing about these datacenter proxies is that they are private, meaning they are not shared between multiple users at the same time. They support HTTP(S) and SOCKS5 connections and dual authentication. All this makes them reliable and secure.
Proxy-Cheap IPv6 proxies have speeds of up to 4 Gbps, 99.9% uptime, and come with unlimited bandwidth, guaranteeing a good internet connection.
---

Shifter is a popular name in the proxy world, selling ethically-sourced IP addresses ever since 2012. The company offers a variety of proxies, including static residential or ISP proxies from almost every country in the world. The proxies offer unlimited sticky sessions and an unlimited number of targets, making them ideal for web scraping.
They come with 99.9% uptime, unlimited bandwidth, and 1Gbps speeds, which is more than enough for a fast and seamless connection. Shifter ISP proxies allow you to connect using HTTP(S) or SOCKS4/5 protocols, making them flexible and secure.
They have high success rates and a user-friendly interface. Shifter allows you to sign in by using a username and password or whitelisting your IP address.
---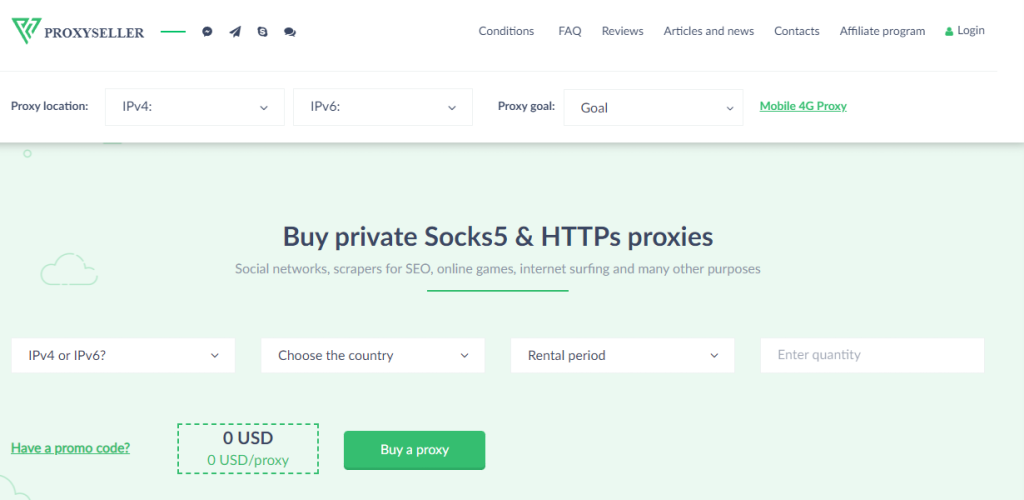 Proxy-Seller may not be so popular among proxy users, but it's an option to consider when it comes to IPv6 proxies. The company offers inexpensive IPv6 datacenter proxies for a variety of personal and business activities, including social media automation, managing multiple accounts, copping sneakers, etc.
The provider's proxy pool size is unknown as they fail to mention it anywhere on the site. In terms of location coverage, it offers IPv6 IP addresses from the US, Canada, and six European countries, including England, Russia, Germany, Spain, France, and the Netherlands.
The proxies support HTTP(S) and SOCKS5 protocols and have 99.9% uptime, making them reliable and secure. They are dedicated to one user at a time and provide unlimited bandwidth along with speeds of up to 1Gbps, so you can expect a fast and seamless connection.
---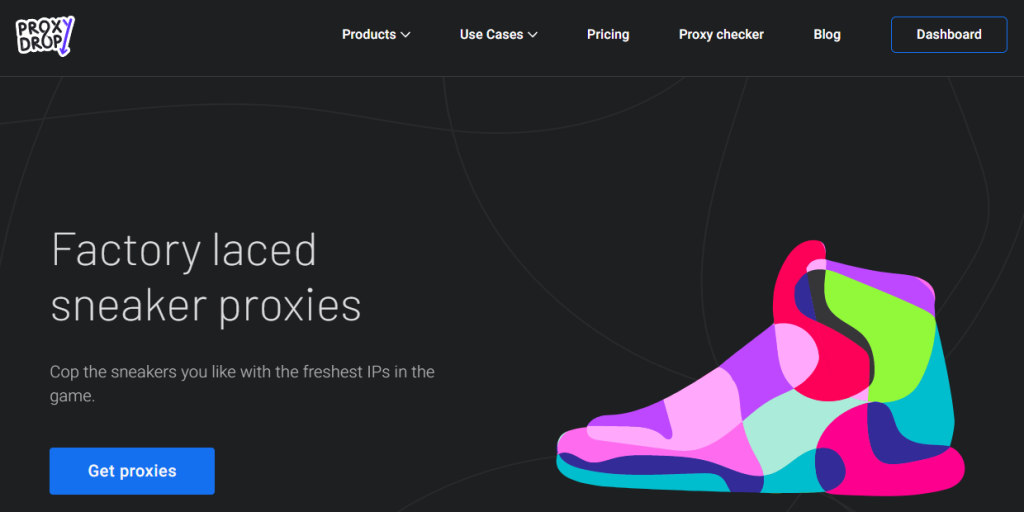 ProxyDrop is a small but reliable proxy provider that sells over 28 million proxies for copping sneakers. Their catalog of products includes Virginia ISP proxies that are close to Shopify and Supreme servers, but the exact number of ISP IP addresses is unknown.
Their proxies are dedicated, so they are not used by multiple users at the same time, and their speed is lower than 50ms. This makes them extremely stable and fast, which can be beneficial for any automation task.
The company allows you to buy an entire ISP proxy subnet and minimize the chances of having others blocking your IP addresses. The proxies come with unlimited bandwidth and connections, and you can use them on any website you want. They support username and password authentication, so the lack of IP whitelisting is a downside.
---
Conclusion
ISP proxies are great if you need the security and anonymity of residential proxies and the speed of datacenter proxies. You can use them for any online task that requires you to keep the same IP address for longer, such as social media managing, sneaker copping, online banking, streaming, etc.
Not many providers offer them, so finding them takes time and effort. That's why we've done the research for you and identified the top ten ISP proxy providers for 2022.