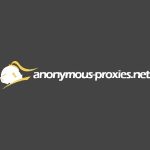 Anonymous-Proxies is a Romanian company that sells proxy servers and VPNs. It offers several types of proxies, including private, SOCKS5, and shared proxies. With almost a decade in the business, the company has made a name for itself as one of the most popular and cheapest proxy providers out there.
Before jumping to the conclusion that Anonymous-Proxies is the perfect proxy provider for you, you should know all the facts about its products and service. This is exactly why we've decided to review the brand as a proxy provider and expose its most significant strengths and weaknesses.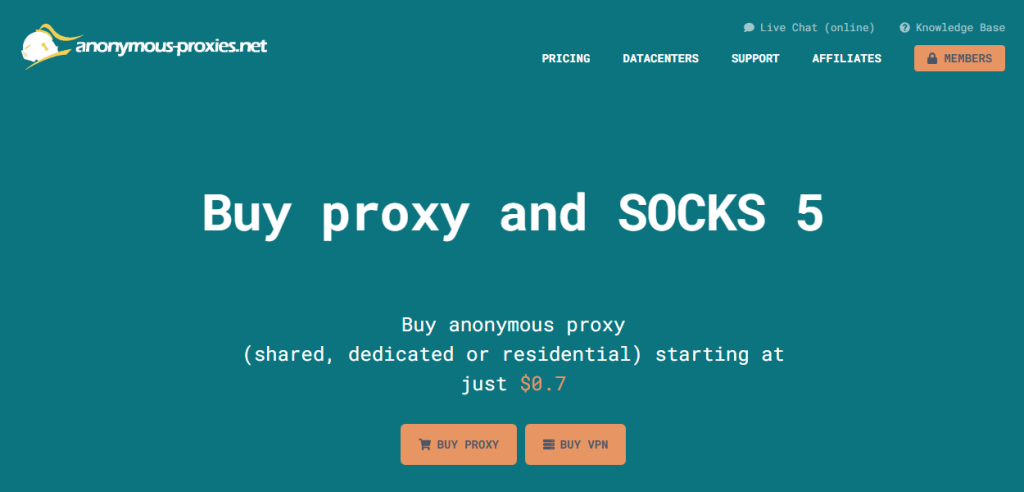 Anonymous-Proxies Introduction
Anonymous-Proxies has been selling its proxies for over ten years. It has affordable private and shared proxies from multiple locations around the world, covering several continents on the globe.
What sets it apart from many other proxy providers is that it allows you to pick each proxy IP address individually by city, state, country, or subnet. So instead of selling you packages, the provider lets you customize your plan according to your needs and budget.
You can use these proxies for web scraping, market research, ad verification, general browsing, and other purposes.
Anonymous-Proxies Features
Anonymous-Proxies offers US proxies and proxies from around 40 countries worldwide, such as Germany, China, Indonesia, Australia, Canada, Spain, the UK, UAE, Poland, Portugal, Russia, etc.
Its US proxy locations include over 100 cities, including Chicago, Las Vegas, Denver, San Diego, Portland, Los Angeles, San Francisco, etc. That's why it provides city and state targeting.
When it comes to the proxy pool size, it has 3,000 static residential proxies and about 7 million rotating proxies, which is quite impressive. This is more than enough for any proxy task.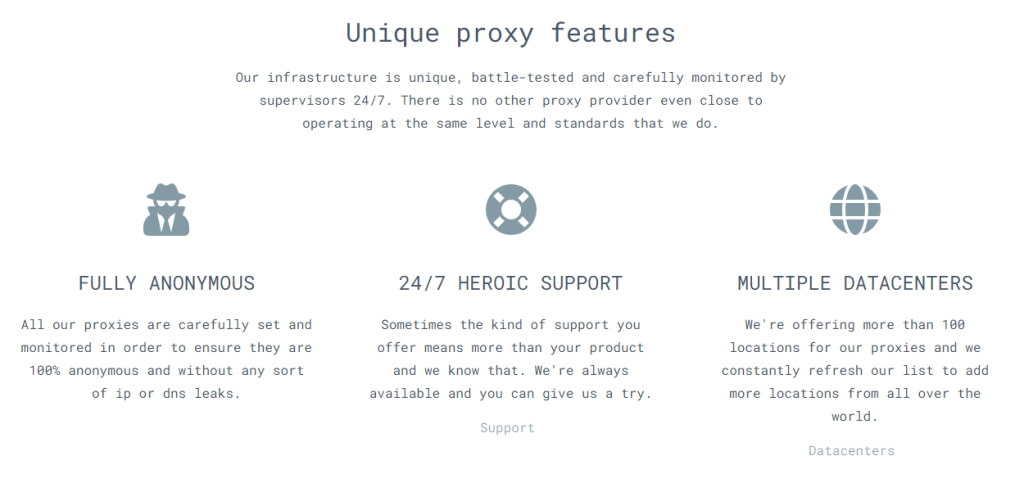 Types of Proxies
This brand sells multiple types of proxies, including residential proxies, dedicated or private proxies, shared proxies, LinkedIn proxies, Amazon proxies, as well as HTTP, HTTPS, and SOCKSv5 proxies. This is an excellent variety of proxies not easily found in many providers on the market.
Anonymous-Proxies gives everyone a chance to find a proxy for their needs and budget. For example, private or dedicated proxies are more expensive because they are dedicated only to you and guarantee ultimate anonymity and security on the internet. On the other hand, you have shared proxies that are shared with multiple users simultaneously, which is why they are cheaper than private ones.
When it comes to its residential proxies, it offers both static and rotating proxies. All its residential proxies are dedicated and static, but you can change them after renewing the order.
All proxies from this provider support IP authentication and username/password authentication methods.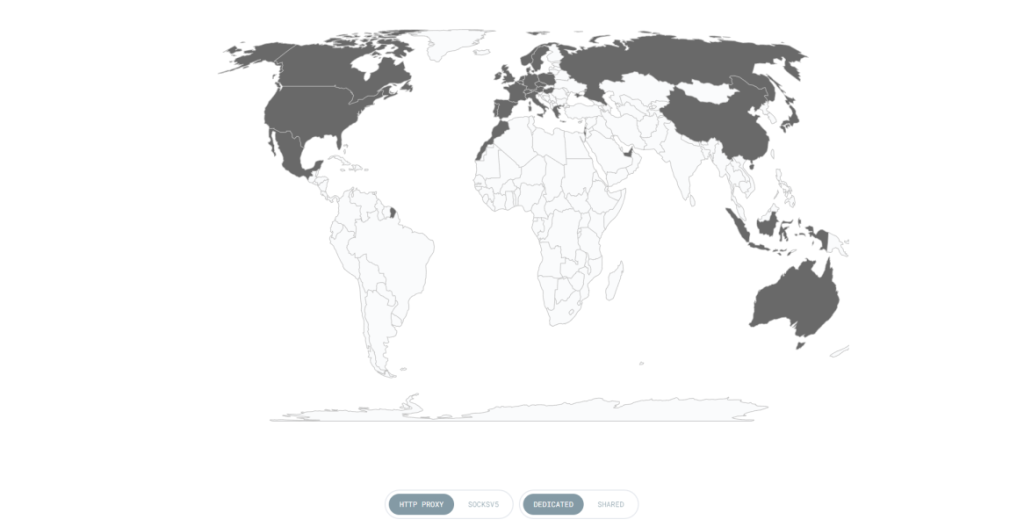 Anonymous-Proxies Proxy Speed and Performance
Anonymous-Proxies claims all its servers are attached to 1 Gbps and 10 Gbps connections with regularly updated networking stacks to provide great speed. Its proxies come with unlimited bandwidth, so they work pretty swiftly.
In terms of performance, private or dedicated proxies are much more reliable than shared proxies, but that's expected.
Additional Tools
Unfortunately, Anonymous-Proxies has no additional tools you can use to improve your proxy experience. This is clearly a downside as more and more proxy providers nowadays are offering tools such as scrapers, proxy speed checkers, API, and other perks to make using their proxies easier and more convenient.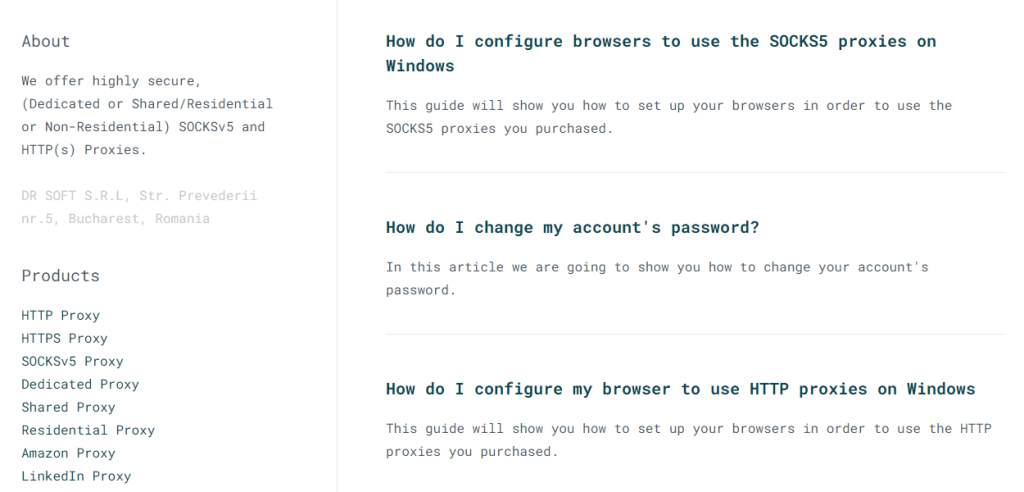 Purchase Simplicity
If you scroll down on the Anonymous-Proxies homepage, you can see a pricing calculator with different rates for different options. You can use it to estimate your expenses and determine the package you will order.
But, you must complete the registration process to be able to open an account. When you log in to your account, you should choose the category of proxies you want and filter them based on their location. You can filter by the state or city when available or by the protocol type (SOCKS5/HTTPS).
From there, you can choose the bulk buy option and add large quantities of proxies to your cart at once or manually add them one by one.
Then, you can proceed to check out and payment, where you should enter your payment details. You can use different payment methods, except for PayPal. After placing an order and having your payment approved, your proxies will become active instantly.
Anonymous-Proxies has a user-friendly and intuitive dashboard that allows you to easily access your services and subscriptions from your account.
Anonymous-Proxies Pricing
Anonymous-Proxies sells proxies at affordable prices, so that's clearly a big plus. For example, you can get 10 dedicated SOCKS5 proxies for $28.50 a month.
You can choose a monthly, quarterly, annual, or bi-annual plan so, the price of your proxies decreases as the plan's duration increases. So instead of paying $28.50 for 10 proxies each month, you can pay a total sum of $246.24 for a whole year which is $20.52 per month, and that's a great deal.
The company provides a full refund only if it fails to deliver the purchased proxies or if the service is not working as advertised. But, some Anonymous-Proxies customers complain about not getting a refund when needed, which is something to keep in mind.
The lack of a free trial is another disadvantage, so if the provider's proxies are not compatible with your target service or website, you won't be able to get your money back.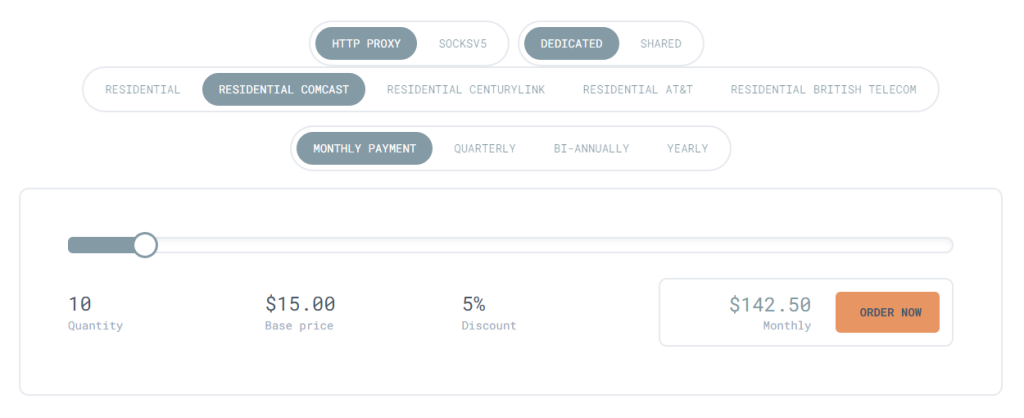 Anonymous-Proxies Discounts
A 5% discount is automatically applied when making an order on Anonymous-Proxies, but the discount increases as you increase the number of proxies and the duration of the payment plan.
For example, if you choose the annual plan, you'll get an additional 28% discount on the already existing 5% discount. So if you need proxies for a longer time and in larger quantity, Anonymous-Proxies seems like a great choice for your wallet.
There's also an option to add a coupon code in a designated field, so you'll save even more money if you have one.
Is Anonymous-Proxies Legit or a Scam?
Anonymous-Proxies is a legitimate company that has sold proxy servers and VPNs for over a decade. Although it has its drawbacks like any other provider on the market, you can rest assured that it's not a scam.
Customer Support
The first thing you can see when visiting the Anonymous-Proxies website is that it has live chat support. While chatting with some of their agents and getting the support or answers you need right away is great, its live chat is almost always offline.
But even then, you have an option to send them an email to which they respond quite fast. Nevertheless, we've found customers saying they had their accounts banned once they've opened a ticket. So instead of offering a solution, the company has decided to just ban their account, which is not what a reputable proxy provider would do.

Can You Earn Money With Anonymous-Proxies?
Anonymous-Proxies allows you to become an affiliate and have your own proxy business without significant investments. You can get your own shop with a domain name, logo, and payment system. You can sell its proxies at a higher price and keep the difference as a profit.
Anonymous-Proxies Pros and Cons
Seeing the major pros and cons of Anonymous-Proxies next to each other will help you decide if the pros are good enough to go with this brand or if the cons are too much for you to handle.
Positive
Good location coverage
A variety of proxies
Good size of the proxy pool
Ability to choose proxies by country, state, city, or subnet
HTTP(S) and SOCKS5 support
Decent speeds
IP authentication and Username and password authentication
Flexible plans
Affordable prices
Great discounts
Easy to buy and use
Affiliate program to join
Negatives
Bad customer support
No free trial
Limited refund policy
No PayPal support
No additional tools
Final Verdict
After reviewing Anonymous-Proxies, we can say it's a good proxy provider as it offers a variety of proxies, flexible plans, the ability to choose your proxies based on location and subnet, and great discounts. On the other hand, the bad customer support and the lack of free trial and limited refund policy can make you consider another option.
Ratings
Average
Score by our metrics
PROS
Good location coverage
A variety of proxies
Good size of the proxy pool
CONS
Bad customer support
No free trial
Limited refund policy
Add your review
|
Read reviews and comments
Anonymous-Proxies Alternatives
If you'd prefer to look for another provider for your proxy needs, then we'll help you out by suggesting a few good options to consider:
Mars Proxies – this brand has ethically sourced proxies that are even more affordable and faster than those sold by Anonymous-Proxies.
YourPrivateProxy – unlike Anonymous-Proxies, this company offers both a free trial and a good refund policy for its reasonably priced proxies.
Proxy-Cheap – this proxy provider has a larger proxy pool, greater location coverage, and cheaper proxies than Anonymous-Proxies.
FAQ
Does Anonymous-Proxies allow proxy replacement?
This provider allows you to replace your proxies each month. You don't even have to request a proxy replacement from the company because you can do it yourself from the control panel.
Can you change the proxy password?
Yes, you can easily change the proxy password by first deleting the old one and entering the new password. You can find this option in your account under the Proxy Credentials tab.
Does Anonymous-Proxies check its proxies against IP leaks?
Anonymous-Proxies claims that it constantly monitors its proxies and checks them against DNS and IP leaks to ensure ultimate anonymity to its customers.