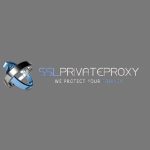 SSLPrivateProxy is a US proxy provider established in 2012. It focuses on selling private proxies for dedicated usage, but it also has VPNs and specialized proxy packages for Instagram, classified ads, Pinterest, etc.
While some users praise SSLPrivateProxy for the wide variety of proxies and the diverse locations of servers, others are not happy with the prices. That's why we're reviewing it as a proxy provider and exposing its key strengths and weaknesses you should know before buying one of its packages.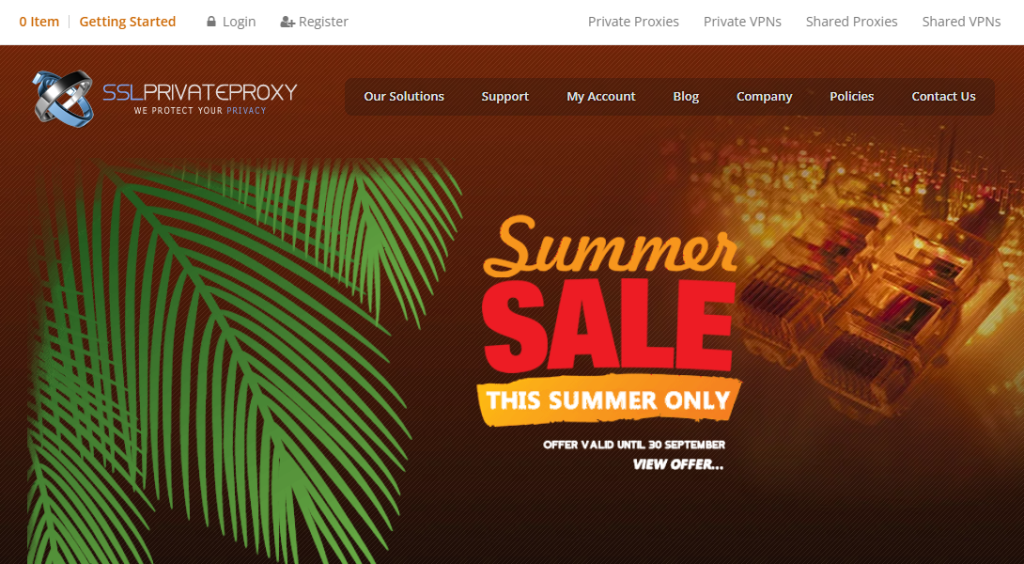 SSLPrivateProxy Introduction
SSLPrivateProxy is a company that has been offering private proxies and VPNs for over a decade. It's a rather popular name in the proxy business, with solutions for both individuals and businesses of all sizes.
What makes this brand attractive among proxy users is the variety of datacenter proxies it provides, offering packages of proxies for specific tasks. But, no matter what package you choose, you'll get dedicated datacenter proxies as SSLPrivateProxy is a datacenter proxy provider. So the lack of residential proxies is one of its downsides for sure.
The company offers a 7-day money-back guarantee which seems fantastic at first sight. But, if you look at the refund policy, which is available on the site, you'll find a catch. And that is what we aim to do in this review – letting you know anything and everything about the SSLPrivateProxy service.
SSLPrivateProxy Features
The first things you should pay attention to when choosing a proxy provider are the size of the proxy pool, the location coverage, and the source of IPs. These are the basic features of any proxy provider, no matter what type of proxies it provides.
SSLPrivateProxy has over 300,000 IPs in its proxy pool which is a good proxy pool size when it comes to datacenter proxy providers. While most residential providers boast massive proxy pools consisting of millions of residential IPs, datacenter proxy server providers tend to have drastically smaller proxy networks. Therefore, 300,000 is a good number of proxies that will help you perform your proxy task anonymously.
The location coverage of most datacenter proxy providers is usually very limited. There are many companies offering datacenter IPs only from the United States or another single location. So, all things considered, SSLPrivateProxy has a pretty good location coverage as it covers 34 locations in the US and Canada and five more in Europe, or 39 locations in total.
Some of the US and Canadian locations include Chicago, New York, Portland, Miami, Kansas City, Philadelphia, and Toronto, while the European locations include London – the UK, Amsterdam – the Netherlands, Frankfurt – Germany, Madrid – Spain, and Velizy Villacoublay Île-de-France – France.
The site has a map of all of the company's private proxy locations, which is very thoughtful and helpful.
As for the source of proxies, SSLPrivateProxy provides only datacenter proxies, so they all come from data centers. Most importantly, they are all legally sourced.

Types of Proxies
SSLPrivateProxy is known for the variety of proxies it provides. Although its main product is private proxies, it also sells shared proxies. Along with these, you'll also find proxies for specific use cases, including Instagram proxies, Pinterest proxies, SnapChat proxies, LinkedIn proxies, ticketing proxies, classified ads proxies, gaming proxies, Pokemon Go proxies, and shopping and sneakers proxies.
All of these are datacenter proxies, meaning they don't come from real users and ISPs. Although this makes them less secure and anonymous than residential proxies, they still hide your real IP and provide anonymity, especially if they are private datacenter proxies.
Luckily, all of the SSLPrivateProxy proxies are dedicated private datacenter proxies, except for shared ones. This means that no matter what package you order, you'll be the sole owner of your proxies, resulting in a lower risk of bans and restrictions.
SSLPrivateProxy shared proxies are owned by up to three users at the same time. Although this makes them less secure and reliable, it reduces their cost significantly. You can use them for online research, data mining, crawling, etc.
In terms of SSLPrivateProxy specialized proxy packages, they are all private, dedicated, and high anonymous proxies. If you order Instagram or classified ads proxies, you'll get virgin IPs which means the IPs have never been used on the platforms before.
Also, not all packages offer proxies from multiple subnets and cities, but SSLPrivateProxy clearly states what you get with each of the packages. You can also see which package comes with monthly randomization of proxies. Currently, SSLPrivateProxy doesn't provide monthly randomization only for its LinkedIn proxies, SnapChat proxies, and ticketing proxies.
This brand provides only static IPs, which means no IP rotation. Also, they support only HTTP(S) connections, so the lack of SOCKS support is definitely a downside you need to be aware of.
When it comes to authorization, the company supports both IP authentication and username/password authentication, which is considered an advantage.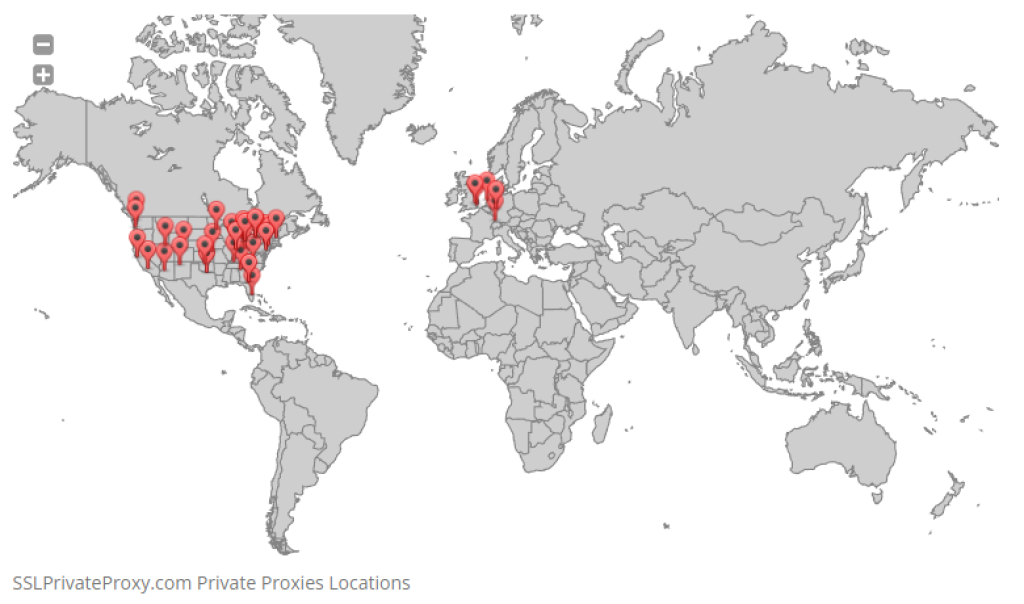 SSLPrivateProxy Proxy Speed and Performance
SSLPrivateProxy claims its proxies are hosted on 1000 Mb/s fast servers, which should help users enjoy good internet connection speeds. But reviewers on the internet are saying its proxies are not breaking any record and definitely don't provide them with 1000Mb/s speeds.
But despite all this, the proxies are still fast compared to SSLPrivateProxy competitors. Generally, users are satisfied with the speed of private proxies, describing them as "extremely fast and stable."
The proxies come with 99.9% uptime and unlimited bandwidth, which means they are reliable, and you won't need to worry about reaching any bandwidth limits.
Additional Tools
Today, most proxy providers offer some kind of additional tools to help their customers use the proxies to the maximum. Some of the most common tools they provide are proxy speed checkers, scrapers, and APIs.
Although you won't find anything about this on the SSLPrivateProxy homepage, the support team told us they can provide us with an API. So we recommend contacting them to find out more about their API and other additional tools they may have.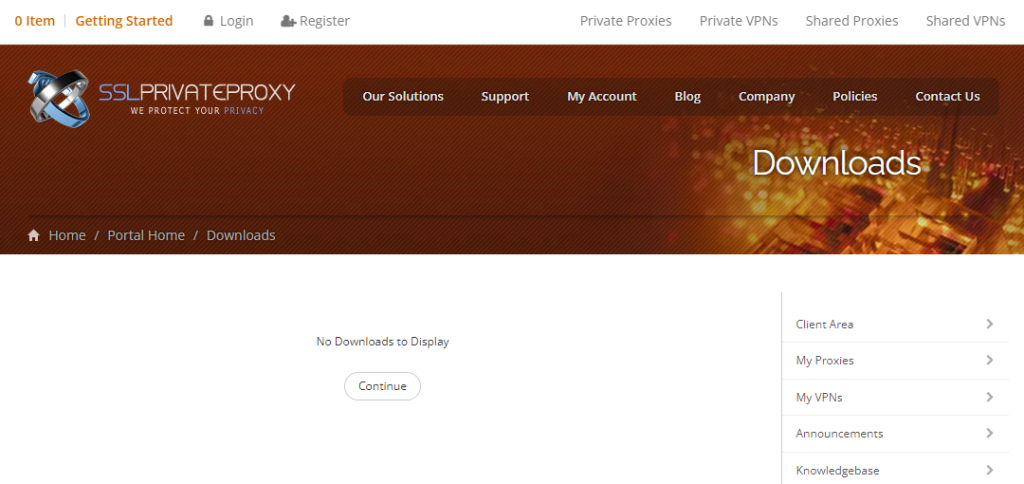 Purchase Simplicity
Purchasing proxies from SSLPrivateProxy is easy, thanks to the well-organized site. You can easily find all the types of proxies the company offers and read more about each. Once you select the desired package, you can configure your proxies in terms of the proxy locations, the billing cycle, and the purpose of use.
Like any proxy provider, you must have an account to make a purchase, but creating one is also fast and easy. Once you make a purchase, you'll get a verification email, and your proxies will be activated within an hour or sooner.
SSLPrivateProxy Pricing
SSLPrivateProxy has more expensive proxies than most datacenter providers. Although the site says you can get a private proxy for as little as $1.75 a month, that's just a marketing trick. That's actually the price per proxy if you order 1,000 private proxies.
If you order smaller packages, you'll see that the price is a lot higher. The pricing structure is based on the number of proxies you order. For example, the starting private proxy package consists of 5 proxies and costs $15, which means you'll pay $3 per proxy, and that's very expensive!
Each specialized proxy package comes at a different price, but overall they are all expensive for datacenter proxies. Even the shared proxies are expensive, and they are usually very cheap. The lowest plan costs $11.10 for 10 shared proxies or $1.1 for one shared proxy.
Although you do get fast datacenter proxies that work, you'll easily find much cheaper alternatives on the internet.
One of the things that make SSLPrivateProxy attractive to proxy users is the 7-day money-back guarantee which sounds excellent. But, if you read its refund policy carefully, you'll see that the only way to get your money back within seven days of purchase is if you haven't used the proxies for creating accounts on Facebook, Instagram, or any other social media site, website scraping, Craigslist posting, or any other automated or manual web submission procedure or video game bots.
So why would you want to get a refund if you haven't used the proxies to see how they work? It's clear that the company offers a refund policy just to attract new customers without intending to really provide it.
In terms of a trial, the company doesn't offer a free trial, so you can't test its proxies before purchasing them. The shady refund policy and the lack of free trial are some of SSLPrivateProxy's biggest drawbacks.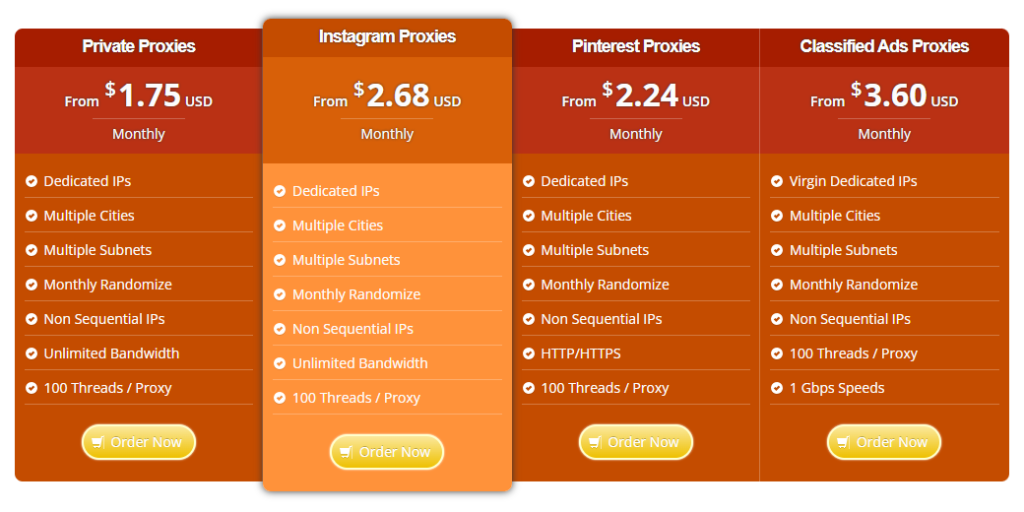 SSLPrivateProxy Discounts
As soon as you open the SSLPrivateProxy site, you can see it offers 10% to 50% discounts on private proxies. This makes the proxies a lot more affordable than the original prices. But, this is just a seasonal discount, so it's best to check the site regularly if you do plan to buy a proxy package from this provider.
Other than that, the more proxies you order, the less expensive they are. But this is nothing new in the proxy industry as most providers follow the same pricing method.
Is SSLPrivateProxy Legit or a Scam?
SSLPrivateProxy is a legitimate US company that has sold proxies and VPNs for over ten years. Although there have been some dissatisfied customers throughout the years, the company is not a scam and usually delivers what it promises.
We couldn't find any customer review claiming SSLPrivateProxy has ripped them off, which is a very good sign for the legitimacy of any decade-old company.
Customer Support
If you want to contact SSLPrivateProxy, you'll have to open a support ticket as this is the only way to reach them. The lack of live chat support and other communication methods is obviously a flop, but customers say they do respond very quickly, so that's a plus.
We wanted to see how fast their support service really is, so we've opened a ticket and asked the pre-sale department a few questions about their proxies. And we were positively surprised by how fast they responded. They were helpful and fast every time we sent them another email, so their customer support does get a thumbs up from us!
The site also includes a knowledge base, a FAQ page, and a blog with helpful articles that explain the basics of proxies which can be very useful if you're a novice in the field.
Can You Earn Money With SSLPrivateProxy?
Yes, the company has an affiliate program that allows you to join for free and earn a 30% commission for each sale made through your unique link. What's interesting and unique to SSLPrivateProxy is that it gives you a $10 bonus once you create your affiliate account.
You can request a payout via PayPal once you make $100.

SSLPrivateProxy Pros and Cons
Let's see the major pros and cons of SSLPrivateProxy as a proxy provider so you can more easily decide if this is the right provider for you.
Positive
A wide variety of proxies
Private dedicated proxies
Specialized proxy packages
Good location coverage
Good proxy pool size
Legally-sourced proxies
IP authentication and username/password authentication support
Static proxies
HTTP(S) support
Monthly randomization
Fast proxies
Virgin IPs
99.9% uptime
Unlimited bandwidth
API
Good customer support
Easy to purchase
Refund policy
Great discounts
Affiliate program
Negatives
Expensive proxies
No residential proxies
No free trial
Shady refund policy
No SOCKS support
No rotating proxies
No live chat support
Final Verdict
SSLPrivateProxy is a legitimate company that will provide you with fast private dedicated datacenter proxies for general browsing and specific use cases. Although it has a fast and helpful support team and great location coverage, it has pretty expensive proxies.
Besides the high prices, SSLPrivateProxy also lacks residential, SOCKS, and rotating proxies. So unless you need any of these proxies and you're ok with the prices, you can go with SSLPrivateProxy for your proxy needs.
Ratings
Average
Score by our metrics
PROS
A wide variety of proxies
Private dedicated proxies
Specialized proxy packages
CONS
Expensive proxies
No residential proxies
No free trial
Add your review
|
Read reviews and comments
SSLPrivateProxy Alternatives
Here are a few more options to have in mind if you're not sure whether SSLPrivateProxy is the ideal proxy provider for you:
Mars Proxies – this proxy provider has both datacenter and residential proxies that are SOCKS supported and a lot more affordable than SSLPrivateProxy proxies.
Proxyrack – unlike SSLPrivateProxy, this brand has rotating datacenter and residential proxies that support HTTP(S), SOCKS, and UDP protocols.
Proxy-N-VPN – this proxy provider has private and shared datacenter proxies that are much cheaper than those of SSLPrivateProxy.
FAQ
What payment methods does SSLPrivateProxy support?
Currently, SSLPrivateProxy accepts payments via PayPal, credit and debit cards, and Bitcoin.
Can SSLPrivateProxy prepare a custom proxy package for you?
You should contact the SSLPrivateProxy customer service and ask if they can deliver what you need. You can do that by using the support ticket feature.
Can you email with SSLPrivateProxy proxies?
Yes, you can use SSLPrivateProxy proxies for emailing but only through webmail interfaces because mailing ports are blocked.